You Were Never Really Here's Joaquin Phoenix and Lynne Ramsay on shooting film in eight weeks and becoming soul mates
Set of thriller that won best screenplay award and best actor for Phoenix at last year's Cannes was the craziest Ramsay has ever been on; Phoenix explains how they went out of their way to make it 'the anti-James Bond'
Some actors and filmmakers were born to work together. Take Joaquin Phoenix and Lynne Ramsay, the star and writer-director, respectively, behind the radical new thriller You Were Never Really Here.
Phoenix is a three-time Oscar nominee known for his anguished, full-blooded performances in films like Gladiator, The Master and Walk The Line. Ramsay is the Scottish auteur behind the uncompromising Morvern Callar and We Need to Talk About Kevin.
Ramsay is unequivocal as to why she wanted Phoenix for the role of Joe, a damaged war veteran turned vigilante for hire. "He was on my computer from day one – I just thought he was the best person to play this, the most interesting. He's the best actor in the world."
Phoenix is more casual in his praise. "I just liked talking to her," he says with a shrug. "Sometimes it's just that you think you'll get on with somebody."
It almost never came to pass: Phoenix had three movies lined up for the second half of 2016, including the recent Mary Magdalene in which he played Jesus Christ. When one fell through, he called Ramsay, asking if she could get the production together in time for the gap in his schedule.
"I think she had eight weeks, which is f***ing crazy to try and put together a movie," he says. "I was really surprised that she knew it that well and felt like she could get the production going."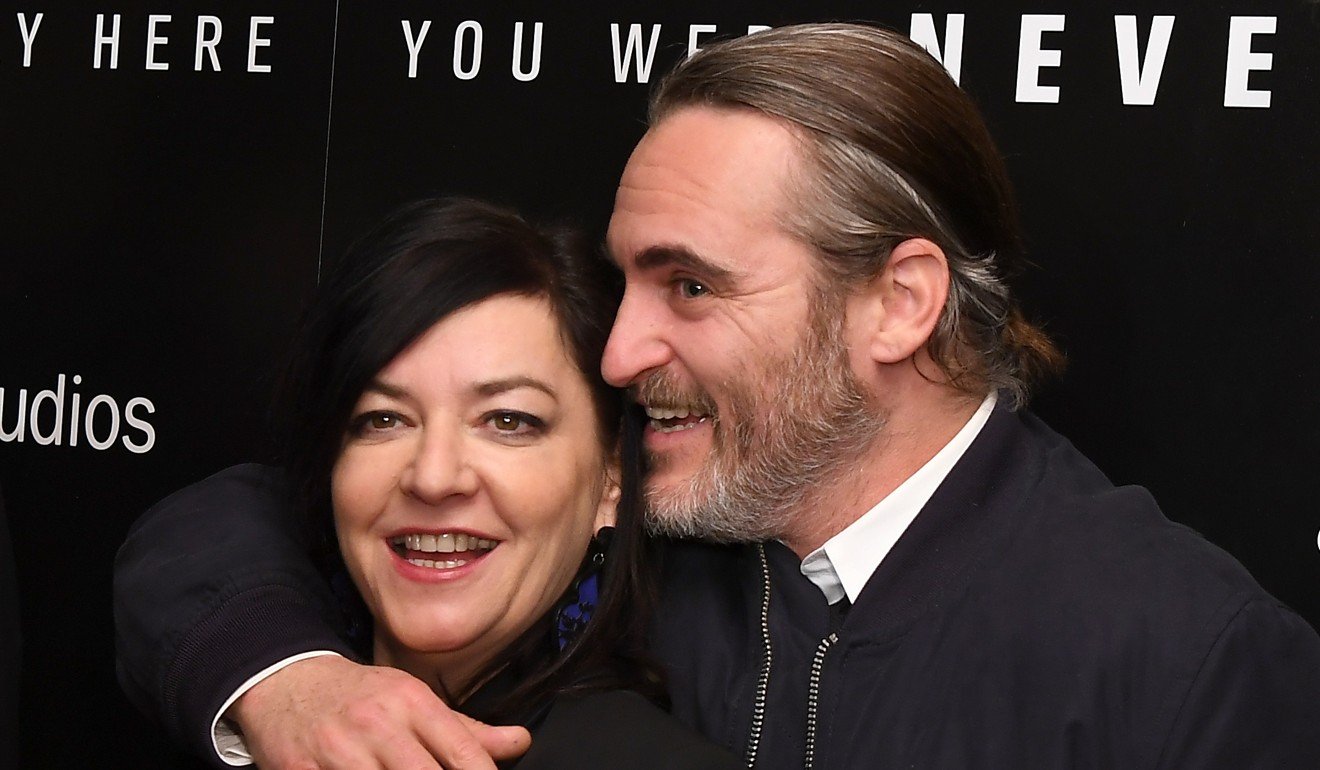 For Ramsay, her reputation was already in danger after the trauma surrounding her previous project Jane Got a Gun, a western starring Natalie Portman, which she quit on the first day of production. So with virtually no prep time, she plunged headfirst into a hellish 29-day shoot in the sweltering New York summer.
The director compares it to a fever dream. "It was the craziest film I've ever been on," she says. "There was a lot of energy, a lot of brilliant people on the crew, all working in this very intense environment."
At the centre was Phoenix, who spent what little time he had bulking up with a personal trainer. "It's fun at first. And then it's weird," he notes. "It starts to change you, which is why you do [these] things … the physical affects the emotional or the mental."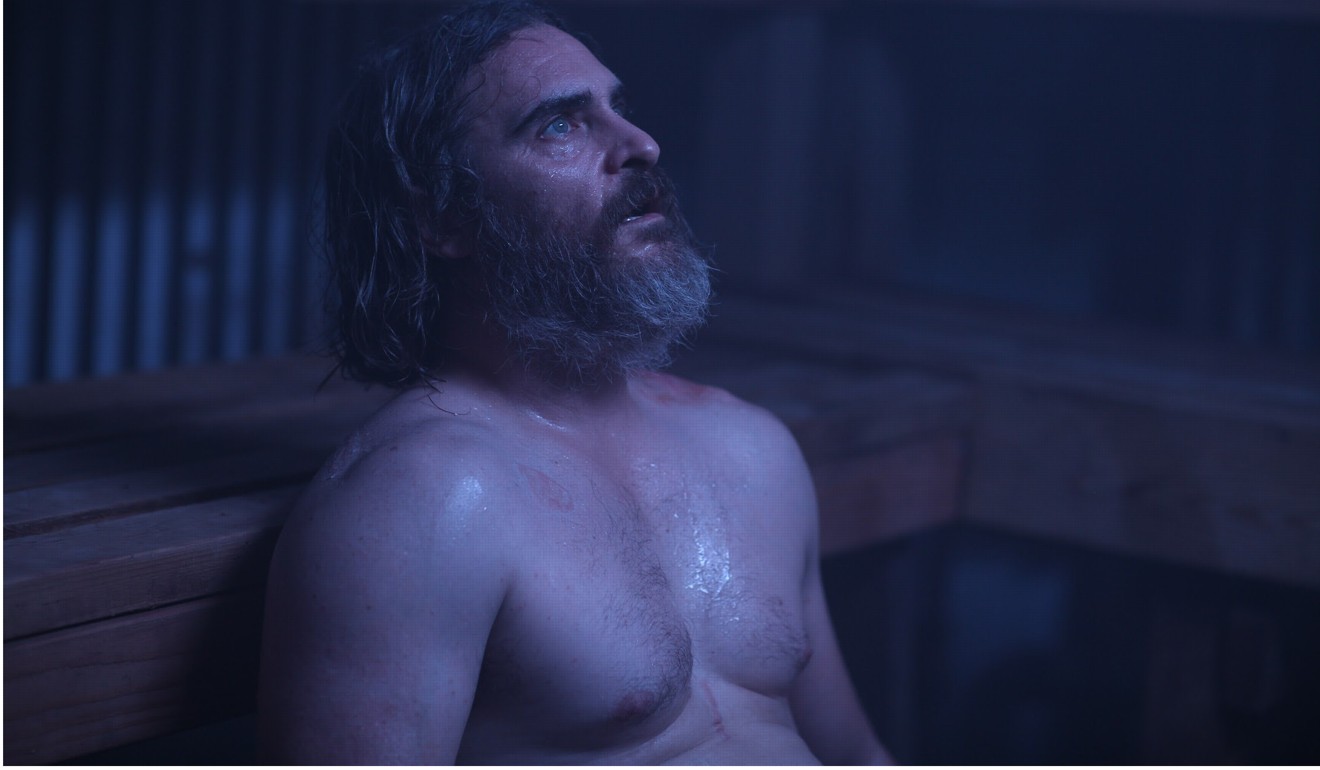 Phoenix also met with Ty Ritter, a former bodyguard who dedicated his life to rescuing kids abducted by human traffickers. It was all part of the process. "You're just trying not to be self-conscious or embarrassed," he says.
The first day of the shoot – a scene in a Russian bathhouse – set the tone. The water was freezing. "I was cold and I didn't really want to do it," Phoenix laughs. "I'm inching down the steps, just being a coward."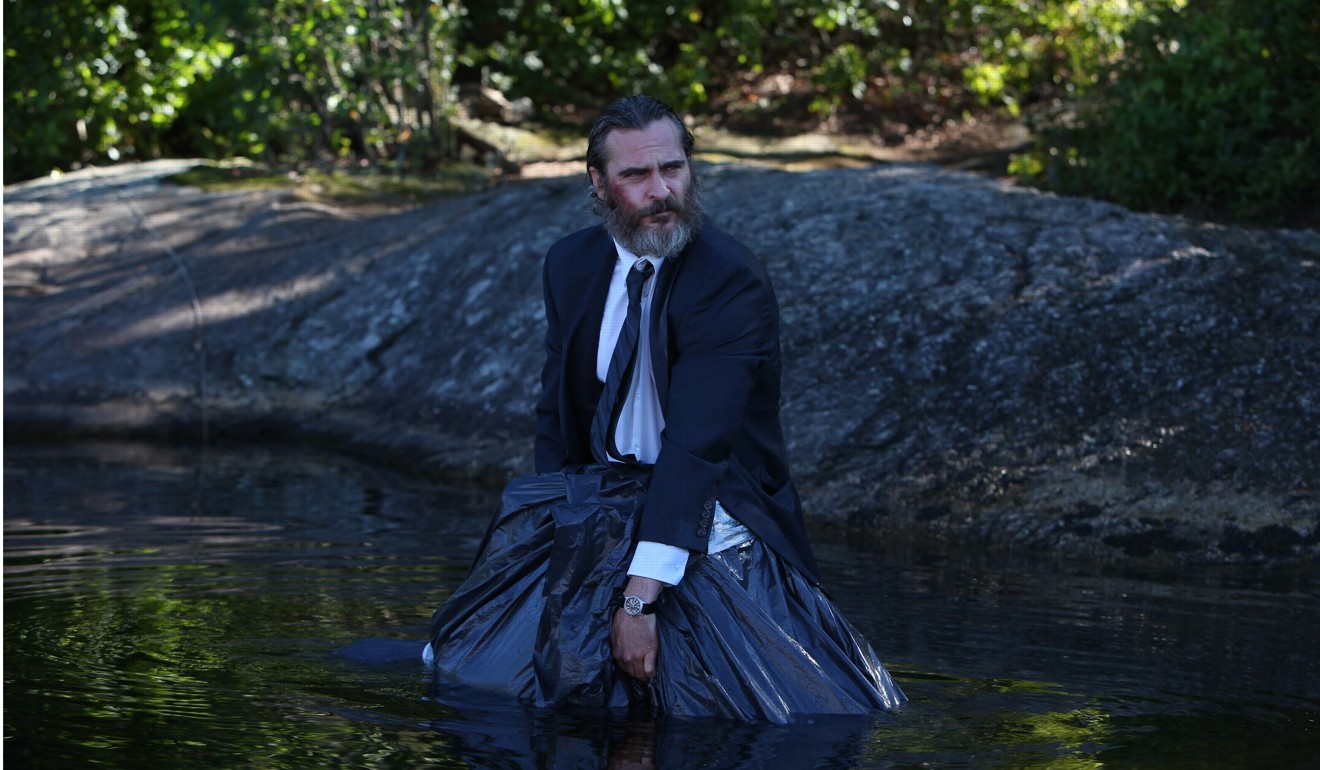 Ramsay took control, waded in fully clothed and sat in the pool while Phoenix did the shot. He knew instantly that they were simpatico, that Ramsay was willing to "feel the scene" from his perspective.
None of this behind-the-scenes snapshot conveys the intense, psychological drama that unfolds on screen, however. Loosely based on the 2013 short story of the same name by Jonathan Ames, You Were Never Really Here is a neo-noir turned inside out.
In the film, Phoenix's fixer is hired by a politician to find his missing daughter Nina (Ekaterina Samsonov), who has been enslaved in a sex ring. But after carrying out a brutal rescue mission, wielding a hammer in a scene reminiscent of Park Chan-wook's Oldboy, there are violent recriminations for Joe.
While the shadow of Martin Scorsese's Taxi Driver looms large, with its portrait of Robert De Niro's avenging angel, Ramsay and Phoenix were conscious not to make just another bloody action movie.
The actor remembers them tinkering with ideas all the way through the shoot, going over the script "and talking about … how we could take it away from some of the obvious tropes of the genre and try to find something different". He calls it "the anti-James Bond".
Indeed, you'd hardly find 007 caring for his ageing white-haired mother, as Joe does. Or slumped next to one of his dying victims, joining him in a singalong to Charlene's I've Never Been To Me.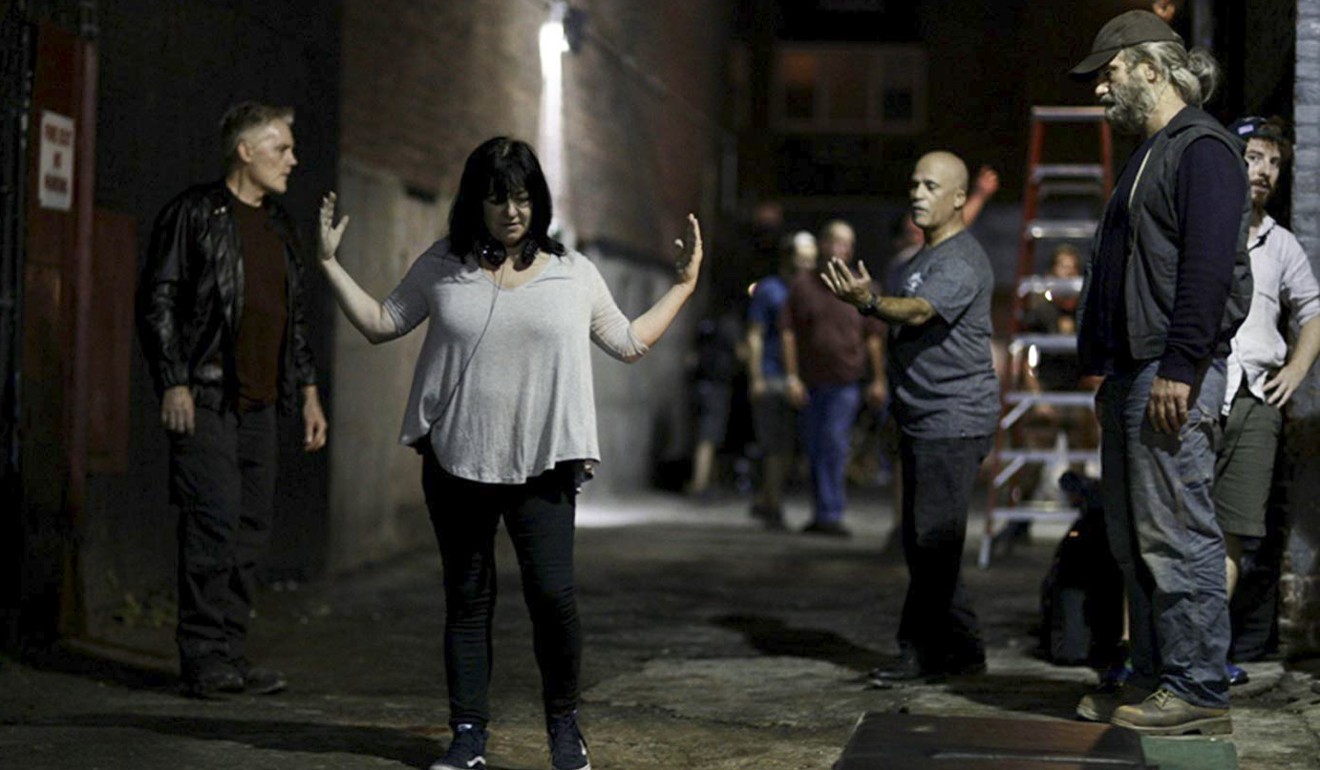 The character's background is also teased out: former FBI agent, traumatised Gulf war veteran and victim of violence at the hands of his father. Perhaps this is too heavy-handed, but Ramsay stirs these details into a sensory cake mix, just as she did with Samantha Morton's troubled character in Morvern Callar.
Not all of it was intentional. Ramsay had to cut 20 pages of the script due to lack of finances. "You have to just roll with the punches," she sighs.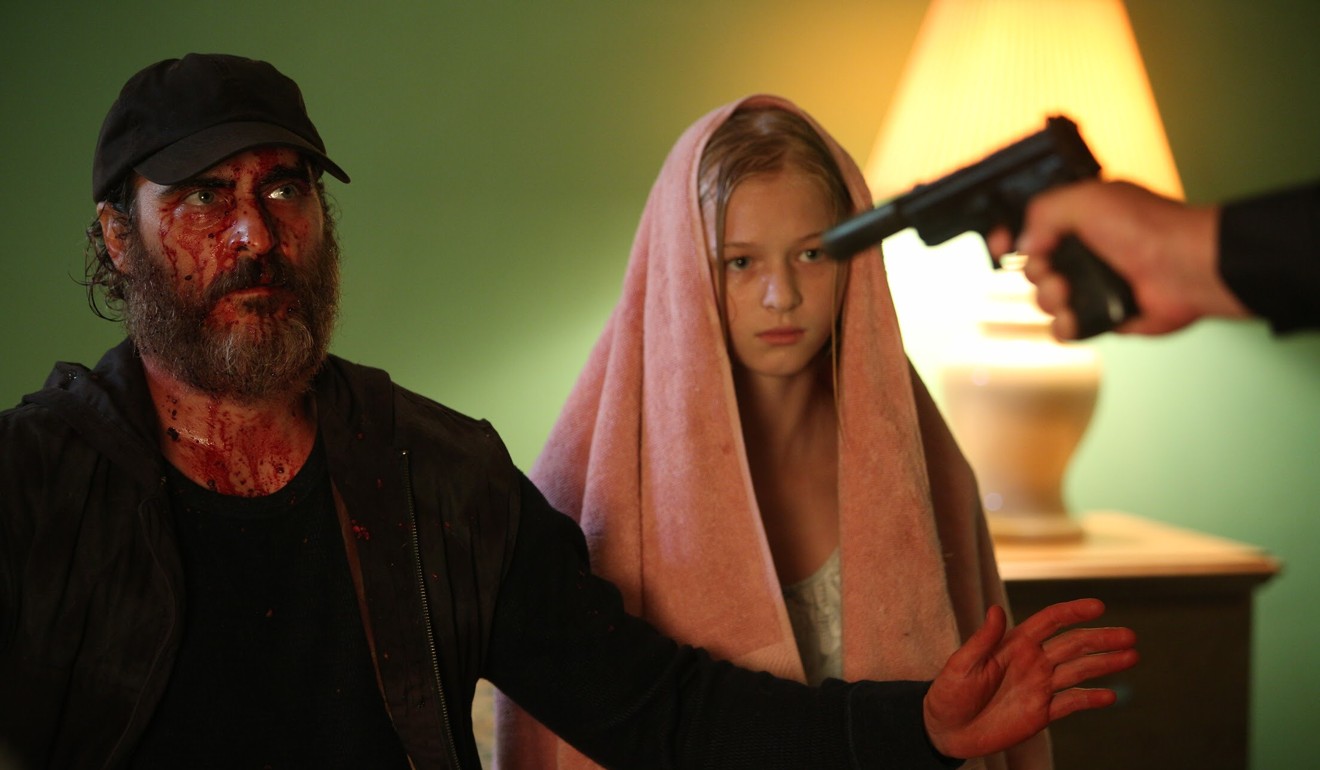 Watch the finished film and you'll see Alessandro Nivola's politico pared back so much he now has no dialogue. "I feel really bad about it," she says. "It was just the nature of the beast and the money we had." She compares the shoot to William Friedkin's gritty cop classic The French Connection . "We were running and gunning it, like they did."
Despite this, Ramsay approached any bloody scene with caution. "I don't really watch or like violent movies," she says, pointing out that she would often show the aftermath rather than the act itself.
But it's not that she is squeamish. "I grew up in Glasgow which is a pretty hard core place," she says. She just had no desire to paint Joe's actions in a titillating manner. "A lot of people glamorise violence: 'Oh look, it's so cool.' I wasn't trying to do that."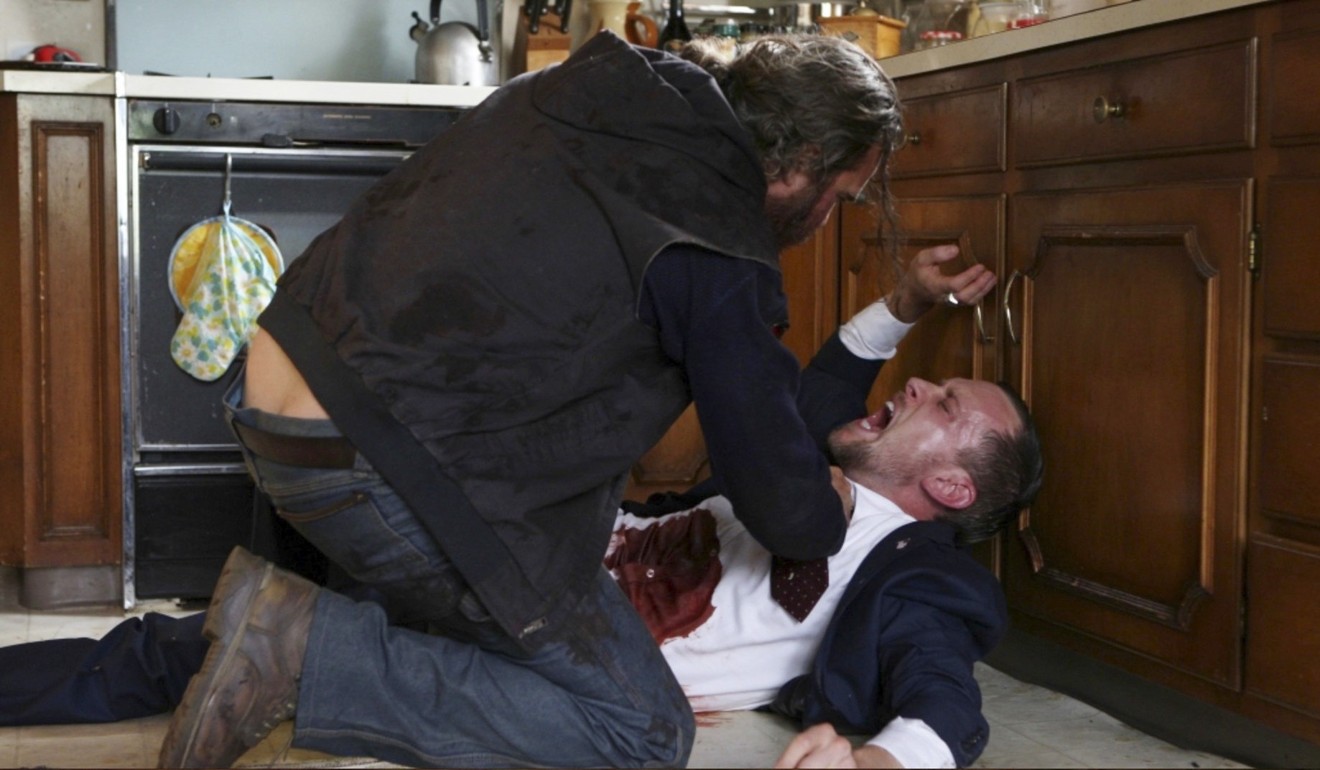 What emerges is more a portrait of Joe's psyche, every bit as scarred as the soft tissue on his torso. "I'm really that interested in people's psychology and what makes people tick," Ramsay says.
As Phoenix puts it, it's about "men trying to cope with their feelings of guilt or regret or failure". He calls it the "impotence of testosterone-fuelled masculinity" – a redundant male saviour fantasy. "We liked the idea of playing with this, in which the guy doesn't really save the girl," he says.
For all the troubles and the toil,
You Were Never Really Here
made a huge impression when it arrived at
last year's Cannes Film Festival
(with elements of Radiohead musician Jonny Greenwood's woozy score still unfinished).
Ramsay walked away from the festival with the best screenplay award – something of an irony, given how minimalist the dialogue is – while Phoenix, much to his shock, won Best Actor. "I didn't anticipate that at all. I'm always surprised to get any kind of recognition," he says.
Whether Ramsay will work with her "soul mate" Phoenix again remains to be seen. The actor is about to go and play Batman's nemesis The Joker in a big-budget origin story. Somehow you can't imagine he'll get the same treatment from his director on that set.
In fact, Phoenix and Ramsay really were born to make sweet music together, even off-camera. "She would sing me songs and do karaoke in my trailer," Phoenix recalls with a smile. "It was priceless."
You Were Never Really Here opens on August 2
Want more articles like this? Follow SCMP Film on Facebook
This article appeared in the South China Morning Post print edition as: Taking a hammer to the male saviour