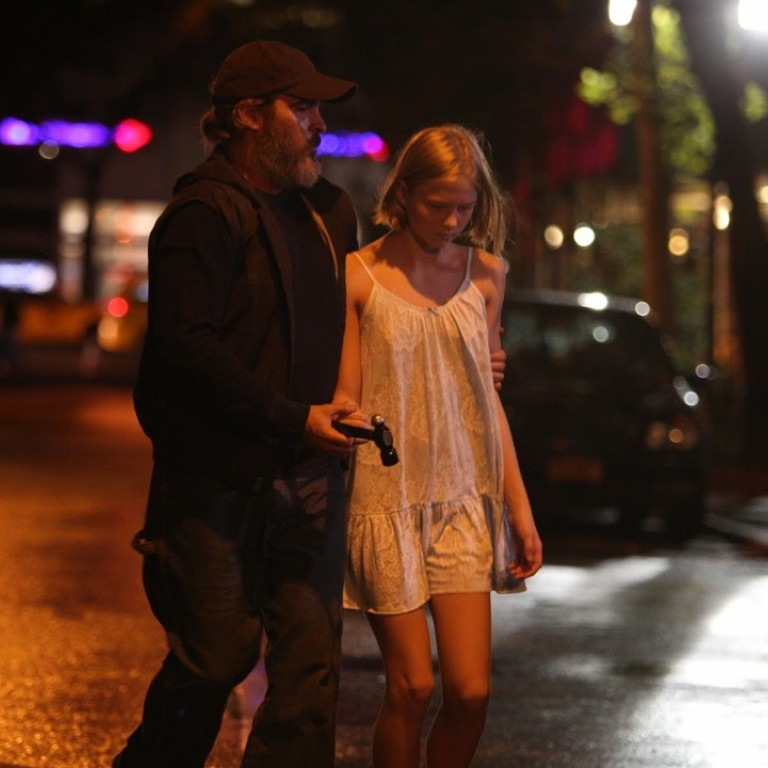 Review

|
You Were Never Really Here film review: Joaquin Phoenix gives unforgettable performance in masterful hitman thriller
Brutal, funny, sometimes beautiful, the story of a war veteran who saves young girls from pimps and paedophiles, Lynne Ramsay's film updates many of the themes explored in Martin Scorsese's equally brilliant Taxi Driver
5/5 stars
Joaquin Phoenix was named best actor at last year's Cannes Film Festival for his portrayal of a suicidal war veteran who tracks down runaways in Lynne Ramsay's brutal yet occasionally beautiful thriller You Were Never Really Here.
Reeling from PTSD and deep-seated childhood trauma, Joe (Phoenix) channels his aggression through the hammers he wields when rescuing young girls from the sinister clutches of pimps and paedophiles. Only when caring for his frail old mother (Judith Roberts), with whom he still lives, does he manage to retain any semblance of a normal life.
Adapted from Jonathan Ames' novel, Ramsay's film updates many of the themes explored in Martin Scorsese's masterful Taxi Driver. Both films observe as damaged men, distorted by conflict, fail to reintegrate into society.
As Joe spirals into violence, just as De Niro's Travis Bickle did before him, he attempts to tether himself to a vulnerable, young waif – in this case a senator's daughter, played with shell-shocked numbness by Ekaterina Samsonov.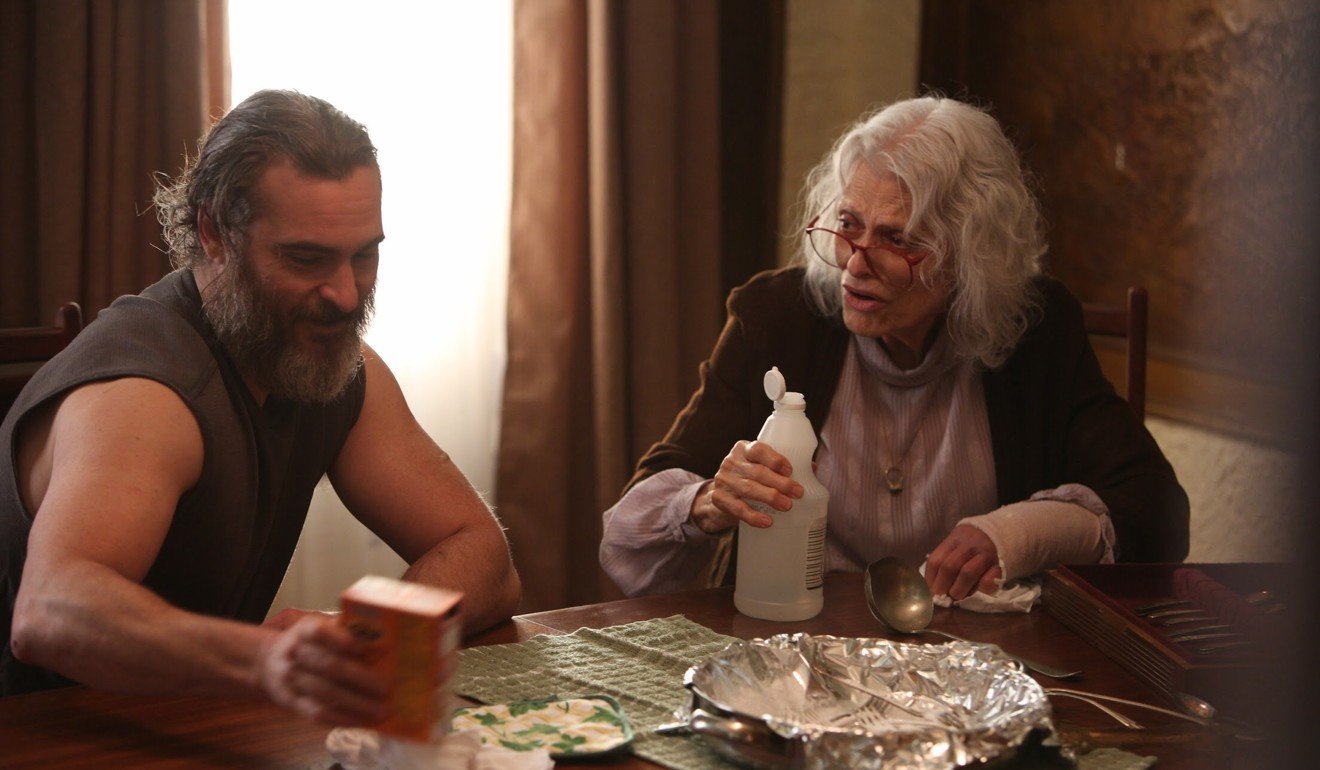 Jonny Greenwood's industrial, amelodic score lends a disorienting soundscape to a film whose anti-hero is equally prone to lashing out against himself as his perceived enemies.
Ramsay's direction is fractured, destabilising, even dreamlike at times. Shocking brutality lurks in every shadow and behind every door, but so do unexpected bursts of humour and tenderness.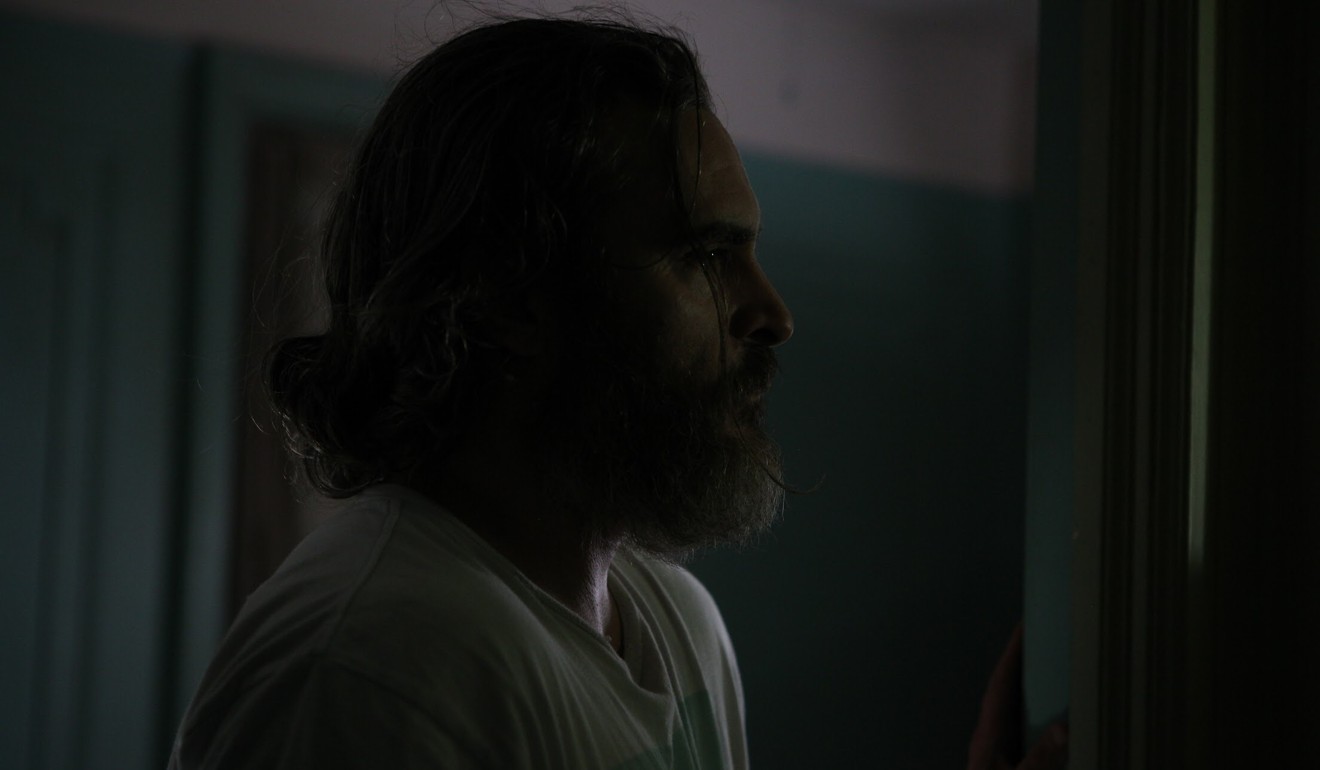 Phoenix can always be relied upon to go above and beyond the call of duty for a role, but as Joe, one wonders if he hasn't done lasting physical and emotional damage to himself. His portrait of a broken man, lost in an incomprehensible world, is just that good.
You Were Never Really Here opens on August 2
Want more articles like this? Follow SCMP Film on Facebook