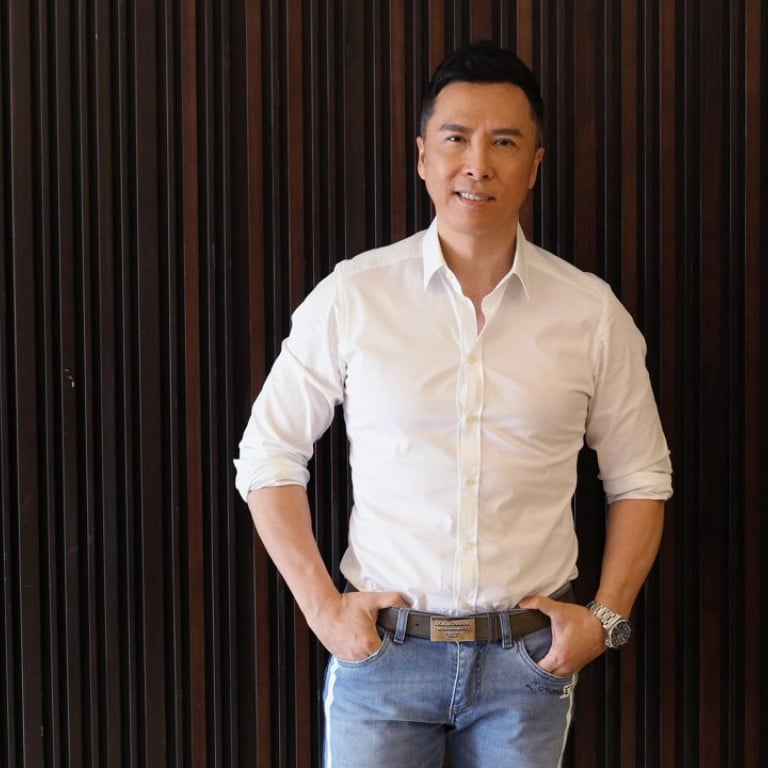 Donnie Yen talks Mulan, Ip Man 4 and his passion project Big Brother, a drama about Hong Kong education
In a break from filming Mulan and post-production work on Ip Man 4, action star Donnie Yen talks about the serious intent behind new film in which he plays a teacher, and those rumours about fighting Jackie Chan
After earning acclaim home and abroad respectively with Chasing the Dragon and Rogue One: A Star Wars Story , Donnie Yen Ji-dan is taking quite a change of pace with Big Brother.
In the film, out Thursday in Hong Kong, Yen plays a former soldier turned teacher in a Band Three secondary school (for the lowest achievers) who wins over problem pupils with his idiosyncratic methods.
During a short break from filming Disney's live-action Mulan , the Hong Kong action superstar sat down with the Post to shed light on his rather unusual new film.
Would you say you're treating Big Brother as a passion project?
Actually, every one of my films can be considered a passion project, because I devote myself entirely to every film that I take part in. The only difference here is that, perhaps because I'm a father, I realise we should make good use of the film medium to bring some awareness to [some of the issues facing] pupils today. Are there loopholes in the education system? Should we highlight its problems? What attitude should we adopt to face them?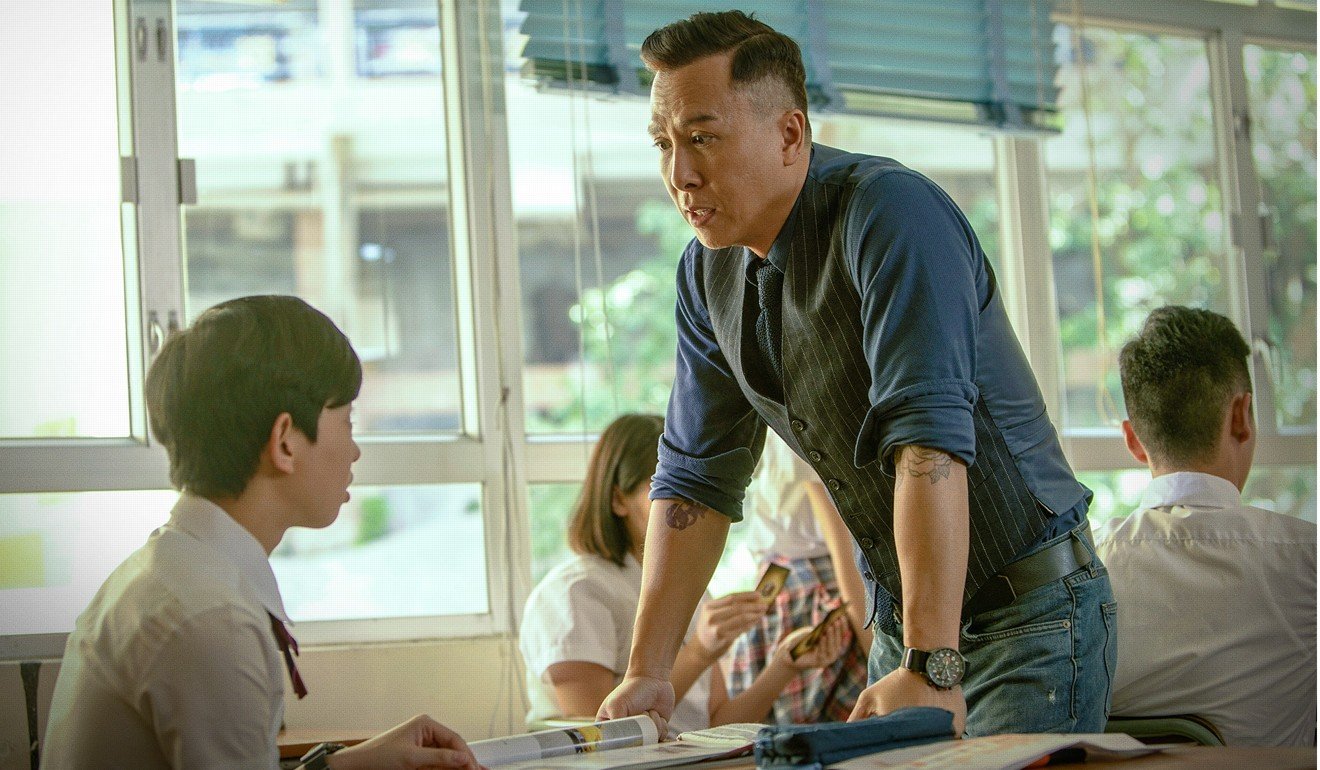 Is that why you made this film so positive?
I've found that in recent years, a lot of films about Hong Kong are quite depressing in their stories and atmosphere; they are full of complaints. This is understandable, because the Hong Kong film industry is having a hard time to find support in the market. Everyone has tried hard. So could I exercise my commercial influence and try to use a bit of my charm to contribute to Hong Kong cinema?
With a film like this, we can also give opportunities to people with good potential and a lot of heart, both in front of and behind the cameras. Those include the director [Kam] Ka-wai and the new actors.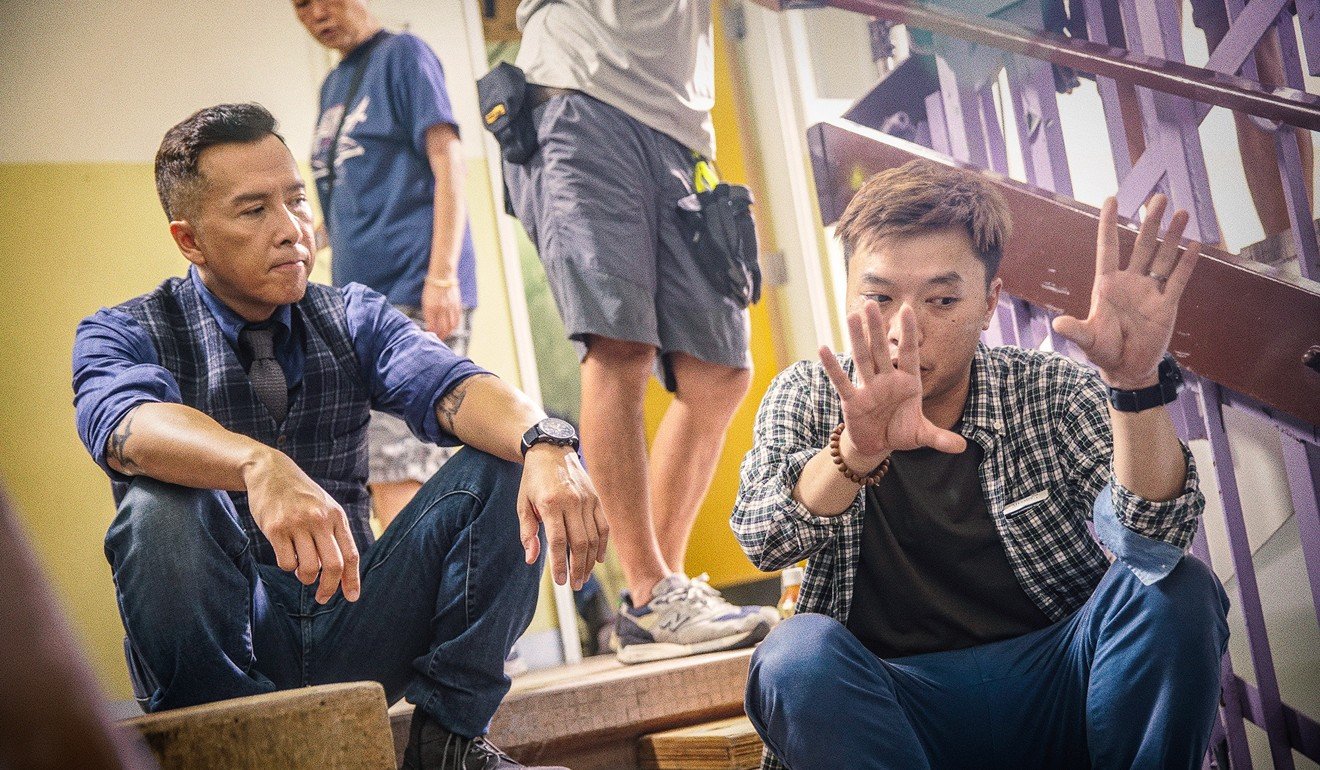 There is an unmistakable social element to Big Brother . Was your decision to make this film influenced by any particular issues?
I'm aware of the pressure faced by pupils, not just from watching my children do their homework, but also because I was once one myself. At those times you start to wonder: what is life all about? All these questions are interconnected: education shapes children, and they grow up to become the future of our society.
Our objective is to remind people that the atmosphere in society is often shaped by ourselves. Even in the worst situations, if you see things positively, you may still be able to find hope. On the contrary, even when you're living as part of a prosperous economy, if you adopt a very negative attitude to facing problems, you'll still find something to be unhappy about. We're dealing with Hong Kong's education system in the film, but my ultimate goal is to remind viewers that life is beautiful.
For an inspirational school drama, Big Brother is almost unique in its ability to intersperse elaborate fight scenes.
Filmmaking is a tricky business. It's both art and commerce – and the hardest feat to pull off is to balance the two. When investors come to Donnie Yen, of course they're looking to my commercial factor. If the film was only about how knowledgeable or meaningful my character is, then probably the audiences won't be interested as well.
So from the very beginning, we've been thinking of ways to lure people into the cinema. We don't lecture; we provide entertainment. Stephen Chow is a great example of this: you laugh through his movies, but they're not just silly comedies; they have meaningful messages to convey. That's what I'm hoping to achieve here.
Still, people who haven't seen Big Brother are more likely to think of it as a school drama, which is sometimes a hard sell, rather than one of the martial arts epics that you're most popular for. Is the box office a concern?
There is inevitably pressure on our box office performance. Right from the beginning of the project when I was trying to persuade investors, I've encountered a lot of obstacles. When I told them I wanted to make a film about education, they were all very surprised. "Why are you making a film about education? Why don't you keep making [action films like] Flash Point and Ip Man ?" And I told them, "If we make a good film, I'm sure people will want to see it."
You initiated the Big Brother project, and you're both a producer and its only major actor. Do you think this film could have happened before you reached the current stage of your career?
It's true that [Big Brother] could only be made at this stage of my career, although it's a film I've wanted to make for a long time. I had just been waiting for my market influence to catch up. In the past, if I'd told people I wanted to make this film, they'd tell me that I'm crazy. Nowadays, even though they'd still call me crazy – in their minds – they're more willing to oblige because they want my films.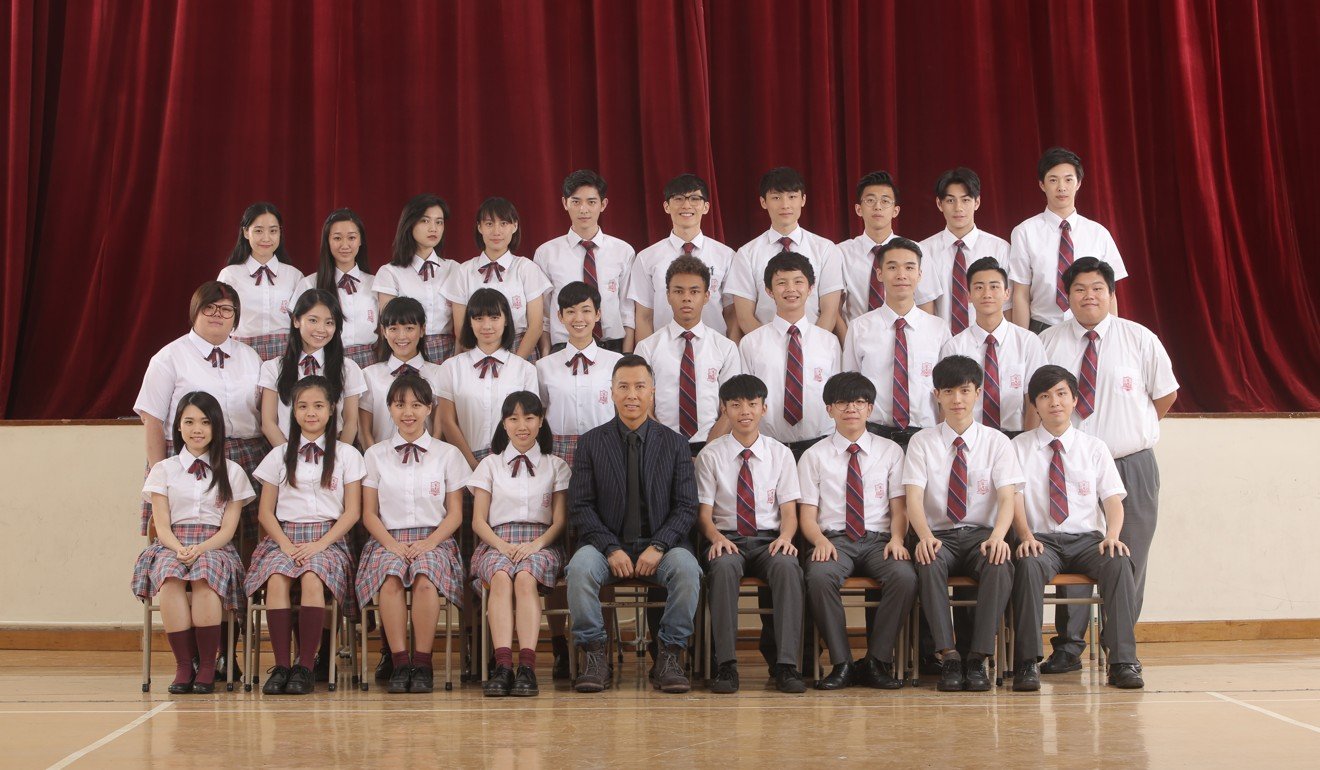 Speaking of what people want, I understand you've wrapped up filming for the much-anticipated Ip Man 4 . Is there any truth to the internet reports that you fight Jackie Chan in the film?
That was totally wrong reporting. Chan is not [in the film]. We've already finished shooting and he was not a part of it. Rumours are rumours.
Another major film that you're in, Mulan, has just officially announced its start of production. When will you join that shoot?
I've actually already started filming. In fact, I'm rushing back [to Hong Kong] this time just to promote Big Brother. I was in New Zealand last week.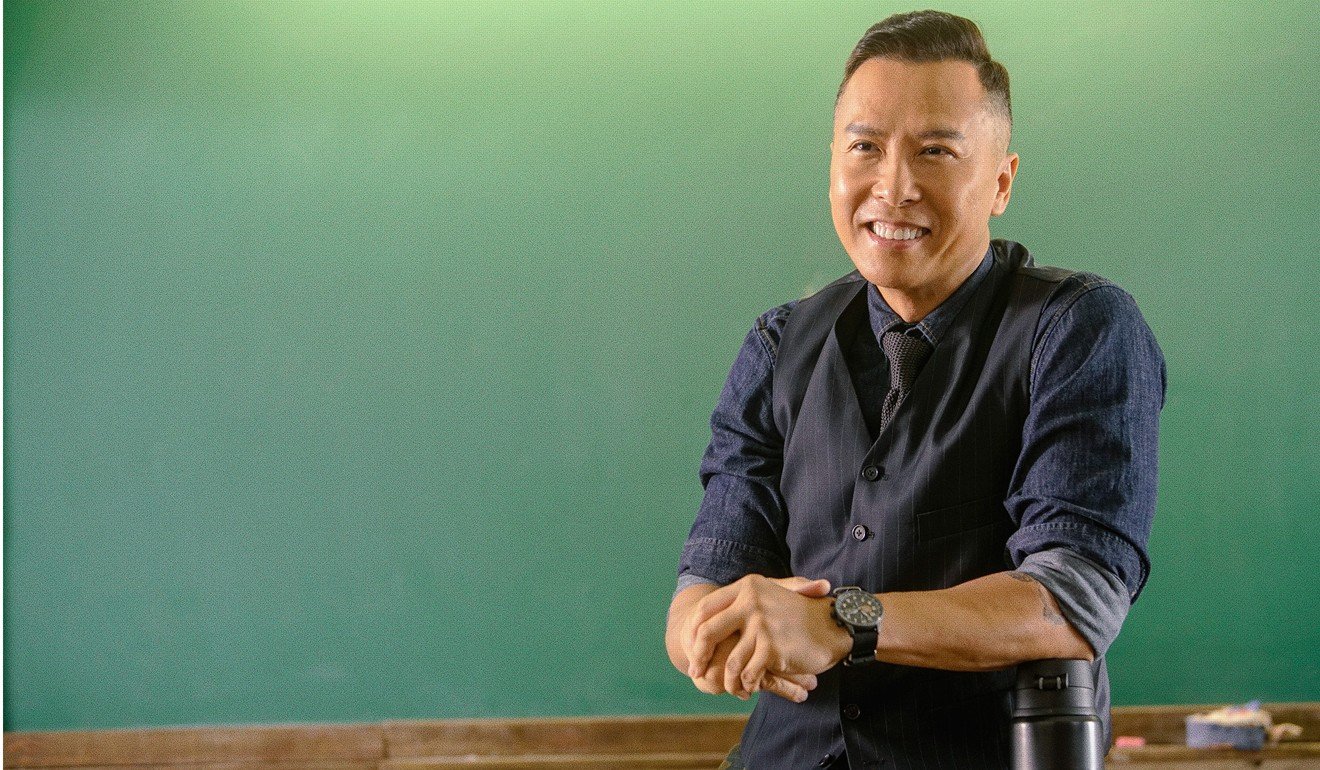 Is there anything you can tell us about your part? How heavy is the action component going to be?
All I can say for now is already [in the press release]. I play Mulan's sifu [teacher]. He is both a military general and the protagonist's mentor. That should answer your question: since he's a general and a [martial arts] mentor, I'm sure you can expect both action and drama from my character.
Is Mulan the only film you're focusing on in the foreseeable future?
Not really. I of course do my best on every project that I'm on, but at the same time, I do have several on my hands. We're working on the post-production for Enter the Fat Dragon, which takes time because it's not a small-scale production. I've finished Ip Man 4. I may soon work with [director] Benny Chan Muk-sing for a new film. And [the English-language video game adaptation] Sleeping Dogs will enter production next year; I've finally found my screenwriter. It's a very ambitious project.
Big Brother opens on August 16
Want more articles like this? Follow SCMP Film on Facebook
This article appeared in the South China Morning Post print edition as: A masterclass in positive thinking