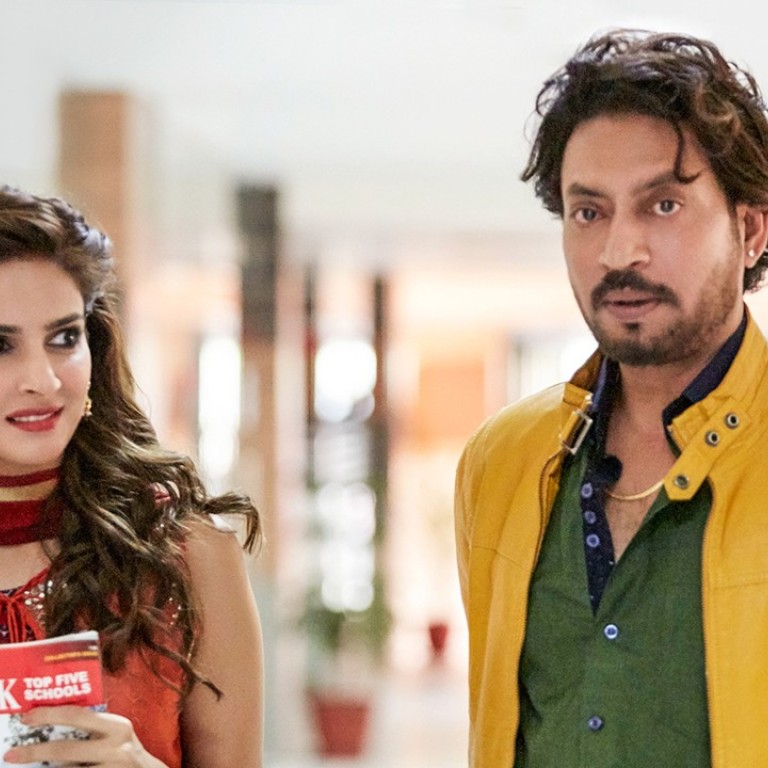 Review
Hindi Medium film review: Bollywood education comedy comes with a message that will resonate well beyond India
Starring Irrfan Khan and Saba Qamar as parents determined to get their young daughter accepted into one of Delhi's most prestigious schools, Hindi Medium is a classical comedy of manners full of humour and playful performances
3.5/5 stars
Saket Chaudhary's Bollywood comedy Hindi Medium arrives in Hong Kong following successful runs at both the Indian and Chinese box office, and its tackling of education-related themes is sure to resonate with local parents and students alike.
The film follows the desperate efforts of successful garment merchants Raj and Mita Batra (Irrfan Khan and Saba Qamar) to get their young daughter accepted into one of Delhi's most prestigious schools.
Determined to break into Delhi's social elite, they decide that Pia (Dishita Sehgal) must attend an English medium school. This means moving into the school's affluent catchment area and passing an admission interview themselves, which they fail. This rejection leaves the Batras no alternative but to pretend to be poor and apply through the school's RTE (Right To Education) equal opportunities programme.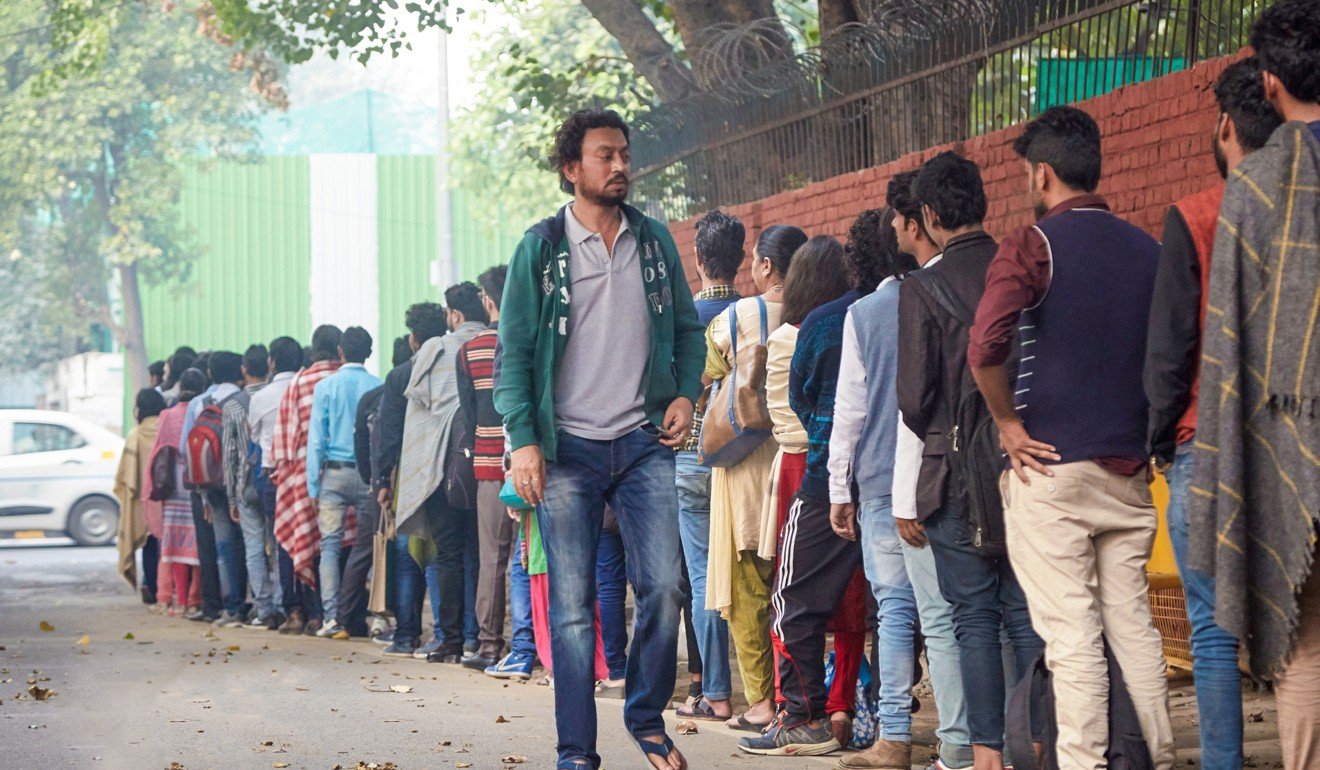 This classical comedy of manners, co-written by Chaudhary and Zeenat Lakhani, wrings plenty of humour from the Batra's social climbing and diving, while painting the impoverished residents of Bharat Nagar – a slum to which the Batras are forced to move – far more sympathetically than the snobs of the posh Vasant Vihar area near the school.
It also wags a stern finger at the lavish private institutions run for profit rather than scholastic success, which thrive at the expense of neglected, run-down government schools.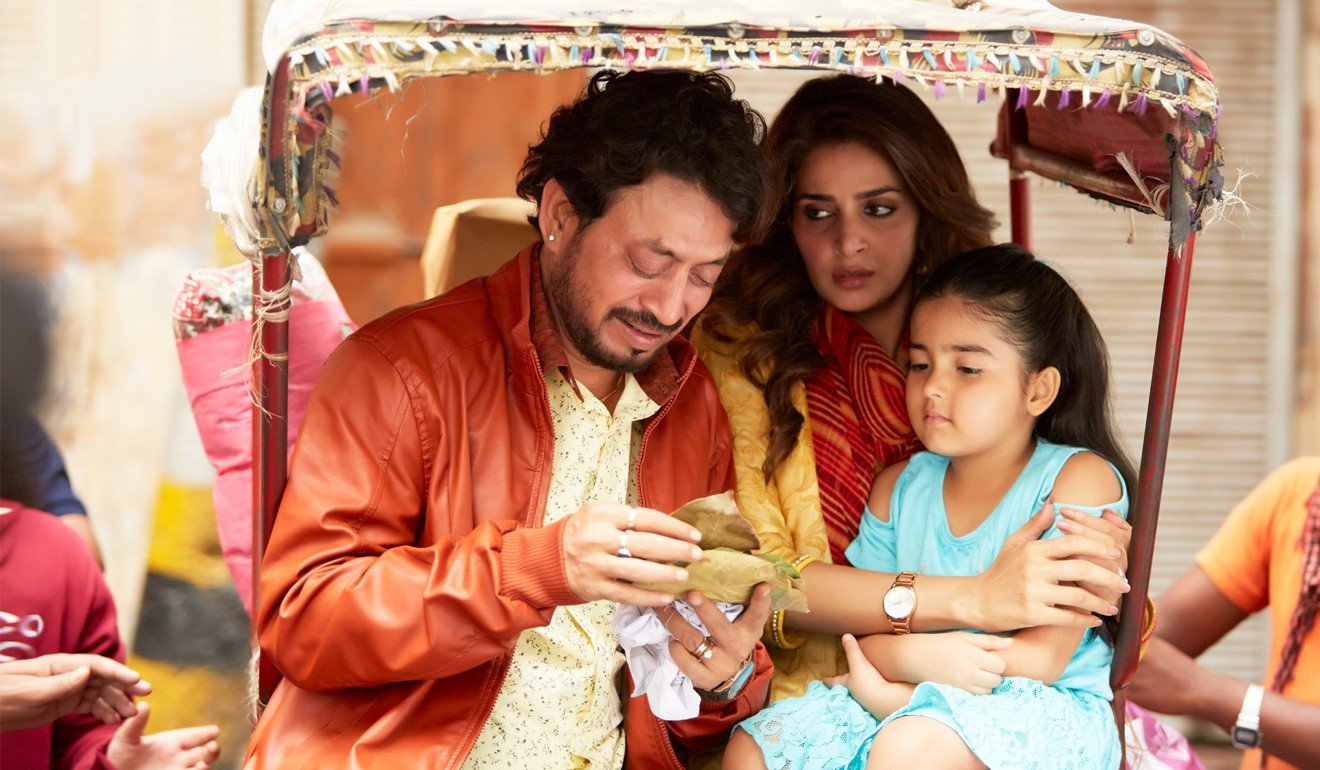 Chaudhary is quick to condemn those who favour an English-language education over a Hindi one, labelling the practice an outdated relic of the colonial era. As Hong Kong's own quality of English continues to slide, similar questions are being asked here.
Fortunately, Hindi Medium also remembers it exists to entertain, and the lively musical numbers, broad humour and playful performances ensure that the lecturing remains an extracurricular activity.
Hindi Medium opens on August 30
Want more articles like this? Follow SCMP Film on Facebook