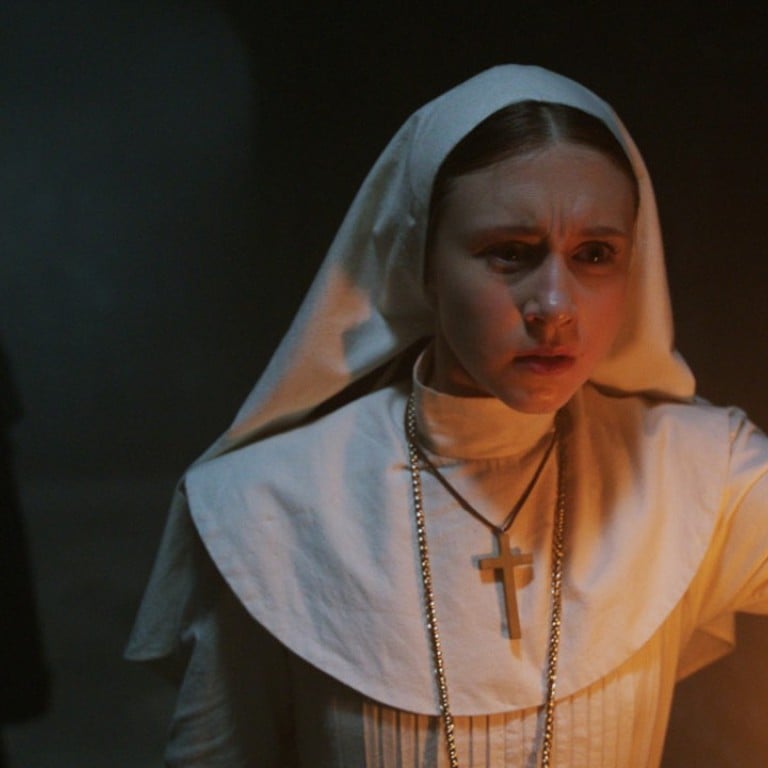 Review

|
The Nun film review: The Conjuring spin-off is a treat for Gothic horror fans
Those who like old-fashioned Hammer horrors will certainly enjoy this film that has no shortage of fake blood, ghoulish make-up, and inverted crosses, but overall the planned terrifying bits are telegraphed far in advance
3/5 stars
Lashings of fake blood, ghoulish make-up, inverted crosses, Romanian castles, and just about everything else in the horror genre playbook jostle for attention in The Nun. Billed as a prequel to The Conjuring series, which is about psychic investigators, the film stands on its own two feet until its last few minutes provide a shaky link to the franchise's earlier entries.
Those who like old-fashioned Hammer horrors will certainly get a kick out of this movie, which brims with Gothic atmosphere but has no discernible plot, while viewers with more modern tastes may be disappointed.
Events take place in 1952, but from the look the film, it could be the Victorian era. Sister Irene (Taissa Farmiga, younger sister of Conjuring star Vera), a novice nun, and Father Burke (Demian Bichir), an exorcist who works for the Vatican, are sent to a desolate nunnery in Romania – the home of Bram Stoker's Dracula – to investigate the strange death of a nun.
After being driven to the nunnery – in a horse and cart – by a strapping delivery boy, the dynamic duo quickly realise evil is afoot. In spite of having to endure perils like being buried alive, the fearless spirit hunters stick around to root out the cause of the evil.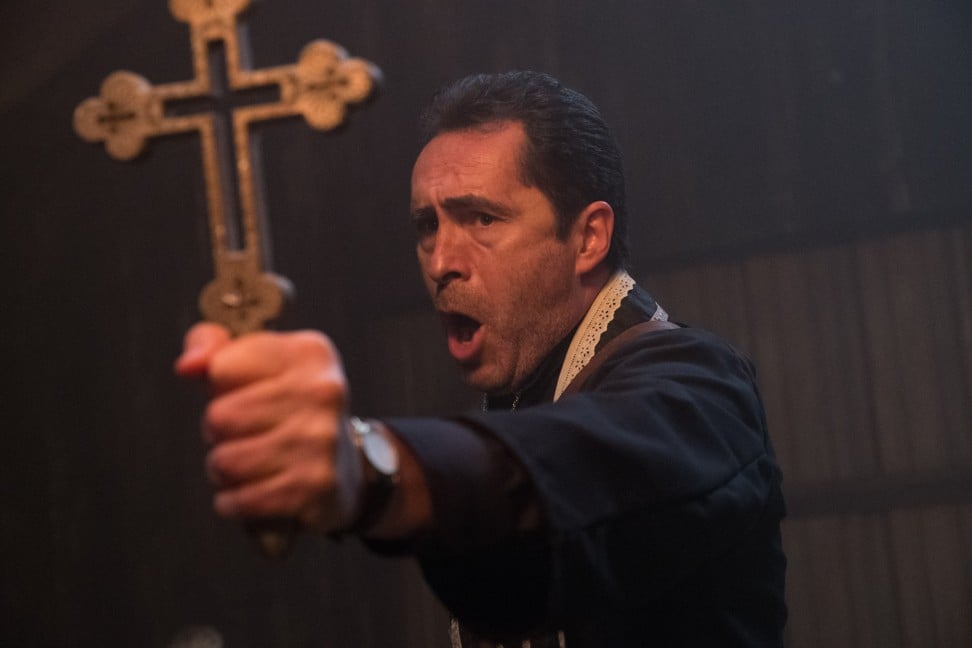 Anyone who's seen classic Hammer horror films like 1958's Dracula will spot the references – Father Burke plays like a homage to Hammer's Peter Cushing, who usually played the nemesis of Dracula's Christopher Lee. There's even a man with a big shotgun, one of the classic weapons used by those old-school ghoul hunters.
But The Nun's filmmakers, by shooting in the mysterious looking Romania, have managed to maximise their dollars, and the special effects here are far superior to those available to the horror masters of the 1970s.
Although it is beautifully atmospheric, The Nun fails to shock, as the scary bits are telegraphed far in advance. A really loud operatic score, by Poland's Abel Korzeniowski, helps to overcome some of the problems with continuity and, indeed, the movie's total lack of common sense.
The Nun opens on September 20
Want more articles like this? Follow SCMP Film on Facebook