Disney slows down Star Wars releases to avoid 'franchise fatigue' after US$400 million 'flop'
Solo: A Star Wars Story took US$400 million at the box office, a disappointing figure compared to the US$1.3 billion earned by the previous film. Disney boss Bob Iger says they released too many films too quickly
Disney plans to slow down the release schedule for its blockbuster Star Wars franchise, CEO Bob Iger has said, acknowledging that it was a mistake to shuttle a new film into cinemas every year.
Iger's comments to The Hollywood Reporter in an interview published Thursday come on the back of the disappointing box office take earlier this year of Solo: A Star Wars Story of US$400 million worldwide.
While that result would be stellar for most films, it's mediocre at best for a Star Wars film, leading many industry observers to speculate about franchise fatigue.
"I made the timing decision, and as I look back, I think the mistake that I made – I take the blame – was a little too much, too fast," says Iger.
"You can expect some slowdown, but that does not mean we're not going to make films."
Disney had promised a new Star Wars film every year after the hotly anticipated release of The Force Awakens in 2015, alternating between chapters in the main Skywalker saga launched in the 1970s and one-off films.
But many in the industry questioned whether that pace might turn away even the most diehard fans.
Star Wars: The Last Jedi , which was released in 2017, earned US$1.3 billion worldwide.
The next instalment, Episode IX, is due for release in December 2019.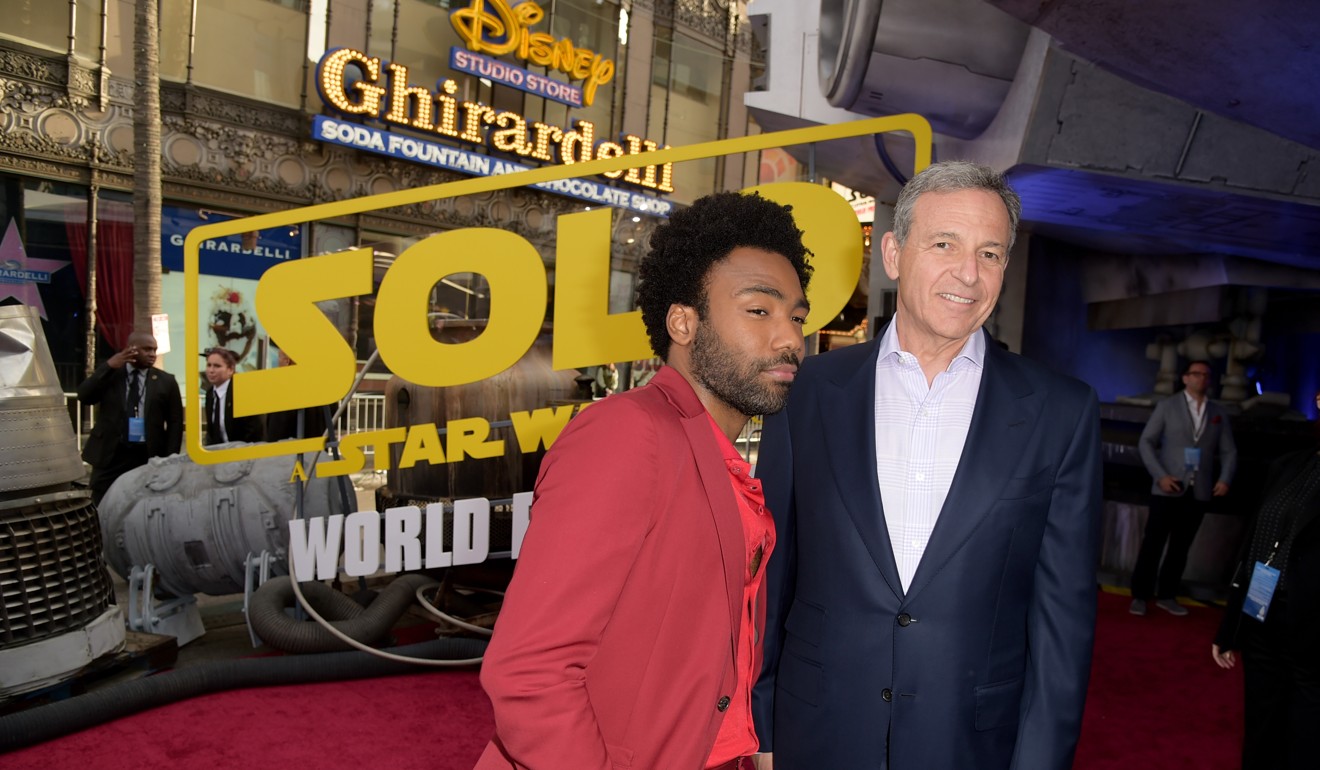 Lucasfilm, which was acquired by Disney in 2012, announced in February that the team behind Game of Thrones would create a brand new Star Wars series.
The films by David Benioff and D.B. Weiss, the creators of HBO's Emmy-winning smash hit fantasy epic, would be separate both from the main storyline and the trilogy being developed by Rian Johnson, writer-director of The Last Jedi.
"We are just at the point where we're going to start making decisions about what comes next after [Episode IX]," Iger told the Hollywood Reporter.
"But I think we're going to be a little bit more careful about volume and timing. And the buck stops here on that."