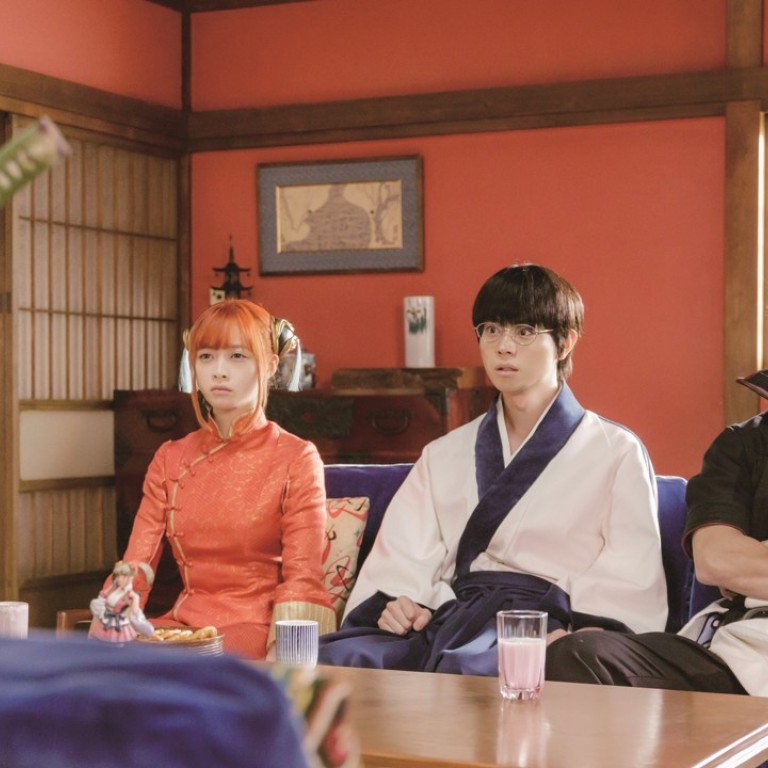 Review
Gintama 2: Rules Are Made to Be Broken film review – surreal comedy and sombre powerplay in live-action manga adaptation
Although the first Gintama was a box office hit its tiresome parade of CGI aliens did not hold the attention, but this sequel benefits by putting its emphasis on the humans, with the few outstanding scenes being exceptionally good
2.5/5 stars
A live-action manga adaptation which proved as popular with its fans as it's painfully impenetrable for others, the box office hit
Gintama
returns for a second helping that is, thankfully, more digestible for the uninitiated. While
the first film lost our attention
with its tiresome parade of CGI aliens (the story is set in an alternate version of feudal-era Japan, but still), this sequel benefits by putting its emphasis more on the humans.
Based on two story arcs from the comics, Gintama 2: Rules Are Made to Be Broken is really a movie of two halves. The majority of the jokes are in its early portion, which sees the trio of bumbling detectives (Shun Oguri, Masaki Suda and Kanna Hashimoto) take up odd jobs to pay their rents. Unfortunately (for their one customer), they always seem to be at the shop that the shogun is visiting, and end up providing hilariously incompetent services.
The second story is an engaging and surprisingly sombre drama about the power struggle at the top of the city's special police force. It revolves around a clandestinely planned coup that a loner member (Haruma Miura) seeks to stage to take over from the assistant police chief (Yuya Yagira), who is maliciously transformed into ... a comics geek. The samurai action sequences provide nice breathers in a film scattered with scatological humour.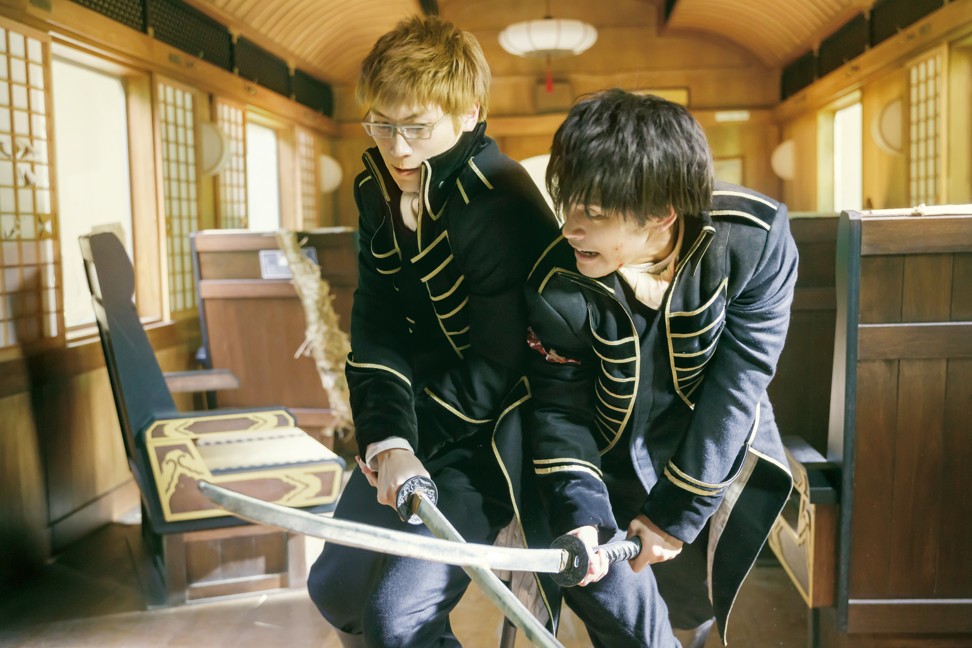 While it is never coming close to matching the acclaim currently enjoyed by Japan's Cannes Palme D'Or winner Shoplifters – a film that is obsessively discussed in the prologue – there is probably also method to director Yuichi Fukuda's madness that makes the few outstanding scenes in Gintama 2 exceptionally good. The gags sending up Neon Genesis Evangelion and My Neighbor Totoro, in particular, are out of this world.
Gintama 2: Rules Are Made to Be Broken opens on September 27
Want more articles like this? Follow SCMP Film on Facebook