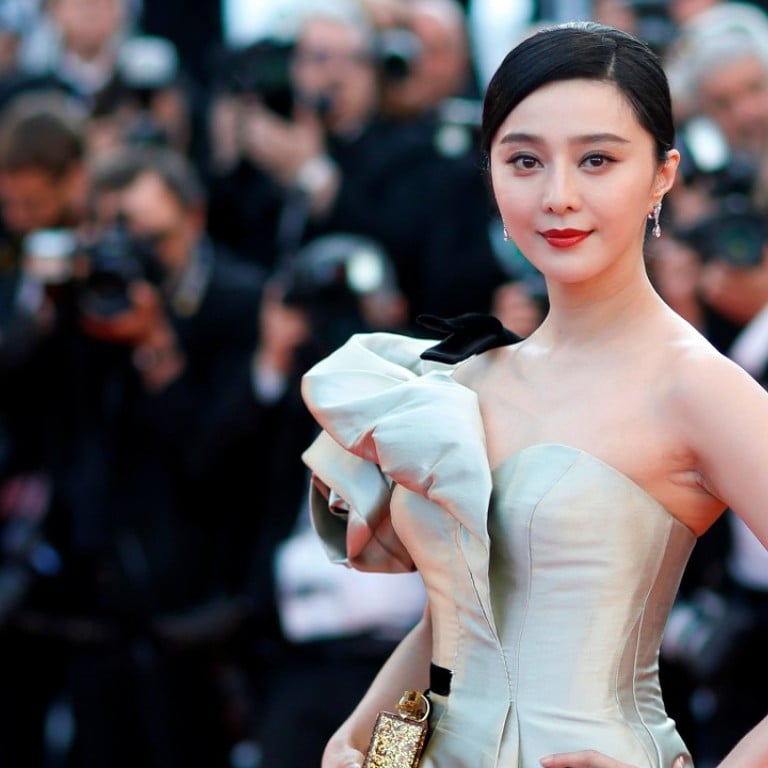 Not just Fan Bingbing: other Chinese entertainers who have run afoul of the law
Following Chinese actress Fan Bingbing being ordered to pay US$130 million to authorities amid a tax evasion scandal, we look at five other Chinese personalities who have been punished for breaking the law
Rumours had swirled for months about the fate of China's highest-earning actress, Fan Bingbing, who disappeared from public view in July amid a tax evasion scandal. Now we know her fate.
The entertainer and her associated companies have been told to pay nearly 892 million yuan (US$130 million) for the misconduct.
According to Chinese state news agency Xinhua, no criminal charges will be filed providing the money is paid on time as Fan is a first-time offender.
The actress is not the only Chinese entertainer to have run afoul of the law. Here are five other personalities who have been punished for illegal activities.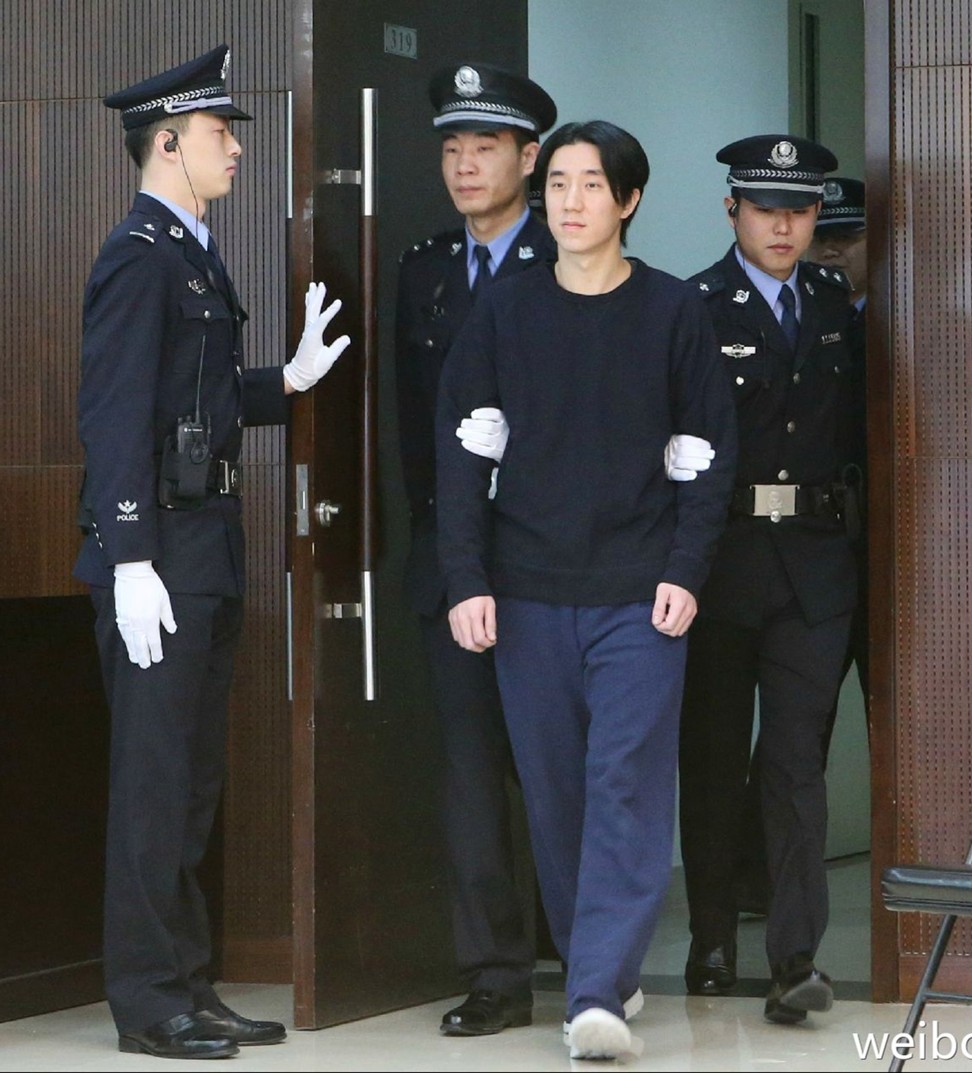 Jaycee Chan and Kai Ko
Actor Jaycee Chan, the 35-year-old son of Jackie Chan better known as Jaycee Fong Cho-ming, and his friend Kai Ko, a 27-year-old performer from Taiwan who has appeared in several box office hits, were arrested in 2014 in Beijing for using marijuana, which is illegal in China.
Chan received a six-month jail sentence for "providing a shelter for others to abuse drugs", while Ko was released after 14 days' detention and returned to Taiwan.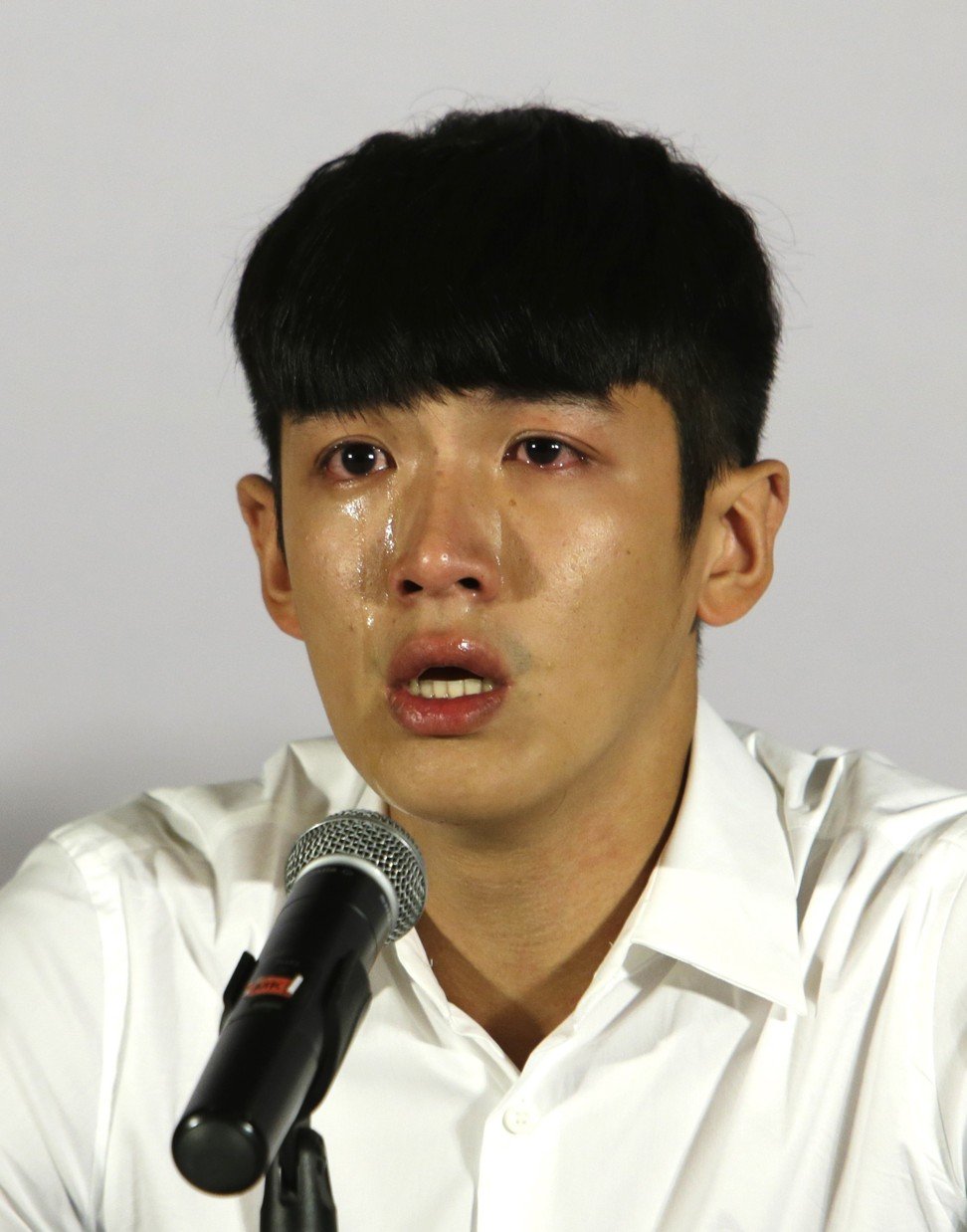 The careers of the two entertainers have suffered as a result, and both of them have maintained a low profile ever since.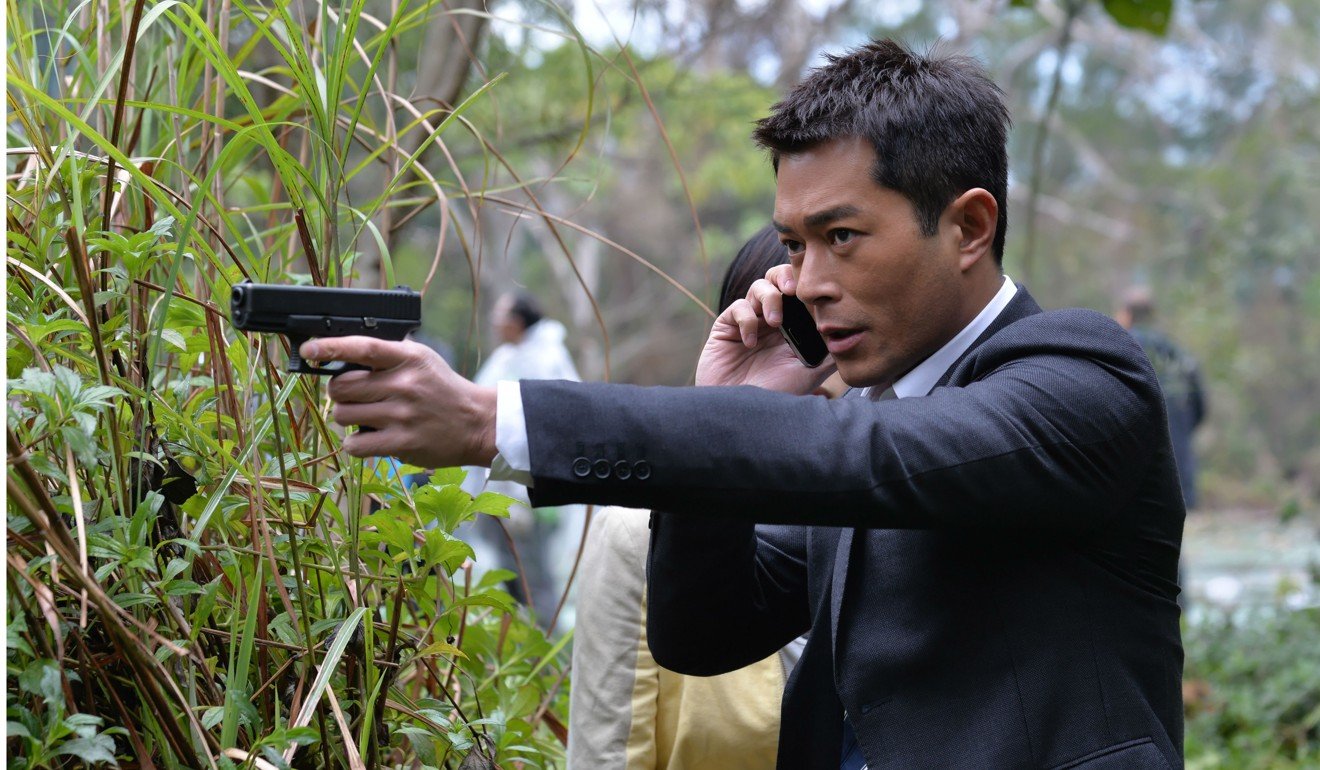 Louis Koo
Prolific Hong Kong actor Louis Koo Tin-lok has appeared in many television dramas and films, winning a number of accolades for his performances.
However, before his acting career began, Koo spent two years in jail from 1990 for being an accessory in a robbery.
"I was 18, with a bright future. But I was surrounded by a bunch of people who were up to no good. Soon, I was in trouble myself," Koo told Hong Kong media.
He has more than repaid society for his misdeeds: his charity has funded the construction of almost 100 primary schools and other facilities in China.
Pamela Peck
Outspoken Hong Kong personality Pamela Peck Wan-kam has been at the centre of multiple controversies in her career and personal life. The 74-year-old has been sued for libel several times and been involved in public spats with former partners.
In 2001, Peck was convicted of tax evasion for forging documents to hide HK$210,000 in profits tax. She was sentenced to three months in prison.
After finishing her jail term, the celebrity bounced back. Peck was active in politics for a while, serving as a member of the Wan Chai District Council in Hong Kong between 2011 and 2015.
Mao Amin
Fifty-five-year-old Mao Amin is a singer who was popular in China in the 1980s and 1990s after starting out as a performer in a military troupe. In her heyday, the songstress appeared multiple times on the CCTV New Year's Gala, an annual show watched by hundreds of millions of people across the country.
The singer has been caught up in tax evasion charges twice. In 1989, then aged 26, she was accused of not paying taxes of 400,000 yuan on earnings from a five-day tour in China's Heilongjiang province. Still attached to the military at the time, she was banned from working for three months.
In 1996, Mao became embroiled in another tax evasion investigation in which Chinese authorities fined her 810,000 yuan.
The charges took their toll on the performer, who revealed she had contemplated suicide after being accused in both cases. Mao paid all the fines and is no longer active in the entertainment industry.