Jacqui Chan on that sex scene from The Crown, being a Chinese actress in the 1960s and why she's still in demand
Chan, who played Gwennie in The World of Suzie Wong, dated the future Lord Snowdon, appeared in Cleopatra with Elizabeth Taylor, and worked with 'yellowed up' white actors, is busier than ever as she nears 80
Longevity is hard to achieve in most professions and acting is probably one of the most difficult. For a Chinese actress in the West the feat is even harder, for all that the runaway box office success of Crazy Rich Asians has shone a precious spotlight on Chinese faces in the film industry.
Take a bow, Jacqueline Chan. Nearly six decades after her breakout role as the sassy Gwennie in the 1960 classic The World of Suzie Wong, the dancer and actress has never been in higher demand.
"Getting older, I have three things against me," she says over a coffee in the Peter Jones department store in Chelsea, West London. "I'm a woman, there are fewer parts; I'm Chinese, there are even fewer parts; and my age. Yet for the last three years I seem to have done rather well."
Chan has just finished a theatrical run in Allelujah by acclaimed British playwright Alan Bennett. It is a musical about a hospital geriatric ward facing closure. Chan, sporting a grey curly wig, plays a mute patient who for most of the play just bangs a tray but shines in the dance scenes.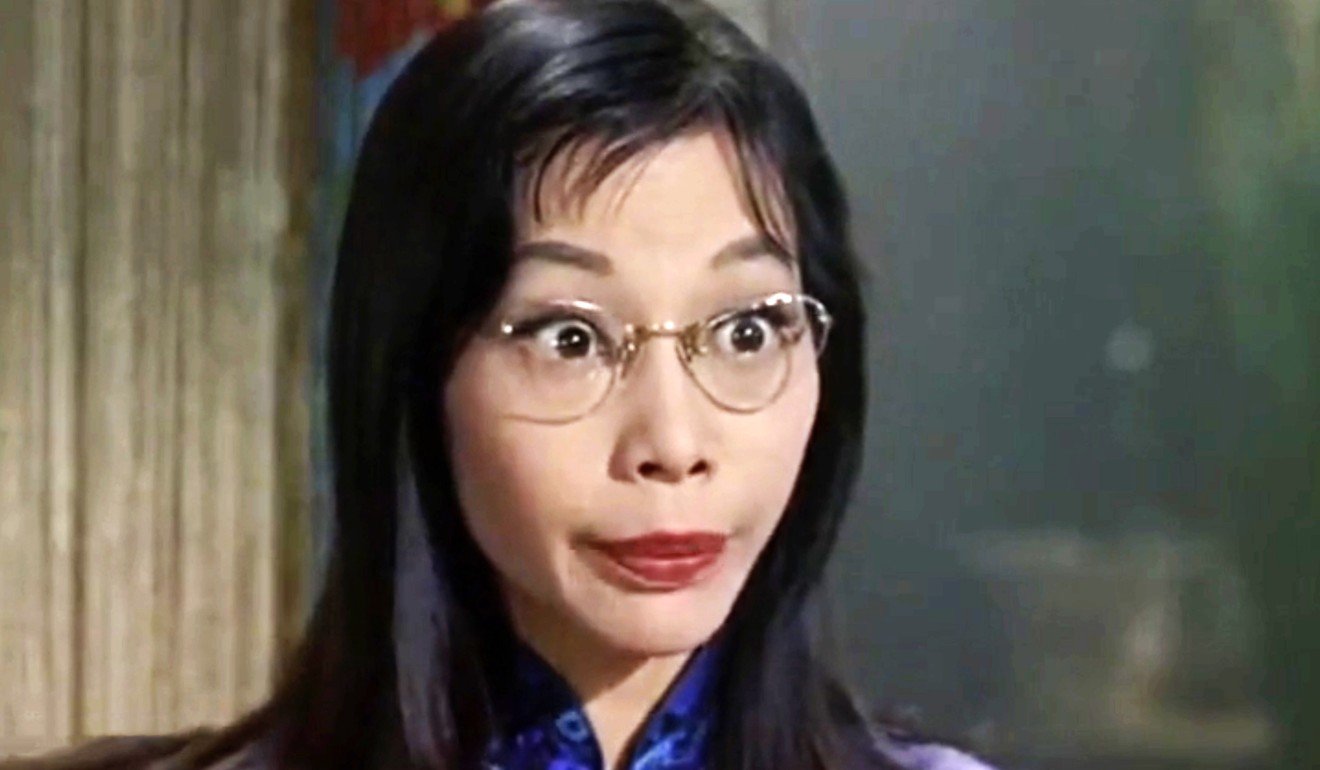 A couple of years ago she had a role in the Netflix series Marco Polo. Last year she played Madame Cai, a blind masseuse in the Royal Shakespeare Company production of Snow in Midsummer, a modern version of the third century Chinese classic The Injustice to Dou E.
She is also playing a role in director Emilie Upczak's drama about the trafficking of Chinese women to the Caribbean, Moving Parts, shot in Chan's native Trinidad, and which is currently doing the festival circuit.
Oh, and she has recently unwittingly been a character in steamy sex scenes with the late photographer Antony Armstrong-Jones in not one, but two television series, The Crown by Netflix and the BBC's Princess Margaret: Rebel Royal.
To the older British public, Chan is known as the beautiful "exotic" young dancer who dated Armstrong-Jones before he hooked up with his future wife Princess Margaret and became Lord Snowdon.
Chan rolls her eyes slightly.
"I'm presumably having sex on the stairs for God's sake," she says. "I would never have chosen the stairs – far too uncomfortable – the kitchen table maybe."
Petite and very slim, hair cut in a stylish bob, wearing a mustard mac and a rust knitted suit with a chain belt, Chan still looks great. She admits she found it tiring travelling to the theatre every day for Allelujah.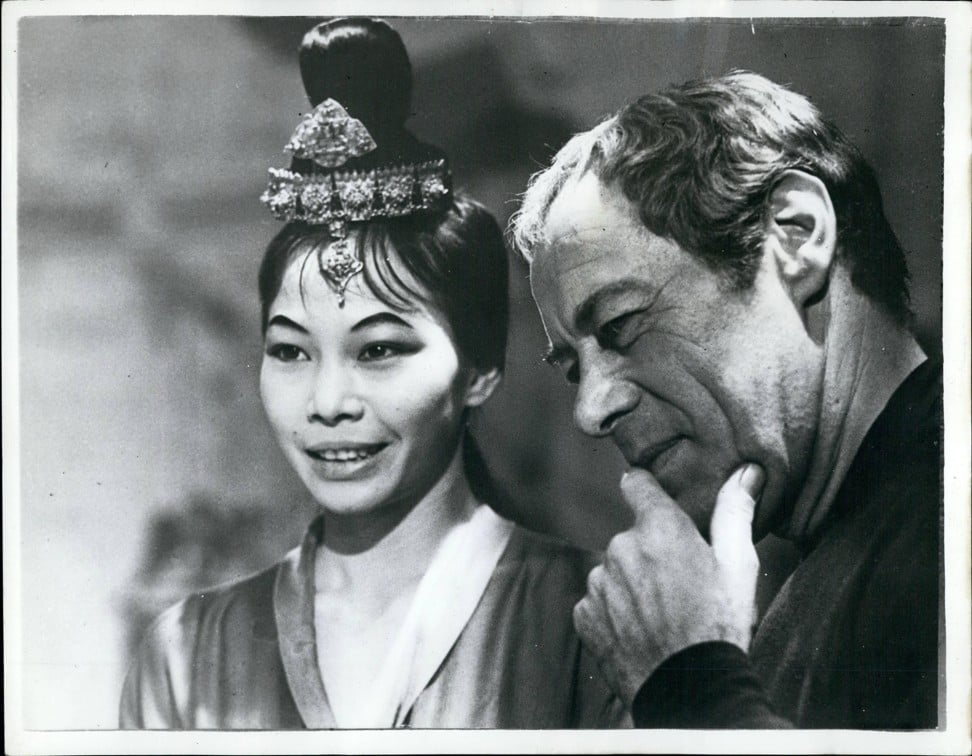 Chan was born one of three children in Port-of-Spain, Trinidad, in 1939. Her parents had migrated from British Guiana in Latin America where their ancestors had arrived from China as indentured labour in the sugar cane fields after the abolition of slavery.
Her father was a photographer, known for children's portraits, and an acrobat. There is a Chan family myth that as a young man he ran away to join a circus in Venezuela.
At the tender age of 16, Chan came alone to London to study ballet at the prestigious Elmhurst Ballet School. Two years later she met Armstrong-Jones when he took her picture. At the time she was starring in the play Teahouse of the August Moon. 
After he became engaged to Princess Margaret, she was hounded for several years by the British press. Chan stopped giving interviews; her only comment at the time was that she hoped Margaret made a better job of Armstrong-Jones than she did, and to express indignation that, despite her budding career as a dancer and actress, the press insisted on calling her a fashion model, even though she had never been one.
"It was such a long time ago, I was so young," she says, and admits that Margaret probably did her a favour. Armstrong-Jones was a notorious womaniser. "I suppose as long as I go on I'll always be linked. What can you do?"
Chan later married a British television producer and lived for a while in The Netherlands. She has two daughters.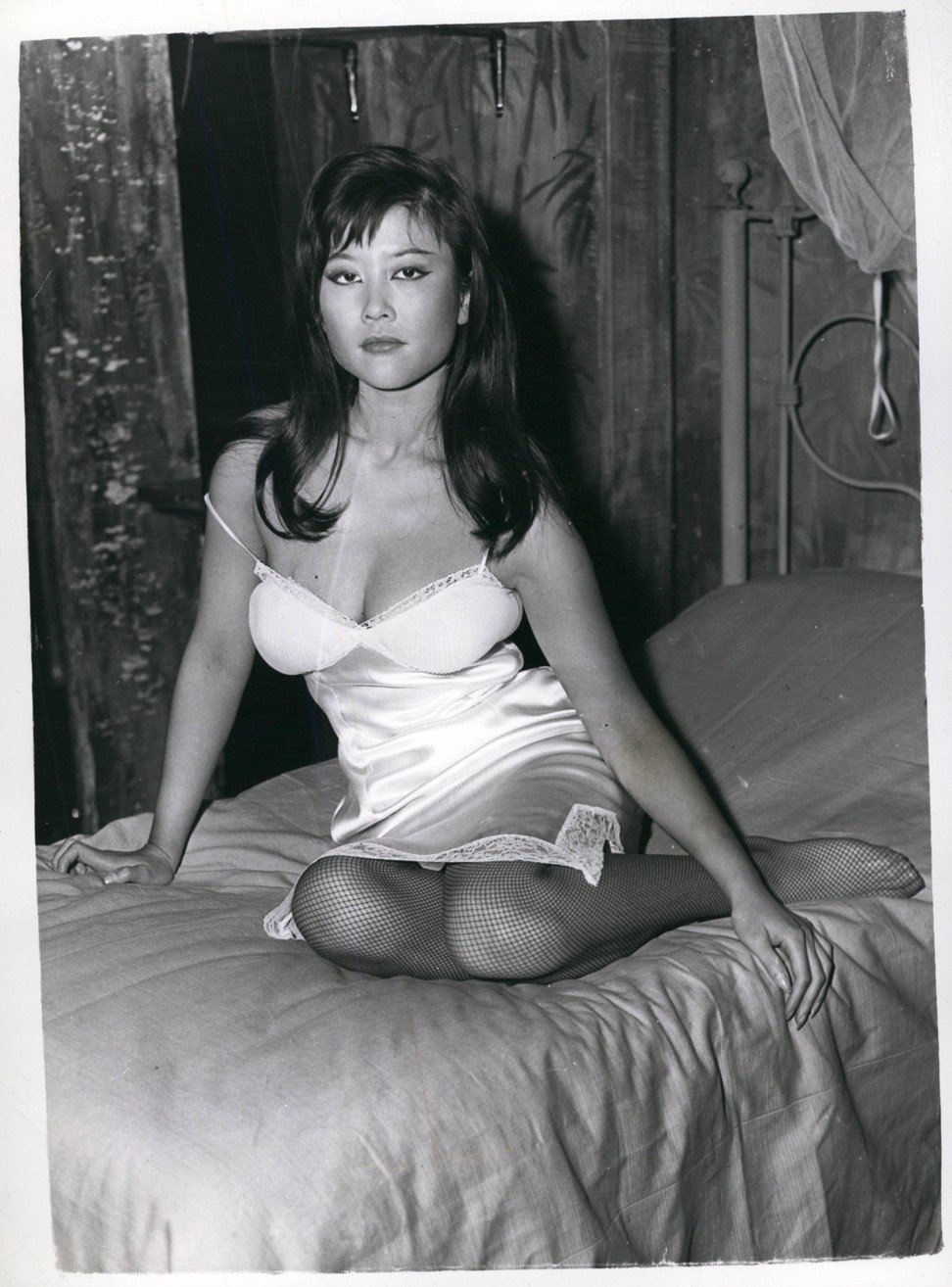 One of her old friends is the Tianjin-born actress Tsai Chin, with whom she was often forced to compete for the few available parts for Chinese women actors at the time.
"We were about the same age, the same size, we would constantly meet each other at interviews and auditions. If she didn't get it I did, and the other way round, but we were very good friends and still are," she says.
It was a time when Hollywood was in the habit of "yellowing up" white actors such as Christopher Lee in the Fu Manchu sagas of the 1960s.
Chan says she sometimes had to grit her teeth when asked to play stereotypical roles.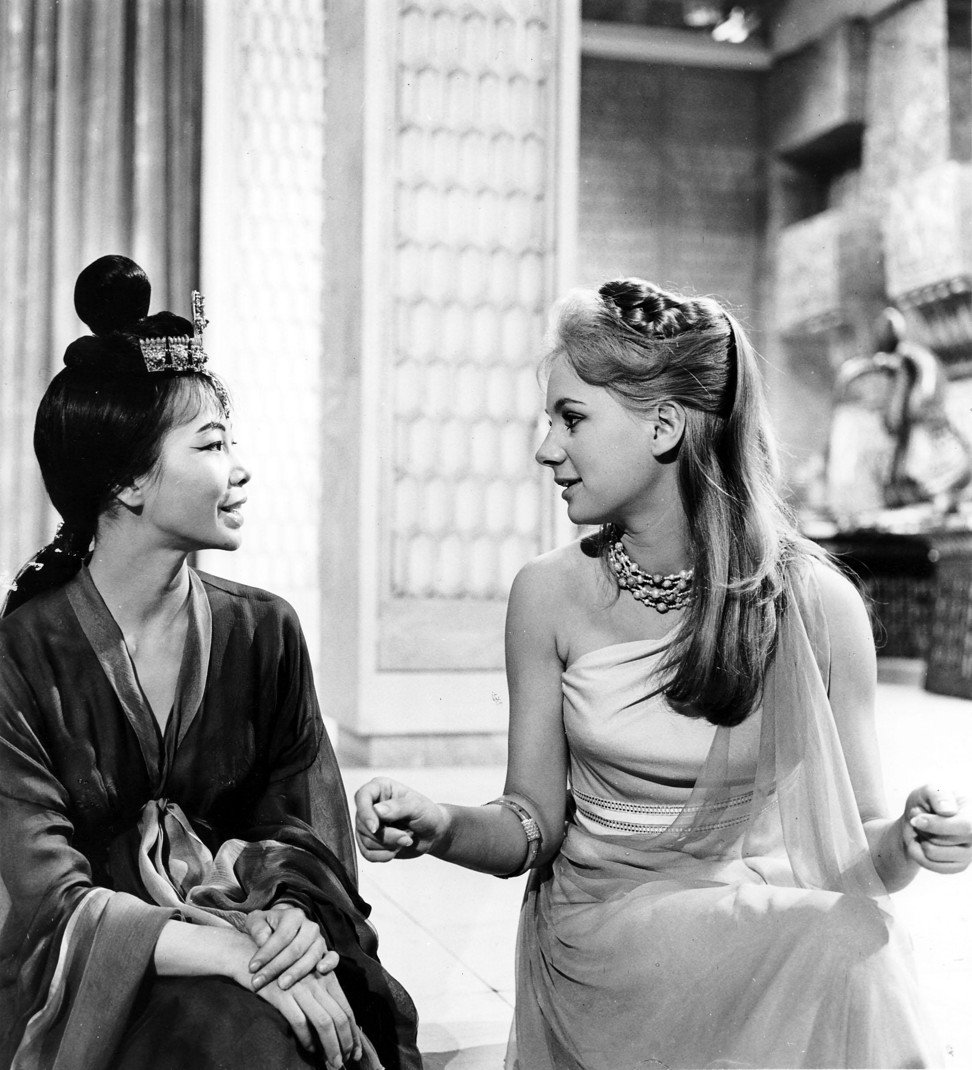 "Sometimes I got some very nice parts, but there was a time a few years after Cleopatra when I thought if I am asked to play another Chinese prostitute who can't pronounce rice and says lice, I'll go mad. But sometimes it is difficult to say no when you have to work."
Chan says over the years, she has gained most career satisfaction by performing her one-woman shows.
"They were like storytelling performances with voice and a lot of movement. I performed at the Young Vic, and at the Royal Opera House and small venues, but they were very satisfying because they were things that I wrote."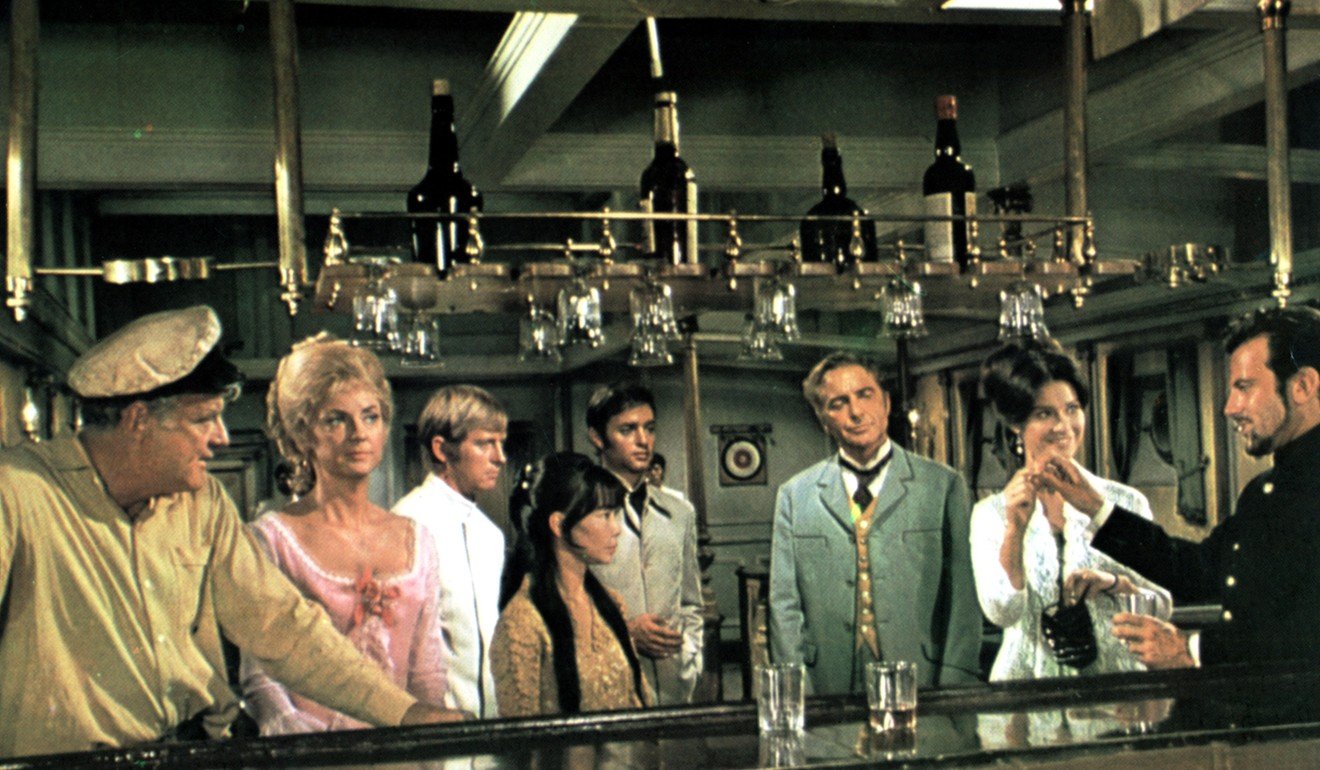 Although there have been a few more television and film roles for Chinese actors in Britain recently, most of the country's East Asian talent has to go to Hollywood. Henry Golding and Gemma Chan, who starred in Crazy Rich Asians, and Benedict Wong, who also starred in Marco Polo, are cases in point.
As late as 2012, the RSC faced a barrage of criticism for "yellowing up"; casting white actors in East Asian roles in its production of The Orphan of Zhao.
Chan joined the UK's other actors of Chinese heritage in protesting. "It was certainly a shocking episode" she says. "I didn't see it, but I certainly took part in denouncing it when I knew what it was about."
Their efforts paid off. The 2017 RSC production of Snow in Midsummer, in which Chan acted, was, she says, the company's first production "where we were all Chinese or Thai, or Japanese, or half and half, but no yellowing up. There were no white actors."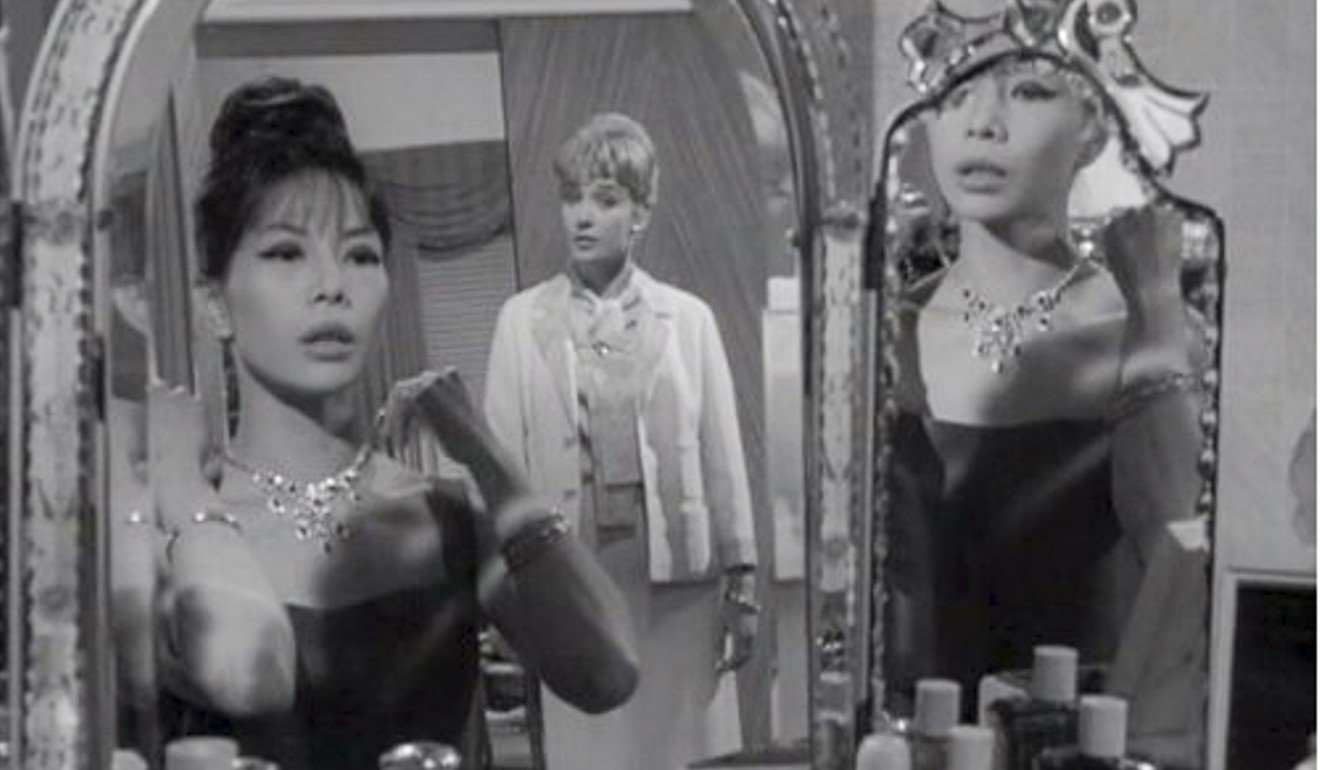 Chan says she didn't mind returning to the role of the brothel madam in Moving Parts because of the importance of the subject matter: the trafficking of Chinese people on her native island of Trinidad.
In doing so, one of the West's first successful Chinese actresses, and the UK's longest-lasting, paid an artistic tribute to her Chinese ancestors who worked in the cane fields there in the late 1800s.
This article appeared in the South China Morning Post print edition as: The enduring appeal of a face for all seasons