Netflix
Get more with myNEWS
A personalised news feed of stories that matter to you
Learn more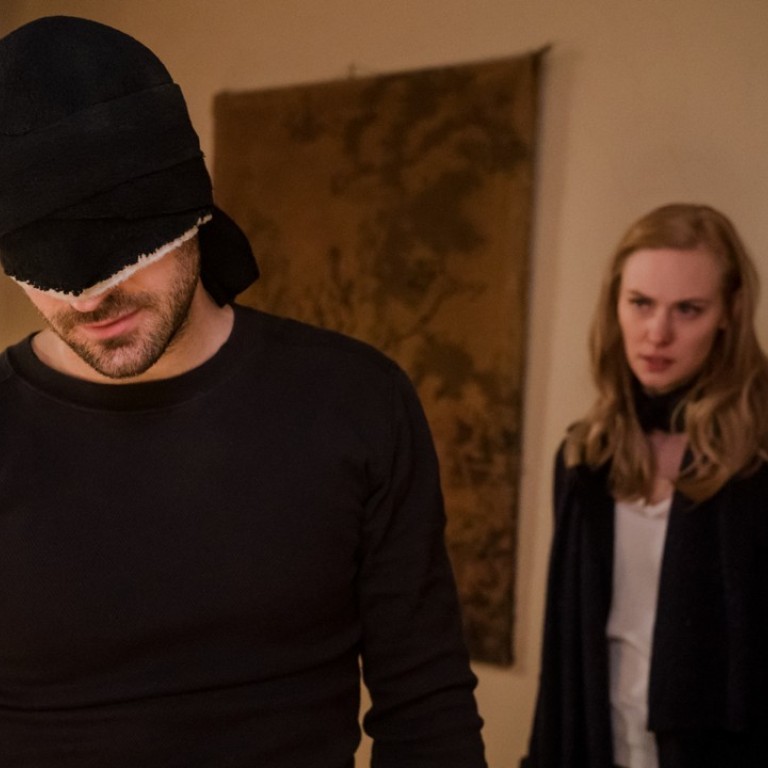 Netflix's Daredevil is back for season 3, with a darker storyline and some old familiar faces
A blind lawyer by day, vigilante by night, Matt Murdock is back to fight crime in New York as the Marvel superhero, and the return of Kingpin and Bullseye mean this could be the best series yet
No question, the latest trailer for the third season of Netflix's Daredevil knows how to get the fans on side. Wilson Fisk – the antagonist from season 1 played so charismatically by Vincent D'Onofrio – is sitting behind bars. "Go on, let the devil out," he snarls.
"Fisk is back which is very, very cool," says Deborah Ann Woll, who plays Karen Page. "We all have history with him."
The "we", of course, refers to Page's allies – blind lawyer Matt Murdock (Charlie Cox), a.k.a superhero vigilante Daredevil, and his fellow legal eagle Franklin "Foggy" Nelson (Eldon Henson). After two seasons and the spin-off show The Defenders – which brought Daredevil together with Netflix's other Marvel heroes Luke Cage, Iron Fist and Jessica Jones – this third season is going back to its roots.
"When I came to Netflix and Marvel, I said I wanted to do something tonally between season 1 of Daredevil and The Sopranos," explains incoming producer Erik Oleson. Wilson Fisk as the new Tony Soprano? It's an intriguing thought. This season's 13-episode arc will be an "intense thriller", he adds, with a "darker and more grounded" tone. "That's pretty much going to be the feel of the season. It's got a lot of twists and turns."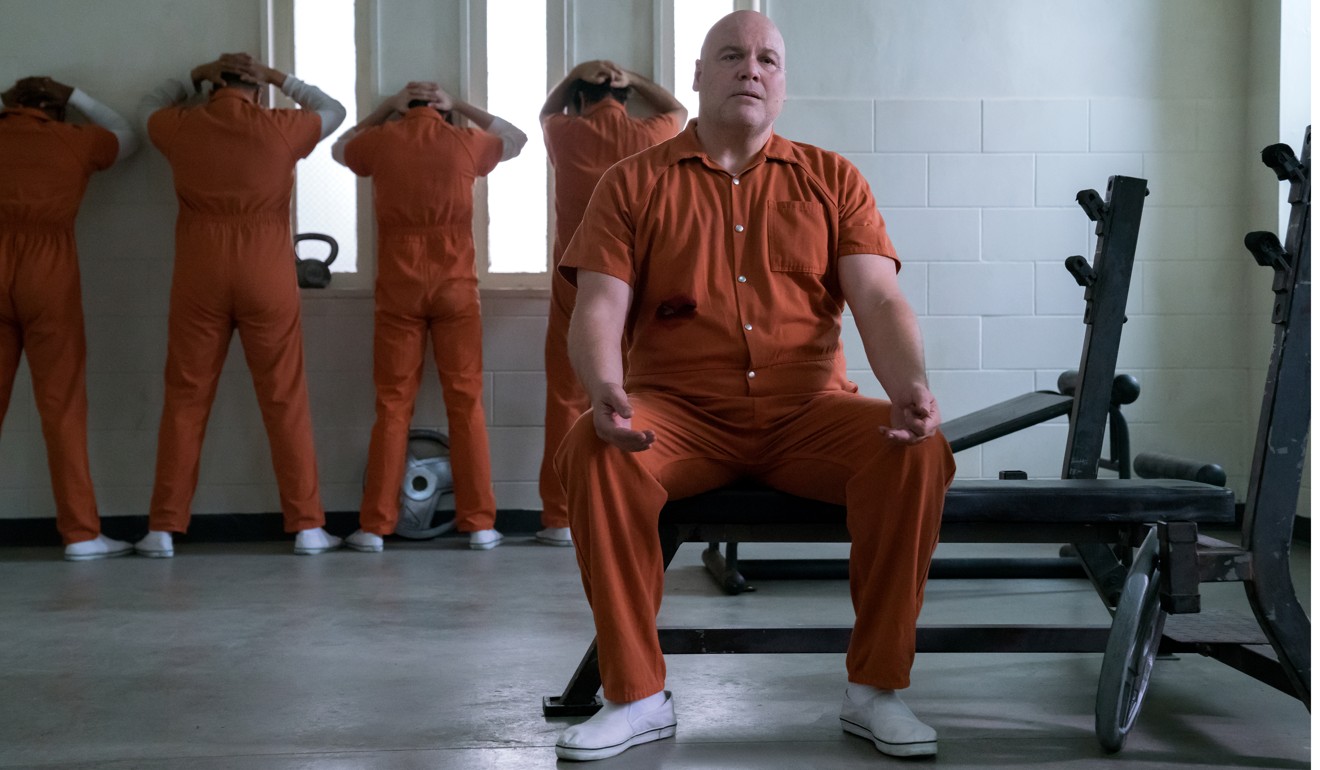 The last time audiences saw Murdock, it was at the end of The Defenders, being nursed by a nun after barely surviving the collapse of the Midland Circle building. "Matt is badly injured from what happens at the end of The Defenders," says Oleson. "He starts the season unable to be Daredevil to the extent that we know him, because his abilities have been injured. He's grappling with that."
For the British actor Cox, it meant entering uncharted territory. He's never carried a character into a third season before. "I don't know what a 'season 3' looks like from a leading actor's point of view. For some reason, the thing that interested me the most, when you play the same character for 40-plus hours of television, is attitude. I'm really interested in the character's attitude – towards himself, his friends, his life – and how that changes."
In particular, Murdock has been left devastated by the death of his on/off lover Elektra (Elodie Yung) at the hands of villainous outfit The Hand. "He's deeply troubled by what happened to Elektra," says Cox, particularly given she got resurrected/killed off again in The Defenders. No wonder he notes that the God-fearing Murdock has begun to question his faith.
"I think he has started to question the benevolence of a God, of a higher power. There's a bitterness to Matt."
Thankfully, he's in the right place to contemplate religion, especially with Joanne Whalley arriving in the new season as Sister Maggie, the nun in charge of his recuperation. All of this has got fans chattering that Oleson is borrowing heavily from Born Again, the Frank Miller-penned Daredevil story arc from the original comics that began in 1986, which also sees Maggie nurse Murdock back to health.
"I'm taking a lot of the tone of Frank's writing," says Oleson. "And I think there's stuff that's inspired by the Frank Miller run of the comics. But it is an original story. It is one which will hopefully scratch the itch of all of the super fans out there because there's a lot of stuff they will recognise and jump out of their chair screaming 'Holy s***, I just can't believe they just did that.'"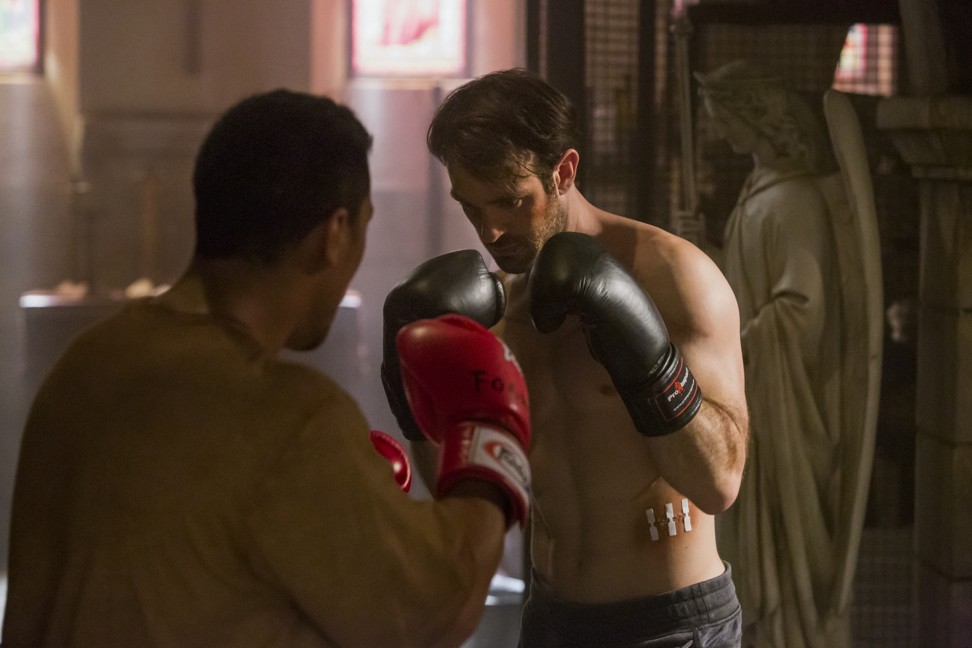 In that same arc, Fisk sets out to destroy Murdock after discovering his secret vigilante identity, while Karen Page's fate sees her become a heroin addict and porn actress. Woll promises the show will be "embracing the dark side" of her character, even if it doesn't quite go down the bleak, Miller-inspired route. "Karen has been a real mysterious figure in a lot of ways," she adds. "We're going to slowly unwrap that candy a little bit."
Given Miller's story also features Captain America, and Sister Maggie is actually Murdock's estranged mother, it's likely Oleson will not be providing such shocks but just cherry-picking.
"To directly translate a story everybody knows is not as interesting to anyone," he says. "Even fans of the comic books. They might think they want it, but then they're always going to be disappointed. It's more fun to use them as a jumping off point."
What they definitely do want is the return of the Kingpin, or Wilson Fisk if you prefer. Last seen beating Jon Bernthal's Frank Castle – The Punisher – to a pulp in prison in season 2, Fisk's flight from jail comes as he cuts a deal with the FBI by informing on other criminals. With those delicate negotiations led by another new character, FBI agent Rahul "Ray" Nadeem (Jay Ali), it's anything but straightforward. As Oleson puts it, "Fly meets spider web."
Bald, bullish and bulked up, D'Onfrio certainly strikes fear – or at least awe – into his fellow cast members.
"Vincent … I'm still pretty nervous and a fan around him," says Henson. "We haven't shot any scenes together but seeing him around, I'm definitely like 'Oh my God!' His performance in [Stanley Kubrick's 1987 Vietnam war classic] Full Metal Jacket, it's burned into my brain. That's definitely one I was nerding out on as a youngster."
With other rumours circulating that actor Wilson Bethel has been cast as the Kingpin's deadly assassin Bullseye, another fan favourite, it all adds up to a season that'll keep viewers guessing.
Among the directors at the helm is Toa Fraser, the Kiwi-born filmmaker who recently made the pulsating SAS drama 6 Days. When it comes to the action, an essential ingredient, Oleson teases: "We are definitely raising the bar."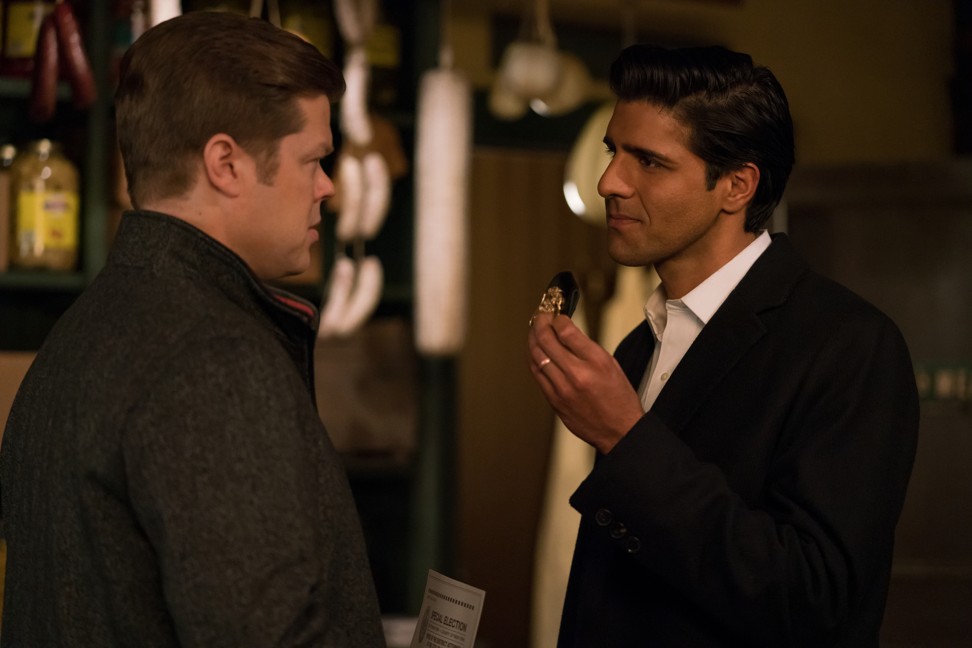 As for the show's main theme, the producer is unequivocal: fear.
"It's my belief that we are all trapped by our fears and only when we face our fears are we able to be our best selves." So what about Daredevil? According to Cox, it's a season of self-acceptance.
"In some ways, Matt Murdock is the lie and he's not going to live that lie any more. He's not going to fight to try and not engage in who he is. And who he is Daredevil."