Review
One Cut of the Dead film review: Japanese zombie comedy a masterclass of innovative filmmaking
If you think the zombie genre and films-within-films have had their day, this film will make you think again
Shinichiro Ueda's tale of a film crew shooting a zombie movie is a comedic gem that skewers the film industry
4/5 stars
We've probably all seen enough zombies and "films within films" to last a dozen lifetimes, yet Shinichiro Ueda's innovative horror comedy proves there is still nourishment to be sucked from the zombie genre, if it's seasoned with a little heart and brains. Surprising, hilarious and even touching, One Cut of the Dead has enjoyed unexpected success at the Japanese box office and been a notable hit on the film festival circuit.
A case of the less you know the better, Ueda's low-budget delight follows a ramshackle film crew in their efforts to shoot a no-nonsense zombie movie at a derelict second world war test facility. Things take a turn when the production is set upon by a horde of real zombies, causing chaos, confusion and bloody carnage.
The horror genre has a long and storied history of muddying fact and fiction to up the fear factor. Whether employing found footage, as in The Blair Witch Project or Paranormal Activity, or insisting films are based on real events, as in The Conjuring or The Texas Chainsaw Massacre, the emphasis on truth makes the spectacle that follows all the more chilling.
One Cut of the Dead does things a little differently, pulling back the curtain to expose the mechanics of filmmaking in a way rarely seen before. The results go a long way to humanising desperate director Higurashi (Takayuki Hamatsu), as he abandons his mantra of working "fast, cheap, but average", and turns into an egomaniac all too willing to put his cast and crew in harm's way to get the perfect shot.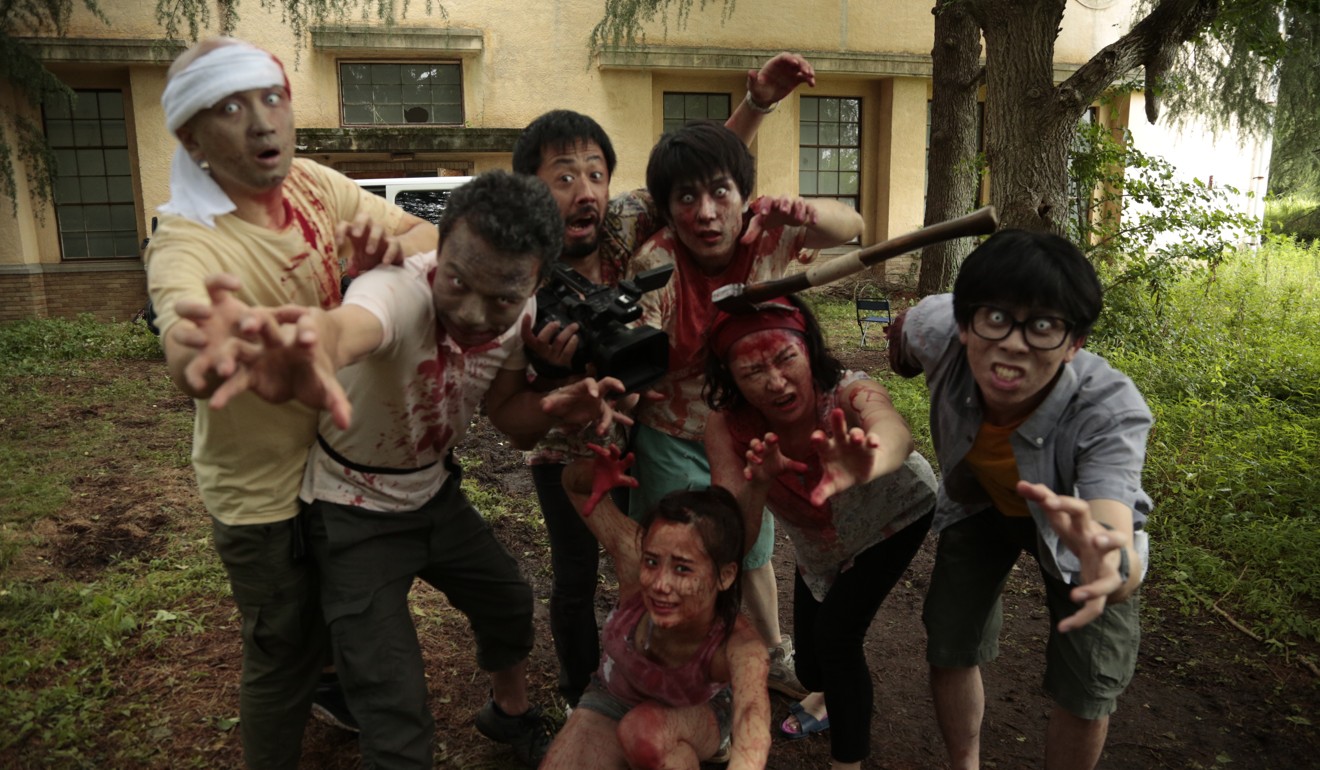 Ueda also skewers the film industry itself, exploring the sacrifices artists make for their art. Higurashi and his crew must deal with studios, prima donnas, no-shows, alcoholics, food poisoning, and his own family members invading his sanctuary of personal expression. What follows is one of the best horror comedies in recent memory, and proof that competent innovation and execution can resurrect anything.
One Cut of the Dead opens on October 25
Want more articles like this? Follow SCMP Film on Facebook