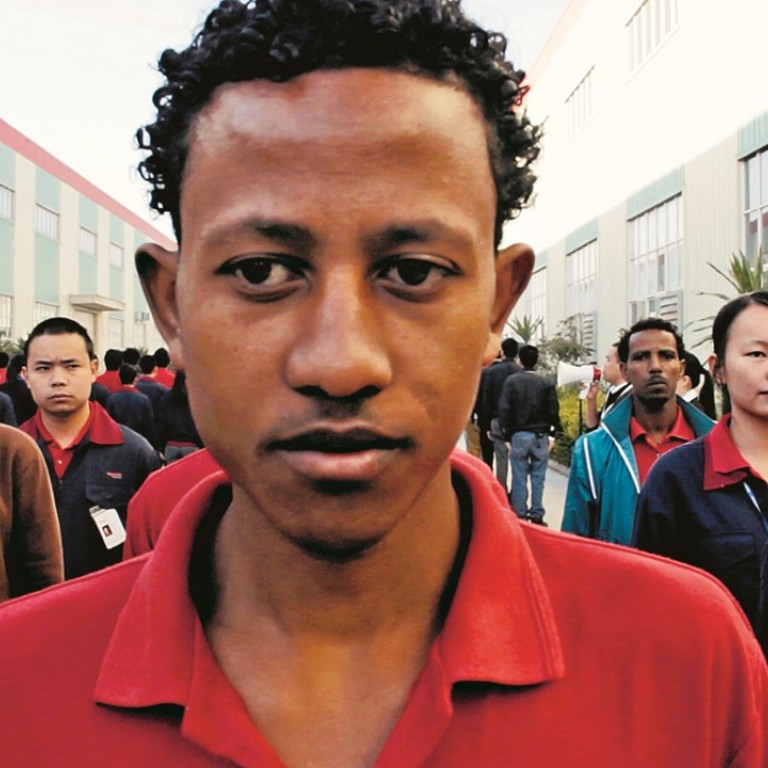 The 'better angels' of China-US relations are focus of Oscar winner's new film
Better Angels follows ordinary Chinese in America, and ordinary Americans in China, as they build bridges between their countries.
It helps reveal a China story that China itself isn't telling, the documentary's maker says
Memo Mata, a former US Marine from Los Fresnos in Texas, coaches children in Shanghai in American football. Li Mianjun from Shandong province, a mathematician and abacus enthusiast, teaches primary school students in South Central Los Angeles how to use the abacus. Glad Chen Lijun was anti-American until he tasted Midwestern hospitality on a visit to friends in Iowa.
The three are among the many ordinary Chinese and Americans who, without setting out to do so, have become "better angels" building bridges between their two countries. All are featured in a new film, Better Angels, by two-time Oscar-winning director Malcolm Clarke.
He hopes the 92-minute documentary presents a more balanced view of China to foreign audiences than they may have gained from news coverage of US presidential candidate and now president Donald Trump's attacks on China.
Its cinematic release on November 2 in some United States markets – it will also have a release later in China – could not be more timely, given the trade war between the two countries and contentious midterm elections in the US next month.
"The Chinese understand more about the US than the Americans understand China, thanks to pop culture, movies, songs, TV shows, journalism. They understand the good and bad of America," the British filmmaker says, adding that the Chinese should take a page out of the US playbook.
"China is not good at telling its story. Pride is not necessarily the best way to get the message across … the longest tunnel, the longest bridge, the tallest building … who cares?" he says.
"We care about heartfelt, emotionally engaging stories about China. There are 1.4 billion people with stories," that could be told through films and documentaries, he adds.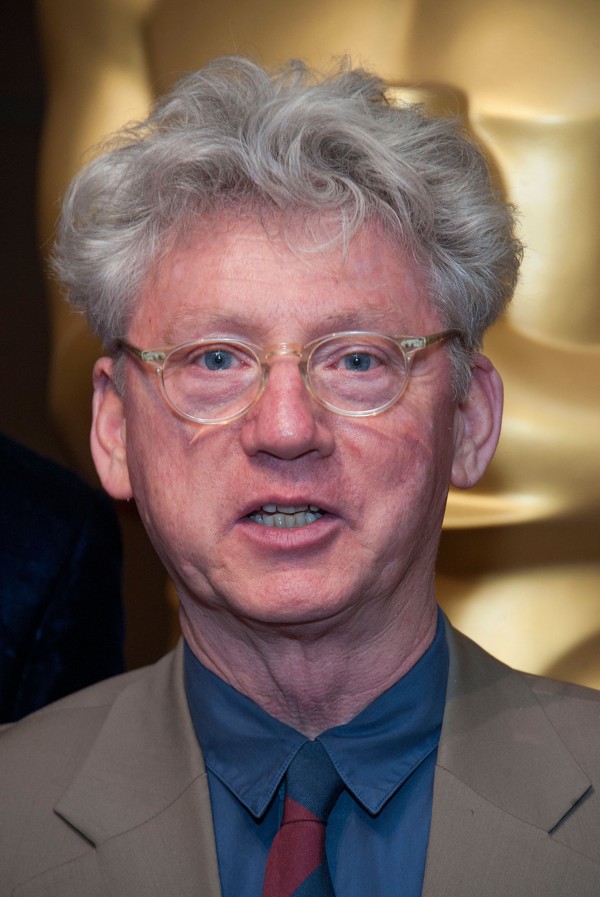 "The contemporary experience of China is the distance they have come in a short period of time. I've met people who tell me they were born in villages and went to Fudan University and now are doctors, lawyers, entrepreneurs. The distance they have travelled is extraordinary. That's what we tell in Better Angels."
Clarke who won Oscars for You Don't Have to Die (1988) and The Lady in Number 6: Music Saved My Life (2013), includes segments from Trump publicly railing against China.
"They have taken our money, our jobs, and we owe them US$1.6 trillion. It's like, how does that happen?" Then-presidential candidate Trump asks in one clip.
In another, he growls: "China has created the greatest theft in the history of the United States."
Better Angels also gives a quick backgrounder on China's rapid ascent to economic powerhouse status, including this staggering fact: from 2011 to 2013, China poured more concrete than the US used in the entire 20th century.
If this causes America to feel insecure, the British director wants Better Angels to show how symbiotic the relationship between the two countries is. There's an "information imbalance", Clarke says, and he hopes the film will address this.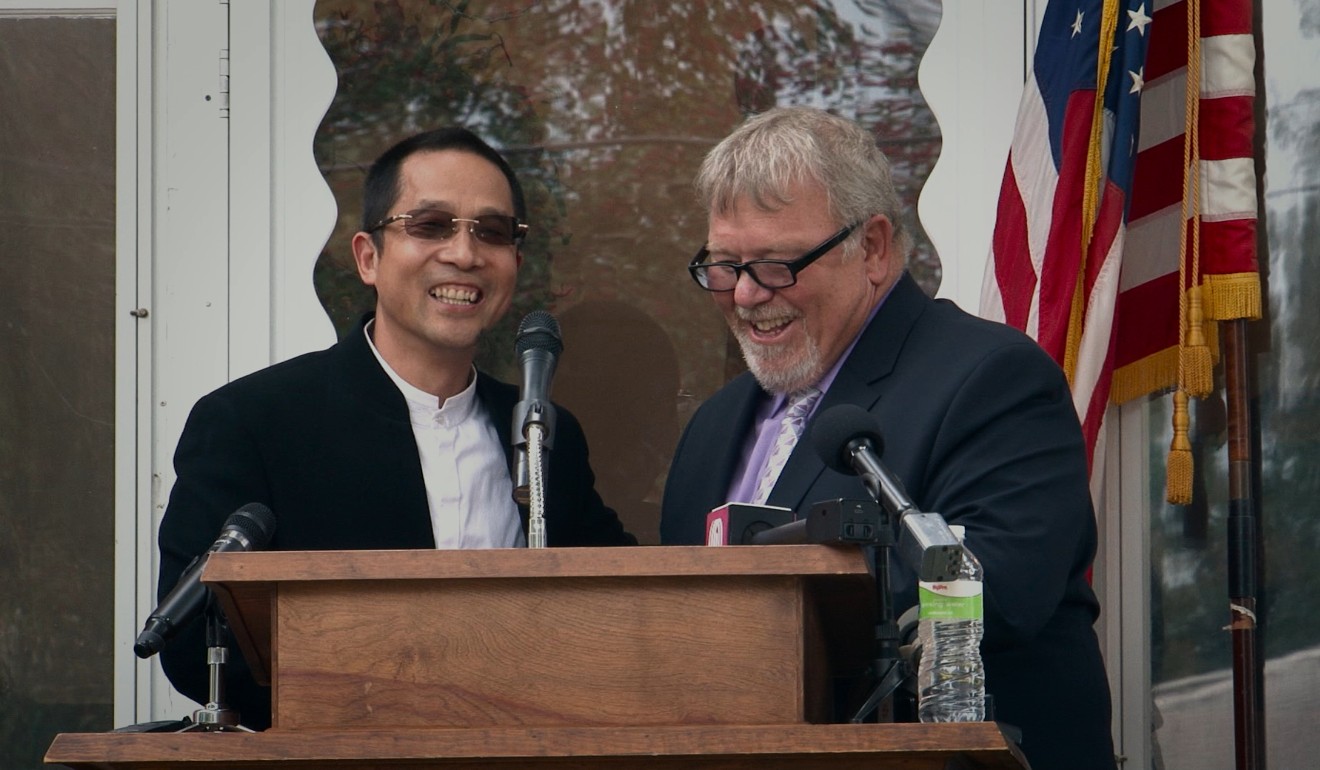 Glad Chen says in the film: "After being in America for just one week, I realised that I was seeing something very different from what I had imagined. When I asked my American friends about their impressions of China, the word they used was 'mysterious'.
"I realised … If I could help Chinese people learn more about America, and Americans learn more about China, it would be a great thing, and very meaningful."
Chen's mission led him to buy the house at 2911 Bonnie Drive in Muscatine, Iowa that has deep meaning for the Chinese. The two-storey home is famous because in 1985 young official Xi Jinping – now China's president – stayed there for several nights when he led a Chinese delegation to Iowa to learn about productivity from the area's farmers.
In Shanghai, Mata, the Texan – a father of two who teaches at an international school – saw that Chinese parents were apprehensive about letting their children learn American football. But the results of his coaching went beyond the playing field.
"Chinese aren't usually interested in team sports," explains Clarke. "They excel in individual achievement. But after these kids played American football, they transferred what they learned about teamwork into the classroom to be more cooperative and … classes saw their grades go up."
Li, the mathematician from Shandong, has created a system of learning called Shenmo and has taught more than 60,000 students around the world how to use this calculating tool.
When the primary school children in Los Angeles find that learning to use an abacus means they are soon able to do large sums in their head without using a calculator, let alone an abacus, viewers can practically see the light bulbs going off in the students' heads.
Li says: "After learning the abacus, kids change; they get interested in maths. They're more sensitive to numbers and they're more focused than other kids."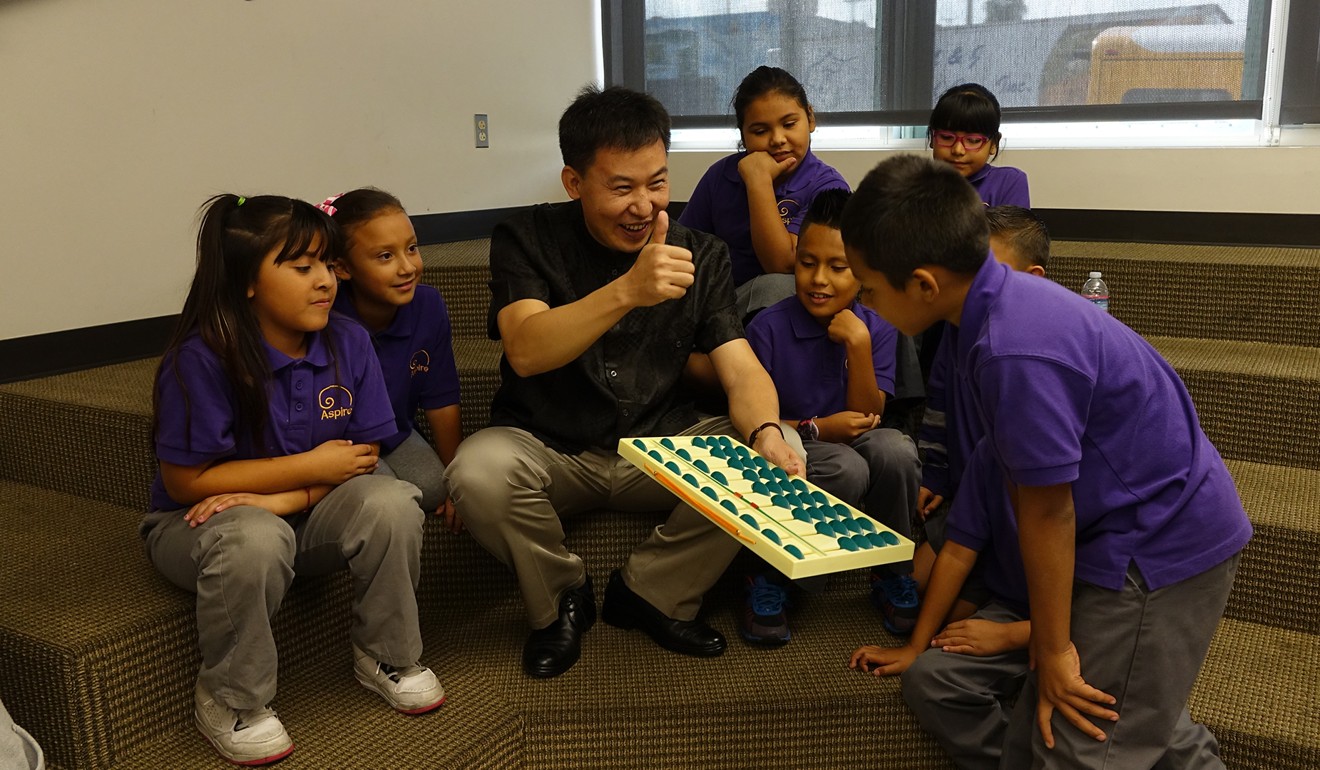 Clarke says that while making the film, he discovered that he, too, had profoundly misunderstood China. "It is a global power and you can't just make a film in China. You have to go abroad to where China is, which is everywhere."
So he secured more funding and took his film crew on a world tour with stop-offs in Africa and the Middle East, among other places, to see what the Chinese were doing abroad.
"We see the price people pay. Many young, newly educated Chinese men and women spend years away from their loved ones," he says, citing the example of Bao Wangli, a young engineer in Ethiopia.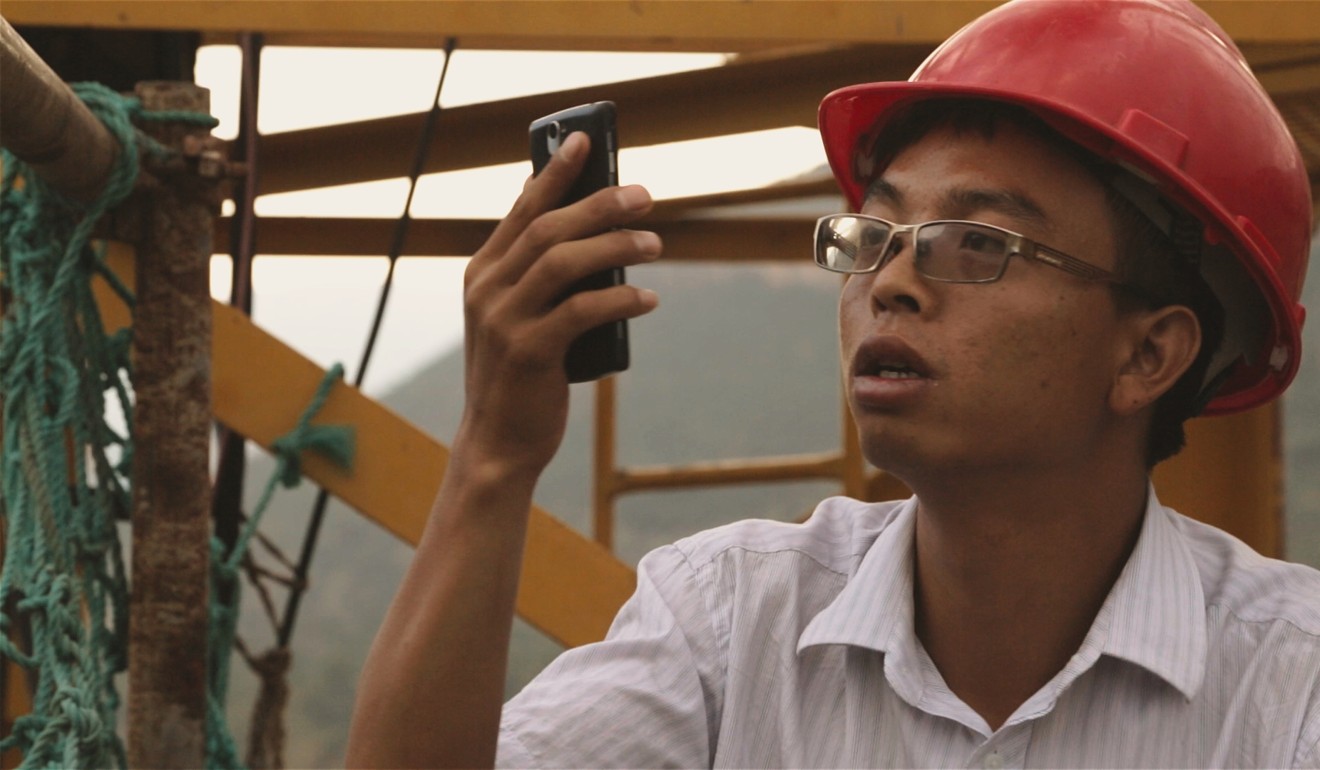 Originally from a small village in Yunnan province, Bao's family worked hard to fund his university education so that he could leave the village. Little did he know it would involve building a bridge at the head of the Blue Nile.
Bao has lived in Ethiopia for three years, but misses his family terribly. The bridge is in a remote area, so it is difficult for him to call his wife. When the phone does get connected, the couple get excited they do not know what to say. Bao also feels guilty and disappointed that he was not able to help his wife during her pregnancy and the birth of their son.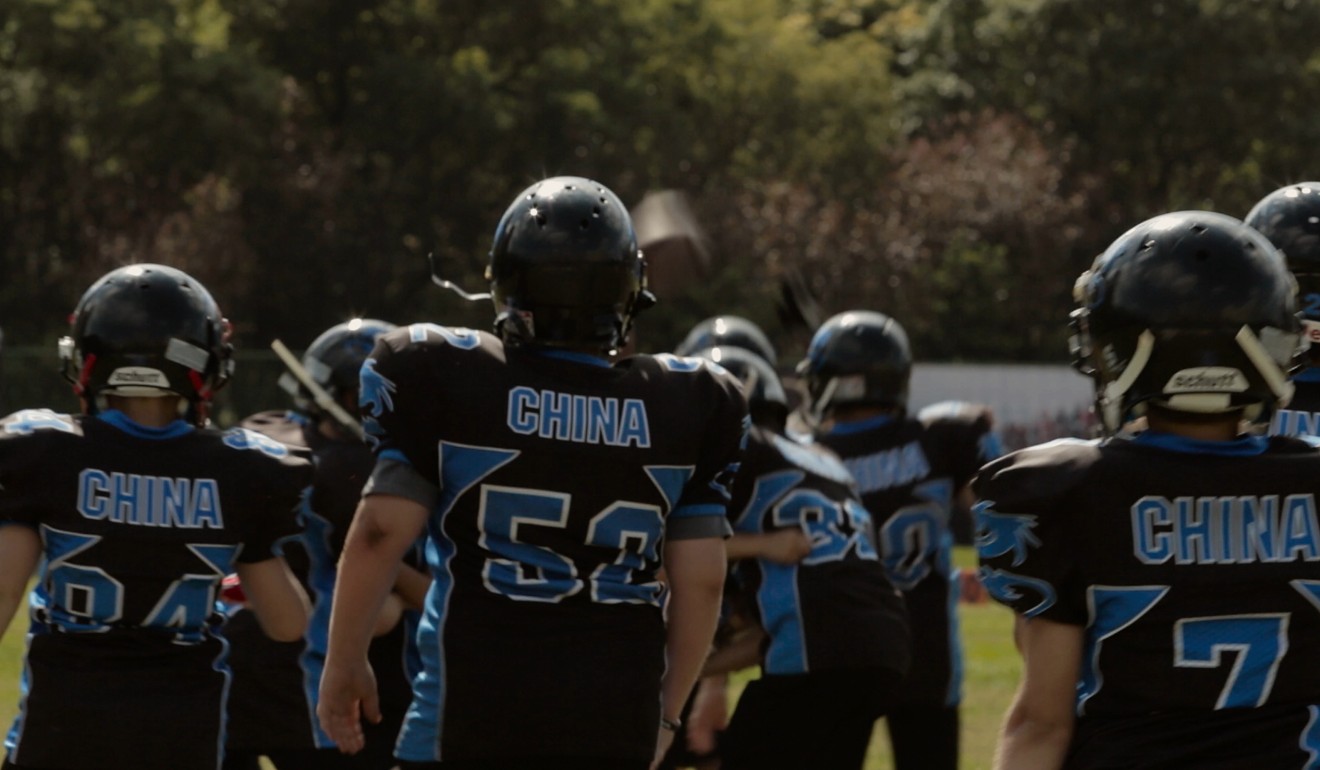 Meanwhile, Chinese-owned Golden Dragon Copper Company set up a factory in Wilcox, Alabama – the fourth-poorest county in the US. The American workers were thrilled to finally have a steady job, and get to know their Chinese supervisors.
"At first you think the Chinese are bossy or rude, but after you joke around with them and realise they have a family too, and that they are not just work, work, work, they actually care about things too, it becomes a different relationship," explains employee Laura Lewis.
She says one Chinese supervisor showed her a picture of his family, and Lewis could not imagine not being with her family.
"I feel sorry for the Chinese because I feel like they're in a prison. At least in prison you get to see your family."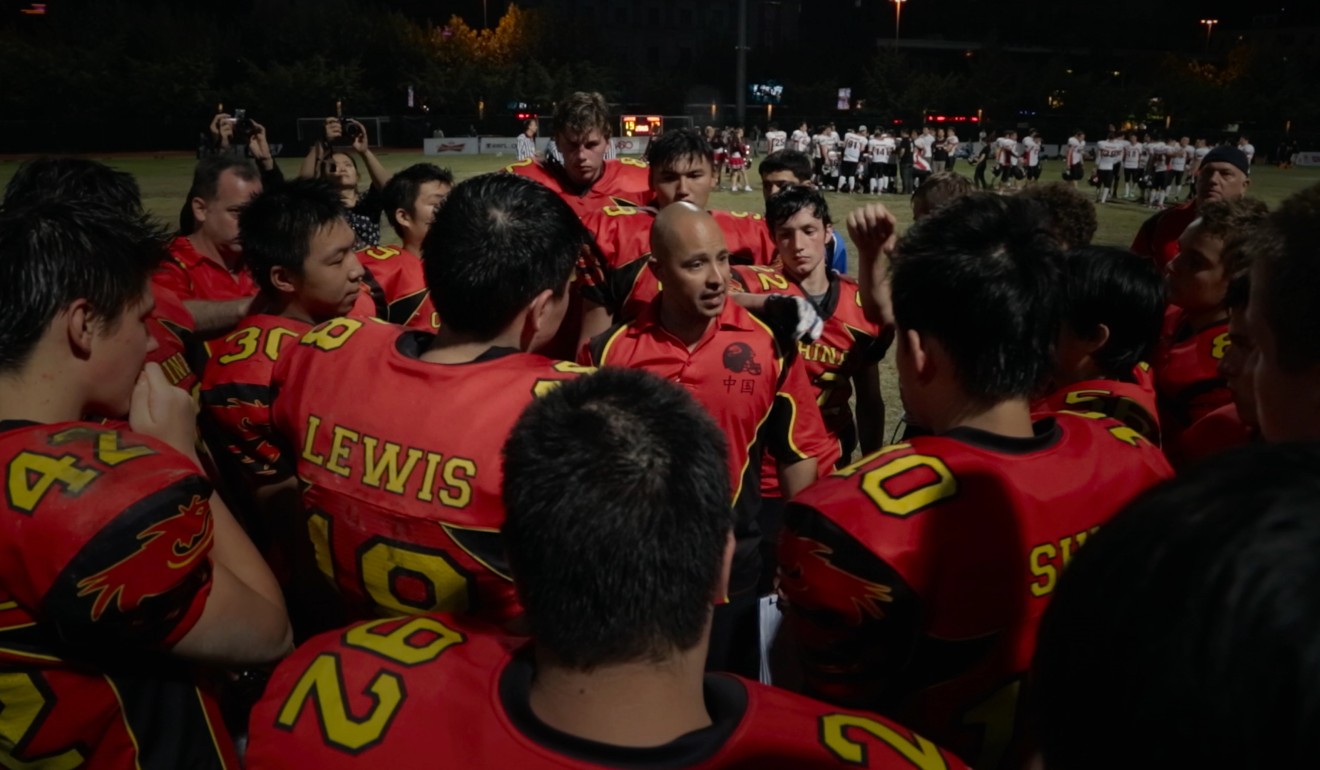 Several top political leaders also appear in the film, including former US secretaries of state Henry Kissinger, James Baker and Madeleine Albright, former Australian prime minister Kevin Rudd, and a former head of the Hong Kong government, Tung Chee-hwa. Another talking head is Ronnie Chan Chi-chung, a businessman and chairman of the Asia Society's Hong Kong Centre.
"Very few people in the West take the time to learn Chinese history and culture, and instead take a very short-term view," says Chan. Some appear to be irrationally bent on portraying China as the enemy, he says, adding: "It is the greatest opportunity lost that mankind has seen in perhaps a century."
Clarke's fascination with China began in 1981 on his first trip there scouting for locations for a film that never got made. He recalls meeting amazing people and having extraordinary experiences that inspired him to make a film about the country – though it took a while to make it happen.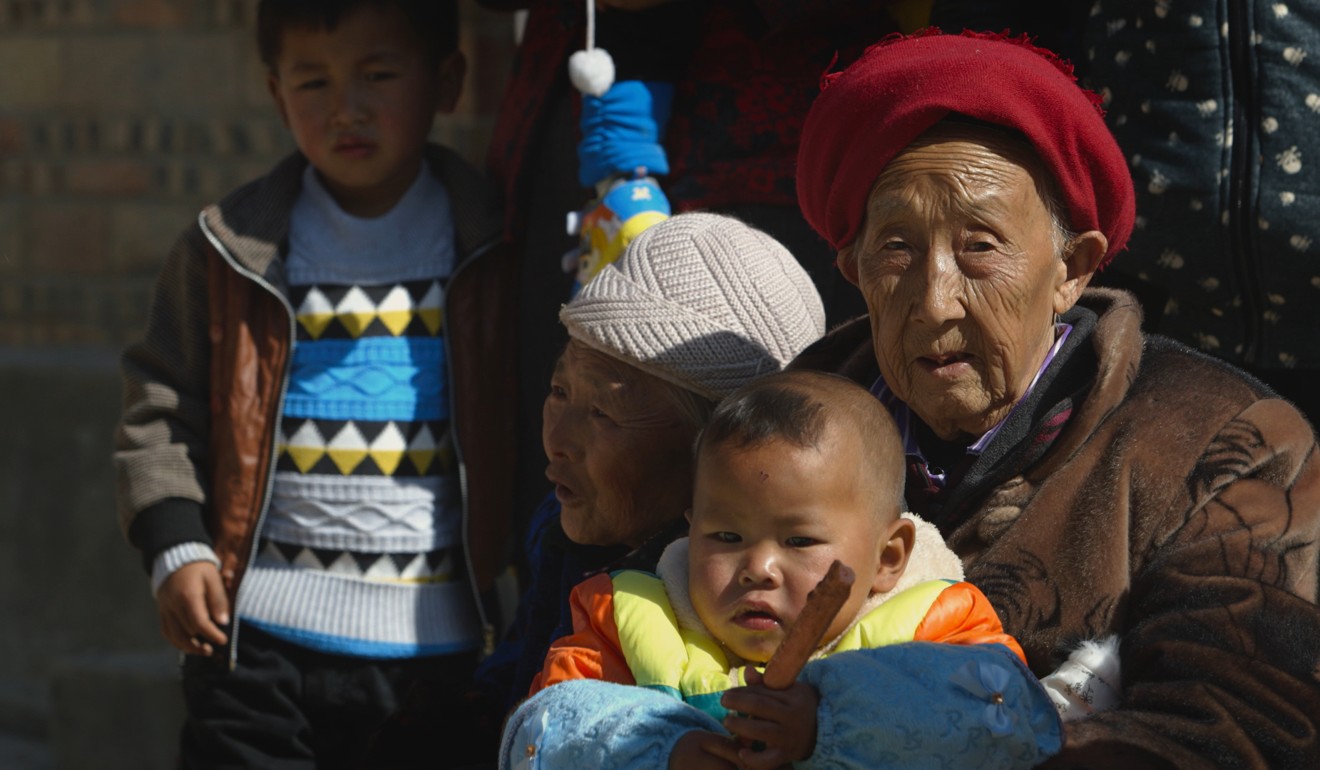 He says the hardest part of filming Better Angels was trying to get the Chinese to be as natural as possible, because they were self-conscious in front of the camera.
"It took longer to get their trust, to feel safe. When they're emotionally safe they are able to share their lives," says the documentary maker.
On November 2, Better Angels will have a limited release in cinemas in New York and Los Angeles, with a wider release in January; in China it will open on 2,000 screens, with the release there tentatively set for December 1.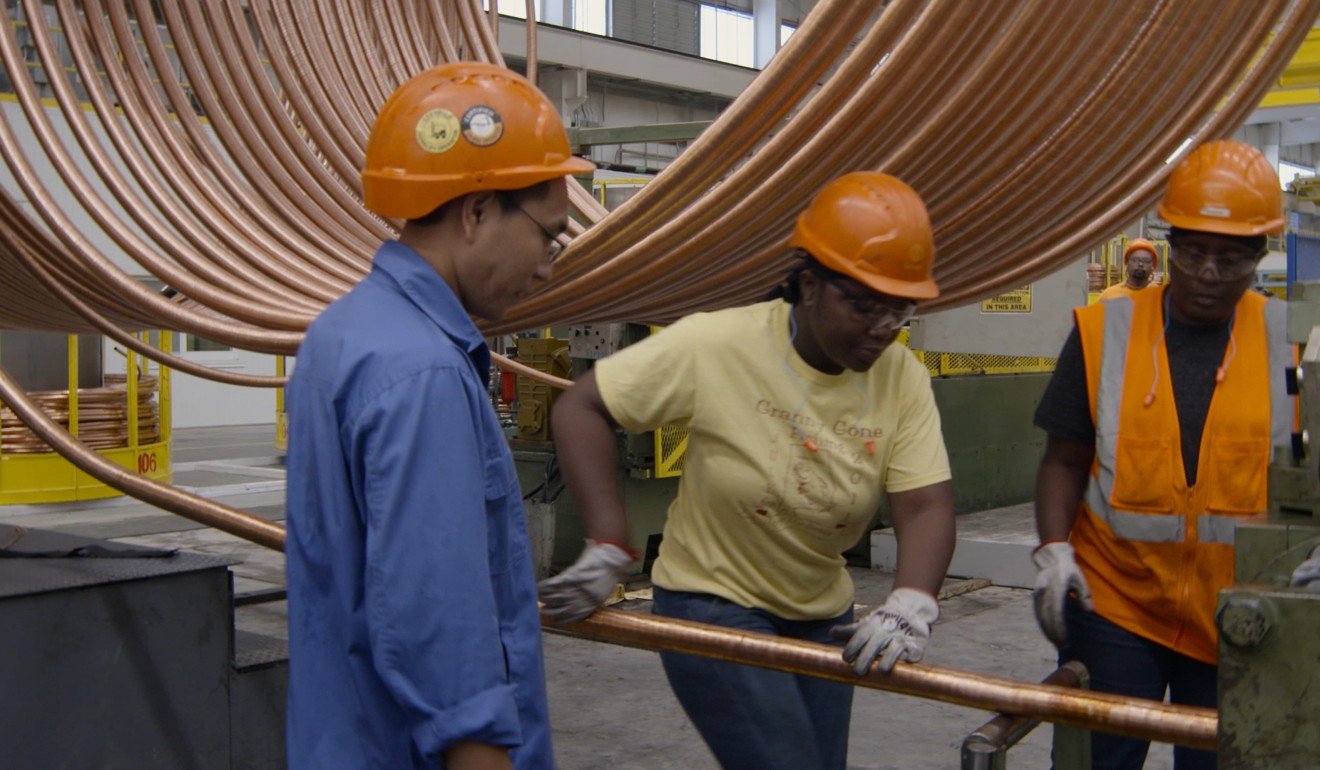 Clarke stresses that it did not have any Chinese government influence and was financed by Canada and the US; only during post-production was Chinese money used for publicity, press materials and film festival entries.
"It's hugely important to have the film play to Chinese and American audiences. It'll bring them together and see the good of each other," he says.
Editor's note: this story was amended to clarify the film will not have a simultaneous release in China and the US, and the November 2 US release will be limited.