Disney
Get more with myNEWS
A personalised news feed of stories that matter to you
Learn more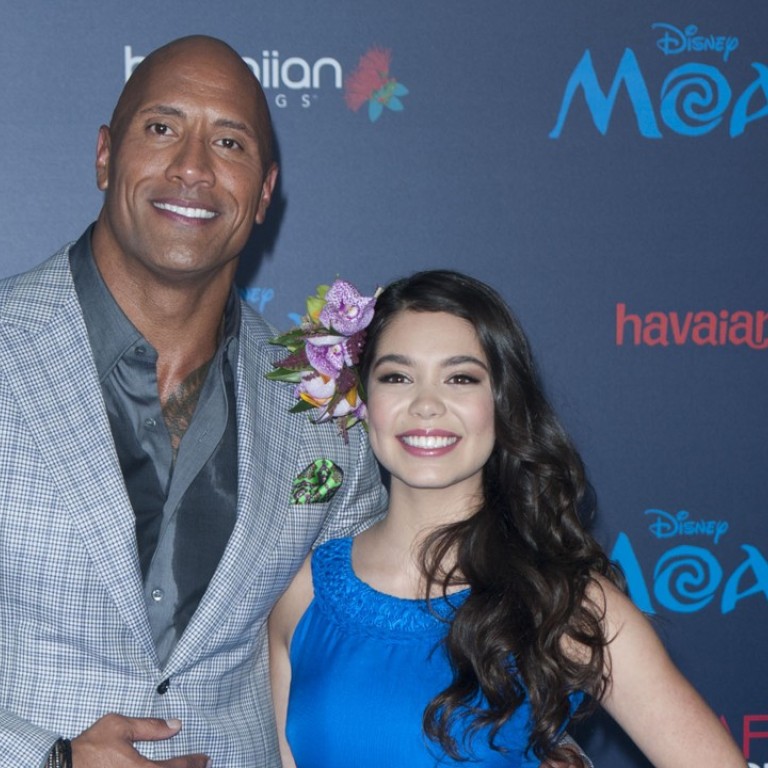 Moana Halloween costumes: actress says it's OK for kids everywhere to dress up as her Disney character
Minority groups say non-Polynesians wearing the costumes is cultural appropriation
Auli'i Cravalho says Moana's bravery and self-discovery should be celebrated no matter who you are
Auli'i Cravalho, the Hawaii-born actress who voices the title character in the hit Disney film Moana , is encouraging fans of all ethnicities to dress as her character for Halloween.
The 17-year-old told People she thinks Moana is a leading lady that represents bravery and self-discovery. Those are traits to be celebrated, no matter who – or how old – you are, she told the magazine.
"I think it's absolutely appropriate," Cravalho said. "It's done in the spirit of love and for Disney and for the little ones who just want to dress up as their favourite heroine, I'm all for it." She added: "Parents can dress up as Moana, too."
Since the movie's 2016 debut, Moana Halloween costumes have been controversial. Minority groups say non-Polynesians dressing up as Moana and Maui, the story's male lead, equals cultural appropriation. Proponents say it's fine to wear costumes of your heroes even if they're a different ethnicity.
Cultural appropriation happens when the dominant culture adopts elements of a minority culture, triggering feelings of disrespect and racism. The issue comes up around Halloween given its (modern day) backbone of dressing up as something or someone else.
In 2016, critics of Disney's Maui costume, which featured a long-sleeve brown shirt and long pants covered in tattoos representing Maui's skin, prompted the entertainment company to pull it from shelves.
It and Moana costumes are currently being sold at retailers such as Disney, Walmart, Amazon, Target and Party City.