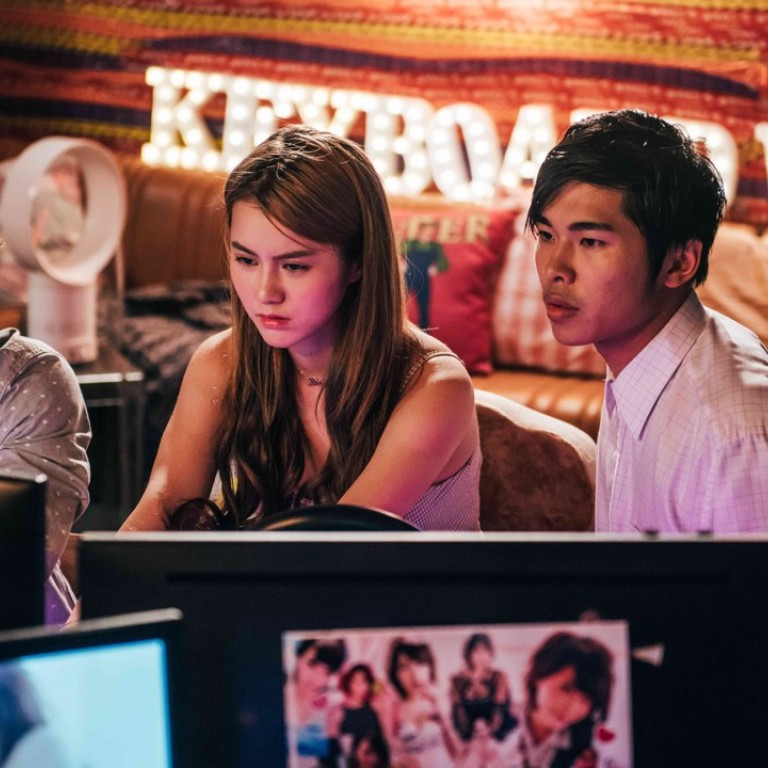 Review

|
Keyboard Warriors film review: internet nerds take spotlight in vigilante crime-fighting comedy
Sit Ho-ching's directing debut is a refreshing, mature comedy well acted by the leads
An armoured car spills cash on the street, leading two tech savvy nerds to investigate the incident
3/5 stars
Having found fame with his serialised novel Men Can't Be Poor via strong support from his fellow Hong Kong Golden Forum users, part-time writer and full-time businessman Sit Ho-ching turns the spotlight back on the hugely popular internet portal that made his name with this entertaining film directing debut.
Yau Hawk-sau ( No. 1 Chung Ying Street ) and Lam Yiu-sing ( House of the Rising Sons ) play Ang Ray and Jay Kwan, a pair of tech-savvy but jobless nerds who chance upon the scene of a security van's cash spill – only for an off-duty police officer, Nancy (Stephy Tang Lai-yan), to step in before they can take home any of the banknotes.
When the police writes the case off as an accident, Ang and Jay, driven by indignation and a renewed sense of righteousness, take it upon themselves to form an investigation team with their anonymous pals on Golden Forum, whose expertise ranges from legal counselling to computer hacking.
Meanwhile, in a parallel storyline that is almost entirely spoiler territory, Nancy struggles to impress her supervisor with her handling of the case, while her materialistic and gambling addict younger sister Mandy (former Miss Hong Kong Grace Chan Hoi-lam) keeps bringing trouble home.
A goofy tale of vigilante crime-fighting which mixes local news headlines with an amusing look at the Golden netizens' virtuous if eccentric behaviour, Keyboard Warriors comes across as a refreshingly mature comedy-drama that balances satire with melodrama, without turning any character into the outright villain.
It is a delight to see Yau and Lam ham it up as a pair of timid and socially awkward young men. Continuing on with her resurgence as an actress since The Empty Hands and Somewhere Beyond the Mist , Tang also impresses in a complicated role that is far removed from the romantic trifle that had plagued much of her earlier screen career.
Keyboard Warriors opens on November 1
Want more articles like this? Follow SCMP Film on Facebook