Netflix
Get more with myNEWS
A personalised news feed of stories that matter to you
Learn more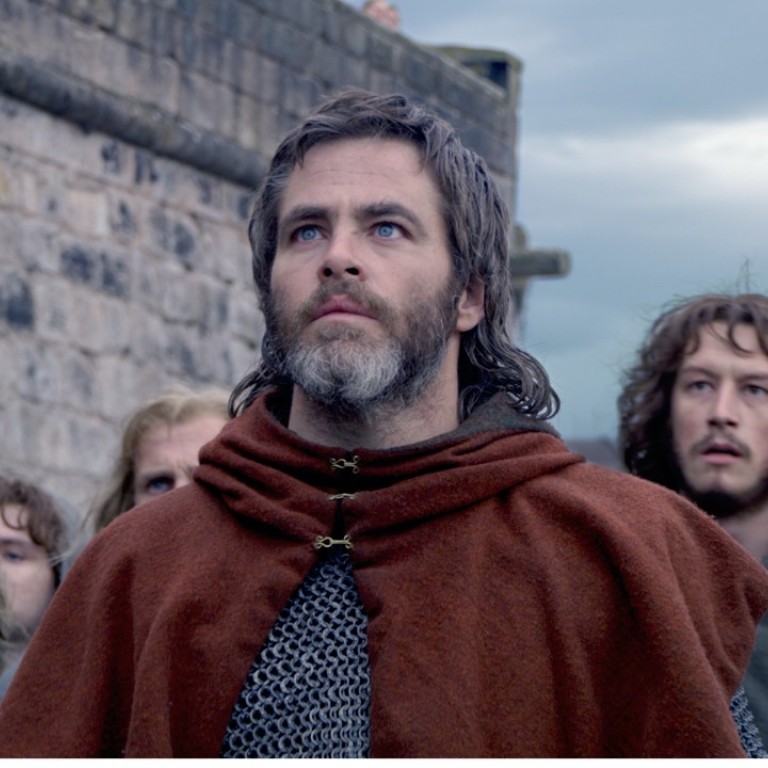 American actor Chris Pine on playing King of Scots Robert the Bruce in Netflix's Outlaw King
The king was in power between 1306 and 1329 and one of Scotland's most famous sons
Pine embraced the physically gruelling job of telling the King of Scots' story
Some 30 minutes outside Glasgow stands Mugdock Country Park, a beautiful rural space known for its tranquillity – usually. Today, on a cold December afternoon, it's playing host to the set of Outlaw King, the new film from Scottish director David Mackenzie, which tells the story of one of Scotland's most famous sons, 14th century warrior king Robert the Bruce.
"It's a great story of somebody who went right down to the bottom and pulled himself back up," says Mackenzie, sporting an unkempt thick beard that Robert himself might be proud of.
So the legend goes, Robert hid in a cave for months at his lowest ebb but took inspiration from watching a spider spinning its web, the creature never giving up even after it repeatedly fell.
While Outlaw King only indirectly references the spider story, it shows how Robert took a rag-tag bunch of men and repelled the English troops of Edward I and his son Edward II, Prince of Wales. Climaxing at the infamous Battle of Loudoun Hill, it's this scene that's occupying Mackenzie today, as he marshals hundreds of extras, dressed in chain mail and carrying (fake) broadswords.
"It's an incredibly physical job," says the director, sheltering behind the camera from the icy wind. "Everything they're doing – the horses, the armour and swords. Everywhere you go it's physical. I wanted the film to feel really elemental and physical. Epic realism is the target. We're trying our hardest to make the medieval world come to life."
Tasked with bringing Robert to the screen is American actor Chris Pine, who previously worked with Mackenzie on the 2016 indie hit Hell or High Water. "He's a big movie star now, and to get a film of this scale off the ground, he just felt like a really good choice," says Mackenzie, who has collaborated with streaming giant Netflix to bankroll the project.
Famed for playing Captain James T. Kirk in the recent Star Trekfilms, Pine was immediately intrigued at the idea of playing the man who was King of Scots between 1306 and 1329.
"I knew this would be a hero epic," Pine says. "But knowing David, with his particular skew on storytelling, I felt we could make something that both appealed commercially and would have its own unique flavour."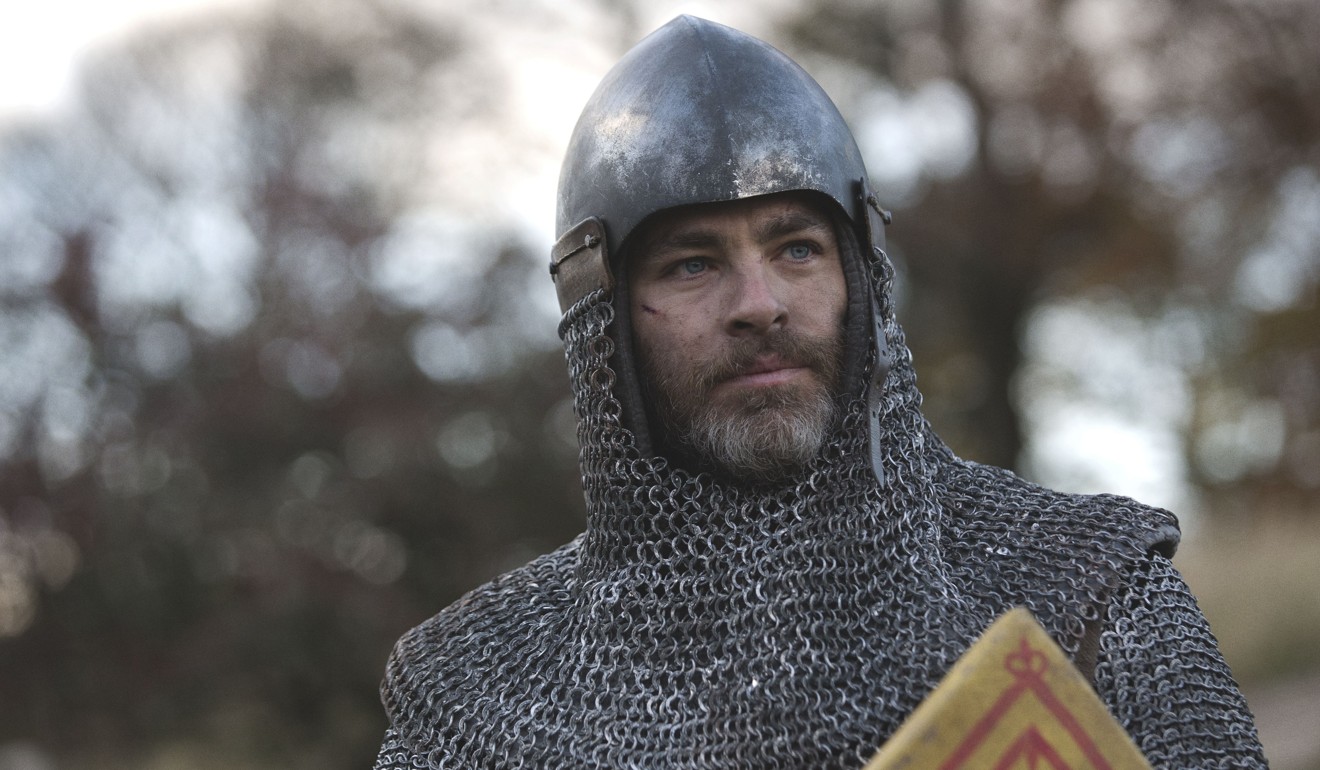 With his armour caked in mud, Pine has quite literally been through the wars on the shoot – whether running up mountainsides in real chain mail or emerging naked from a freezing cold lake. But his real test was trying to get under the skin of Robert. "I did the work I felt I had to do to know the man as much as I could, given the fact he lived nearly 800 years ago. And the rest … you leave it up to God!"
As much as it's been a endurance test physically for the cast – they have a physiotherapist on set to help with muscle injuries – the work has also been a learning experience.
Dialect coach Barbara Berkery was on hand to help. "She collected a lot of 13th and 14th century Scottish poetry for us to get into," says Aaron Taylor-Johnson, who plays Robert's ally James Douglas. "That was extremely helpful."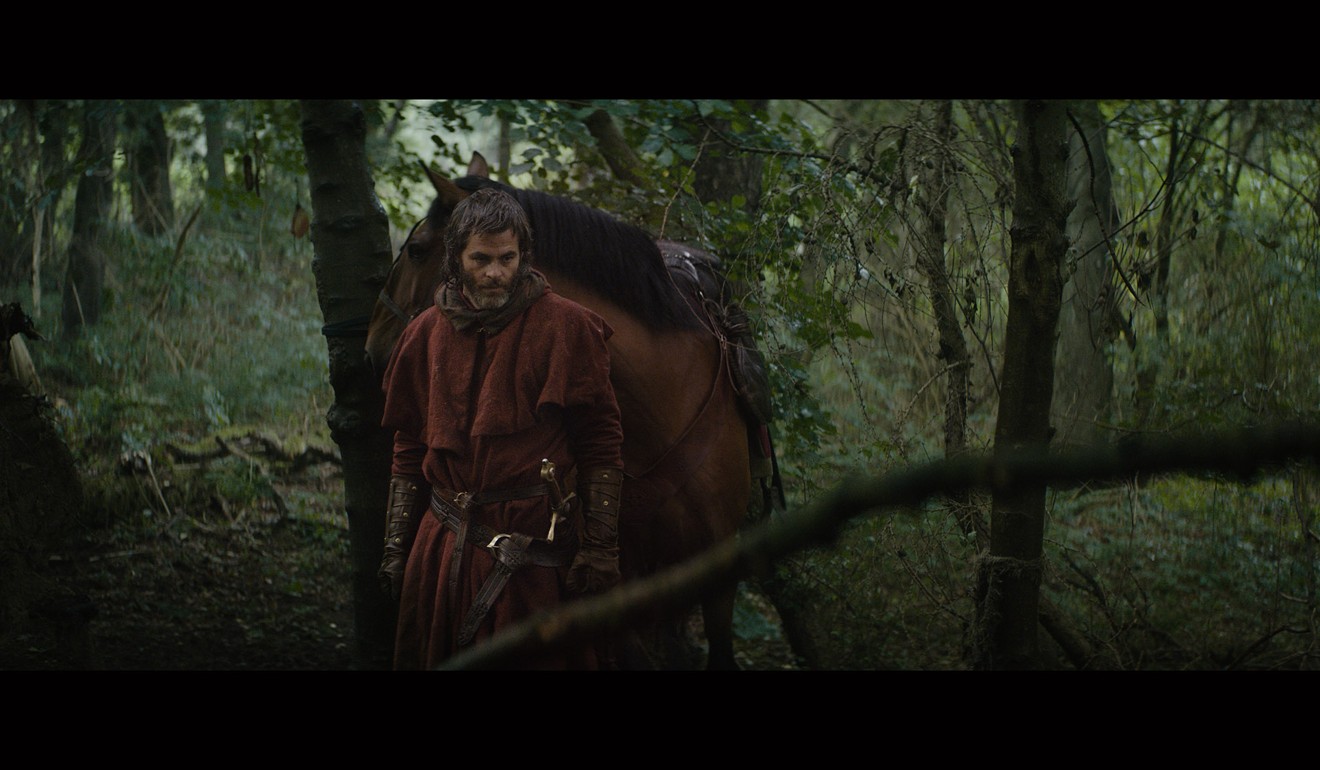 Taylor-Johnson, the English actor best known for Kick-Ass, makes a vivid impression as Douglas, seeking revenge on Edward I, who stole his father's land. "He starts with absolutely nothing and, by the end, he's made a name for himself. In history he was about 10 years younger than Robert the Bruce and the other lads, and he quite quickly moved up the chain to the position of a General," he says.
When it came to embodyingDouglas, the actor says that "getting into that patriotism that the Scots have" was fundamental for exploring the themes of freedom, loyalty and independence. Needless to say, the very fact that the Scottish people went to the polls in 2014 to vote on whether Scotland should be an independent country shows just how these issues still resonate.
Outlaw King looks to banish memories of Braveheart, Mel Gibson's Oscar-winning 1995 film, in which he played William Wallace, a predecessor to Robert the Bruce. Wallace fought against the English during the First War of Scottish Independence, although Gibson's film was criticised for its historical inaccuracies.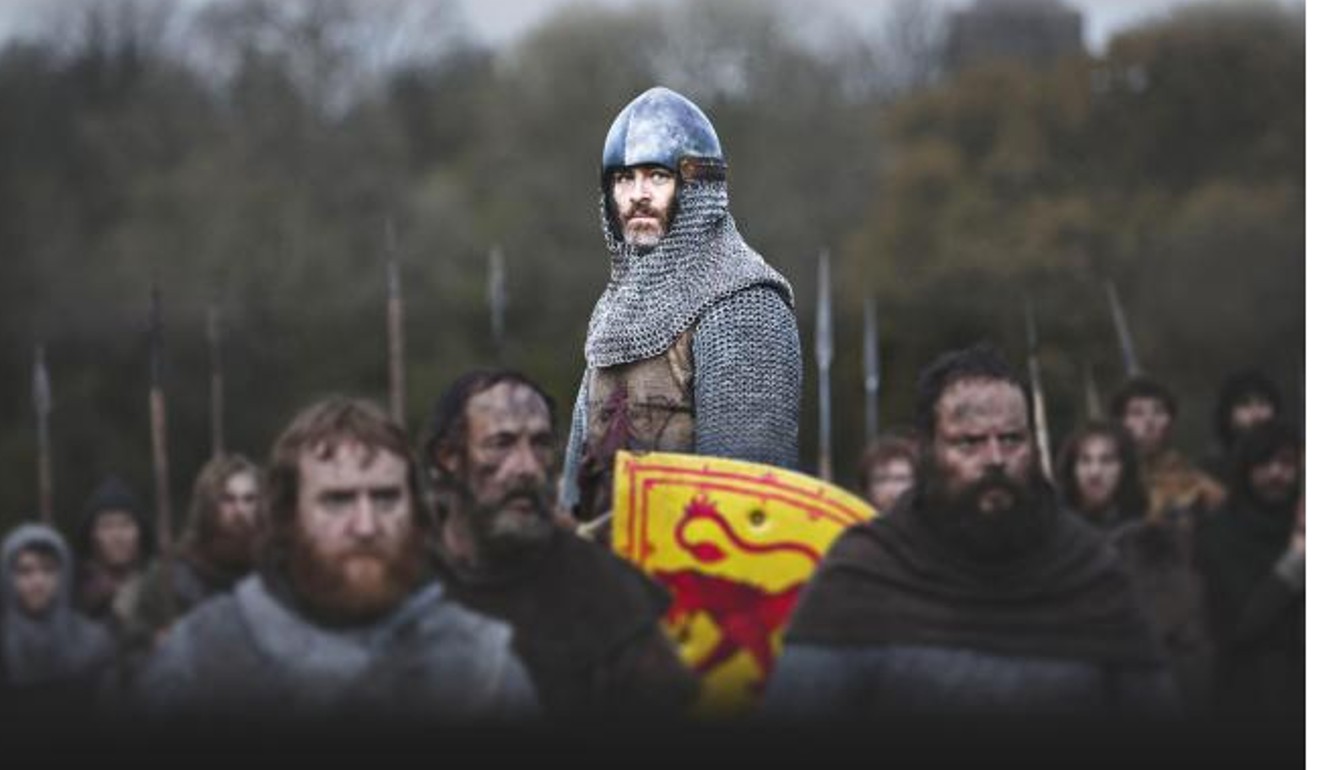 Does Mackenzie think his film will change perceptions? "Hopefully!" he grins.
As for Pine, he is all too aware of the pressure on his shoulders, playing a national icon like Robert the Bruce.
"Robert holds a special place in Scottish history and people's minds, especially given the current climate with the independence movement," he says. "But I do feel a responsibility, one that I will never be able to live up to, just because it's simply impossible."
Perhaps he's being modest: it's a task he's more than equipped for.
Outlaw King is available on Netflix from November 9
This article appeared in the South China Morning Post print edition as: Bloody medieval epic looks to put Braveheart myths to the sword