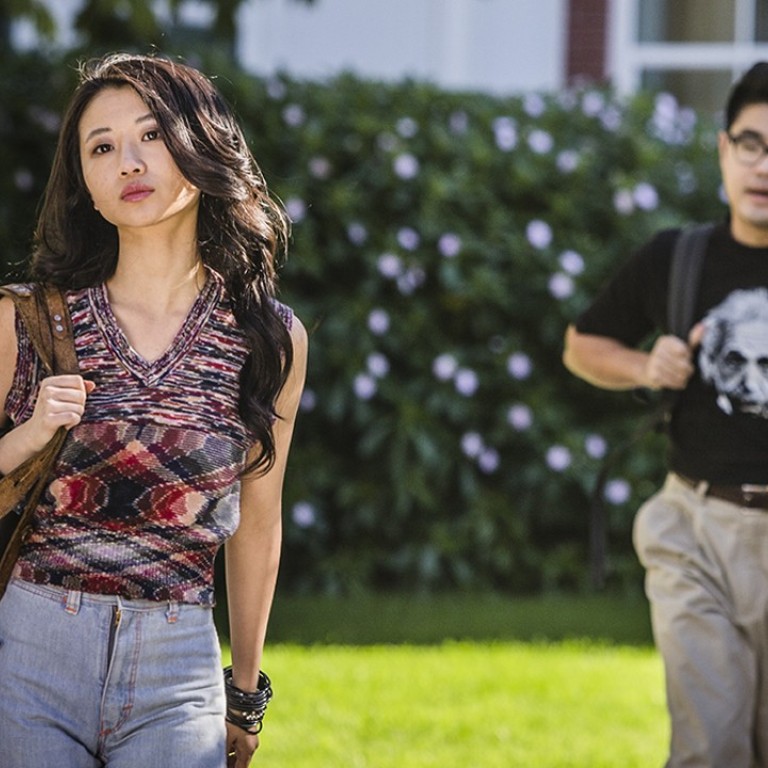 A crazy poor Asian story of sex, drugs and cage dancing in Angie Wang's MDMA, a film based on her life
Chinese-American writer-director chronicles her own youth as an ecstasy dealer
Parts of the story are fictional but the rest is based on her life
In the opening scene of MDMA, Angie Wang's semi-autobiographical film about her gritty 1980s youth, we find Wang in a cage. Dressed in a tiny, tight and tacky outfit, she's writhing on a platform for throngs of gaping men below, as a failed college student turned exotic dancer trying to make ends meet and reality disappear. The swigs of tequila and lines of cocaine help – momentarily.
But while the cage in the scene may be real, it is also metaphor for the young Wang's plight in life. Born into a chaotic Chinese-American family, with an absentee mother and a loving but hard-drinking restaurant-cook father, Wang was left alone most nights, raising herself on takeaways and 1970s television.
By 17, her innate intelligence and excellent test scores have landed her a place at a prestigious university. But once there, she finds her family can't pay the tuition. So what would a remarkably smart but troubled girl do?
In Wang's case she gets a science department assistant's job at her college's lab and figures out how to make   MDMA, also known as the hip new party drug ecstasy. Soon the first-year student becomes the largest manufacturer of the yet-to-be prohibited substance on the entire US west coast.
Her debut film, starring Annie Q as Wang, is a sometimes harrowing, drug-fuelled journey made lighter and more palatable by some impressive period touches – a soundtrack of hits by Frankie Goes to Hollywood, Adam Ant and Kajagoogoo, and throwback wardrobes that would make Madonna and The Official Preppy Handbook crowd scream with recognition.
It's a journey that is at times funny, sad, cool and dark – a warped Cinderella story that involves a Chinese-American from the 'hood who uses her brains to climb the social and economic ladder of an elite college, and away from a childhood of abuse and neglect.
Though the film is heavily based on Wang's life – "The flashbacks to when I was a kid are basically dead lifts from my childhood" – she fictionalised pivotal moments.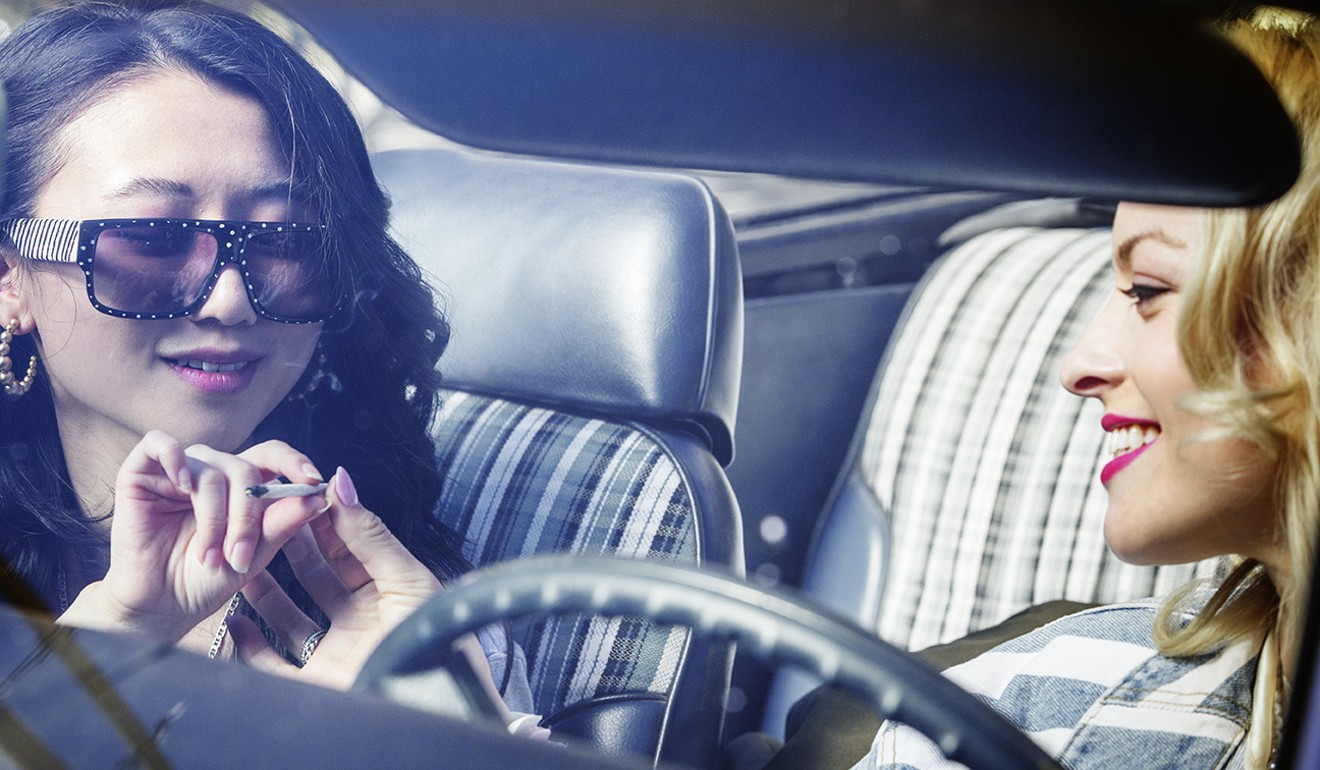 "It was more fun to have some licence," she says. "The movie captured about 30 years of experience condensed into one year on the screen."
And while many characters are composites, some really did suffer the tragic ends portrayed in the film.
"There were a lot of people whose lives I felt guilty about hurting," says the filmmaker.
Wang wrote the first draft of the screenplay in 10 days, corralled top producing talent (including British film producer Cassian Elwes – whose credits include Blue Valentine, Dallas Buyers Club and Mudbound – and Silicon Valley investor Lawrence Braitman, who was Wang's boyfriend for several years), and worked with notable actors, among them New York stage and television actress Annie Q, Francesca Eastwood (one of Clint's daughters) and The Bold and the Beautiful soap star Pierson Fodé.
Pulled together on a modest budget of US$1 million, MDMA has generated a lot of buzz.
The New York Times' Style section featured Wang in a two-page profile; interviews on National Public Radio and Nylon soon followed.
Variety wrote of MDMA: "a compelling character study of a young woman who confesses that her only childhood companion was the TV … Sex, drugs, and the last legal days of ecstasy give a jolt to Angie Wang's uneven thriller about her time as a coed pill dealer."
The Hollywood Reporter opined: "Wang's eye for social realities, brought to life by her cast, gives her film its edge."
In this new era of glossy Chinese-American stories across the big screen, MDMA tells the dark side of the US' so-called model minority.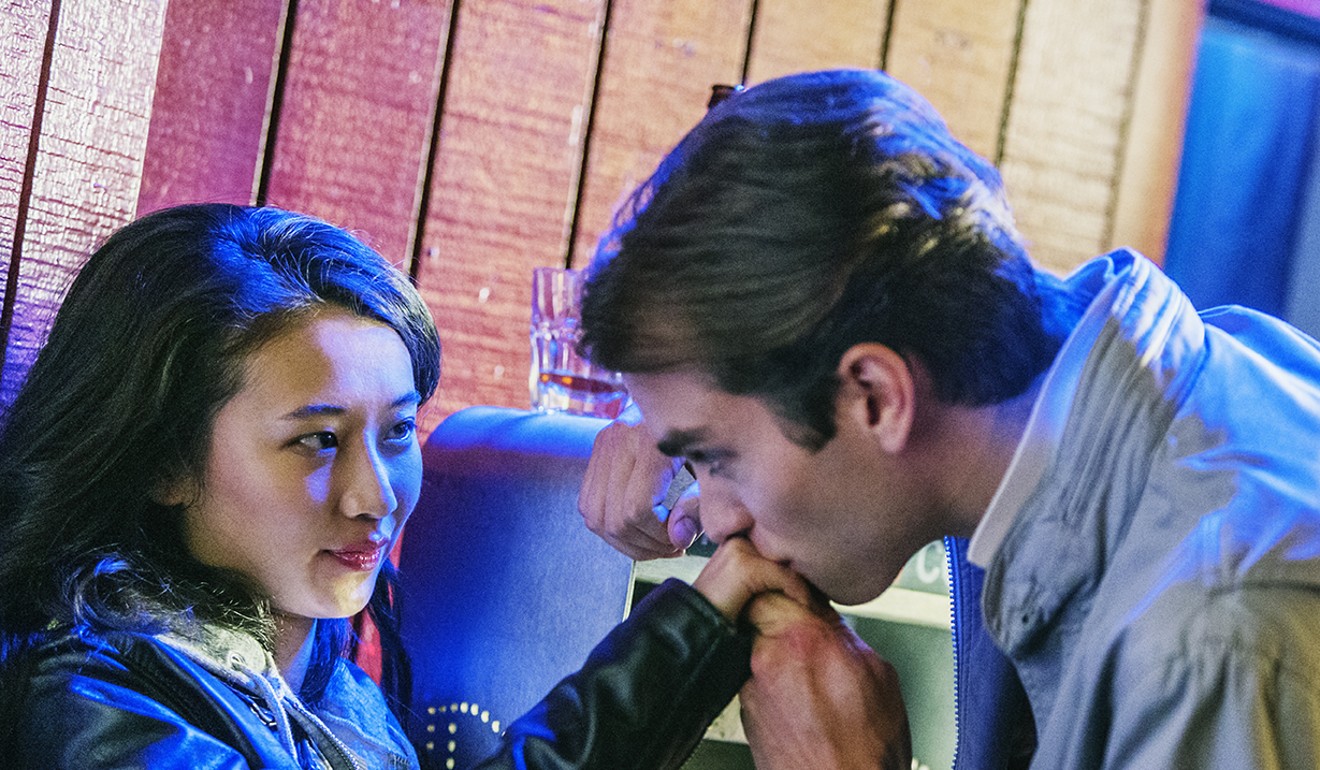 "I was a crazy broke Asian," says Wang, flashing a lopsided grin. "I think it's fantastic that a film like Crazy Rich Asians is out there. I'm thrilled that we get to see depictions of … some maid who does nails. But I wanted to tell a story that was grittier.
"In MDMA, we don't have to justify that Angie is Asian. She is just a person who is caught up in doing sh**ty things, and she's striving to find the light. It's vitally important right now to show all kinds of humanity on the screen."
Wang's 1980s alter ego certainly offers a slice of humanity not often portrayed: the Asian-American who might have a phenomenal science brain, but who is also an extreme partygoer and an unapologetic drug dealer to boot.
"'Angie' did a lot of sh**ty and shaky things,'" the filmmaker says of her former self. "I used to hate and loathe her. I use to lie about who she was."
But looking back after more than 30 years, Wang, now 53, has made peace with her former self. "I have empathy for her now. She came from a broken background and had a shaky moral compass. She is a person who wants to find her north. She's striving to do right in the world."
Writing the script helped because she had been in therapy for years, she explains, at an artisan pizza bar in a hip part of north East Los Angeles.
Wang's face is a series of striking angles and slants – a Chinese Modigliani. And yet, dressed in a bright blue boob tube and black trousers, it's clear that Wang hasn't left the 1980s clubs that far behind. She's kept her edge.
"In therapy, I could recite the things I'd done and the things that had happened to me, but I didn't allow myself to feel very often. That was for the sake of my survival. I needed to block that out. But I knew I had to face my demons on an emotional level."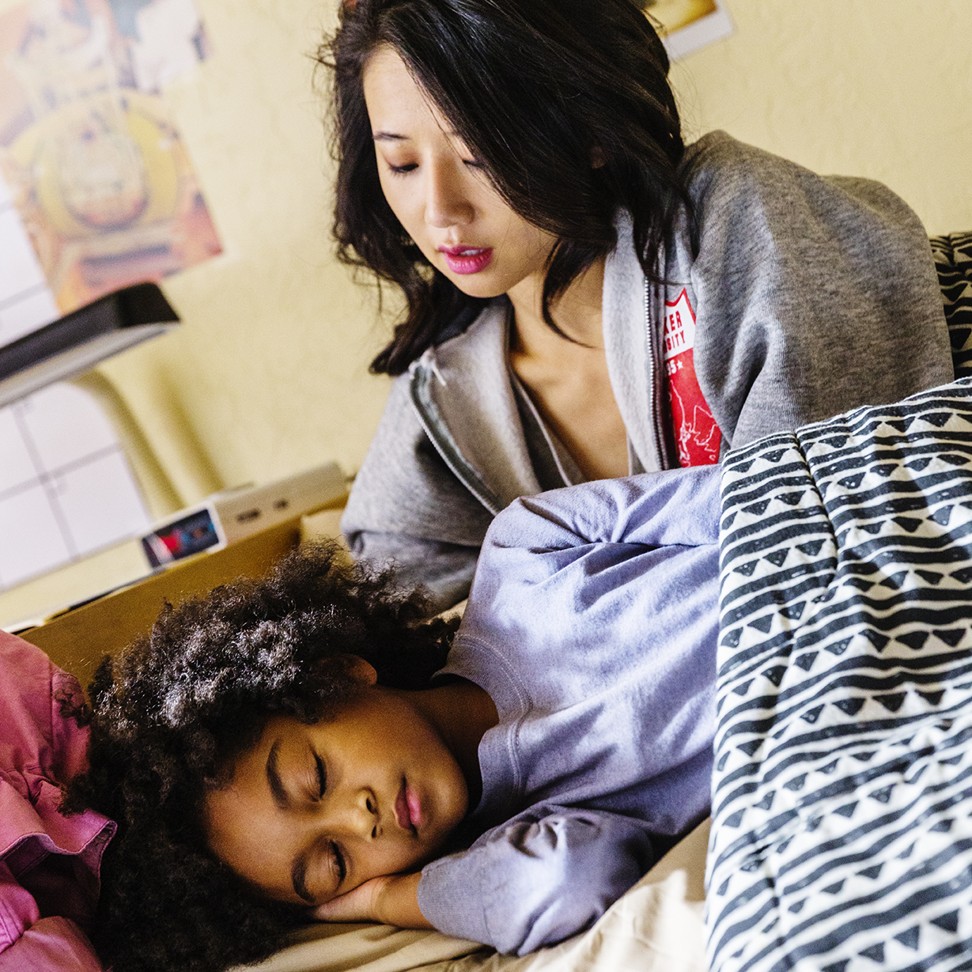 At that point, Wang had found financial success in Silicon Valley tech sales and recruitment, left the corporate world, and tried to be a role model to her daughter Jade, now 19.
"Let's just say, I made a terrible PTA mother; I was crazy bored." She then founded a non-profit, Grow (Global Resiliency Outreach Work), which offers innovative programmes for at-risk youth in the San Francisco Bay Area. Working with abused and neglected children made Wang realise she was facing down certain mental and emotional blocks.
"I would walk into a room with the kids and try to get them to talk openly about their lives. But they were like, 'I'm not gonna tell you my s***. Who are you anyway?' Yet, if I was honest about my own story, then it emboldened them to talk about theirs."
That's when Wang knew she had to mine her own sordid history. "I wanted to create a talking piece, and put these conversations out there. When I was growing up, my mother left us, and my father always said, 'Don't tell anyone,'" Wang recalls. "I had to pretend things were okay."
"It locks you up in a prison," she said. "There's so much shame. These situations fester. So I thought that maybe with other kids, maybe those who are growing up with this kind of trauma, it would be really powerful to see this up on screen, to see that other people have lived it."
Stlll, Wang's trajectory begs the question: how did she go from self-titled film world "nobody" to an independent auteur filmmaker to watch? It started with one screenwriting class at Stanford University's extension programme.
"I stopped going to classes," she says. "I just thought, why are we talking about writing a script? We could be writing it instead."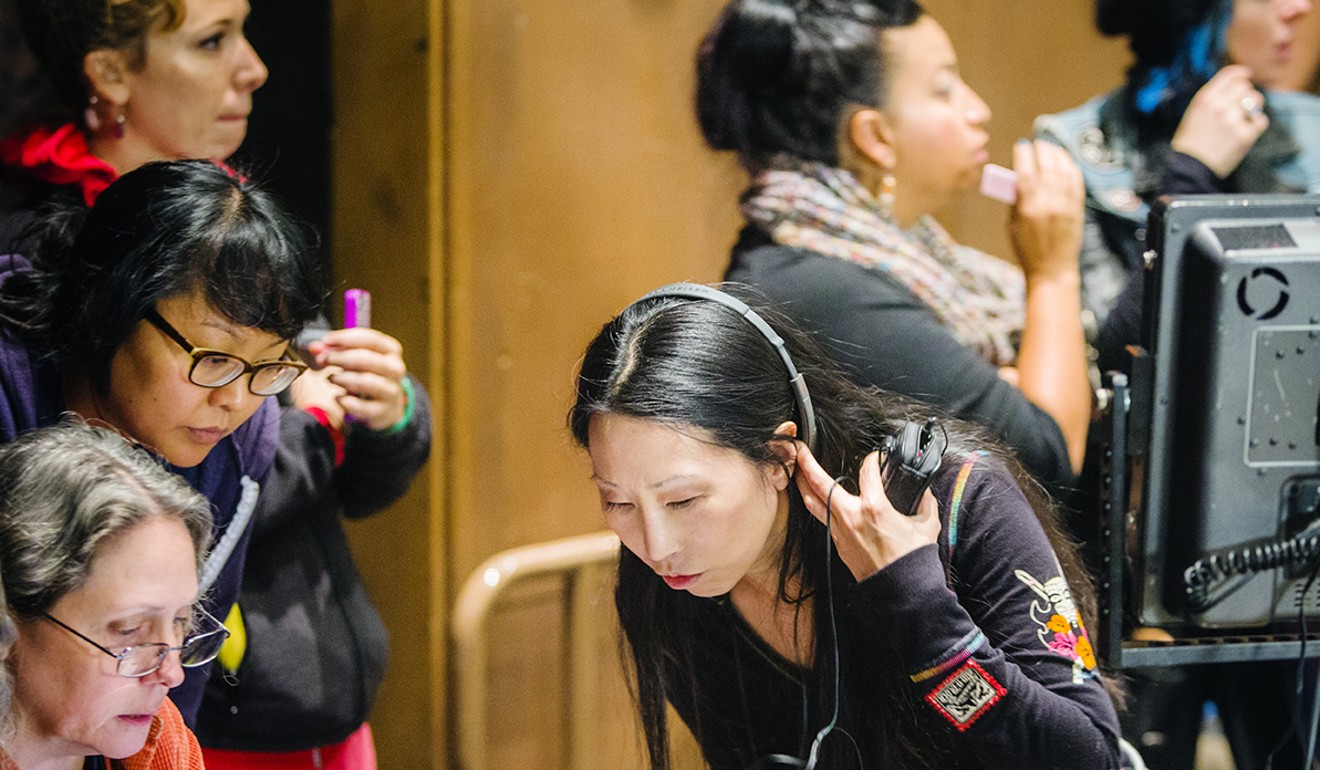 After getting a solid draft down, she looked around for a top-notch director and then decided to direct it herself.

"You have to kick in the door," Wang explains. "Don't sit around waiting for permission."
Wang shot and completed MDMA in 2014. It took four years to get it to screens in San Francisco and Los Angeles.
However, premieres in September sold out. Wang is now in discussion with distributors to bring MDMA to Asia.
As it turns out, the timing couldn't be better. With films such as Crazy Rich Asians and To All the Boys I've Loved Before now offering certain perspectives on Asian-American lives, MDMA puts forth a totally different spin.
"In MDMA, here was a kid who did not fit in the model minority image," Wang says. "I felt the expectation to be smart and I was smart. But everyone around me kept asking, 'Why aren't you doing better?' I see now it was because of all the trauma of my childhood and the transmission of trauma of my parents' lives to me … I didn't fit the model. I was always an outlier.
"When you don't fit the stereotype, you start to believe you aren't 'as good as', or you're not worthy. Asians are lots of things, not just what the model minority image dictates. We can still be viable, and not look like what other people dictate."