Netflix
Get more with myNEWS
A personalised news feed of stories that matter to you
Learn more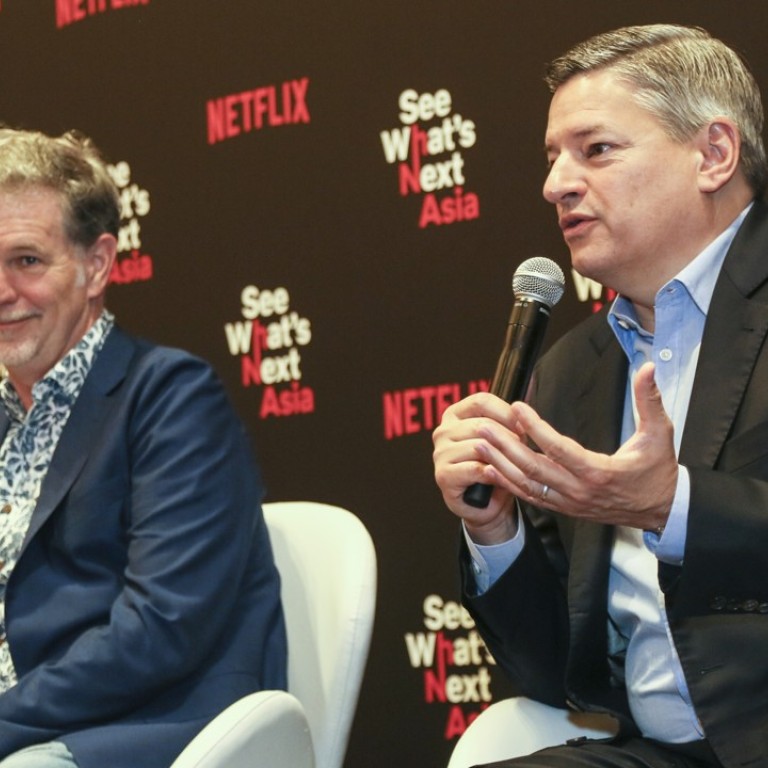 Stories from Asia told by Asians: Netflix pledge to region where its fastest growth is
Streaming giant investing in original productions from continent, boosting subtitling and dubbing, and adapting delivery to needs of different markets
Lavish Singapore roadshow was evidence of its ambitions for a region where video-on-demand spending is forecast to double in five years
Every year, American TV networks would host large media road shows to promote their new autumn line-up, bringing in stars for interviews and sneak previews. This month Netflix presented its own
promotional extravaganza
in Singapore, its first in Asia.
There is a good reason for that. As the streaming service moves beyond licensing content to producing its own high-quality films and series, it is setting its sights on world domination, starting with upending Asia's broadcasting sector.
The two-day Singapore event signalled the start of an aggressive regional push. Top executives including Netflix chief executive Reed Hastings and chief content officer Ted Sarandos arrived to tout its blockbuster series and original films, including a slew of new Asian productions.
"Our core belief is that great stories can come from anywhere," Sarandos says. "On Netflix, those stories are also coming from Asia by Asian storytellers. We're liberating access to entertainment by removing the barriers of fixed television schedules and language. Asia, as a unique piece of this storytelling phenomenon, is what makes it our most important and fastest growing region."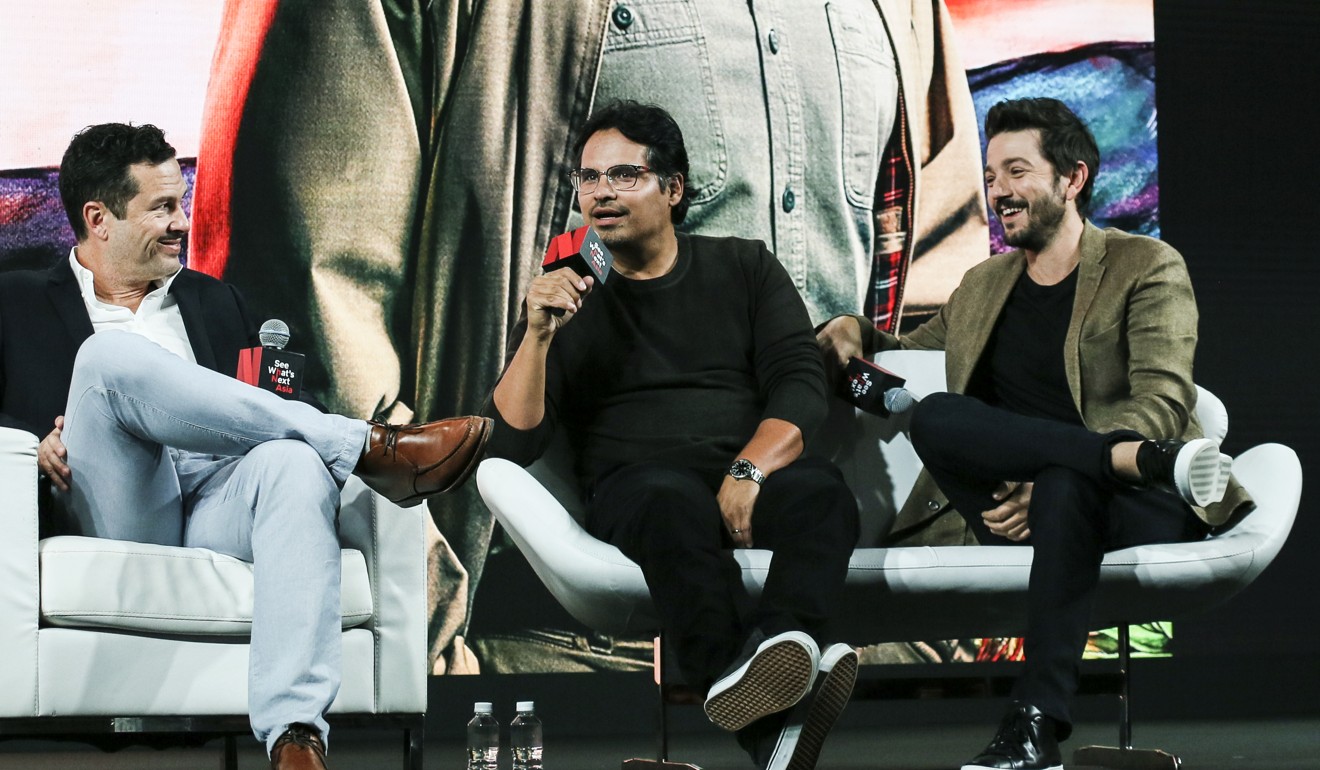 More than 200 media representatives and reporters were flown in for the showcase, with roughly half coming from South Korea and India, reflecting the importance of those markets to Netflix. Not surprisingly, a large number of the promoted Asian productions originate from those two countries.
"We're investing in a wide range of original films from all over the world, providing a rich, personalised and constantly changing trove of entertainment choices for a big global audience," Sarandos says.
"The ultimate goal is quite simply to be able to give each member the perfect thing to watch at any given moment, exposing people to entertainment that they otherwise wouldn't know about or would never have the chance to see."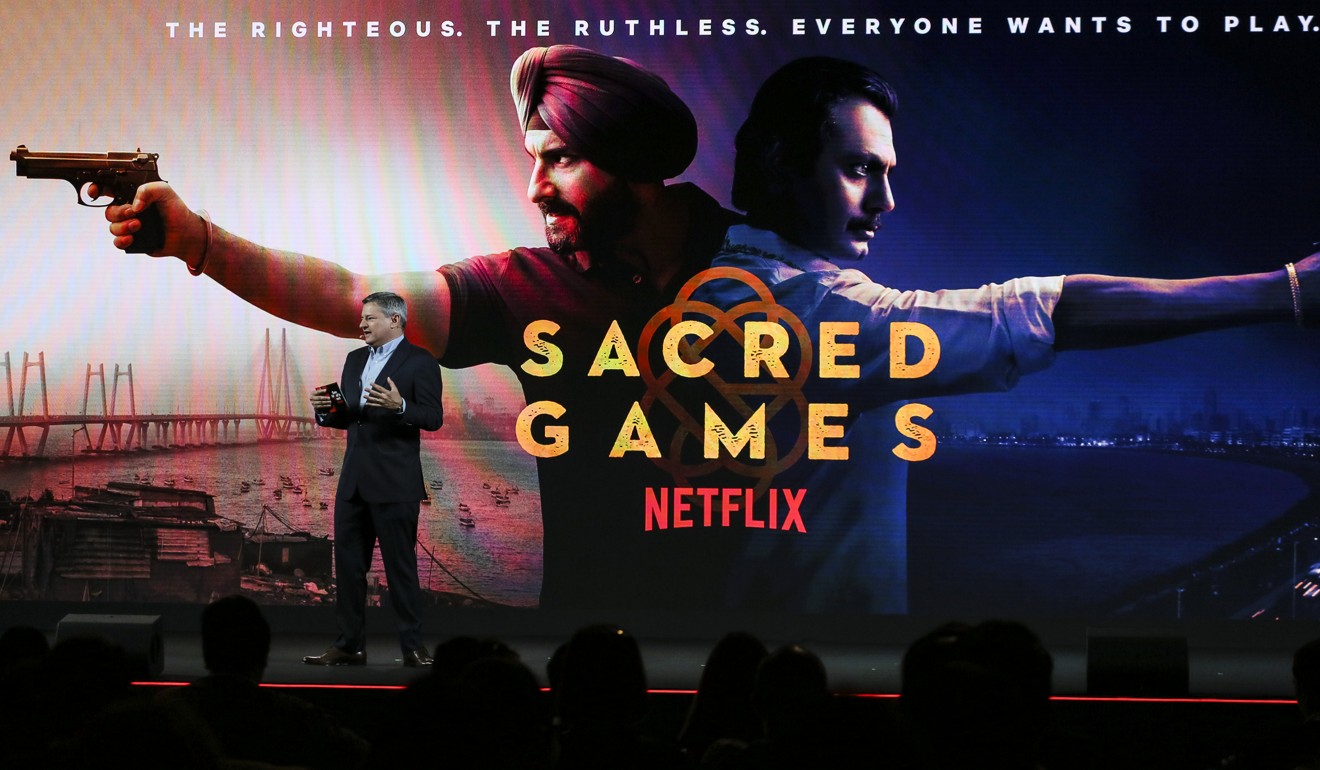 Netflix is confident in its strategy that diverse properties can cross over to new audiences, and this belief is reflected in additional investments in a wider range of subtitles and dubbing.

Seventeen new Asian productions were announced in Singapore. Nine are Indian (eight original films and a new series) and the rest spread between Thailand, Japan, Taiwan and South Korea.
"When we launched in January 2016 in Asia, we relied heavily on a library of content, some local, some Hollywood and much of it licensed content, but that's rapidly changing. We're elevating our library, specifically cutting across cultures all over the world," Sarandos says. "There's never been a global television network until now."
According to Australian-based research group AlphaBeta, the video-on-demand market in Asia is expected to double in five years, with services like Netflix and others projected to invest up to US$10.1 billion by 2022 to create new Asian films and series. Netflix is reportedly budgeting about US$8 billion this year for productions, although the exact amount spent in Asia has not been revealed.
The streaming site is spreading its bets to all genres. Banking on anime's popularity, there will be several Japanese-produced productions, including Pacific Rim, Altered Carbon and a new Ultraman series. Taiwan is represented with a prison drama called Nowhere Man and an original show by director Neal Wu called Triad Princess.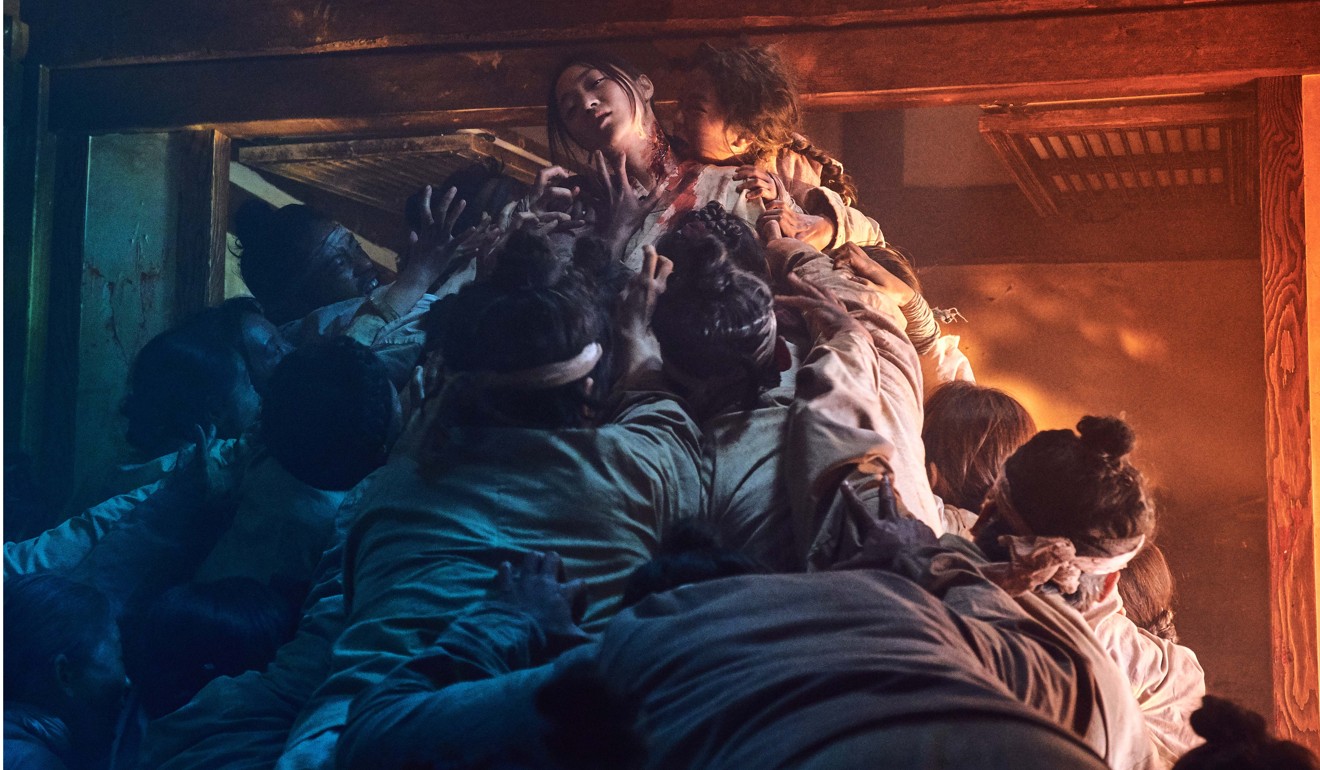 There are romantic serials from Korea, such as Love Alarm and My First First Love, and political suspense in Mr Sunshine. Testing the boundaries of interactive television is the sleuthy comedy game show Busted!, returning for a second season. However, the showcase production from Korea is the period piece Kingdom. The six-part historical palace intrigue is by renowned Korean writer Kim Eun-hee, but what makes it different is the inclusion of zombies.
"We're commissioning some of the best stories around, particularly with Asian storytellers in India, Singapore, Korea, Indonesia, Japan, everywhere throughout Asia and sharing them," Hastings says.
For international star power, Robin Wright was also flown in to plug House of Cards' final season, while Michael Pena and Diego Luna launched the rebooted Narcos: Mexico, which transports the drug story from Colombia to a more recent cartel.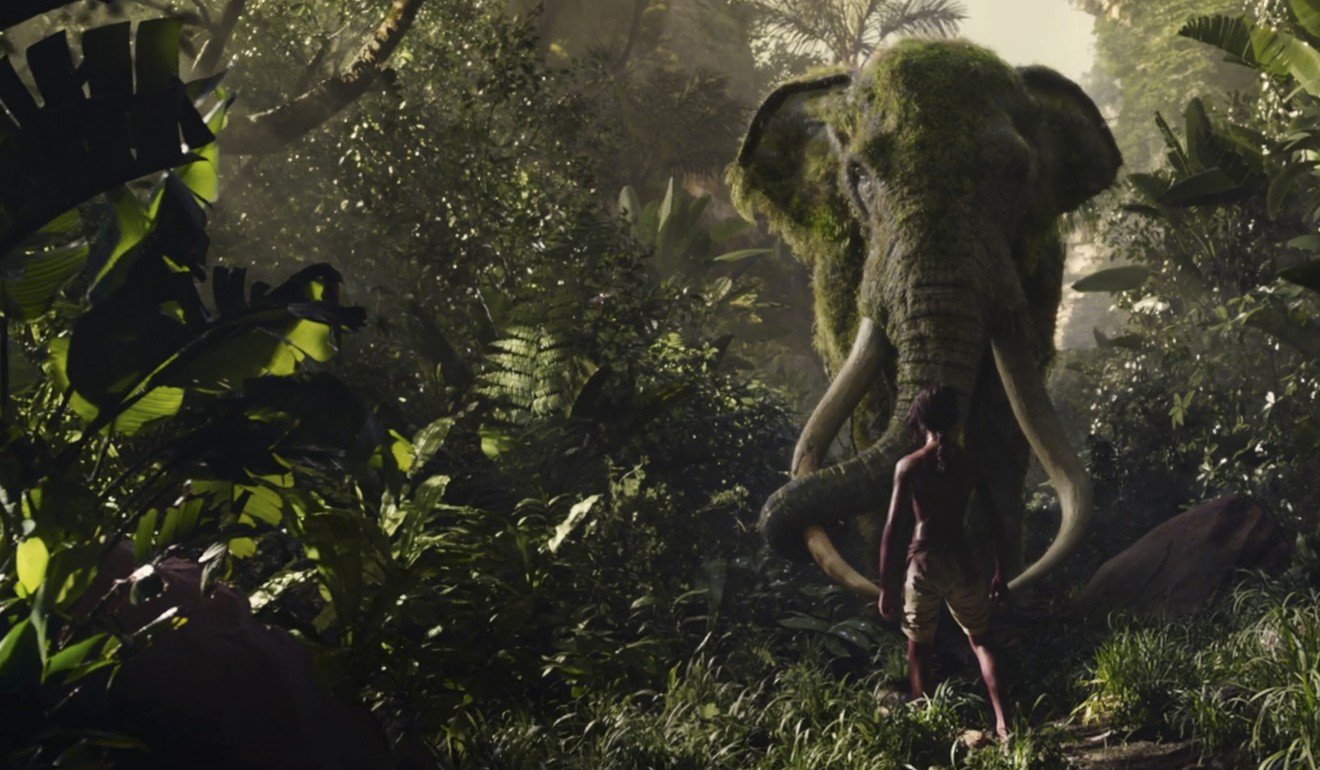 Andy Serkis was a highlight, bringing his motion capture expertise to directing Mowgli, a new version of Rudyard Kipling's classic Jungle Book, which will launch on December 7. There are also high hopes for The Umbrella Academy, a new show about a group of disillusioned superheroes, based on a graphic novel by former My Chemical Romance vocalist Gerard Way.
Beyond content, Netflix is also focused on tweaking its technology to cater to specific Asian market needs. In such a disparate region with so many countries and cultures, in different stages of technological advancement, the company is attempting to personalise, be adaptive and flexible with its entertainment delivery.
"We're always listening to our customers," says vice-president of product Todd Yellin, responsible for shaping the interface and content delivery. "Each country is different. South Korea watches over the cellular network more than any other country. That makes sense. They have some of the best cellular infrastructure in the world.
"In Mumbai, they like to download content because the internet is not as good or smooth. They are caught endlessly in traffic and if they download, they'll get a great streaming. So India is the number one downloader.
"In Japan, they love to watch Netflix in the bath and they put their phones in a plastic bag. This is a new technology I just picked up. We're still learning how to make internet TV better."
Netflix's recent promotional blitz is one of the few traditional practices the streaming platform retains from the old industry. In every other aspect, it has disrupted the entire TV viewing and distribution paradigm.
"With Netflix, we take the proud history of films and television and make it better," says Hastings in his opening address. "Before Netflix, you could stay up all night to binge read a book. But you couldn't binge watch television. Now you can. That alone has changed storytelling."
What started as a DVD mailing service has turned into a global streaming phenomenon. Internationally, Netflix is now in roughly 190 countries with 137 million members. Not only has it bypassed traditional network channels, the service is changing the way people consume content. Thanks to online streaming, sleep-deprived insomniacs can now sit through whole seasons of shows like House of Cards.
The elephant in the room in discussions at the Singapore event was China – the one major Asian market where Netflix still isn't available in China (although it is in Hong Kong). Efforts to procure a direct comment from either Hastings or Sarandos on the China situation failed.
Instead, the company offered a general written statement: "China represents an indisputable opportunity but right now we are focused on the over 190 markets we are available in. The regulatory environment for foreign digital content services in China has been a challenge. We still have a long-term desire to serve the Chinese people directly, and hope to launch our service in China eventually."
Sounds like they might need to bring in someone with the ruthless Machiavellian manoeuvring of Francis and Claire Underwood to make Netflix China a reality.
This article appeared in the South China Morning Post print edition as: Full s t r e am in to A sia