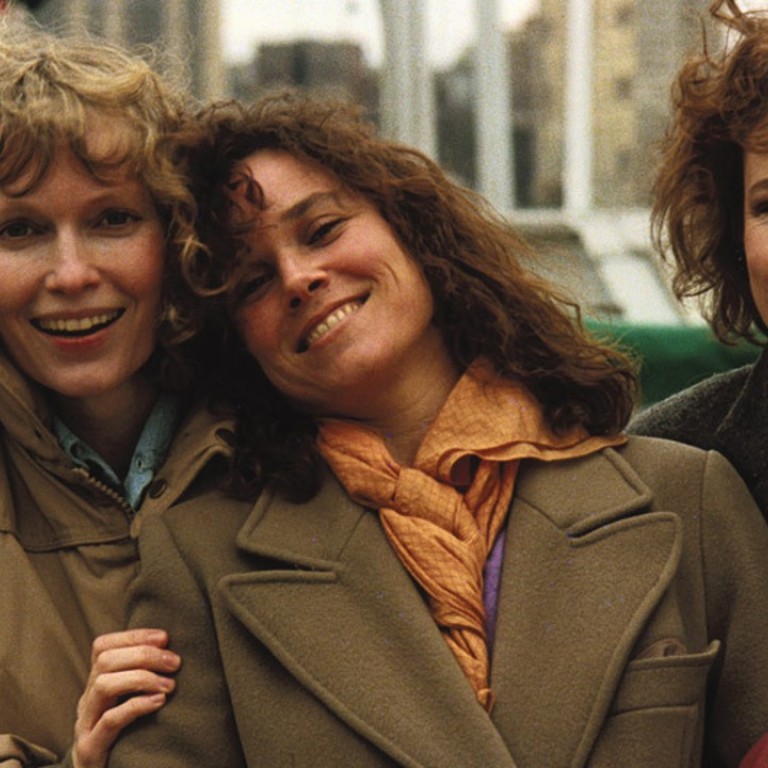 The five best Thanksgiving movies ever, from Scent of a Woman to Planes, Trains and Automobiles
Winners of a number of Oscars, these films are some of the best stories about family relationships ever made
Ang Lee, Jodie Foster and Woody Allen are among the directors of our holiday picks
Ah Thanksgiving, that quintessential American holiday when families are compelled to contend with the year's harshest weather to make it home and engage in drunken arguments with their relatives.
True to form, Hollywood has frequently attempted to adapt this heady blend of turkey, booze, confrontation and lifelong resentment into something for the big screen.
Much like the event itself, however, it requires a delicate balance and rarely goes according to plan. When it does work though, the results are some of the best stories about family relationships ever made.
Here are five films we are thankful for this Thanksgiving:
Scent of a Woman (1992)
Al Pacino finally snagged himself an Oscar as Lieutenant Colonel Frank Slade, a blind and embittered army veteran looking for one last blowout in New York City before committing suicide. All that stands in his way is Chris O'Donnell's prep schooler, who is tasked with babysitting Slade over Thanksgiving weekend before facing a disciplinary hearing that could jeopardise his scholarship.
A remake of Italian film Profumo di donna (1974), Scent of a Woman ushered in an era of overblown Pacino performances, but is fuelled by an anti-establishment streak that is tough to shake.
Home for the Holidays (1995)
Jodie Foster directs an incredible ensemble cast in this archetypal Thanksgiving comedy drama.
Holly Hunter stars as Claudia, a struggling artist and single mother who returns to Boston for the weekend only to face criticisms and confrontations on all fronts: from her overbearing mother (Anne Bancroft), uptight sister (Cynthia Stevenson) and black sheep younger brother (a wilderness era Robert Downey Jnr).
As the weekend devolves into a procession of squabbles, revelations and reconciliations, Claudia even finds time for a romantic flirtation with Dylan McDermott's houseguest.
Hannah and Her Sisters (1986)
Rightly regarded as one of Woody Allen's finest achievements, Hannah and her Sisters spans two years following an extended, typically neurotic New York family, bookended by a pair of Thanksgiving dinners.
Mia Farrow, Dianne Wiest and Barbara Hershey are the eponymous siblings whose personal lives are disastrously intertwined, leading to a number of romantic complications. Wiest and Michael Caine both won Oscars, as did Allen for his screenplay, which concocts a potent cocktail of humour, tragedy and existential dread as only Allen can.
The Ice Storm (1997)
No Asian filmmaker has transitioned more smoothly into Hollywood, nor shown such a keen understanding of the American psyche, than the Taiwanese-born Ang Lee.
The two-time Oscar winner's adaptation of Rick Moody's novel charts the deterioration of a middle-class New England family over the holiday weekend of 1973. Juggling everything from politics to infidelity, Lee presents a suburban microcosm that mirrors a nation in upheaval, and showcases top-notch performances from the likes of Kevin Kline, Sigourney Weaver, Christina Ricci and Tobey Maguire.
Planes, Trains and Automobiles (1987)
John Hughes' hilarious road movie remains the quintessential Thanksgiving movie, a desperate cross-country ordeal fraught with anxiety and frustration that is, ultimately, a lesson in tolerance and acceptance.
Steve Martin stars as a highly strung ad executive who is thrown together with John Candy's slobbish, obnoxious curtain-ring salesman after their flight home is diverted. The escalating comedy of errors that unfolds is one of the great mismatched buddy movies of all time, endlessly quotable and featuring two comedy legends at the top of their games.
Want more articles like this? Follow SCMP Film on Facebook