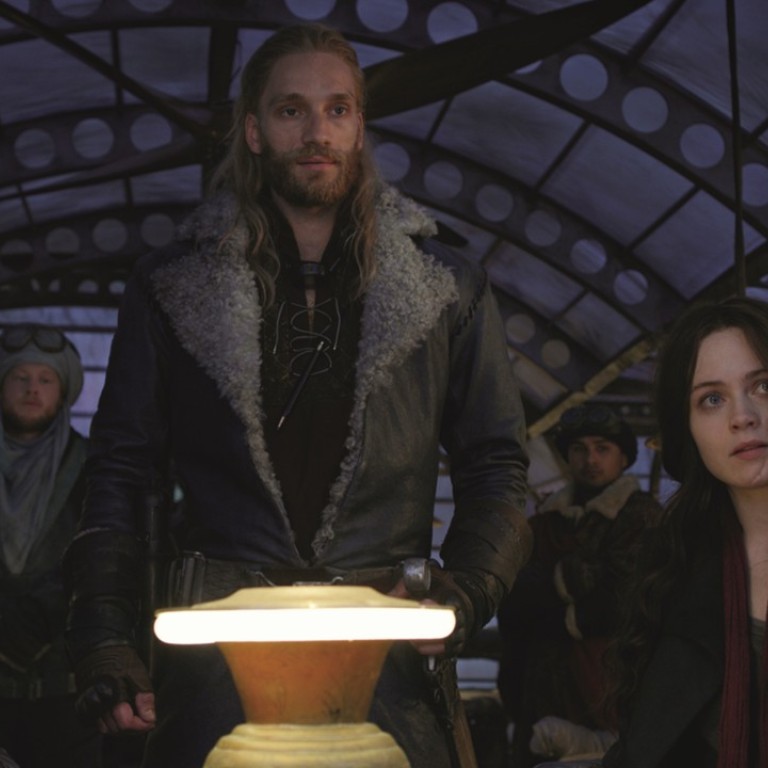 Review

|
Mortal Engines film review: young adult fantasy's striking visuals can't lift generic story
After a brilliant opening, this steampunk, dystopian fable is dragged down by underdeveloped characters, exposition-heavy dialogue, and a jumbled third act
Story of two young adults who survive the evil scheming of Hugo Weaving's character looks good but is thoroughly mediocre
2.5/5 stars
The first 15 minutes of Mortal Engines, in which two young adults are rushing to escape a small mining town that's being devoured by, well, a floating, motorised London (we'll explain later), is a visual tour de force full of gorgeous visuals.  
Unfortunately, this is its high point; the rest of the film is dragged down by underdeveloped characters, exposition-heavy dialogue, and a jumbled third act.
Based on Philip Reeve's sci-fi Young Adult novel of the same name, Mortal Engines is set in a dystopian, war-torn future in which cities have uprooted themselves – literally, via motors that elevate them into the sky – and survive by chewing up smaller cities for resources.
The plot comes into play when one of the aforementioned characters, Tom (Robert Sheehan), accidentally foils an attempt by the disfigured Hester (Hera Hilmar) to assassinate a powerful historian. The two are then kicked out of London and forced to survive out in the open.
Hester has a mysterious past and is justified in seeking the death of the historian, Thaddeus Valentine (Hugo Weaving). Her character, for all that she's the heroine of the story, is full of contradictions.
She is supposed to be a tough, no-nonsense warrior on a mission, but guess what, by the third act of the film she's fallen head over heels for Tom, himself another generic character (he's a poor boy from nowhere who dreams of doing something meaningful). Meanwhile, Valentine – as if the casting of Weaving isn't already a giveaway – proves an evil schemer with destructive plans.
This is VFX artist Christian Rivers' directorial debut, and his background in creating visuals, most notably for Peter Jackson's Lord of the Ring films, is evident; the film's steampunk vibe and all its moving, motorised parts are beautifully imagined and rendered.
It's too bad the film, produced by Jackson after a lengthy stint in development hell, is so poorly written. Visuals aside, Mortal Engines is mediocre through and through.
Mortal Engines opens on December 6
Want more articles like this? Follow
SCMP Film
on Facebook