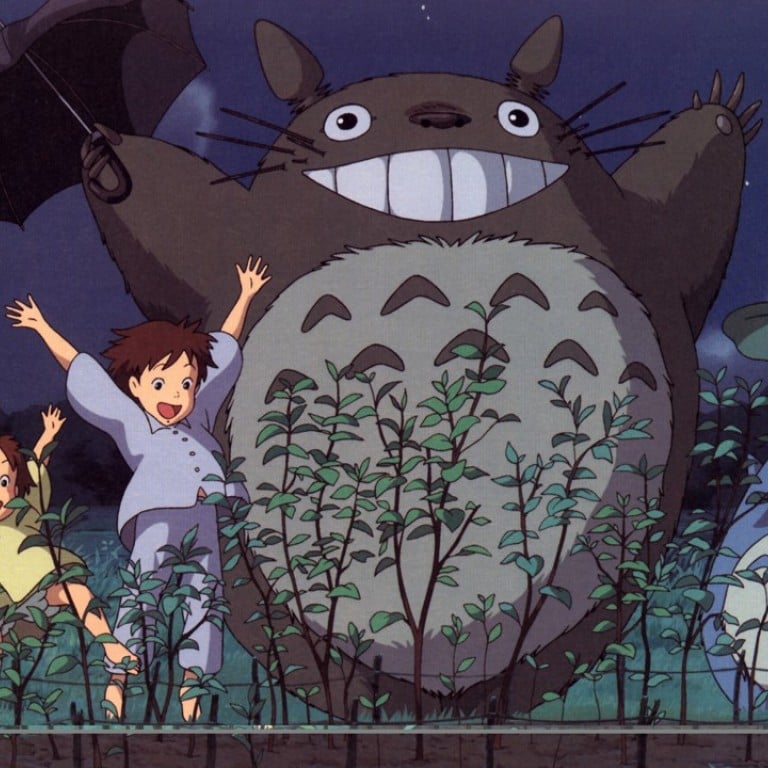 Five Studio Ghibli films due a China release after My Neighbor Totoro gets the ball rolling
The release in China of Hayao Miyazaki's 1988 animated feature is hopefully a sign of more Studio Ghibli films being shown there
Long-standing political tension between China and Japan to blame for delay
Studio Ghibli, the film studio behind renowned Japanese director Hayao Miyazaki's animated features, has finally officially released one of its best known works, My Neighbor Totoro (1988), in China this month.
Due mostly to long-standing political tension between China and Japan, none of Miyazaki's works had been screened in the country before.
Rampant video piracy, however, means that many Chinese people are already familiar with them.
Here are five other popular Studio Ghibli works that should also be on the release list.
Castle in the Sky (1986)
Castle in the Sky was Studio Ghibli's first animated feature. It follows the adventures of two children attempting to keep a magic crystal from a group of military agents, while searching for a legendary floating castle.
Despite abundant scenes of street brawling and fighting, not one dead body is shown in the film.
Spirited Away (2001)
Spirited Away is based on the 10-year-old daughter of Miyazaki's friend, associate producer Seiji Okuda, who came to visit him every summer.
The film follows Chihiro Ogino, the young protagonist, who has to save his parents from being cursed after the family accidentally enters a magical realm of spirits.
Princess Mononoke (1997)
Set in the late Muromachi period in Japan (about 1336 to 1573), Princess Mononoke features a young Emishi prince called Ashitaka and how he is drawn into the struggle between the forest gods and the humans who consume the forests' resources. How the line between good and evil is blurred – just as is often in reality – forms the central message of the film.
Howl's Moving Castle (2004)
Howl's Moving Castle tells the story of a young beautiful hatter Sophie who turns into an old woman after being cursed by a witch. While on her journey to seek a cure, she encounters a wizard named Howl and gets drawn into his world. The film explores the theme of old age and carries messages about the value of compassion.
The Wind Rises (2013)
Written and directed by Miyazaki, The Wind Rises is based on the life of Jiro Horikoshi who designed Japanese fighter planes during the second world war.
Its sympathetic portrayal of a man whose work contributed to Japan's brutal campaign of imperialist aggression was always going to be controversial, but that did not stop Miyazaki from concluding his career with such a powerful piece.