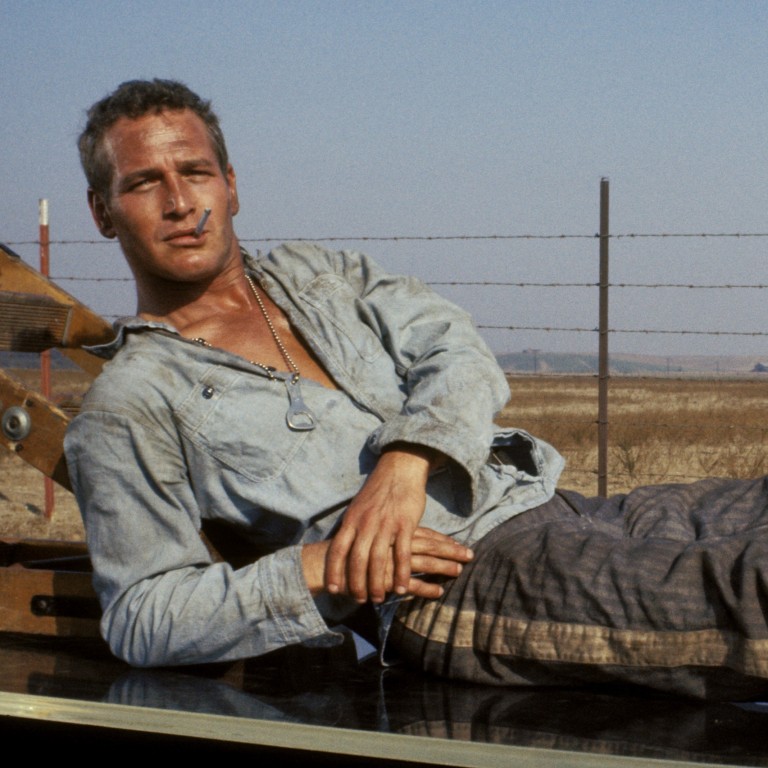 Classic American films: Cool Hand Luke – Paul Newman shines in compelling prison drama
The 1967 classic sees Newman as a free spirit who finds himself interred in a Florida prison camp but refuses to be beaten by the regime
The film seems to have been a major inspiration for The Shawshank Redemption
In this regular feature series on some of the most talked-about films, we examine the legacy of classics, re-evaluate modern blockbusters, and revisit some of the most memorable lines in film. We continue this week with the 1967 classic Cool Hand Luke .
For cinema-lovers under a certain age, this excellent 1967 prison drama is best known as "the one where Paul Newman eats all the eggs". It's easy to see why. Adapted from Donn Pearce's 1965 novel, and handsomely put together by director Stuart Rosenberg (The Amityville Horror), it's a film that is less concerned with incident than character. But what a character.
"A natural-born world shaker", Lucas Jackson (Newman) is a free spirit who finds himself interred in a Florida prison camp but refuses to be beaten by the regime. His crime? Cutting the heads off parking meters – an introduction that immediately endears him.
The prisoners spend their days working in the blazing sun as part of a chain gang, a brutal punishment that Luke manages to turn into a game. After-hours we watch him charm his fellow inmates by refusing to give in during a boxing match with tough guy Dragline (George Kennedy) and winning a poker hand by bluffing alone. "Sometimes nothing can be a real cool hand," he drawls.
Eventually Luke and Dragline become buddies and bet the rest of the men (including Harry Dean Stanton and Dennis Hopper) that Luke can't eat 50 boiled eggs in one go. Cue the famous egg-scoffing scene.
With his ready smirk and fluorescent blue eyes, Newman is perfectly cast as what is effectively the lead in a Paul Newman Appreciation Society movie. But Rosenburg fills in the backdrop with elegant strokes, such as in the boxing scene, where Dragline's punches come straight at the camera. Or the helicopter shots (a rarity in 1967) which show the chain gang swinging their tools back and forth in the burnished magic-hour light.
Then there's the witty treatment of villainous guard Boss Godfrey (Morgan Woodward), known as "The Man With No Eyes" because he never removes his mirrored aviators. "Doesn't he ever talk?" asks one inmate, as Godfrey shoots down a bird for lunch. "I think he just said something," deadpans Luke.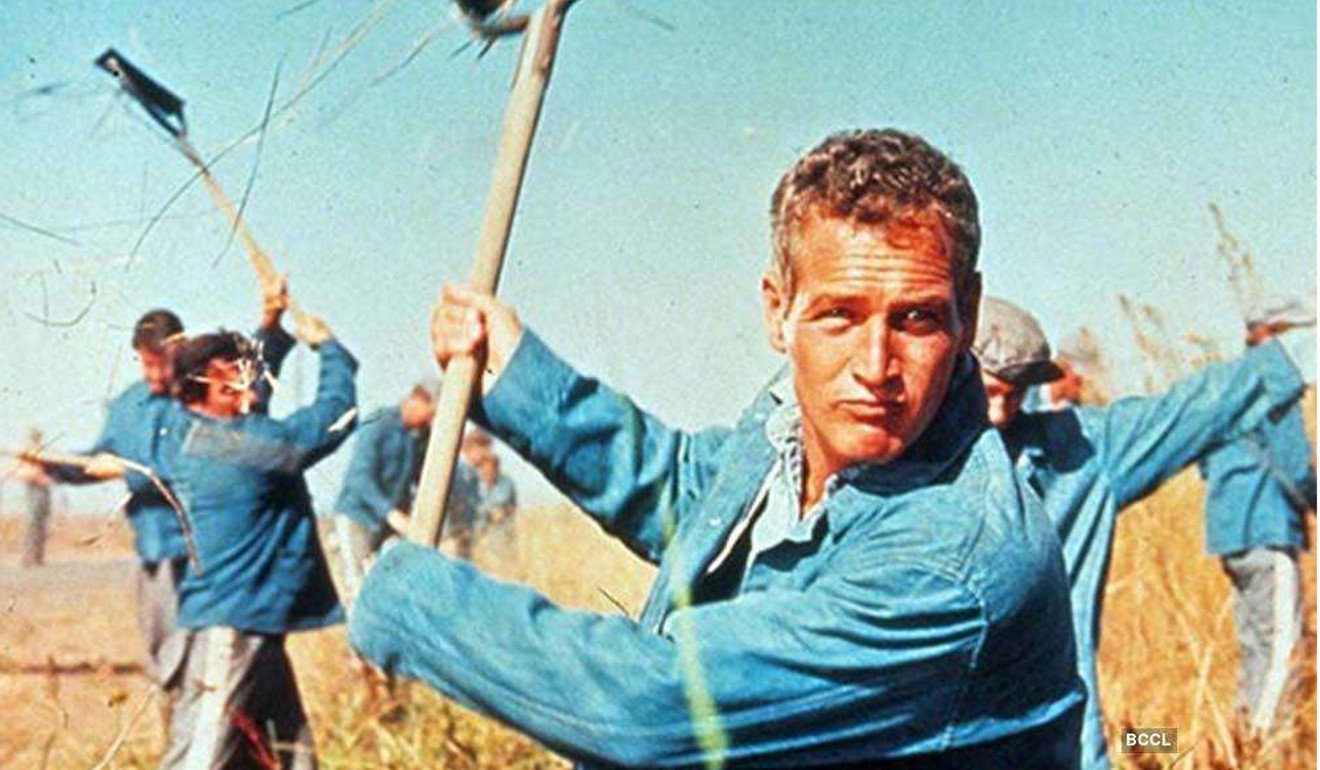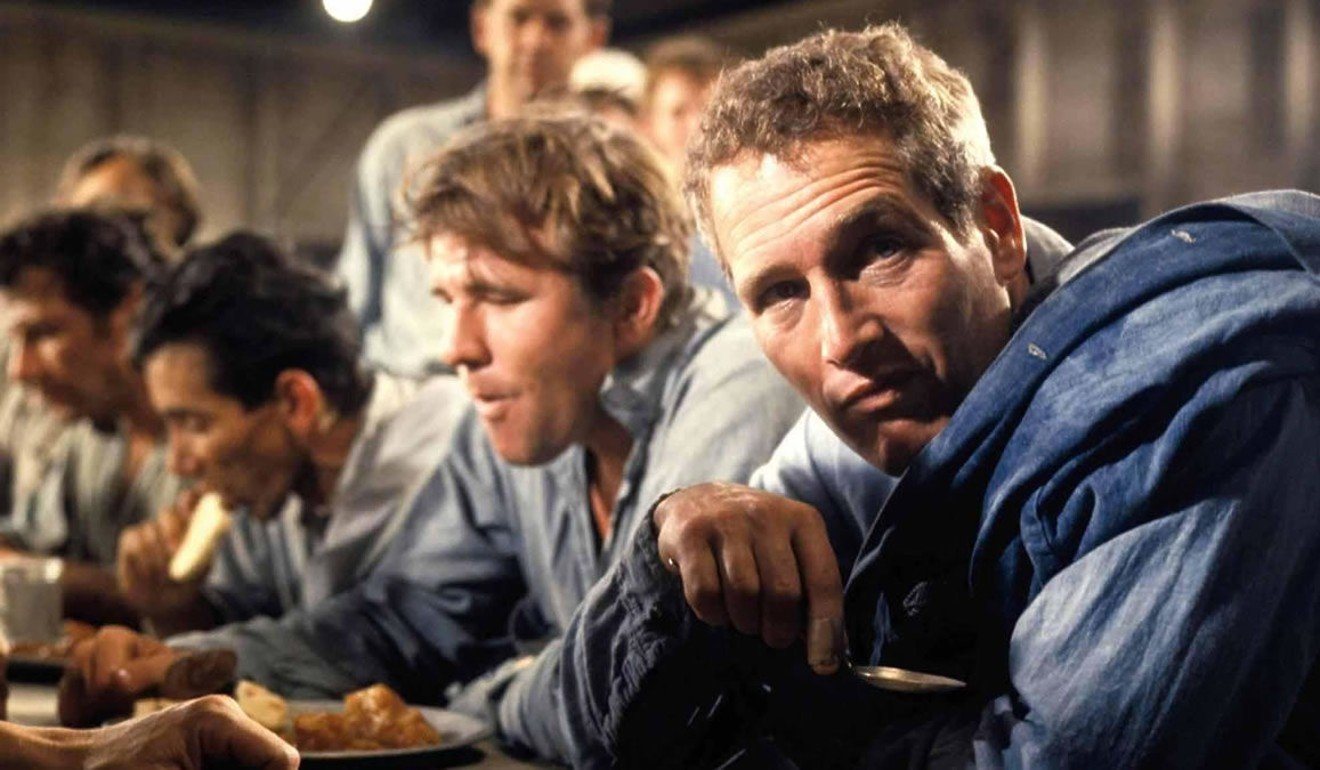 Indeed the only duff note is an extended scene showing the inmates leering over The Girl (Joy Harmon) as she washes her car with the sort of vigour usually reserved for a hip-hop video. Frankly, it seems unlikely that she'd do so in front of a gang of slathering prisoners, and the camera is clearly ogling her as much as the men.
As with the similar One Flew Over The Cuckoo's Nest, Luke is slowly promoted from rebel to counterculture Christ figure, receiving ever crueller punishments as he tries, time and time again, to escape. One scene even has him laid out in a crucifix pose – a little heavy-handed perhaps, but then Jesus never had to eat 50 eggs in one go.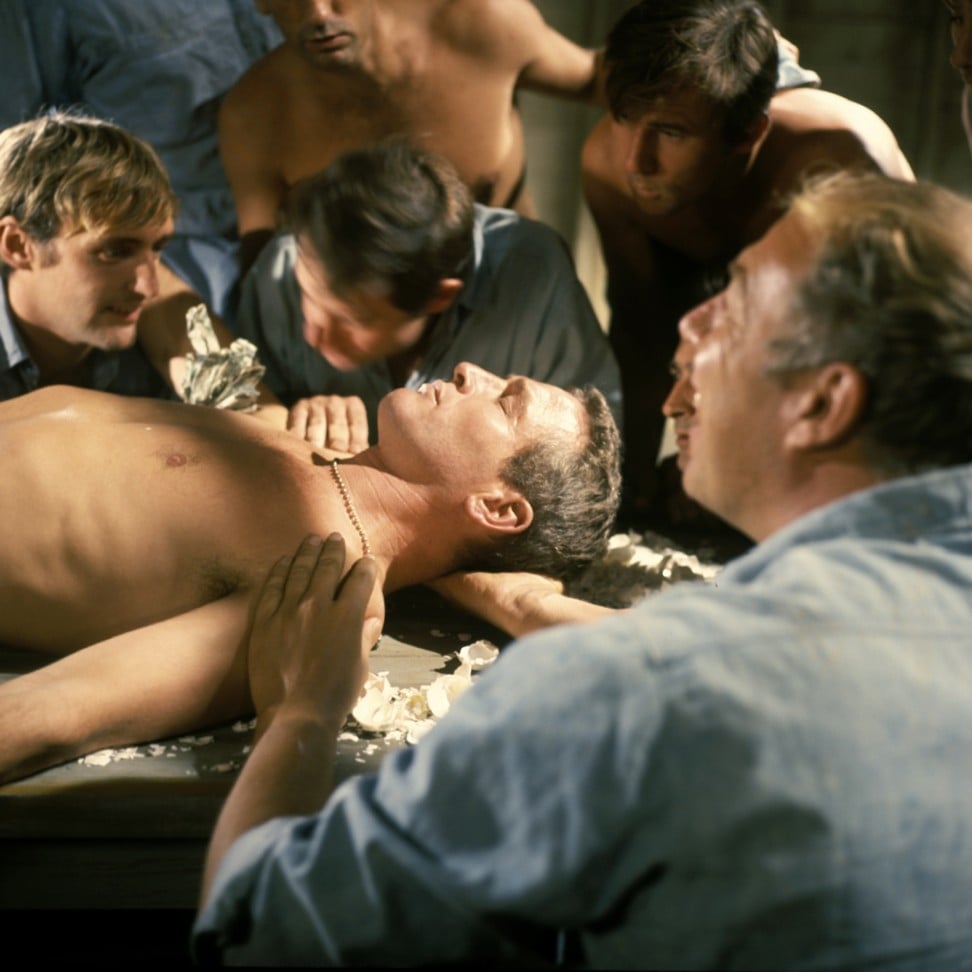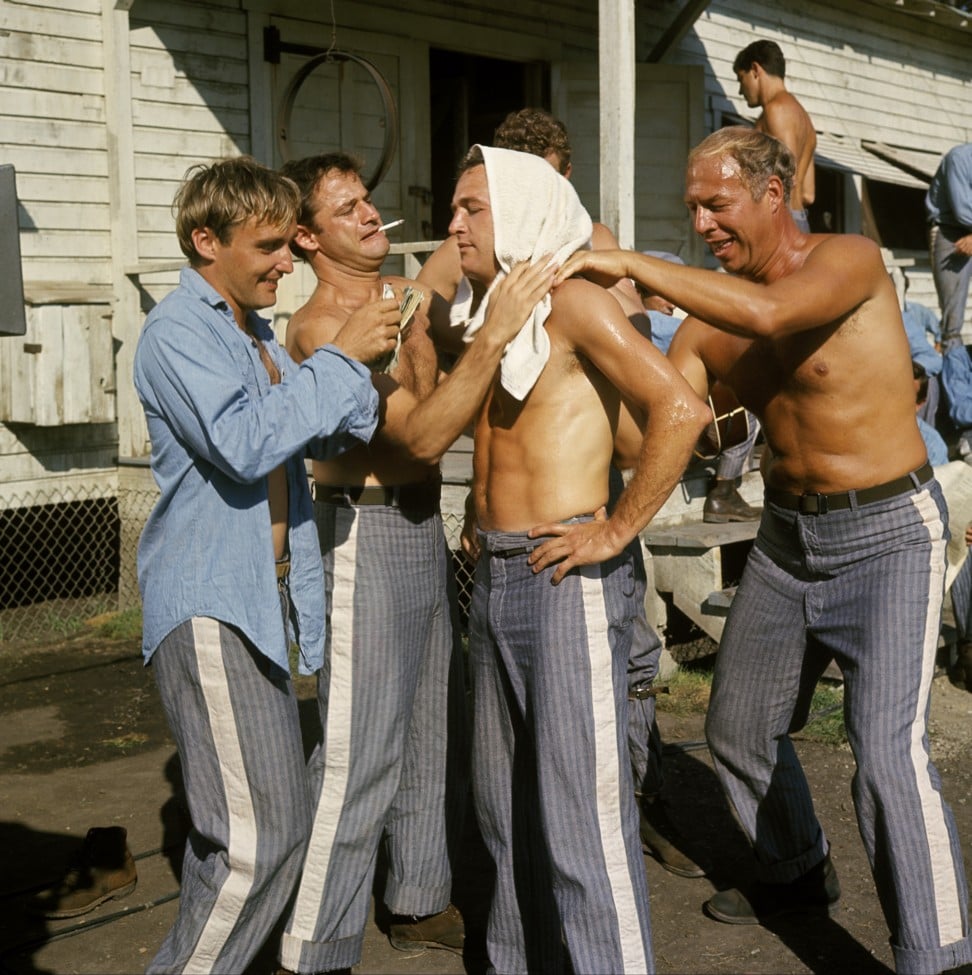 Winning a best supporting actor Oscar for Kennedy from four nominations, the film also appears to have been a major inspiration for The Shawshank Redemption. Although given the choice between Luke and Shawshank's Andy Dufresne as cellmates, it's Cool Hand every time.
Want more articles like this? Follow
SCMP Film
on Facebook