Review
The Grinch film review: Benedict Cumberbatch voices Dr. Seuss' grouch in kid-friendly animation
A film that draws heavily on traditional Christmas sentiment, this is animation at its most basic
Straightforward holiday-season fare for young children, it its nevertheless well made and should please parents accompanying them too
3/5 stars
It draws heavily on traditional Christmas sentiment – although the religious aspects are nowhere to be seen – and it tells kids that the festival is more about giving rather than receiving, even going as far as to strike an anti-materialist pose.
The story and characters are thoroughly predictable, as befits a story aimed at the very young (those under seven years of age should add an extra star to the rating), but The Grinch is a still a nicely wrought movie that should be a nap-free experience for accompanying parents.
It all begins with the grouchy Grinch (voiced in a very good American accent by British actor Benedict Cumberpatch) telling his dog Max how much he despises Christmas. He hates it so much, in fact, that he decides to ruin Christmas for the friendly denizens of the town of Whoville by impersonating Santa Claus on Christmas night and stealing, rather than delivering, their presents.
In a backstory added by the filmmakers, Grinch explains to Max that the reason he hates Christmas is because, when he was a child, he had no friends to celebrate it with. Grinch manages to carry out his nefarious plan, but is taught a lesson in selflessness by the young Cindy-Lou (Cameron Seely), who's determined to invite Grinch to her family's Christmas dinner.
The book has been filmed twice before, most recently in 2002, directed by Ron Howard and featuring a frenzied Jim Carrey as the Grinch. A popular 1966 television version was narrated by horror icon Boris Karloff, notable for his portrayals of Frankenstein's monster.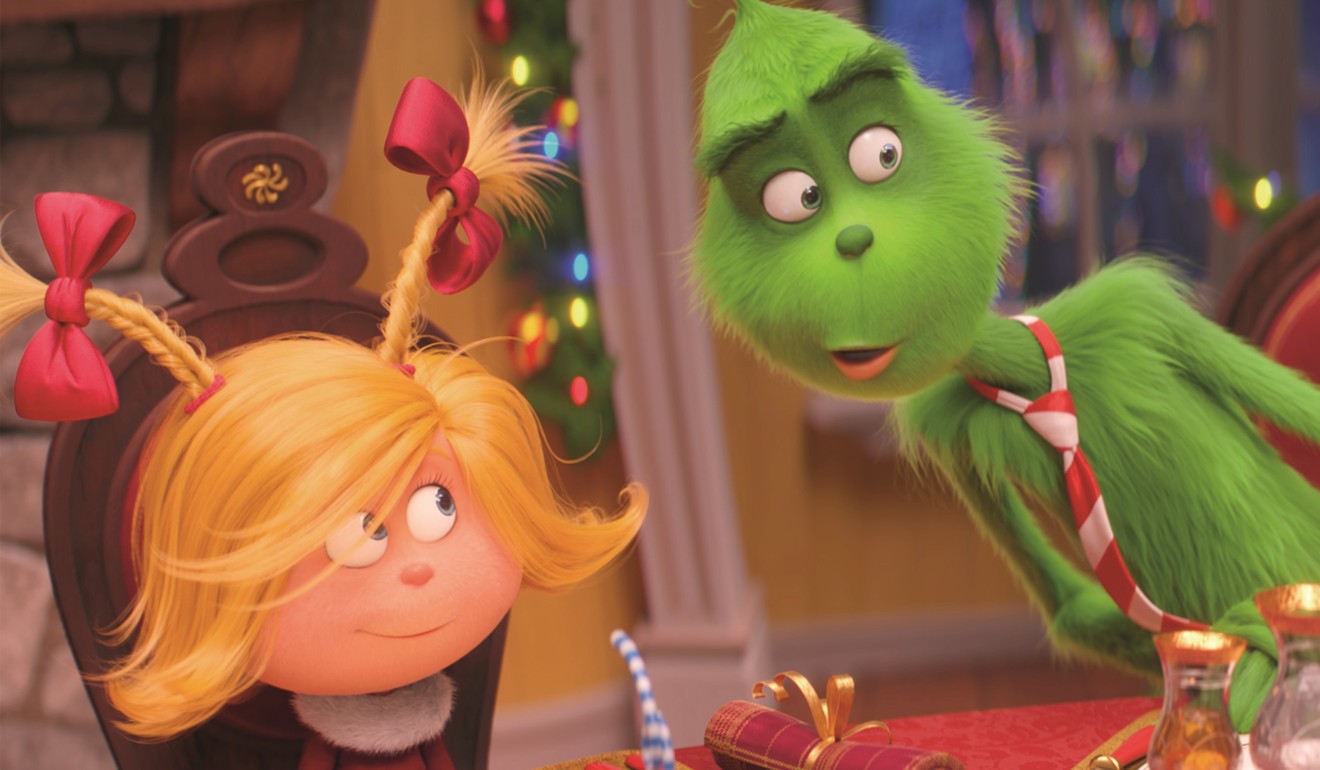 The new film, directed by
The Secret Life of Pets
co-director Yarrow Cheney with Scott Meiser, is more faithful to the original than the critically reviled chart-topping Carrey effort, although it still follows its own course, toning down the Seuss language games to make everything clear and understandable for all.
To flesh out the character for the big screen, Cheney draws heavily on Charles Dickens' misanthropic Ebenezer Scrooge from A Christmas Carol, and Grinch comes to resemble him as much as the original Seuss character.
Those interested in animation will not find much of interest here, as the drawing and movement, though serviceable, is hardly inspired. The Grinch looks exactly like the Seuss original, and the other characters hold no surprises.
The biggest change is to make Whoville's buildings look a bit like the Bavarian confectionery house found in Hansel and Gretel, but even this touch is underplayed. The film's budget was much lower than Ralph Breaks the Internet (a reported US$75 million to US$175 million) and it shows.
Want more articles like this? Follow
SCMP Film
on Facebook