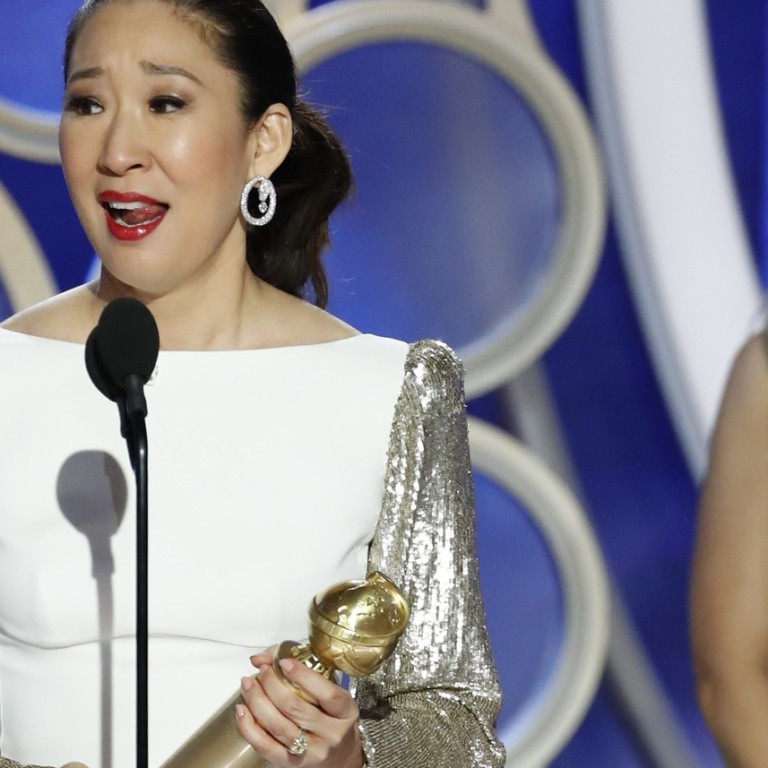 'We are so pleased': Sandra Oh's parents proud of her Golden Globes success
'Finally she got it', Korean-Canadian actress' father says of Oh's award for her lead role in BBC spy drama Killing Eve
Actress was co-host of the awards ceremony at the Beverly Hilton
"We are so pleased," said Oh's father, Joon-Soo Oh, joining his wife Young-Nam Oh in a celebratory toast at a table inside the awards show with the best view in the house of Oh onstage. "We are so proud of her."
In September, the Ohs attended the Emmys with their daughter, where they walked the carpet singing her praises.
"Finally! Finally she got it," beamed her father. "She really worked hard, and I'm so happy to see she made it through to this stage."
Of course, he says, they always knew their daughter deserved the acclaim.
"When she starred in her Grade 5 school show, she really surprised everybody as a performer," he said.
In addition to winning the Golden Globe for best actress in a drama TV series, the Korean-Canadian actress was onstage all evening trading quips with co-host Andy Samberg at the glitzy awards dinner, which is held at the Beverly Hilton.
It was Oh's onstage ribbing of the 2015 Emma Stone film Aloha that drew a shout of "I'm sorry!" from Stone in the audience.
She also sparked the first of many emotional shout-outs to the Beverly Hilton crowd and TV viewers that acknowledged the huge recent wins for representation in a year marked by the box office success of Crazy Rich Asians and Black Panther, which were both nominated for best picture.
"I wanted to be here to look out into this audience and witness this moment of change," she said during the telecast. "Right now, this moment is real. Trust me, it is real. Because I see you, and I see you, all of these faces of change, and now so will everyone else."