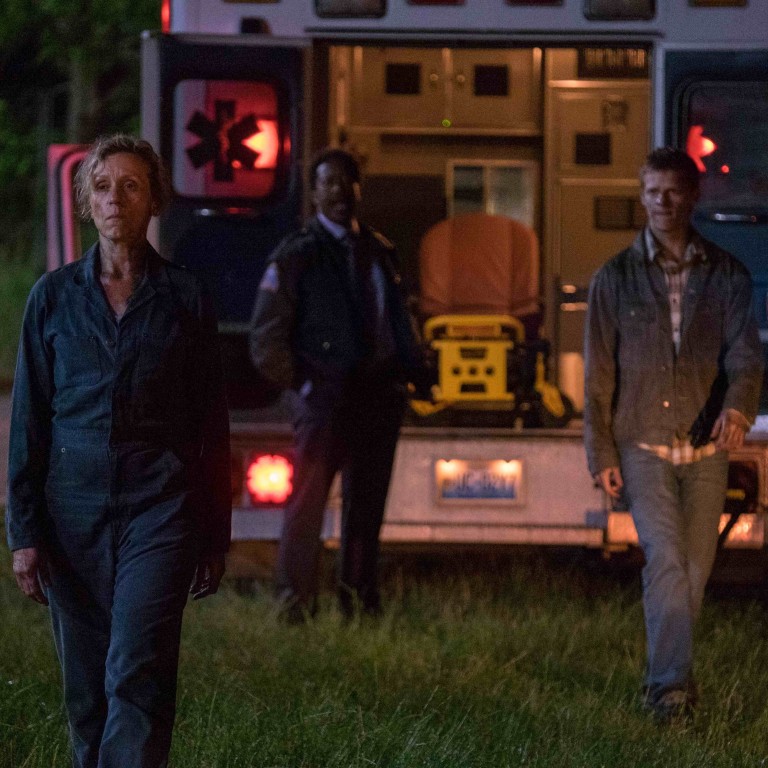 Classic American films: Three Billboards Outside Ebbing, Missouri – Martin McDonagh's Oscar-winner isn't quite the sum of its parts
Martin McDonagh's film is very, very good but a second viewing reveals issues that might not have been evident at first
The murdered girl, for example, is a plot device, rather than a real person; an unrepentant racist gets a let off; and then, of course, there's the ending
In this regular feature series on some of the most talked-about films, we examine the legacy of classics, re-evaluate modern blockbusters, and revisit some of the most memorable lines in film. We continue this week with Three Billboards Outside Ebbing, Missouri , the 2017 film by writer-director Martin McDonagh.
For most cinema-goers, Irish playwright Martin McDonagh seemed to arrive fully formed with the tragicomic 2008 classic In Bruges, which he wrote and directed. Next came 2012's messily Tarantino-esque Seven Psychopaths, before he joined the Hollywood A-list with this 2017 tale of revenge and redemption in small-town America.
Three Billboards Outside Ebbing, Missouri won well-deserved acting Oscars for stars Frances McDormand and Sam Rockwell, but a second watch reveals that it is not quite the sum of its – admittedly wonderful – parts.
Frustrated about the lack of progress in catching the killer of her daughter Angela, grieving mother Mildred Hayes (McDormand) hires the eponymous billboards to post a message to the local police. "Raped while dying," says the first; then: "Still no arrests?"; and finally, "How come, Chief Willoughby?" It's a clever device to introduce the residents of Ebbing, including the decent, dying sheriff (Woody Harrelson) and his racist deputy Dixon (Rockwell), as well as the town's simmering tensions.
From the off, McDonagh's profane, darkly funny dialogue is so good you could read it for fun. "In Cuba they kill f**s," says a drunk Dixon to local ad-man Red Welby (Caleb Landry-Jones). "Sure you ain't thinking of Wyoming?" he responds. Indeed, a large part of reviewing any McDonagh film involves copying out great swathes of the script in admiration.
The cast are more than up to the task. With a stare that could freeze oceans, McDormand prowls the film like a middle-aged Terminator on a mission, swearing at priests and kicking schoolchildren in the crotch without flinching. Harrelson makes such a good sheriff, you wonder if he has considered it as a retirement option. And Rockwell brings so much charisma to the wretched Dixon, it is (too) easy to forgive the character his many flaws.
There is also some great work from Landry-Jones, Peter Dinklage, John Hawkes, Samara Weaving and Lucas Hedges, as Hayes' surviving son Robbie.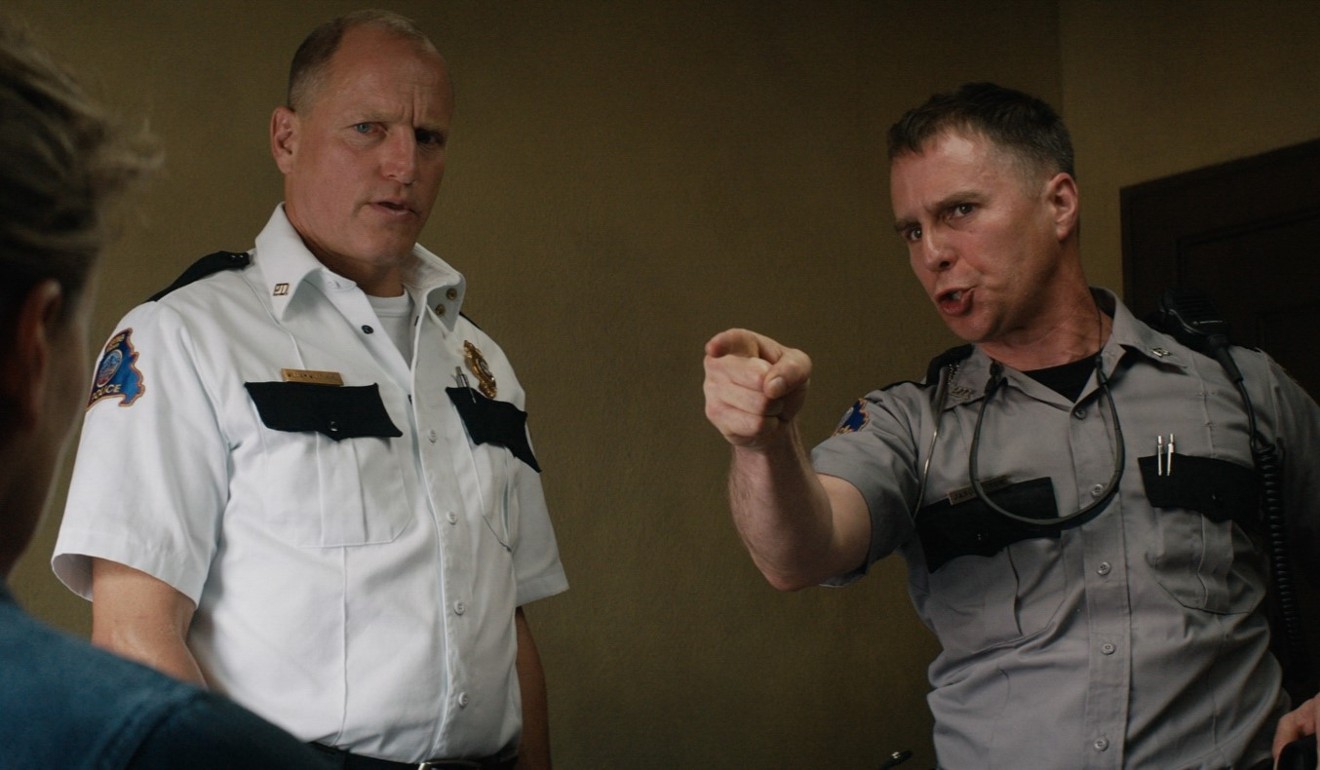 McDonagh conjures some indelible moments too, such as when Chief Willoughby questions Mildred, only to suddenly, shockingly, cough blood in her face. Or when Dixon storms out of the police station and into the advertising office to throw Welby through the window in one extraordinary shot.
But there are awkward inclusions too, such as the scene where Mildred discusses the absence of god with a passing deer; or the introduction of an out-and-out villain (Brendon Sexton III) to usher in a conclusion of sorts.
What the film does not have – quite – is the courage of its convictions.
Angela is a plot device, rather than a real person. Dixon is an unrepentant racist, but the film eventually chooses to emphasise his finer qualities. And by the time Mildred and Dixon have joined forces, McDonagh does not know where to go and neither do they.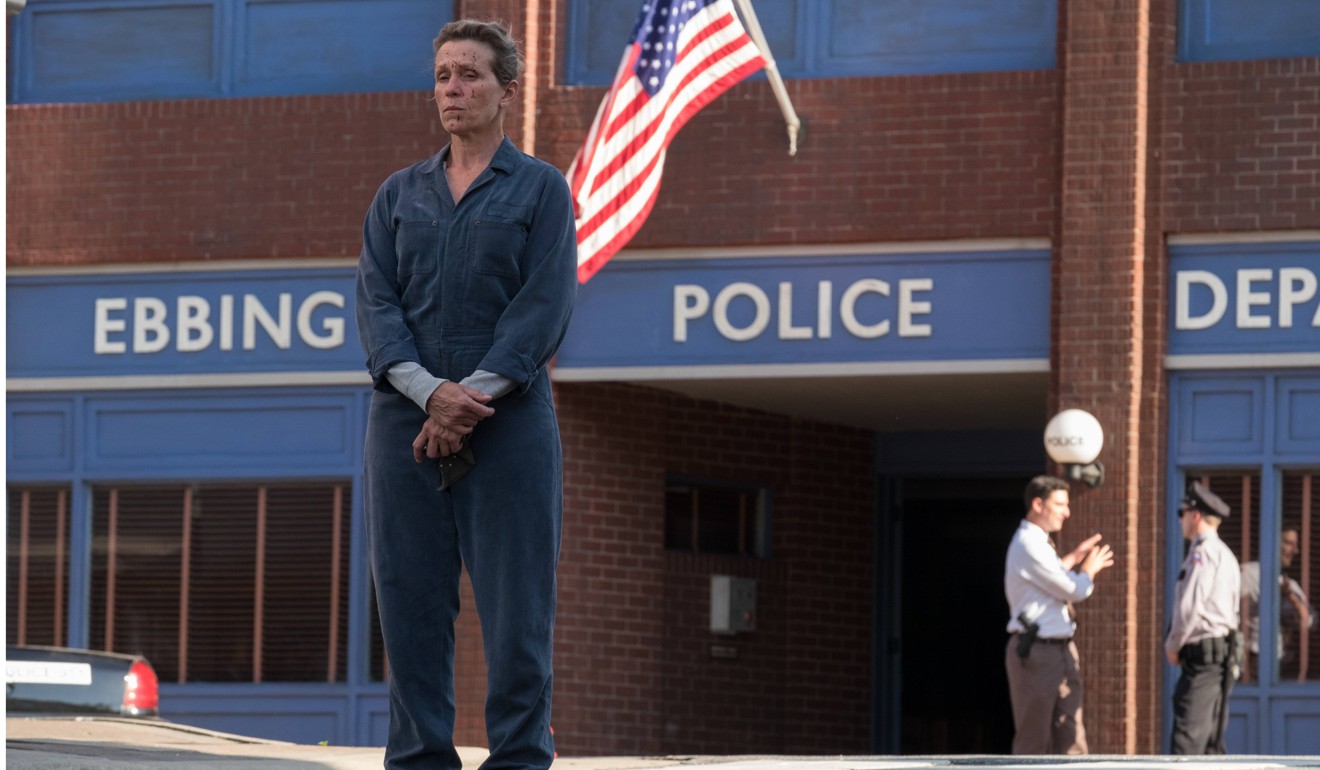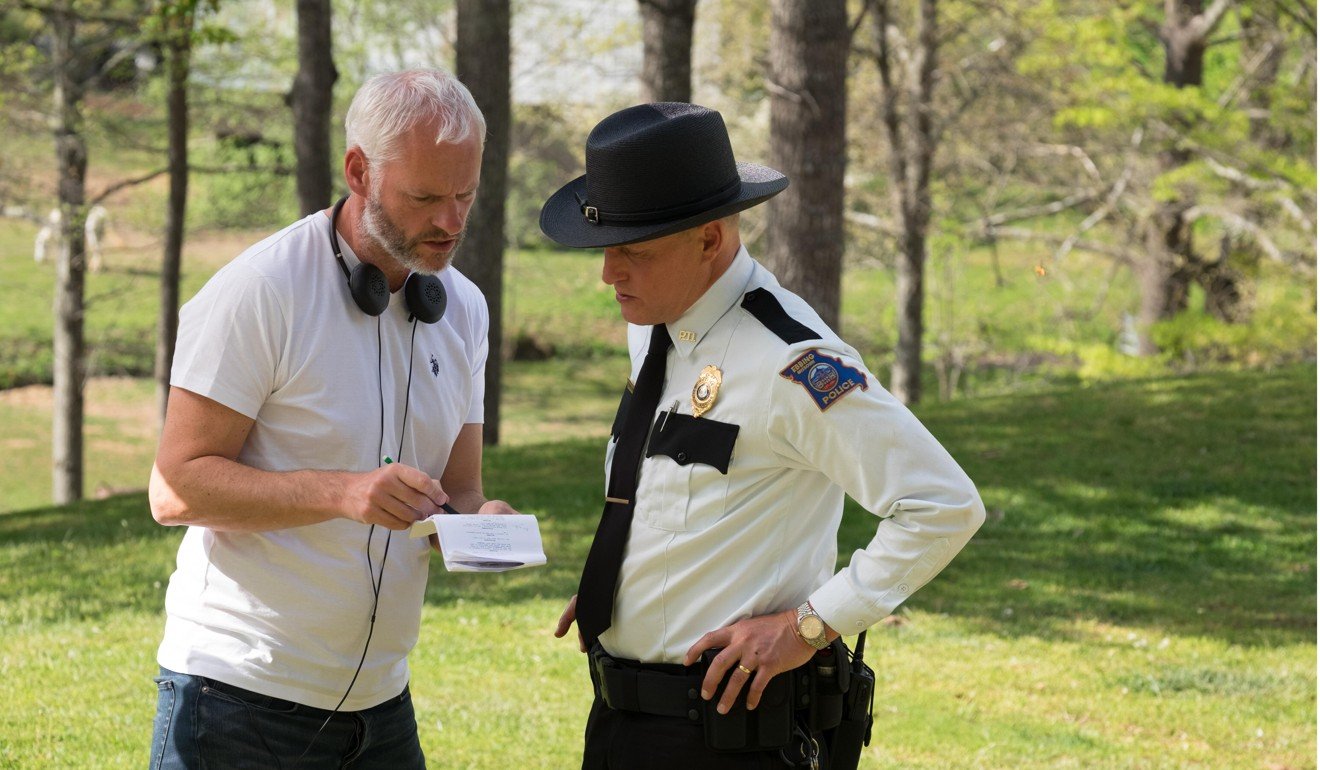 It may seem mealy-mouthed to criticise something for being very, very good rather than great, but McDonagh has greatness in him. You get the sense that he loves these characters so much he just wants to turn them loose and see where they take him. Then again, with characters this strong, who can blame him?
Want more articles like this? Follow
SCMP Film
on Facebook