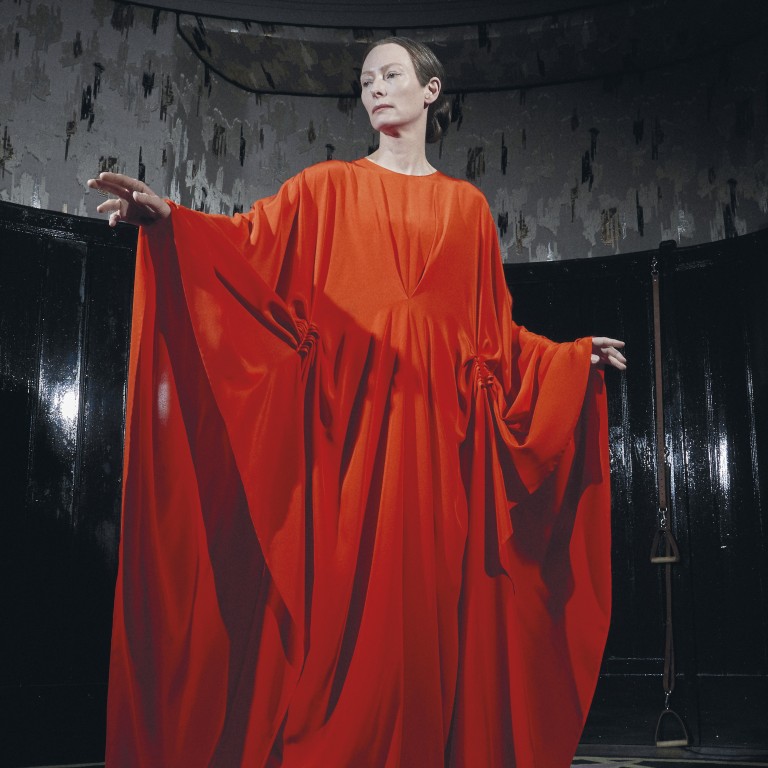 Call Me By Your Name and Suspiria director Luca Guadagnino's six feature films ranked
Murder, sexual awakening, loyalty, seduction and betrayal are recurring themes in filmmaker's work
The Italian director has worked with British actress Tilda Swinton several times, and Dakota Johnson looks to be his next muse
In 2017, Italian filmmaker Luca Guadagnino achieved worldwide recognition for his coming-of-age drama Call Me by Your Name, which earned four Academy Award nominations and made a star of its young leading man, Timothée Chalamet.
Since the late 1990s, Guadagnino has directed six feature films, more than a dozen documentaries and shorts, as well as TV commercials for prestigious clients like Cartier and Giorgio Armani. He has collaborated on numerous occasions with British actress Tilda Swinton, and looks to be forging a similar relationship with Fifty Shades of Grey's Dakota Johnson.
Both star in Guadagnino's latest film, a bold reimagining of Dario Argento's horror classic Suspiria. With the film opening in Hong Kong this week, we revisit and rank the 47-year-old director's modest yet notable back catalogue of feature films.
6. The Protagonists (1999)
Drenched in the familiar pretentious overreach of a fledgling student film, Guadagnino's uneven debut follows an Italian documentary crew as they travel to London to chronicle a notorious tabloid murder case.
With the help of Swinton's enthusiastic young reporter, they interview the actual detectives, doctors and families involved in the 1994 "SAS Fantasy Murder Case", in which two privileged schoolboys randomly murdered 44-year-old Egyptian family man Mohammed el-Sayed.
The case had already been closed, and the guilty parties convicted, by the time Guadagnino's crew launches its investigation, but as they visit the real locations and choreograph their own reconstruction of the grisly killing, it begins to take a toll on all involved.
Blurring the line between fact and fiction, between spectator and active participant, Guadagnino evokes the sleazy Italian mondo movies of the 1960s, as well as more contemporary shockumentaries such as the Belgian cult hit, Man Bites Dog (1992).
5. Melissa P. (2005)
Guadagnino's second feature offering was a notable leap forward, both in terms of quality and success. The film was a box office hit in Italy, not least because it is an adaptation of the bestselling novel One Hundred Strokes of the Brush Before Bed, which details the sexual awakening and subsequent misadventures of its teenaged author, Melissa P.
In Guadagnino's version, 15-year-old high schooler Melissa lives with her mother (Fabrizia Sacchi) and her father's mother (Geraldine Chaplin), while her dad is away working on an oil rig. At a pool party, she is cajoled into performing fellatio on a boy from school, who then rejects her. This provokes Melissa to embark on a journey of sexual self-discovery, with a number of different partners, from school, internet chat rooms and elsewhere.
Anchored by a fearless central performance from María Valverde, Melissa P. explores the repercussions of indulging our primal instincts, a theme that permeates throughout Guadagnino's body of work.
4. Call Me by Your Name (2017)
Many of Melissa P.'s strengths are revisited in Guadagnino's breakout Oscar best picture nominee, and intertwined with themes of privilege and creativity prevalent elsewhere in his filmography.
Adapted from André Aciman's novel by veteran filmmaker James Ivory, who won an Oscar for his efforts, it tells the story of 17-year-old Elio (Chalamet), who embarks on a passionate affair with Armie Hammer's Oliver, an American graduate student staying with his family in Southern Italy over the summer of 1983. A talented musician, Elio is cripplingly aware of his sexual inexperience, only to become consumed by his feelings for Oliver.
Guadagnino's film is as much a celebration of the stunning Italian countryside, delicious local cuisine and stimulating arena of academia in which Elio has been raised, as it is a classic story of first love. That Elio's parents are so understanding, beautifully laid out by Michael Stuhlbarg at the film's climax, represents both the film's greatest strength and biggest failing.
While such a progressive and accepting approach to parenting should be applauded, the lack of dramatic stakes also expels any shred of danger from Elio's journey.
3. I Am Love (2009)
Guadagnino trains his focus on the Milanese elite in this immaculately presented drama that earned an Academy Award nomination for Antonella Cannarozzi's impeccable costumes.
The Recchis, an almost regal clan of wealthy industrialists, are thrown into disarray when their patriarch divides ownership of the family business between his devoted son, Tancredi (Pippo Delbono), and disinterested grandson, Edoardo Jnr (Flavio Parenti).
But as the family begins to unravel, our focus is drawn to Tancredi's Russian wife, Emma (Swinton, speaking Italian throughout), who abandons her duties as head of the Recchi household to begin a torrid affair with Edoardo's friend and potential partner in a new restaurant venture, Antonio (Edoardo Gabbriellini).
Guadagnino depicts a vivid and seductive world of privilege and elegance, wherein the machinations of loyalty and betrayal operate on an almost Shakespearean level of tragedy and gravitas. Fuelled once again by Italy's natural beauty and rich traditions of food, fashion and family, Guadagnino's sly commentary on elitism and exclusion is complemented by a ravishing visual aesthetic that borders on the operatic.
2. Suspiria (2018)
Horror aficionados were up in arms when Guadagnino announced his intention to remake Dario Argento's lurid phantasmagoria, in which a prestigious Berlin dance academy is exposed as a front for a coven of witches. Where Argento's palette was fluorescent, almost psychedelic, Guadagnino employs a muted, brutalist aesthetic mirrored by a hostile, wintry climate.
While the original film teased at the supernatural forces, revealing the malevolent truth only in its final movement, Guadagnino keeps nothing secret. Grounding his version of events in the tumultuous days of 1977, he depicts an institution as divided as the city itself.
Students and tutors alike are torn in their loyalty to Tilda Swinton's ethereal Madame Blanc, or the mysterious incumbent, Madame Markos. The arrival of Dakota Johnson's fresh-faced American ingenue upsets the already delicate equilibrium, triggering an escalation of rivalries, conflicts, dark magic and wince inducing violence.
1. A Bigger Splash (2015)
In the films of Luca Guadagnino, swimming pools are incredibly dangerous places, and none more so than in his 2015 remake of Jacques Deray's 1969 film La Piscine.
Ralph Fiennes gives the performance of a lifetime as Harry Hawkes, a gregarious, overbearing music producer who gatecrashes his ex-lover's island getaway, estranged daughter (Dakota Johnson) in tow. The woman in question? Superstar rock icon Marianne Lane (Swinton, once again), who has retreated to a remote Italian paradise with her boyfriend (Matthias Schoenaerts) following an operation on her vocal cords that has rendered her literally speechless.
Over the next few days, dark secrets are exposed, not just concerning Harry and Marianne's relationship, but embroiling all parties in a web of betrayal, seduction, and indulgence. A heady cocktail, spiked with all Guadagnino's most potent themes, A Bigger Splash is sexy, stylish, provocative and, as it turns out, lethal.
Want more articles like this? Follow
SCMP Film
on Facebook