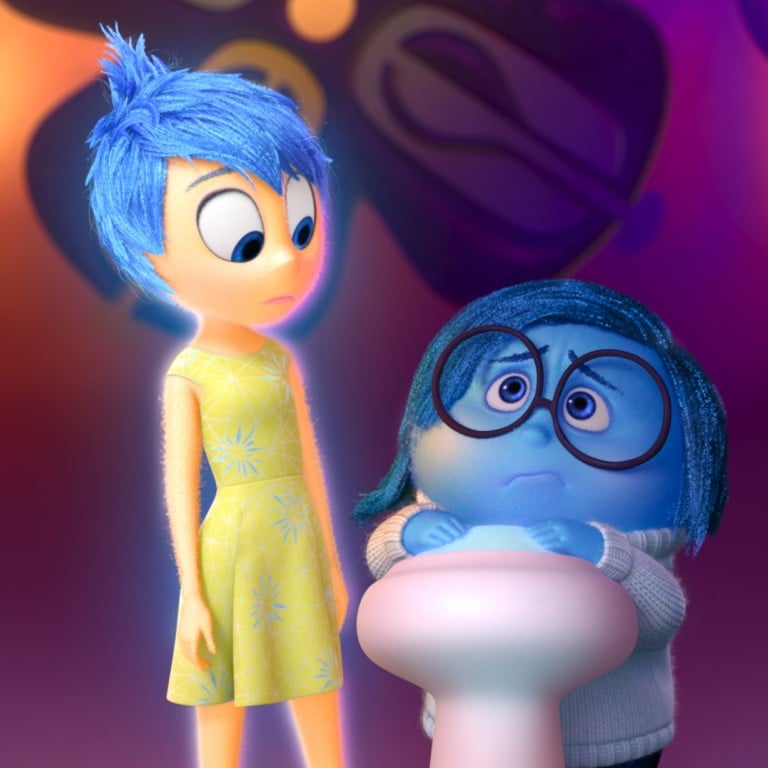 Classic American films: Inside Out – Pixar's take on the human mind remains one of the studio's best efforts
Released to great acclaim in 2015, Inside Out is a beautifully put together film directed by Pete Docter and Ronnie del Carmen
Ultimately, like Toy Story and Up, it is all about praising the power of the imagination
In this regular feature series on some of the most talked-about films, we examine the legacy of classics and re-evaluate modern blockbusters. We continue this week with the 2015 film Inside Out .
From Toy Story to The Incredibles, Monsters Inc to Up, Pixar animated films take a high concept as far as it will go. In the case of Monsters Inc, that means running out of steam about halfway through; in the case of Up it means approaching the profound.
Directed by Pete Docter and Ronnie del Carmen, and released to great acclaim in 2015, Inside Out has a wonderful central conceit in which the human mind is a colourful Rube Goldberg machine controlled by a committee of emotions.
In charge – for now – is Joy (voiced by Amy Poehler) a huge-eyed sprite with a permanent spring in her step. She's joined by Sadness (Phyllis Smith), Fear (Bill Hader), Disgust (Mindy Kaling) and Anger (Lewis Black): a colour-coded sitcom cast with exaggerated characteristics. Anger, for example, is an apoplectic New Yorker in a too-tight short-sleeved shirt. In the live-action version he'd be played by Dennis Franz.
Joy and company inhabit the brain of a little girl called Riley. Their job is to protect her core memories – depicted as huge shiny bowling balls – but things get complicated when her parents move to San Francisco and everything starts to go wrong. Even the fast food is confusing. "Congratulations, San Francisco!" fumes Anger, "you've ruined pizza!"
Gradually Sadness, a mopey depressive in a baggy jumper, manages to infect Riley's core memories, and she and Joy must journey through Riley's subconscious to retrieve them and restore her equilibrium. Imagine Christopher Nolan's Inception rewritten by Willy Wonka and you're halfway there.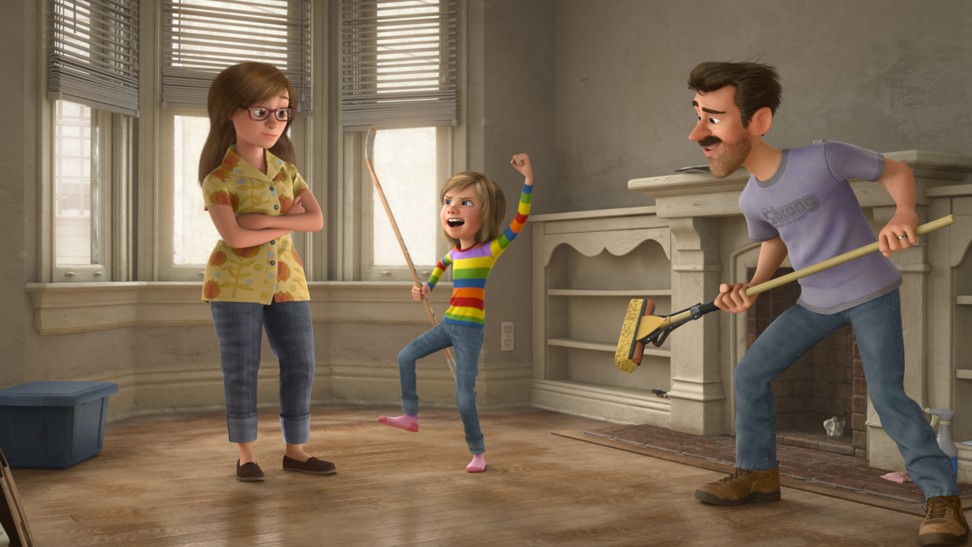 The film is beautifully put together. The real world is beige, whereas Joy and co are all depicted in primary colours. Each scenario Riley encounters threatens to tip from triumph to disaster at the shift of a hormone. And everyone – even her parents – has the same internal wranglings: her dad's emotions have 1970s moustaches just like he does.
Along the way, there are some clever jokes about memory. Joy and Sadness, for example, interrupt workmen removing useful information (phone numbers, presidents, etc) but leaving the useless: a jingle for Triple Dent gum, which pops up with infuriating regularity.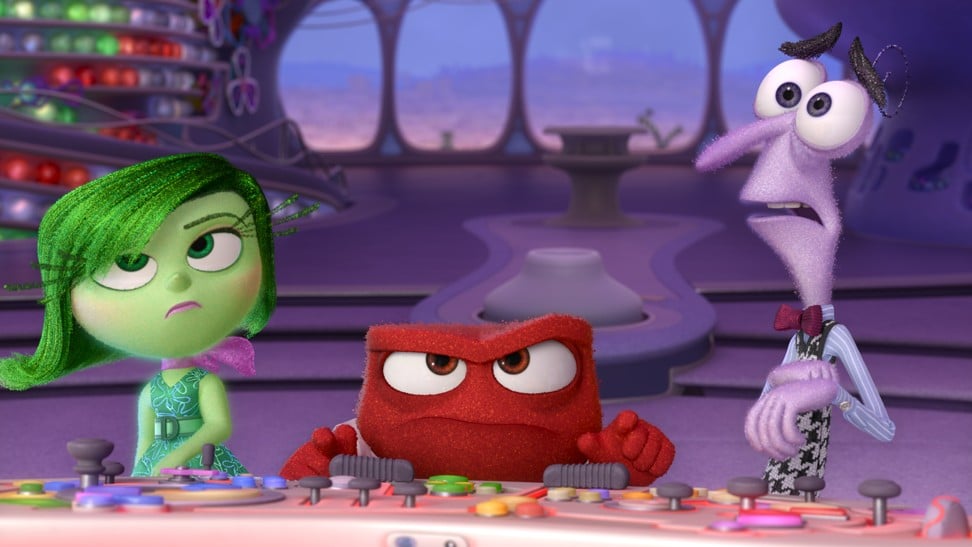 Someone mixes up a box of facts and opinions. And when the gang venture into Abstract Thought, they turn into Picasso-style doodles. It's a brave children's film that makes room for a riff on Impressionism.
Ultimately, like Toy Story and Up, this is a film praising the power of the imagination. Joy and Sadness team up with Bing Bong, Riley's imaginary friend, and explore all the facets of her interior life. Though what's happening outside may be ordinary – a bad day at school, a disappointing pizza – what goes on inside is magical.
It ends as wittily as it began, with Riley and her parents settled and Joy and Sadness working in harmony. "Things couldn't be better," Joy says. "Riley's 12 now. What could happen?" What indeed.
Want more articles like this? Follow
SCMP Film
on Facebook