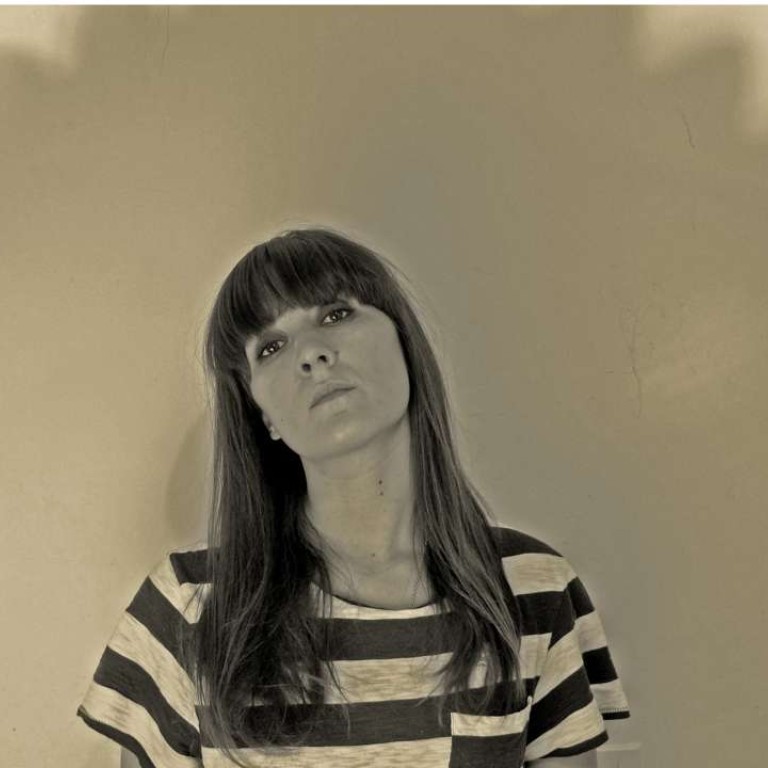 Album reviews: wonky, wonderful sonic adventurism from Cate Le Bon
Multi-instrumentalist Lucky Peterson is back with a set of moody late-night numbers, nu-metal Otep bring chaos to the mosh pit and Ashley Shadow releases a debut album of noirish folk
Cate Le Bon
Crab Day
(Turnstile Music)
4/5 stars
Named after her niece's alternative to April Fool's Day, the crustacean-celebrating fourth album from Cardiff's beautifully skew-whiff singer-songwriter Cate Le Bon is the soundtrack to visiting the fun fair and overdosing on candyfloss. As on her three previous albums there is a peculiar playfulness to Le Bon's abstract melodies but to focus solely on Crab Day's quirkiness would be doing a huge disservice to the songcraft on show. Recorded in sunny California with Warpaint drummer Stella Mozgawa and her long-time Welsh cohorts Huw Evans and Stephen Black, Le Bon describes it as the sound of "the right people at precisely the right time, in an environment that furnished and fuelled the abandonment we felt effortlessly". She's not wrong. Blessed with a similar mystic sonic adventurism as fellow Welsh oddballs Super Furry Animals, the stomping folk pop of Find Me could sit comfortably on any Gruff Rhys solo album, while I'm a Dirty Attic is '60s pop lost in a dark and melancholic haze. A wonky and wonderful day out.
Lucky Peterson
Long Nights
(JSP Records)
3/5 stars
Now in his early 50s, there's very little that veteran bluesman and former child prodigy Lucky Peterson hasn't achieved throughout a lengthy career that began at the precocious age of six. With no visible signs of slowing down any time soon (the prolific multi-instrumentalist released no less than three albums in 2014), Long Nights, the follow-up to 2015's Live in Marciac album, is a set of moody late-night numbers recorded live in the studio. Accompanied by the tight rhythm section of bassist Jonathan Fisher and drummer Jamil Byrum, Lucky lays down some sweet, soulful slide guitar and dances across the piano keys to create whiskey-soaked lounge grooves. With eight of the 11 tracks co-written with his wife Tamara, there are your typical blues laments throughout. The rolling Never Coming Back talks of "a brand new Cadillac", while on the high-energy swing of Mad as a Man Can Be Lucky howls and roars "I'm a good loving man", his impassioned vocals just another fine instrument among the heady musicianship.
Otep
Generation Doom
(Napalm Records)
3/5 stars
"I don't give a f***!" bellows nu-metal vocalist Otep Shamaya to start her band's seventh album Generation Doom. It's an opening statement that is repeated many times throughout the brutal thrash of Zero, a thunderous opener that is likely to ignite chaos in the mosh pit at the LA band's incendiary live performances. "For this album, I unleashed my soul and allowed it to soar freely," says the multi-talented artist. "On a cycloptic mare, hooves made of iron and air, I charged into the inky heart of art and roared at the old gods in the ashes of their ruin." Not your typical Coldplay press release, then. The punishing assault continues with the furious industrial beats of Feeding Frenzy, while on the pummelling God Is a Gun ("Here's a monster in the garden. You will call it god") Shamaya sounds delightfully deranged. It's a testament to her artistic vision and vocal abilities, switching effortlessly from singing to rapping to guttural screaming, that Otep can create such beautiful melodies with insanely aggressive rhythms.
Ashley Shadow
Ashley Shadow
(Felte)
4/5 stars
Having previously sung on albums by Pink Mountaintops, The Cave Singers and Bonnie "Prince" Billy, Vancouver's Ashley Webber finally steps into the spotlight with the release of her debut album under the guise of Ashley Shadow. Handling guitar, bass and vocal duties, the former bassist of defunct post-punk outfit The Organ channels a similar noirish folk to that of Sharon van Etten – and with production handled by Black Mountain's Joshua Wells (her sister Amber is also a member of that band), the album unsurprisingly bears more than a few dreamy atmospheric hints of Wells' full-time outfit. Tired takes a more upbeat indie rock approach to the subdued yearning of lead single Tonight, but more often than not, Ashley Shadow embodies a very British pop bleakness. Bringing to mind both Polly Harvey (Laws, All For You) and Nadine Shah (Another Day), Webber's haunting tones certainly add an aching vulnerability to the darkly enchanting vibe. With a debut this accomplished it's going to be nigh-on impossible for Webber to step back into the shadows.