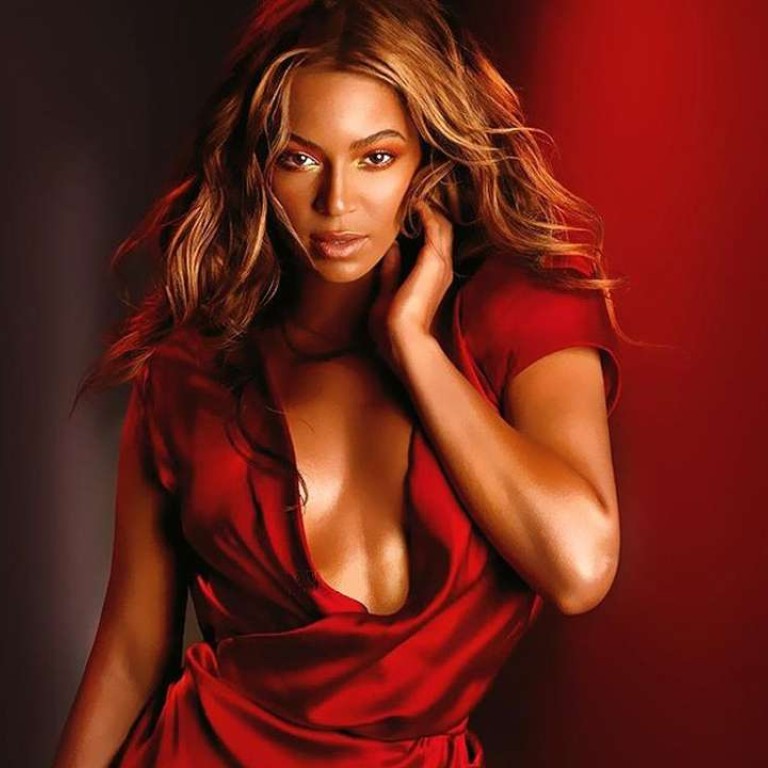 After Lemonade, Beyoncé is on top of the world
The artist shows there's no traditional path to superstardom – and now she's able to release what she likes when she likes, nothing stands in her way
There was a time when Beyoncé wanted to be a movie star. That was, after all, the traditional trajectory for pop singers who were bursting at the seams of music stardom – especially "divas". Break out, break big, dominate the charts, star in a bunch of movies, become a household name. Basically, find a way to be Elvis.
Some of those divas were born to straddle the two worlds of music and film (Barbra Streisand, Diana Ross, Whitney Houston), while others were, let's be generous, ill-suited for the stretch (Madonna, Britney Spears).
Beyoncé tried; you could see it in every role. She tried to do something sassy in her screen debut, as Mike Myers' sidekick/love interest in Austin Powers in Goldmember. She tried as the singing plot contrivance opposite Steve Martin in The Pink Panther.
She really tried in Dreamgirls, only to be overshadowed by Jennifer Hudson's Oscar-winning turn as Effie White – even though the role of Deena Jones is supposed to be overshadowed by Effie. And Beyoncé absolutely gave it her all as the drug-addled blues chanteuse Etta James in 2008's Cadillac Records–- a performance that, frankly, was as strong as anything nominated that year. (Her last appearance in film was as Idris Elba's wife in 2009's Obsessed – probably as good a parting gift as any.)
Movies never fit Beyoncé, not the way she wanted them to. Hollywood, in doing what Hollywood does, put her in either the "daffy love interest" box or the "singer who can play a singer" box. So Beyoncé took one last film role – as a member of the voice cast of 2013's already forgotten Epic – and packed it in.
And then came Lemonade, her visual album that made its debut on HBO last month.
Much has been said about the music of Lemonade – the triumphant, thunderous, black superheroine anthems and the evisceratingly honest ballads and the "Dolly Parton by way of Bourbon Street" country tune – but to watch Lemonade is to see a woman impossible to contain in a thing as petty as a box.
Beyoncé on this screen, on her screen, is something of simultaneous fragility and fury, of downy-soft tenderness and the white-heat of a solar flare. Maybe it's that she needed some time on her clock, some life under her belt, to be the actress she couldn't have been before. Maybe the material that life gave her was better than anything Hollywood did.
Lemonade is an unqualified artistic and economic triumph. It raced to the top of the Billboard charts, just like Beyoncé's previous album, which simply dropped into the iTunes store with no warning and blew up.
Beyond album sales, Lemonade made staying home on a Saturday night and watching HBO an event people put on calendars. It placed Beyoncé right in the middle of the cultural conversation in a way that few artists of any stripe can hope to achieve.
Clearly, now is about when some studio executive tells his or her team, "We should try to get Beyoncé for our new sequel/reboot/prequel – I bet she'd look great in a superhero costume." And here's the thing: Hollywood no longer has anything to offer Beyoncé.
She can execute her craft at the highest level with virtually no interference. She chooses when and how to release her work. She can say anything she wants to say and has an army of consumers waiting to consume. She controls the medium, the method and the message. If Beyoncé has something she wants to tell the world, there's no one in the world who can stop her.
What can movies promise her that she doesn't already have? Money? Exposure? Relevance? Done, done and done.
Perhaps Beyoncé wants an Academy Award, like the one Hudson won for Dreamgirls, a thing that must've been all the more frustrating to Beyoncé for how close it was while eluding her grasp.
But if that's the case, she could always release her next pop culture salvo into cinemas first. At this point, who's going to be the poor fool who says no to Beyoncé?
Los Angeles Times