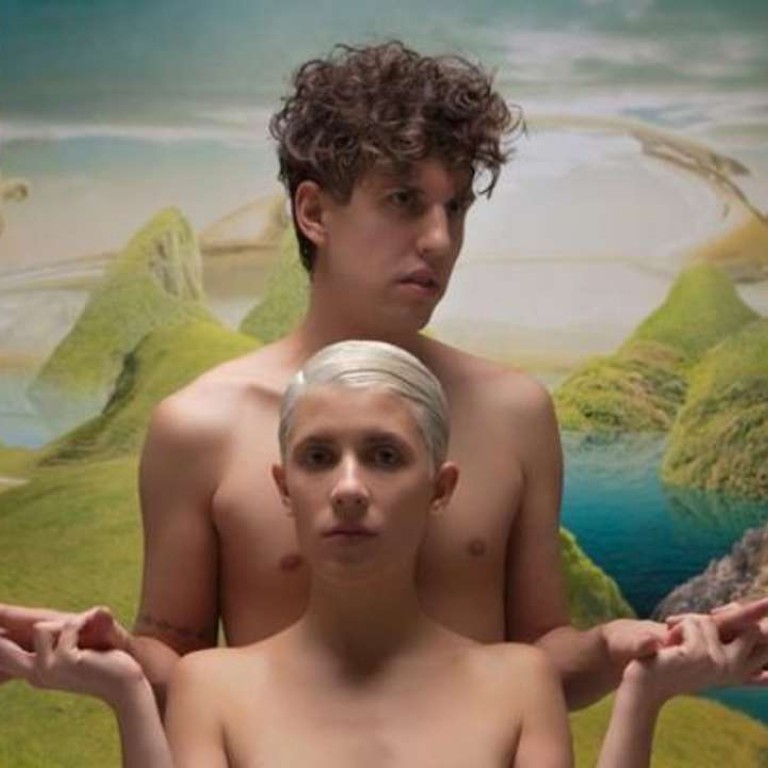 American band Yacht heavily criticised for sex tape hoax
Fans' initial sympathy turned to anger and outrage when the deception was revealed, although the group members maintain they haven't crossed a line
Marketing gimmicks in music are nothing new. Just the other week, Radiohead slowly disappeared (then reappeared) on the internet to promote a surprise album. And speaking of unanticipated releases, Beyoncé dropped her chart-busting Lemonade on a Saturday night along with an hour-long short film. But deleting one's Facebook page or unexpectedly releasing an album isn't generally called "reprehensible" or "horrific".
Pretending to be the victim of the unintended publication of a private sex tape, on the other hand, has the potential to deeply offend people. And that's exactly what Yacht did.
Jona Bechtolt and Claire L. Evans, who make up the band's core, are romantically involved. On Monday, the two released what seemed to many like a bold and honest statement on their Facebook page.
The post announced that "due to a series of technological missteps and one morally abject person, a video that we made privately has been released to the public." It went on to state that the two, who have been "romantic … partners since 2006", made a sex tape together, which was intended only for private use. They called its release "a true and humiliating blurring of the public and private" and expressed pain at not having a choice in the video's sharing.
Three hours later, the two wrote that they decided to sell the tape. It was out there anyway, so this was a means of controlling the situation.
More than 1,600 people reacted to the post. Kind, empathetic reactions poured in.
"To whomever violated you, let us, the people know what we can do to help," wrote one user. "This too shall pass, and we support and love you! You have always held such integrity, you didn't lose any of that integrity today. You were violated and victimised," wrote another.
The pair's Facebook post ended with the words, "We hope you understand that this is not a delicious scandal. This is an exploitation."
Many felt that's the only part of the statement that contained any truth, because, as it turns out, the entire post was a complete falsehood aimed at promoting their new single, I Wanna F*** You Till I'm Dead.
On the landing page where users were able to enter credit card information and "purchase" the sex tape is now a note stating that anyone who tried buying the video was not charged. It also contains a link to a real porn website that is hosting an art video (that is in no way pornographic) the two created.
"This was not designed to make money or sell records, but to explore the intersection of privacy, media and celebrity. We enjoy and have spent a decade creating multifaceted projects that unfold over time, using the most current tools at our disposal," the statement reads.
Internet users were furious.
"Your fake sex tape fiasco to generate PR for your band completely and totally mocks and undermines efforts to make revenge porn a serious crime, especially given the number of suicides and personal lives that have been ruined over people legitimately doing this," wrote one Facebook user.
"This publicity stunt is one of the most disturbing I've seen yet. You are completely undermining the thousands of people have had their lives completely ruined by having a sex tape or nude photos leak. I am completely shocked by the distaste here and I CERTAINLY won't be buying anymore of your music," wrote another. And more piled on, calling it "reprehensible to no end" and "horrifically disturbing".
Many media outlets also decried the band.
"There are ways to not do a stunt. And this is certainly one," Los Angeles Times music writer Gerrick D. Kennedy opined. "By successfully getting news organisations to give coverage to this hoax, they've lent credence to the very real and persistent assumption that victims of sex crimes are doing it only for the attention," Lizzie Plaugic wrote in The Verge.
"What Yacht did is troll people's innate sense of horror, disgust and compassion when confronted with a terribly violating crime," Anna Merlan wrote in Jezebel, adding, "This is one of the grossest publicity stunts I've ever seen."
Even the band's PR company took to Twitter and quickly distanced itself from the hoax.
"It's time to state this. We are not involved in the Yacht situation in any way the idea was devised and executed 100% without us."
Actual lives have been damaged by both leaked images of celebrities and by "revenge porn", which refers to the act of publishing private sexually explicit photographs or videos of someone as a means of hurting that person.
Following a leak of nude photos, actress Jennifer Lawrence told Vanity Fair: "It is not a scandal. It is a sex crime. It is a sexual violation. It's disgusting." In 2010, 18-year-old Tyler Clementi was secretly filmed kissing another man in his Rutgers University dorm room. After the video was streamed to the internet, Clementi committed suicide.
The band members, though, don't think they crossed a line. The note announcing the whole thing had been a hoax concluded: "There is one dark note we want to address. We never make light of victims of any form of sexual abuse. Frankly, it's disturbing to us that press outlets could make the incredibly irresponsible leap from 'celebrity sex tape', which is the cultural trope this project explicitly references, to 'revenge porn', which is unfunny, disgusting, morally repugnant, and completely unrelated."
The Washington Post