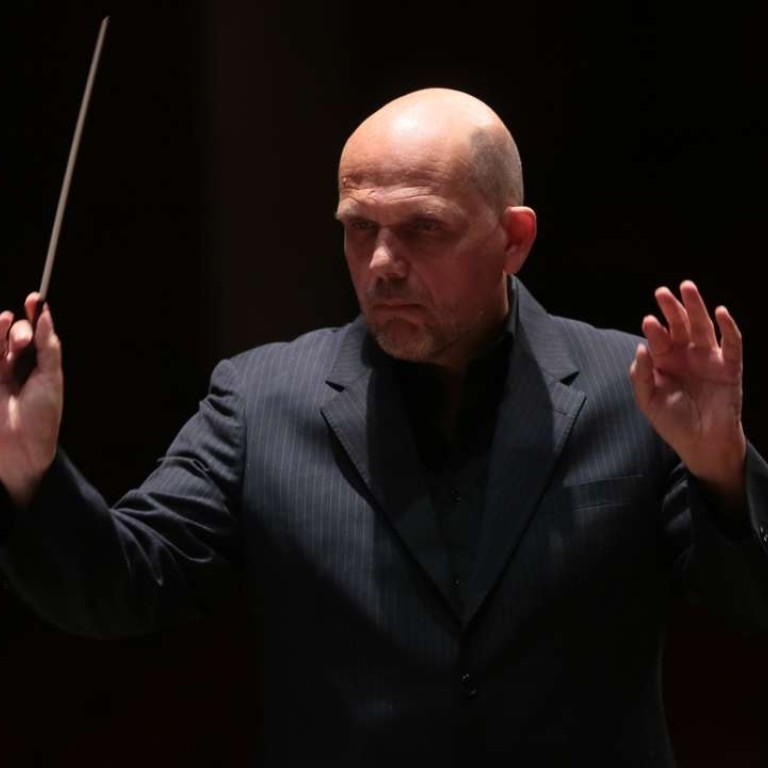 Yo-Yo Ma to open 2016-17 season at HKPhil
Ma is only one of the delights of the Philharmonic's upcoming season, which will also see Jaap van Zweden begin to conduct a two-year Mahler cycle, plus major works by Beethoven, Schubert, Mozart, Brahms and Haydn
There is much buzz around the Hong Kong Philharmonic Orchestra's 2016-17 season – the first season after its music director, Jaap van Zweden, was named the next head of the New York Philharmonic.
In the words of Raff Wilson, the troupe's director of artistic planning, the appointment "has a huge impact on all sorts of levels. This announcement puts him as a successor to Bernstein, Mahler, Maazel – it puts him in the very top tier of conductors in the world, and here he is, with our orchestra."
Van Zweden is expected to work with the Hong Kong Philharmonic until at least 2019.
For the upcoming season, he will be in Hong Kong for 10 weeks, and his Mittel-European sensibilities anchor theprogramming, which includes the first year of a two-year Mahler symphony cycle.
He will also conduct major works of Beethoven, Schubert, Mozart, Brahms and Haydn.
The Wagner Ring Cycle will complete its third instalment with the monumental opera Siegfried. Star singers include Simon O'Neill as Siegfried, Heidi Melton as Brünnhilde and Matthias Goerne as the Wanderer.
For the season opening concert, the long-awaited Yo-Yo Ma will be the soloist. Wilson offers a window into the complex planning process: "Ma's schedule is phenomenally complicated and his manager can usually tell you what he is doing on any given Saturday in five years' time."
The music is of interest beyond the star power: principal guest conductor Yu Long will conduct pieces by Bizet, Dvorak and a new piece, Duo, composed by Zhao Lin for Ma and sheng virtuoso Wu Tong.
Last year the Hong Kong Philharmonic was criticised for not featuring enough Hong Kong talent. It will be harder to make that accusation this year.
Young conductor Elim Chan, after making a success of the Christmas programme last year, has been invited back to conduct a full programme of "meaty" works including Beethoven's Emperor Concerto with Stephen Hough as soloist.
Wilson says, "In this season we see another young conductor in the Christmas slot – that's Vivian Ip, who recently completed her studies in Vienna, who's originally from Hong Kong. This could be the start of another beautiful relationship. You want to keep giving [young talent], of course an opportunity, but a supportive opportunity."
Four young Hong Kong composers were also chosen to compose new pieces to be presented in a workshop setting.
The audience will be asked to vote for their favourite piece and van Zweden will be on hand to provide feedback. The goal is to create an opening piece for the orchestra's tours, and the composers were given the guideline to make the music "optimistic and cheerful".
Other highlights to look forward to include four principal players – violin, oboe, bassoon and cello – performing Haydn's Sinfonia Concertante; violinist Ning Feng in Bartok's Violin Concerto No 2, conducted by van Zweden; Orff's Carmina Burana with the Philharmonic Chorus and the Hong Kong Children's Choir; and Lea Salonga, best known as the voice of Disney princesses Jasmine and Mulan, joining the orchestra for Disney and Broadwayfavourites.
Children's programmes include the popular Peter and the Wolf, The Carnival of the Animals, and the astounding piece Ricochet, performed with ping-pong balls.
Season tickets go on sale on June 10 and single ticket sales begin on August 1.