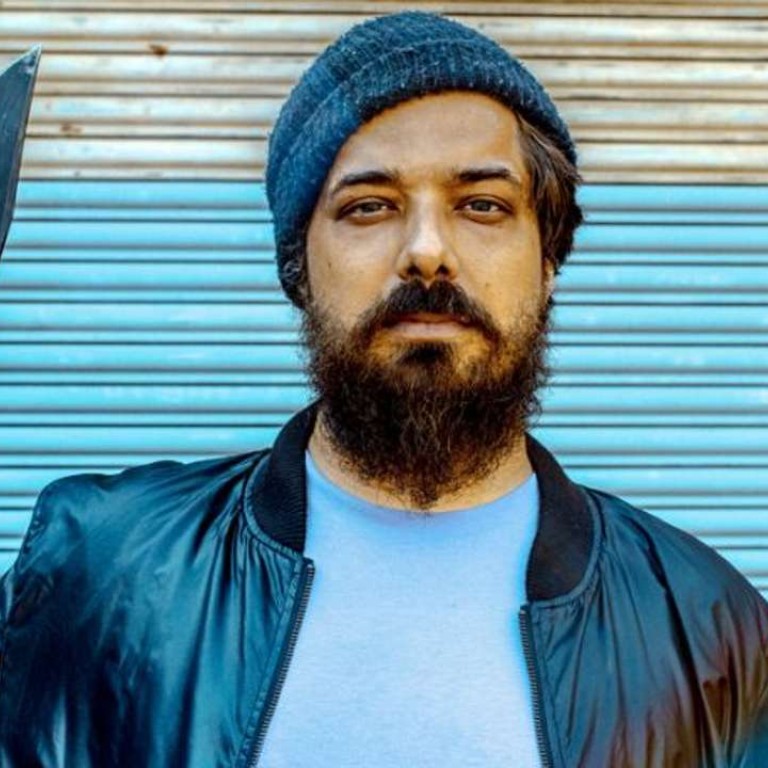 Album reviews: Aesop Rock, White Lung, Doomsquad and Keith Urban
Rapper Aesop Rock is at his most personal, White Lung add colour to their punk sensibility, Doomsquad captivate with experimental soundscapes, and a soulless Keith Urban embodies desperation
Aesop Rock
The Impossible Kid
Rhymesayers Entertainment
4/5 stars
Following on from 2012's well-received Skelethon, The Impossible Kid marks Aesop Rock's second release on the Rhymesayers label, and sees the acclaimed 39-year-old rapper at his most personal yet. Partly written in a secluded barn after the passing of a close friend prompted the hip hop lyricist to abandon the city, the album sees middle age looming on Aesop and puts him in a reflective mood, dissecting his childhood and riffing on the personal themes of family, death and depression. But that's not to say the mood is simply dark and gloomy (Kirby concerns the behaviour of his cat around other felines); there is still plenty of the elusive emcee's acerbic humour and wondrous wordplay throughout the social commentary. "I think we're all a bunch of weirdos, on a quest to belong," he states on the funky Dorks, Aesop consistently matching his extensive vocabulary with detailed self-produced beats. Overall, The Impossible Kid proves to be far less cryptic and more accessible than some of the rapper's previous recordings.
White Lung
Paradise
Domino
4/5 stars
In 2014, Vancouver hardcore outfit White Lung made possibly the most ferocious punk rock album of the year, the brutal and pummelling Deep Fantasy, led by the deliciously raspy sneer of frontwoman Mish Barber-Way. For the follow-up, Paradise, the band's fourth full-length album in only six years, the punk intensity still very much remains but this time around the band, completed by guitarist Kenneth William, bassist Lindsey Troy and drummer Anne-Marie Vassiliou, add noticeable shifts in momentum to create a more colourful sonic onslaught. Built once again around William's frenetic six-string mastery, the album partners soaring melodies with Barber-Way's abrasive snarl and a tight-knit rhythm section, with both lead single Hungry and the slower stadium anthem Below demonstrating a more expansive and polished sound. While it may be the band's longest album to date (clocking in at mighty 28 minutes!), the cleaner edge may not please every long-term fan, but Paradise is still a short, sharp blast of punk rock fun.
Doomsquad
Total Time
Bella Union
4/5 stars
For what started out as an impromptu tongue-in-cheek folk group, the Canadian Blumas siblings blossomed into an exciting and unique tribal indie-techno outfit with the release of their 2014 debut Kalaboogie, and 2015's Pageantry Suite EP. For their second album, the multi-instrumentalists and psychedelic explorers Trevor, Allie and younger sister Jaclyn decamped from the natural landscapes of Northern Ontario to the open-air retreat of New Mexico to create an album for the blissful desert dance floor. Showing a shared fascination with spirituality, art, and pulsating trance beats, Total Time certainly has its fair share of expansive and experimental soundscapes, layers of guitars and synths mixing with ethereal chanting. It's not everyday that you hear a thumping lead single such as Solar Ass ("my burro, my hero, my ass") inspired by the love of a donkey. Mixed and produced by Holy F***'s Graham Walsh, Total Time is an album built around hypnotic rhythms and sprawling mystical grooves, made by a collective gazing up at the stars with their bloodshot third eye wide open.
Keith Urban
Ripcord
Capitol Nashville
2/5 stars
If anything is more likely to make my skin crawl than a big hairy spider chowing down on polystyrene bricks, then it's the term "modern country pop", a spine-chilling genre that New Zealand-born Australian Keith Urban is blazing a trail towards on his eighth studio album, Ripcord. Much like fellow artists Sam Hunt and Blake Shelton, Mr Nicole Kidman, with his piercing blue eyes and perfectly tousled hairdo (just check out the cover), is contemporary country's wet dream, the wholesome good guy with pop sensibilities and a pleasant voice. With 10 producers working on these 13 new tracks, Urban's "most exhilarating album to make, both musically and creatively" shoots off in many radio-friendly directions, the former American Idol judge seemingly influenced by the reality show's future pop stars. Urban is joined by Carrie Underwood on the upbeat duet The Fighter, while the hip-hop-lite Sun Don't Let Me Down is graced by Chic's Nile Rodgers and cheesy rapper-for-hire Pitbull, an overly used trick that screams of Urbland's soulless hit-making desperation.