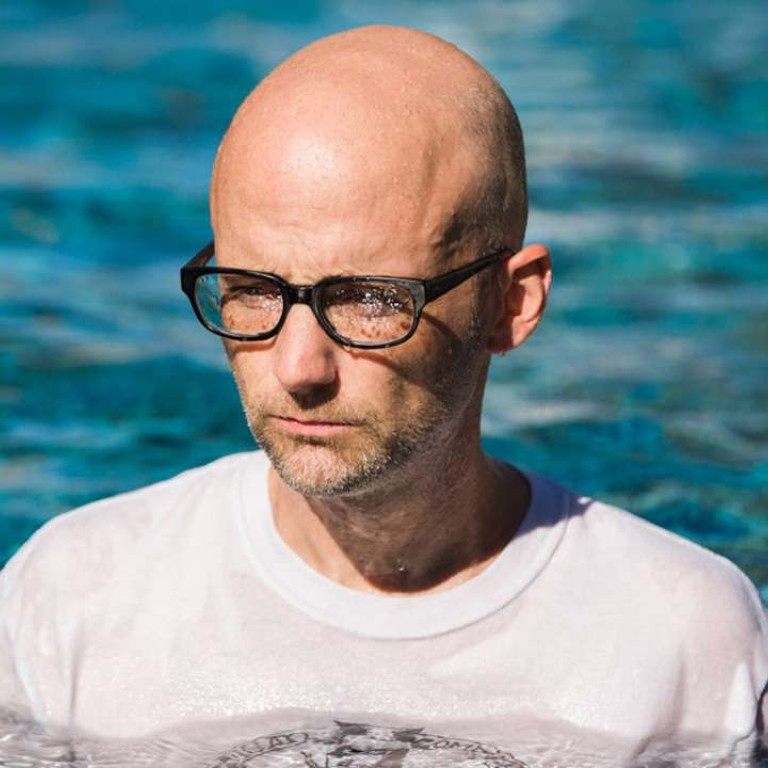 Moby talks about his memoir Porcelain, an incisive look at a life in music
Self-deprecating, hilarious and moving, singer-songwriter Moby's memoir focuses on New York in the '90s and his rise from a poor electronic musician to an international star and his momentary fall from favour
Rock memoirs rarely live up to expectations, but Moby's Porcelain is an exception. It ranks with former Sonic Youth member Kim Gordon's Girl in a Band and a handful of others in recent years as a particularly incisive look at not just a life in music, but at the cultural and social circumstances that helped shape it.
It is by turns self-deprecating, hilarious and moving, particularly when Moby describes the ecstatic sense of community he would find at an underground rave or how the tears came when he finished a track such as God Moving Over the Face of the Waters.
Porcelain focuses on the 1990s, a decade when Moby graduated from his punk rock days in Connecticut to become an electronic musician living barely above the poverty line in lower Manhattan in New York. He scored a major club hit in 1991 with Go, which brought Madonna and even a pre-fall-from-grace O.J. Simpson to his performances, and then fell from favour as the club scene shifted from joyous rave music to something darker.
Moby recovered in 1995 with his breakthrough album, Everything is Wrong, which blended ambient music, techno and punk into an alluring overview of his wide-ranging tastes. He nearly scuttled his career again in 1996 with the abrasive Animal Rights, a punishing rock album released just as electronic music was booming again with the Prodigy, Chemical Brothers and Fatboy Slim.
The memoir takes the reader to the doorstep of the musician's biggest-selling album, Play, which he wrote and recorded while thinking his career was essentially over.
In an interview, Moby looks back on his New York years:
Why focus on these 10 years?
I was at a party five years ago in Bushwick [Brooklyn], sharing my old-guy New York stories when rents were cheap and crack was everywhere, and I felt a little like Grandpa Simpson, telling these young people these ancient stories. Someone said that I should write them down, and I started writing down New York memories … I wanted each chapter to hold up as a bar-room story, so that even if someone didn't like me or know who I was, they could still find something entertaining. There's also something about New York during that time. I went to a screening of a documentary a few years ago about the Lower East Side in the late '80s, early '90s, and everyone who went to the screening was lamenting the gentrification of New York and waxing rhapsodic about that time. What we're really saying is that we're sad that we're old. There's a romanticism attached to living in squalor in a dangerous crack neighbourhood, but somehow emerging unscathed. It was the first time we'd left college and had our own spaces and could congratulate ourselves on being able to get by on US$4,000 a year.
It's your first major writing project. Did you know what you were up against?
I'd read a lot of other memoirs, and I found them either anodyne or not very generous. You read a classic-rock memoir, and the guy spends 20 pages on minutiae that no one cares about. They obviously didn't have an editor, because someone should have said, 'No one cares what strings you used on your guitar'. Maybe 10 people do. You want emotional resonance.
Why end the book on the cusp of your biggest success?
That's such a valid question. I would love to have a second book, and I've written 150 pages, but the people I showed it to found it to be salacious. It's all about fame gone wrong – the drugs, the sex, the debauchery. It's a much more conventional story: the musician becomes famous, is unprepared for it and then is destroyed by it.
There are a couple of points in the book where you describe how you thought your career was over in a very fickle industry. What kept you going?
A deep love for making music. When I was growing up in the '70s and '80s, the musicians I loved all seemed broke. I'd go see Mission of Burma and they were not glamorous rock stars. They were sitting on the front of the stage drinking beer before their show. When Animal Rights failed, I was still making a living playing music, so I couldn't be that much of a failure. Plus, I never had a fallback plan – I couldn't do anything else.
So why did you make a punk-metal album just as the dance music you were known for was on the rise commercially?
As the mid-'90s happened, I got a little bored with how sophisticated dance music was becoming. Dance music had become almost like gentleman's music, more academic. The libidinous chaos of it, the female celebration in a lot of early dance music, that was going away. That made me sad. At the same time, I rediscovered a lot of guitar music. I largely blame Sepultura and Pantera. They were both making amazing records, and I wanted to go in the musical direction that spoke to me more, that I had an emotional connection with. In hindsight, I should have said to my managers, I'll make a punk record under a pseudonym and make a dance record under my own name. That's what a smart person would've done. But I'm stubbornly proud of that album.
Play sold millions of albums, but you didn't see it coming. You made this beautiful music while thinking no one would ever hear it, right?
After the failure of Animal Rights, I wanted to make an even darker metal record. But one of my managers said this simple sentence: "People really like your electronic music." There was an emotional aspect to what he said that just struck me. It's not that people would buy it, they just like it. And I thought if I have the ability to make music that reaches people and touches them emotionally, I should probably focus on that. That turned me off the path of making a super dark metal album, and making this wistful, winsome electronic record. But, yes, I felt like a bottomed-out has-been. My managers were trying to have meetings with labels, and at least half wouldn't even return our calls, and the rest were dismissive. When Play came out, it was supposed to be a failure, a weird lo-fi record that was going to disappear and fade away.
Tribune News Service