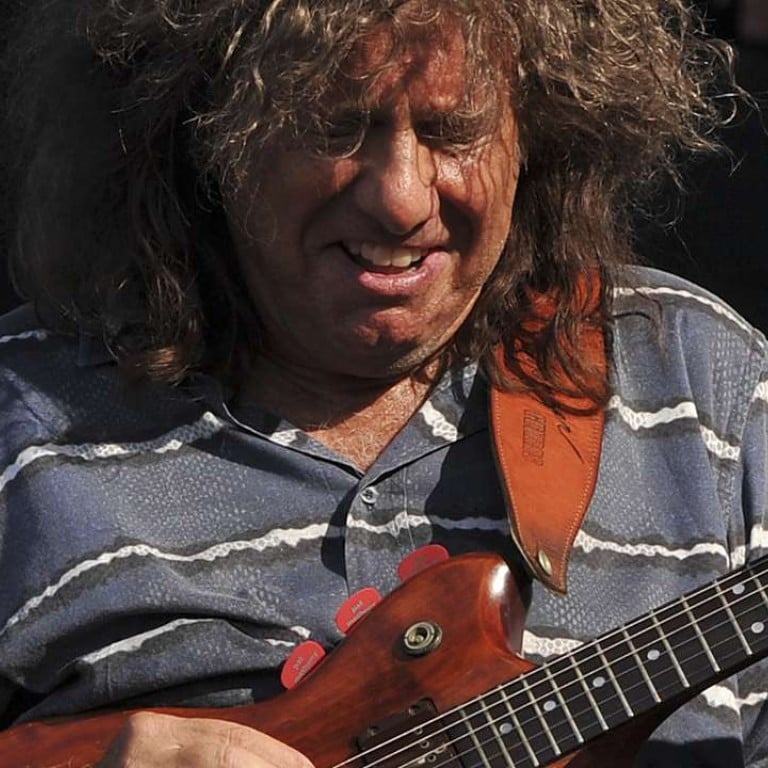 Pat Metheny to mine monumental back catalogue for Hong Kong concerts
I thought it would be fun to put together musicians who could cover the widest range of everything I have done, says jazz giant of new line-up – but expect some fresh compositions too
Pat Metheny, who plays Hong Kong in June, is probably the most influential jazz guitarist of the past 40 years. Equally notable as a composer and instrumentalist, he has picked up no fewer than 20 Grammy awards since his first in 1983, for best jazz fusion performance for the album Offramp.
His debut as a leader, Bright Size Life – made with a trio which included the equally influential bassist Jaco Pastorius – came out in 1976, and he has since released around 50 albums under his own name or as principal collaborator, and appeared on many more as a sideman.
He is one of only four jazz guitarists to have been inducted into the Downbeat Hall of Fame – the others being Django Reinhardt, Charlie Christian, and his own particular musical hero, Wes Montgomery. However, he remains modest about his achievements. "It was a shock to me honestly," he says of the Downbeat accolade. "I thought they must have made a big mistake or something. I don't ever think of myself in those kinds of ways. I just want to get better, and I feel like I am just scratching the surface.
"That said, I have gotten some really nice awards and honours over the years, and I always appreciate it."
The roll call of jazz musicians Metheny, 61, has worked with speaks volumes. They include jazz greats Charlie Haden, Ornette Coleman, Jim Hall, Paul Bley, Herbie Hancock, Michael Brecker, and from the younger generation Brad Mehldau and Joshua Redman, to name just a few. He has also collaborated with Joni Mitchell and David Bowie.
"If you look at the list of musicians I have worked with over the years, that is also a list of all of my favourites, almost to a person. I have been really lucky in that way," he says.
Hard work has probably had as much to do with his success as luck or talent. He more or less lives on the road.
However, in 2015 – a year during which he performed with collaborators Burton and the great bassist Ron Carter, as well as releasing an album with multiple collaborators in tribute to old friend and associate bassist Eberhard Weber – he says he did take a little time out to recharge his batteries.
Then, to go back to work on a 2016/17 world tour, he decided to assemble a new small group.
"The usual process for me over these years has been the traditional scenario that flows like this – write some music, make a record, do a tour," he says. "I wanted to break that pattern a bit this time. And also I have so much music from over the years that I almost never play, I thought it would be fun and interesting to put together a really select group of musicians who could cover the widest range of everything I have done previously and could also possibly develop into something beyond that with a lot of playing together under our belts."
Those musicians – who come to Hong Kong with him for concerts on June 1 and 2 fresh from their first few concerts together in Japan – comprise his regular musical associate, drummer Antonio Sanchez, Malaysian-Australian bassist Linda Oh, and British pianist Gwilym Simcock.
The concerts at Hong Kong Baptist University are being performed under the banner An Evening with Pat Metheny. "The concept is simple," he says. "To put together a really exceptional group of musicians and write some music for them, but additionally, to have them also be able to play anything from any point in my career as well.
"I am certain it will be an amazing live band too, because each player is truly great. I also expect the identity of the band to emerge as it goes and I am leaving lots of room for that to happen."
The small-group format allows him maximum flexibility, and the set list is expected to vary considerably from show to show.
Fans who have stayed with him over the years, however, can probably expect to hear at least one or two familiar tunes.
"As far as audiences go, I never try to guess what they like or what they might like. I only really know for sure what I like. Things have worked well for me by relying on that compass. But I always try to be considerate and aware of the people who go to the trouble to come see us. I want to offer our thing at the highest possible level," he says.
Much as he loves recording, it is in concert that he believes the music really comes alive.
"Writing music is really hard for me, and making a record is really fun, but it is always a challenge to get the record to match your internal vision of how you hope it will all sound in the end. But playing live is the final destination and by far the most satisfying part of the whole process for me."
An Evening with Pat Metheny, Baptist University Academic Community Hall, June 1 and June 2, 8pm. HK$380, HK$680 and HK$980. Inquiries: 9476 8655