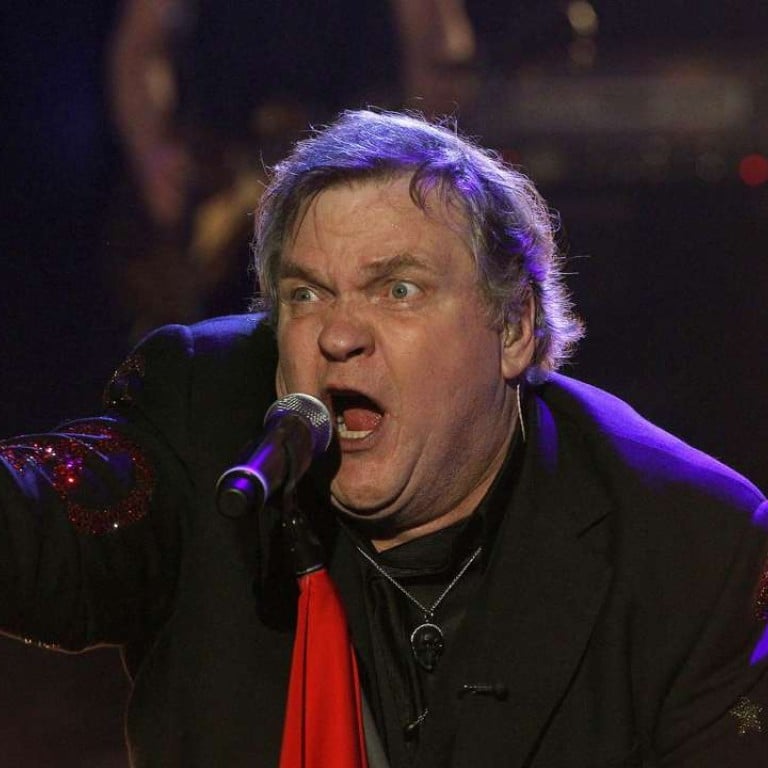 Singer Meat Loaf collapses on stage at concert in Canada; no word on his condition
68-year-old, who has asthma and irregular heartbeat and had cancelled earlier concerts because of ill health, is rushed to hospital in Edmonton. Fan says he was 'forgetting words, he wasn't on cue'
Rock singer Meat Loaf collapsed on stage during a concert in Edmonton, Alberta, and was taken to a hospital in unknown condition.
The 68-year-old had cancelled two other Canadian concerts in recent days – in Regina, Saskatchewan, on Saturday and in Calgary, Alberta, on Tuesday – citing ill health.
A video of the June 16 performance at Edmonton's Jubilee Auditorium showed the singer dropping his microphone and falling to the floor amid a performance of his classic I'd Do Anything for Love (But I Won't Do That). Musicians went to his side to help, and the music eventually stopped.
Meat Loaf's agent and music manager did not immediately return messages seeking comment.
WATCH: The moment Meat Loaf collapsed in Edmonton
A spokesman for Alberta Health Services said a patient was transported from the auditorium to a hospital, but the spokesman declined to identify the patient or provide an update on the person's condition for privacy reasons.
Fans tweet about Meat Loaf's collapse
Concert-goers were asked to vacate the arena, one fan present, Mikey McBryan, said.
Meat Loaf had appeared to be struggling earlier in the performance, McBryan, 33, said.
"It was him forgetting words, he wasn't on cue, but it was forgiveable," he said. "We're all loving it and going crazy, and then it just took a turn for the worst."
Born Marvin Lee Aday, Meat Loaf made his name with theatrical stage productions and operatic songs, including Paradise by the Dashboard Light, Two out of Three Ain't Bad and Bat out of Hell.
He won a Grammy Award for I'd Do Anything for Love (But I Won't Do That). He also appeared in the films The Rocky Horror Picture Show and Fight Club.
He has collapsed on stage before. In 2011, medics rushed to his aid during a concert in the American city of Pittsburgh but he got up and finished the show. In 2003, he collapsed at Wembley Arena in London and was admitted to a hospital.
The singer said he suffers from asthma and from a medical condition that causes an irregular heartbeat.