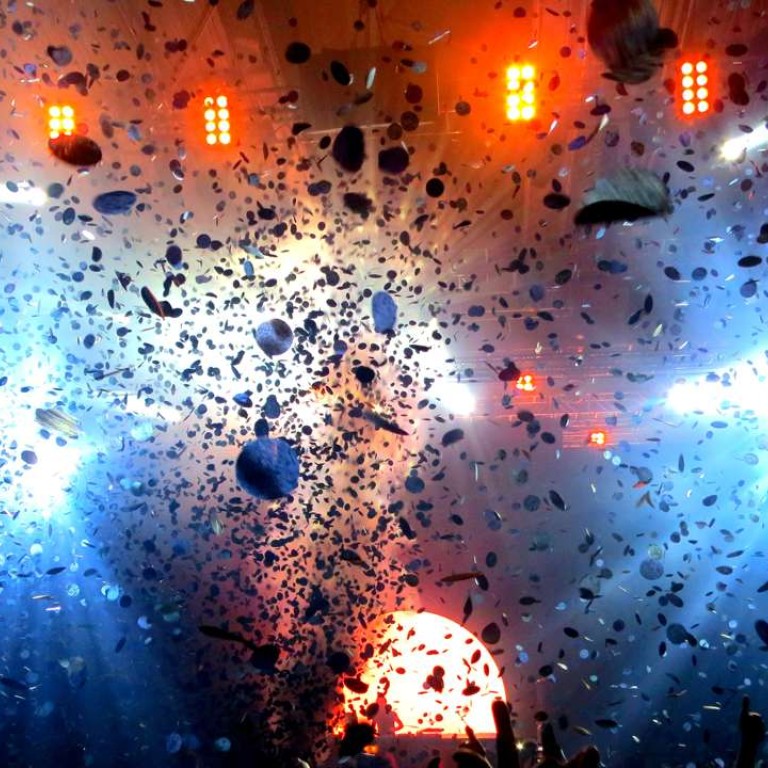 Sónar, Barcelona's influential festival of electronic music and visual art, is coming to Hong Kong
The festival, which has travelled to New York, Seoul, São Paulo and more, will hold a one-day event in the city next April courtesy of Magnetic Asia
Sónar, Barcelona's influential electronic music and arts festival, will be expanding to Hong Kong next year.
Since it was founded in the Spanish city in 1994, Sónar has grown into the world's foremost celebration of electronic music. Over the course of three days every June, Sónar Barcelona showcases the world's leading electronic music acts – previous headliners have included the likes of The Chemical Brothers, the Pet Shop Boys and LCD Soundsystem – and promotes digital culture and visual arts through a range of daytime conferences and workshops.
About 80,000 people attend Sónar Barcelona every year, while tens of thousands more come to the city for the satellite events and showcases that proliferate around the main show. Last year the festival contributed €72 million (HK$630 million) to the city's economy.
Sonar made its first international foray to London in 2002 and has since travelled to cities such as New York, Seoul, Chicago, Hamburg, Buenos Aires and São Paulo. It will make its debut in Hong Kong on April 1 next year.
Although the first Hong Kong Sónar will only be one day, organisers say a stellar lineup of local, regional and international live artists and DJ talent will be performing on six different stages at night, while the traditional Sonar digital art experiences and installations will take place during the afternoon.
This Hong Kong event is organised by Magnetic Asia, the same people behind the Clockenflap festival and the Your Mum series of live music events.
"Hong Kong is our home, and we're always looking for meaningful ways in which we can help cultivate and contribute towards a more vibrant cultural existence here," says Justin Sweeting, Magnetic Asia music director. "Marrying our company's experience and outlook with Sónar's vision and international standing, we feel we can make a real and positive difference here."
Sweeting, who has championed indie music in Hong Kong for more than a decade, adds: "It's important to understand all that Sonar as an event offers and all its various touch points. On the music side, we hope it continues to push the momentum [of the electronic music scene] forwards, and enables people to take a wider-spectrum view of electronic music.
"The benefits to everyone, from students to innovation-led industries, are far reaching. Effectively, the festival will serve as a meeting point for music lovers, creative, technology and cultural communities and businesses from Hong Kong and beyond."
The festival's venue, lineup and ticketing information will be announced in the coming months. In the meantime, keep an eye on
sonarhongkong.com