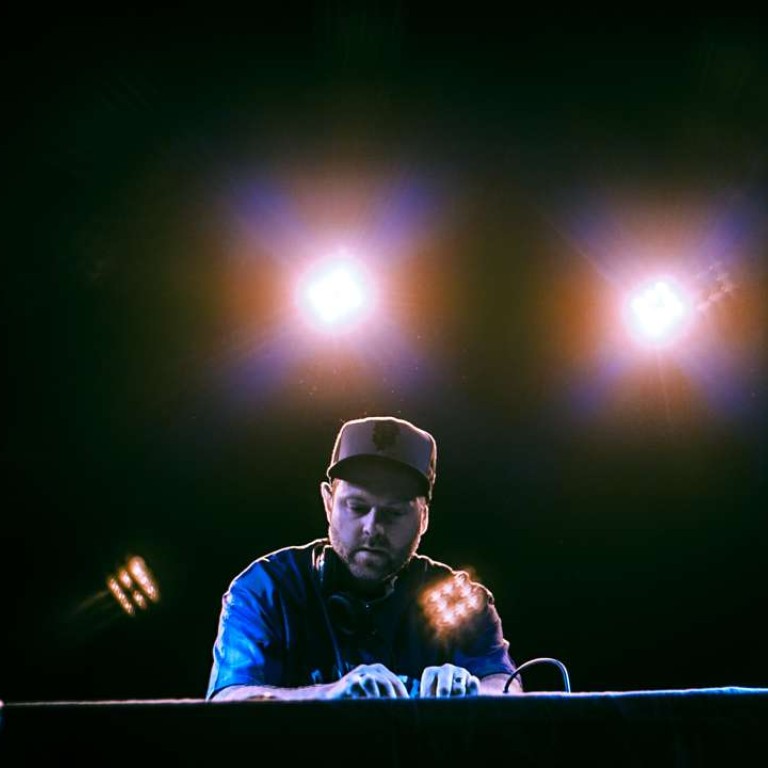 How sampling pioneers DJ Shadow and the Avalanches adapted to digital music era
The American instrumental DJ and Australian electronic music group, whose unrelated debut albums pushed the art of crafting new sounds out of existing music, are back with new albums after hiatuses
In the autumn of 1996, DJ Shadow blew minds around the world using materials he found in a dusty basement in California. Four years later, the Avalanches did much the same from their headquarters in Melbourne, Australia.
DJ Shadow's
Endtroducing
and the Avalanches'
Since I Left You
were landmarks in the art – and science – of sampling.
Both debuts made new music almost exclusively out of old sounds: riffs and grooves and snippets of speech harvested from forgotten vinyl records and carefully assembled into original songs. The works felt modern and ancient at the same time. Neither act invented the method, but each expanded its potential for emotion, humour and technical finesse.
Since then the landscape has changed, of course. Sampling became simpler thanks to YouTube and other vast digital-media archives. Technology made it easier, too, to stitch the samples together.
And that made room for the likes of Girl Talk, the pop-wise party-starter who's been the most prominent cut-and-paste specialist of the past decade.
Yet DJ Shadow and the Avalanches are still here. Twenty years after the release of Endtroducing (whose cover photo immortalised the record shop where the California native did much of his spelunking), they have new albums that reckon with the value of continuity and need to evolve.
For DJ Shadow, the path forward meant moving away from what he feared had become a caricature: the crate-digging "troll", as he put it, obsessed only with excavating obscure funk 45s.
"That is part of me," he says, acknowledging his reliance on such source materials in his work following
Endtroducing
, including multiple collaborations with Cut Chemist.
"But I didn't like the fact that it was coming at the expense of other ideas" – specifically, that he's someone interested in exploring fresh territory.
That's clearly the idea he's aiming to put across with The Mountain Will Fall, which came out late last month. DJ Shadow's first studio album since 2011, it still features the kinds of samples for which he's known: looped drums, grainy textures, chopped-up grunts and groans.
But true to the voice that announces, "The sound you are hearing is a relatively new one", at the beginning of The Sideshow, the album was built in large part from scratch, with programmed beats, live instrumentation and vocals from rappers such as Killer Mike and El-P of Run the Jewels.
"What's important to me is looking back and going, 'Wow, it's really dope that I chose to spend the time learning how to use Abelton [a popular piece of music-production software] and weaning myself off the (sampling) devices I was using on my prior albums," he said.
Even so, what distinguishes The Mountain Will Fall at its best is what also distinguished Endtroducing: the identifiably human sensations that DJ Shadow gets out of his chosen machinery, be it the anger in Nobody Speak, the melancholy in Ashes to Oceans or the sense of awe conjured by the title track, which ends with the sound of a cassette being removed from a tape player – a sly suggestion, perhaps, that every song is a sample waiting to happen.
There's something similar at work on Wildflower, the Avalanches' long-anticipated follow-up to 2000's Since I Left You. Like DJ Shadow, this Australian crew did more original production this time than in the past, which probably had as much to do with the musicians' desire to avoid sampling fees as it did with their improved programming skills.
Yet these dreamy, beautifully melodic songs rarely seem concerned with delineating what's old (a bit of Paul and Linda McCartney's Uncle Albert, a vocal turn by calypso singer Wilmoth Houdini) and what's new (Danny Brown's rapping, drums played by Kevin Parker of Tame Impala).
Instead, the varied elements combine to conjure what the group's Robbie Chater called "a cosmic radio station," where a freshly recorded guest vocal by Mercury Rev's Jonathan Donahue could pass for an outtake from the Beach Boys' "Smile" sessions.
"We love the idea that this is music from another dimension – these voices just floating through space and time," Chater says.
Part of what took the Avalanches so long to make
Wildflower
, out last week, was returning to the headspace that led to the group's debut. Much of the music the act made in the years after
Since I Left You
, Chater explains was "kind of amped up", more aligned with the general vibe in electronic music of late.
Technology streamlined the act's process, just as it did for their successors, he adds. "But we realised along the way that it doesn't really solve the core problem of what we're trying to do, which is to capture a feeling. No technology can get you there."
Indeed, Chater and his mates spent the last year or so editing, "taking away sounds to reveal that initial moment of inspiration that might've been a half-hour's work one morning and then later got covered up."
Though Since I Left You is now thought of as a touchstone, it started out as "kind of a little record", Chater said. "It was homemade." And the Avalanches wanted the same spirit for Wildflower, even if the decade-and-a-half wait inflated expectations for it.
"Our greatest achievement in the early years was finding a corner of the musical universe where no one else was operating. This was really about going home again."