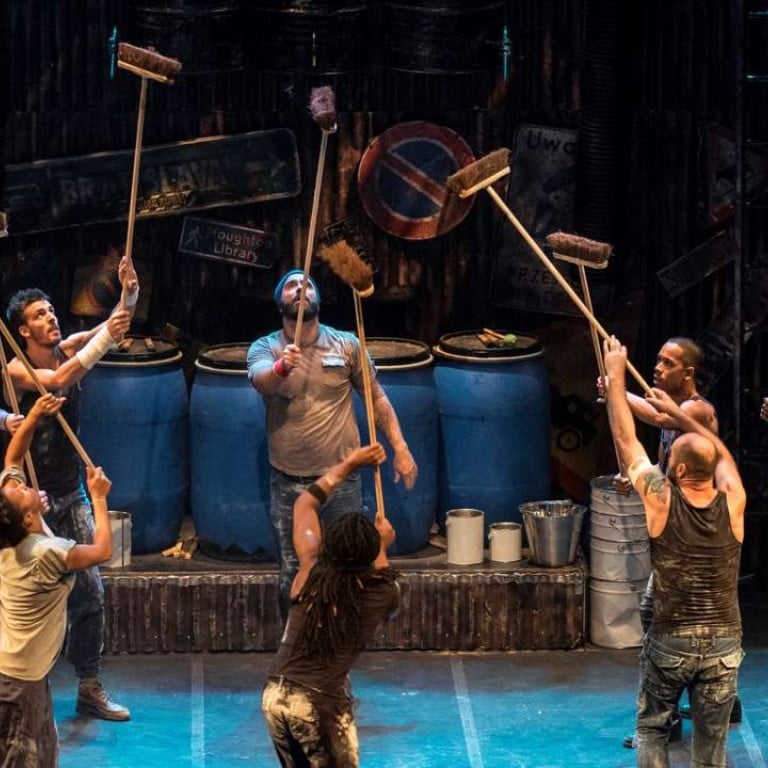 Tickets out now for Stomp, Alan Tam in Macau, and a Lewis Carroll romp
A high-octane percussion performance, a celebration of Canto-pop veteran's 40 years in the music business, and absurdist comedy await
Stomp
Get ready to experience the exhilaration of Stomp. Using everyday objects, such as lighters, trash cans, brooms and shopping carts, and combining dance, theatre and comedy, these playful percussionists give new meaning to the word symphony. Catch one of their shows during their over two-week- long run in Macau.
September 23-October 9: Tuesday-Friday, Saturday, 8pm; Saturday, 2pm; Sunday, 1pm, 6pm, The Venetian Macao, Macau, HK$144-HK$624 (early bird until August 10); HK$180-HK$780 Cotai Ticketing. Inquiries: 6333 6660
The Hunting of the Snark
Get ready for another highly imaginative ride with this modern adaptation of Alice in Wonderland creator Lewis Carroll's late-19th century poem. Based on a fictional animal called the Snark, the story follows a ragtag crew as they embark on a journey to catch it and collect a bounty for their efforts. In English.
September 20-23, 3.30pm; September 22, 1pm; September 24-25,11am, 1.30pm, Academy for Performing Arts, 1 Gloucester Rd, Wan Chai, HK$395-HK$550 HK Ticketing, Inquiries: 3759 7617
Alan Tam 40th Anniversary Concert Tour
The legendary Canto-pop star makes a grand entrance next month to celebrate his 40th year in the music business. The 65-year-old singer/songwriter, known as a mentor for upcoming artists, will perform crowd favourites from his four-decade-long catalogue of hits.
August 20, 8pm, The Venetian Macao, Macau, HK$380-HK$1,380 Cotai Ticketing. Inquiries: 6333 6660