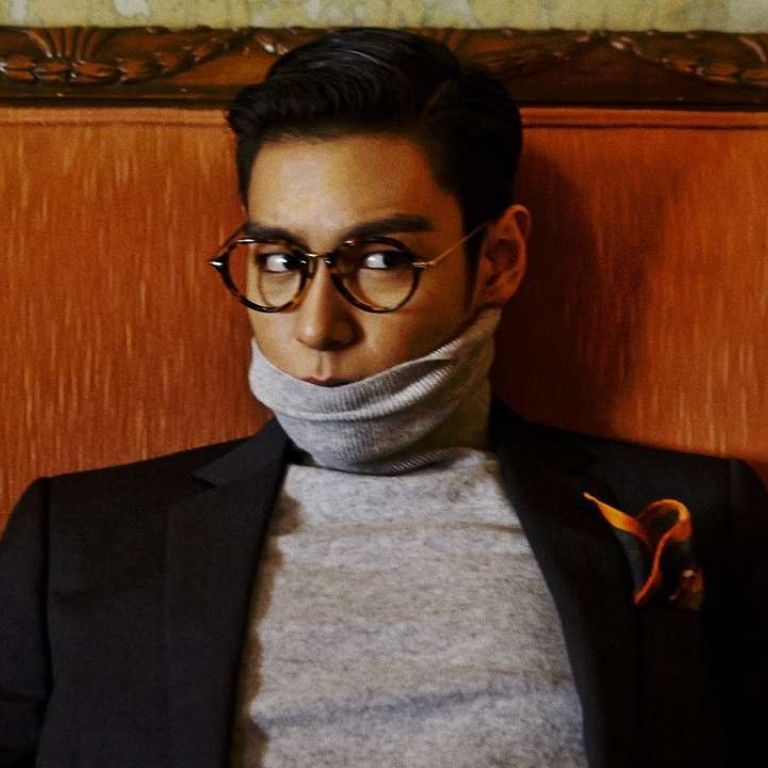 K-pop megastar T.O.P from Big Bang to co-curate Sotheby's Hong Kong autumn sale
Recruiting rapper from hip-hop mega-band for #TTTOP sale of contemporary art in October a sign of auction houses' eagerness to engage a younger demographic amid uncertain outlook
Sotheby's has enlisted the help of a K-pop megastar to liven up its autumn Hong Kong auctions. T.O.P from the band Big Bang will serve as guest curator, even if the usual sale attendees are more likely to have heard of ZZ Top.
Big Bang are one of South Korea's most successful cultural exports. Their albums have sold millions of copies, and they have taken their androgynous good looks, energetic dance moves and muscular torsos around the world. The level of hysteria that they induce was observed over the past three days in Hong Kong, where they held a series of sold-out meet-the-fans sessions at AsiaWorld-Expo, Lantau.
T.O.P (real name Choi Seung-hyun) is the rapper in the five-member hip-hop band, who on the face of it occupy a cultural sphere a long way from the sedate world of art auctions. But Sotheby's says Choi is a serious collector of contemporary art and designer furniture, and co-curated exhibition "The Prudential Eye Zone" at Singapore's ArtScience Museum last year.
The sale he is curating – called #TTTOP after the star's handle on Instagram, where he has more than five million followers – is a contemporary art auction and will be held on the evening of October 3 during Sotheby's annual autumn series in Hong Kong. It is not clear what role he will play, considering that the content of art auctions is largely controlled by what consignors want to sell.
Part of the proceeds from the sale will be donated to the Asian Cultural Council to finance exchange programmes for emerging artists in Asia and the US, the auction house said. It is not paying Choi for his services.
Tweets about Big Bang's weekend in Hong Kong
The move is an indication of auction houses' eagerness to nurture the interest of a younger demographic in Asia at a time when auctioneers' fortunes are uncertain. Christie's sold 11 per cent less in Hong Kong in the first six months of the year compared with a year ago, but Sotheby's managed to sell 22 per cent more.