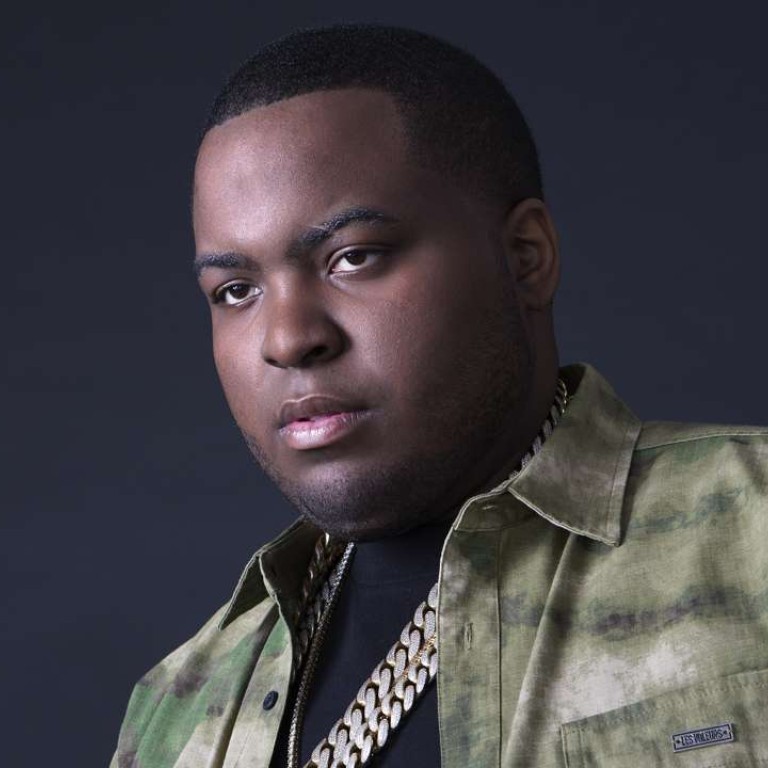 Beautiful Girls singer Sean Kingston back in Hong Kong with new attitude
Jamaican-American singer returns with a whole new perspective on life and music and is ready to regale Hong Kong fans this weekend
Whatever happened to Sean Kingston? The cherub-faced crooner seamlessly entered the pop scene in 2007 with
Beautiful Girls
, a single from his eponymous debut album that shot to top of the charts in the US, United Kingdom, Australia, New Zealand and Canada. The Jamaican-American artist quickly followed up with
Fire Burning
in 2009, the second single released off his sophomore album
Tomorrow
.
Promoting a profanity-free lyric ethic, as well as cross-blending his reggae and hip-hop roots with contemporary pop, Kingston's melodic vocals were seen as a purer take on the grungy, explicit, urban music of the time.
"I was 17 when Beautiful Girls came out and I wanted to make sure I was setting a good example to other people my age, so I chose not to use profanity to express my thoughts," says Kingston, who will be calling through Hong Kong for a private event at Play in Central on Saturday night.
Collaborations with music figures such as Jason Derulo and Wyclef Jean, and a budding friendship with Justin Bieber, marked him out as the next household name. But then he disappeared.
Kingston had suffered a horrific jet skiing accident while out on the waters of Miami Beach. He crash-landed into a bridge, causing injuries that TMZ said were near fatal. A torn aorta required open-heart surgery, and he was revived twice from the brink of death – an experience that resulted in a newfound appreciation for life's unpredictability and his third album, Back 2 Life, in 2013.
"It made me appreciate every moment and live life to the fullest and I try to incorporate that feeling into my music," says Kingston of the accident.
Having spent several years away from the music scene, Kingston's newcomer appeal has been eclipsed by a constant stream of rising artists with the advent of YouTube stars and bedroom DJs. However, his current music marks something more – a maturation of style, harmony and influence that signifies a full life of tumult, of highs and lows.
Expanding his musical league, he has collaborated with Kanye West, T-Pain, Akon, Flo Rida and Soulja Boy for Back 2 Life, and is due to release a fourth album, slated for early 2017. Kingston is no longer the innocent, impressionable teen susceptible to the wiles of too-pretty girls.
In fact, he never was. Listening carefully to the lyrics of Beautiful Girls, one gleans the line: "It was back in '99/ Watching movies all the time/ Oh when I went away/For doing my first crime". These lyrics were, in fact, based on Kingston's early years in Kingston, Jamaica.
While growing up on the crime-riddled streets of the island's capital, he served time in a juvenile centre for burglary. When he was 15, his mother and sister were incarcerated. Instead of dwelling negatively on these experiences or cursing about his struggles, however, Kingston chooses to simply provide perspective.
"I lived and went to school in Jamaica, which is way different than being a tourist. If you listen to my song Take You There, I give you a glimpse at both sides," Kingston says, referring to Jamaica's image as a happy holiday destination, in direct opposition to the reality on the streets.
Deceptively upbeat, Take You There features the lyrics "We can go to the tropics/ Sip pina coladas/ Shorty I could take you there/ Or we can go to the slums/ Where killers get hung". So strong was the city's influence on him that he also named himself professionally after it. (His actual name is Kisean Anderson.)
Living alongside this heritage is Kingston's history with music – his grandfather is celebrated reggae producer Lawrence Lindo, better known as Jack Ruby. "Music has always been in my heart," he says. "My mum has pictures of me at the age of six holding a mic. It was my destiny."
Kingston, who now lives in the US, released two songs earlier this year in anticipation of his upcoming fourth album: One Away and All I Got. The songs are both about courting women, but are stylistically as different as night and day. While the former is a cajoling, breezy melody, full of praise and singsong for the lady in question, the latter is raunchier and carries explicit references to drinking and sex.
Kingston says this was intentional. "All I Got is more for my urban fan base whereas One Away is a record I made on vacation in Jamaica and represents the Caribbean vibe." This mix of urban and reggae is indicative of Kingston's work and his knowledge across both genres. All I Got has a blink-and-you'll-miss-it homage to Notorious B.I.G., and One Away features heavy offbeat rhythms typical of reggae.
Aside from his music, Kingston is also diving into social media to stay in touch with his fans. Considering that Twitter only launched a year before his debut (Instagram and Snapchat were both launched years after), it's safe to say that Kingston is tapping into an avenue not previously available to him – although ironically he was discovered on MySpace, a platform rarely used today.
Whether it's dropping teasers on songs and appearances or posting something meaningful for the day (on July 22, for example, he tweeted "the saddest people have the best smiles"), Kingston keeps his social media presence real. "They [the tweets] come from my heart. I like to share my thoughts with my fans and hope that I can be an inspiration to them."
When Kingston hits Hong Kong this weekend, expect a mix of his latest singles and perhaps some teasers from his upcoming album. And don't be surprised to hear him singing hits from back when, too – he hasn't forgotten where he came from. "Beautiful Girls is a timeless record … 20 years from now people will listen to it and it will still evoke some sort of feeling in them," he says. "No matter where I go, Beautiful Girls and Fire Burning are classics."
Sean Kingston, Aug 6, 10pm, Play, 1/F On Hing Building, 1 On Hing Terrace, Central, invitation only