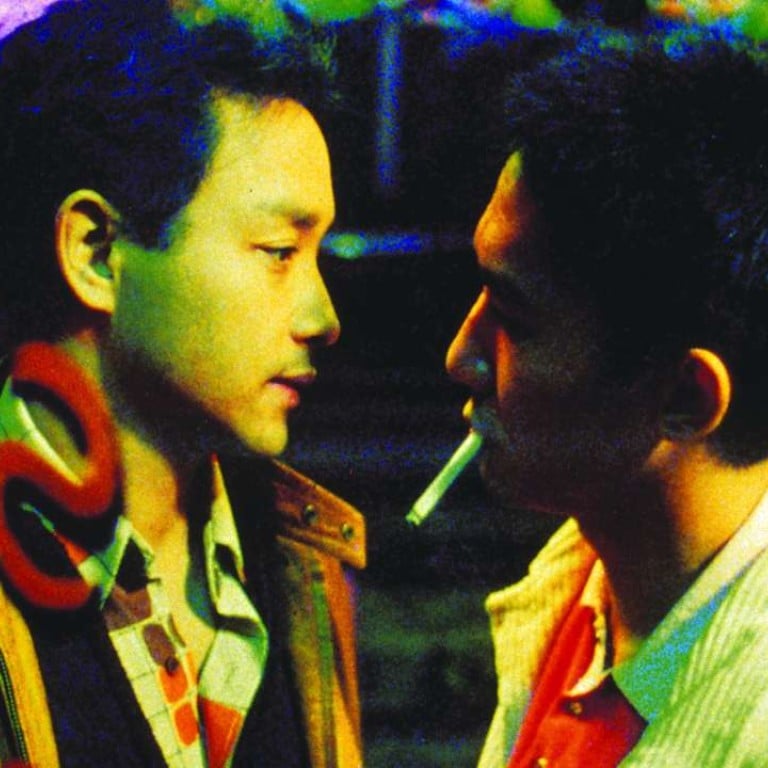 Special editions of Wong Kar-wai soundtracks mark 25 years in filmmaking
Vinyl and Super Audio CD re-releases of music from four of Hong Kong auteur's films have cover artwork featuring never-before-seen stills of the action
Wong Kar-wai, who's clearly in the mood for nostalgia, has re-released the soundtracks to four of his films in which music plays nearly as big a part as the stars.
And he has released them not only in Super Audio CD, a format which has a superior sound quality to regular compact discs, but also on vinyl for those who really want to relive the era when Chow Mo-wan and So Lai-chun conducted their reticent, slow-burning affair in In the Mood For Love (2000).
In that film by Wong – whose company, Jet Tone Films, is celebrating its 25th anniversary this year – the 1960s characters played by Maggie Cheung Man-yuk and Tony Leung Chiu-wai dance around their mutual attraction to a soundtrack reflecting Hong Kong's eclectic taste in music at the time.
The Chinese opera tunes, Mando-pop songs, Nat King Cole tunes, and even an English version of an Indonesian folk song sung by a Hong Kong artist, would have been just the kind of music playing on local radio. But these play bit parts to Yumeji's Theme, by Japanese composer Shigeru Umebayashi, and the Angkor Wat themes, by the late Michael Galasso, that are among the reasons this haunting film is considered one of Wong's best.
One also cannot think of Happy Together (1997) without recalling Astor Piazzolla's Tango Apasionado, the music that plays in the background when Leslie Cheung Kwok-wing and Tony Leung dance the tango with growing passion in a grimy kitchen in Argentina.
The soundtracks to martial arts movie Ashes of Time (1994), featuring classical cellist Yo-Yo Ma, and to Fallen Angels (1995) are the others being re-released.
Diehard fans will be pleased to know that Wong has designed the album packaging and incorporated film stills that have not previously been released.