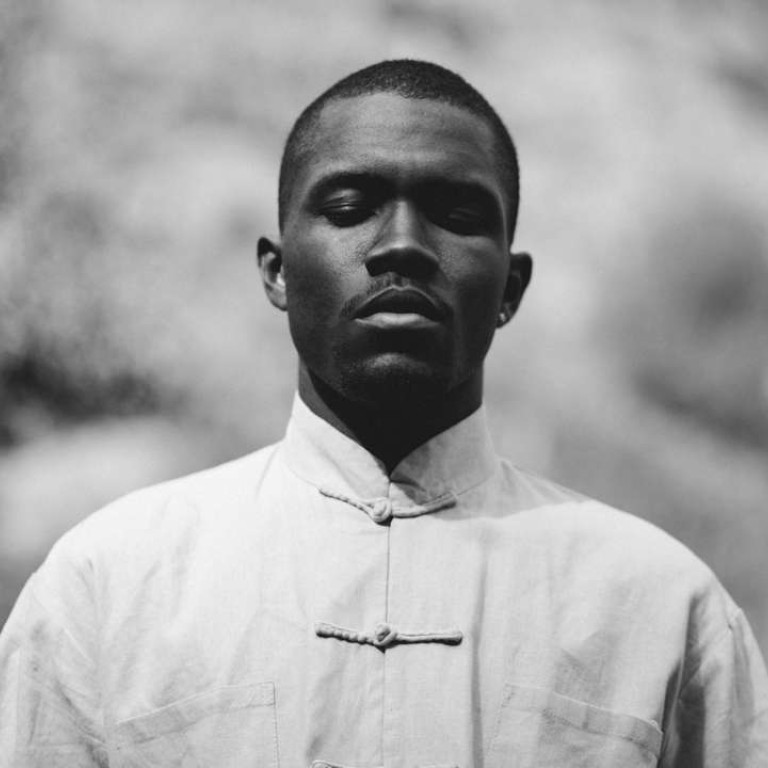 Frank Ocean's new release Blonde appears at last – four years in the making
Ocean's new album has been a long time coming, but as one of the major talents to emerge in the second decade of the century, it's definitely a big deal
Frank Ocean's Blonde dropped last Saturday night on Apple Music. But this is not like most album releases.
Yes, it's not every day that an album release is accompanied by pop-up shops in a handful of cities, where you can pick up the 17-track LP and accompanying publication that includes interviews, short stories and a poem about McDonald's written by Kanye West. But that aside, the release of Blonde is a pretty big deal.
Fans and the industry had been waiting four years for this moment, which came after numerous rumoured and reported release dates passed by without new music. Anticipation about how the avant-garde R&B artist would follow his successful debut had built up considerably.
"I had the time of my life making all of this," Ocean posted to his Tumblr shortly after the album's release. "Thank you all. Especially those of you who never let me forget I had to finish. Which is basically every one of y'all. Haha. Love you."
Ocean's first major label album, 2012's Channel Orange, became one of the most critically acclaimed releases that year, earning the new artist six Grammy nominations, including for the top prizes. He took home two.
Music critic Chris Richards referred to that album, which "exploded the emotional possibilities of contemporary pop music", as the only masterpiece to emerge from 2012.
Ocean first came onto the scene as a member of the hip-hop collective Odd Future. His self-released Nostalgia, Ultra became one of 2011's most acclaimed albums, and he appeared on the Jay Z and Kanye West project Watch the Throne.
Ocean also became a pop culture icon of sorts when he revealed that his first love was a man, writing about the experience in an open letter after a journalist noted that Ocean addresses a male love interest on Channel Orange.
"Most of the days I'd see him, and his smile. I'd hear his conversation and his silence … until it was time to sleep. Sleep I would often share with him," Ocean wrote in 2012. "By the time I realised I was in love, it was malignant, It was hopeless, There was no escaping, no negotiating with the feeling, no choice. It was my first love, it changed my life."
The announcement earned Ocean increased attention and prompted a conversation about sexuality within R&B and the hip-hop community.
"Today is a big day for hip hop," Russell Simmons wrote of Ocean's announcement. "It is a day that will define who we really are. How compassionate will we be? How loving can we be?"
Then came the hints that Ocean was busy cooking up new jams. In 2013, he said he was "like 10, 11 songs" into the project.
"It's another cohesive thing, bordering on a concept record again," Ocean told the BBC at the time. "At the end of Channel Orange, there's Golden Girl, and it's this beach scene. And I kind of want it to extend that feel into the next record all together, kind of make it that theme."
In April 2015, a photo showing the singer looking at magazines, titled "Boys Don't Cry", was posted to his Tumblr with the hashtag #JULY2015. A representative of Ocean confirmed to Billboard that the album and a publication were due in July that year.
Fans braced themselves for the imminent release. But it never happened. A "Due Date" library card image, with dates stamped and crossed out, appeared this July on Ocean's site, an apparent acknowledgement that, yeah, he was running a bit late.
Earlier this month, a cryptic, black-and-white live feed showing a barren warehouse with studio equipment appeared on boysdontcry.co, Ocean's Tumblr connected to the project. The New York Times reported that Boys Don't Cry, accompanied by a major video and publication, was to drop on August 5.
Then, nothing. Fans wondered whether this was all an elaborate scheme and that a new album wouldn't drop until November, the latest date on that library card image.
However, the unpredictable Ocean last Thursday released a 45-minute "visual album" through Apple Music titled Endless that featured unreleased tracks along with black and white footage of the singer engaged in a construction project. And then the Blonde album dropped two days later.
One side effect of the years of speculation was that it kept Ocean's name afloat and built anticipation, even while he remained relatively low-profile. The enthusiasm for new work by him was such that hordes of people on Twitter immediately noticed Thursday night when Ocean's live feed began showing the artist building a structure in that barren warehouse as new music played in the background. Moments later, Apple Music released Ocean's visual album Endless.
Up until this week, Boys Don't Cry was the expected name of Ocean's project. That's the name of the publication, but there are still some discrepancies with names. Apple Music refers to the album as Blonde, while some of the cover art has it spelled as Blond.
Hours before the new LP became available on Apple Music on Saturday, Ocean released a video for the track Nikes.
The list of contributors on Ocean's project, as reported by Billboard's Steven Horowitz, is varied and includes musical heavyweights, such as Beyoncé, David Bowie, The Beatles, Rick Rubin, Kendrick Lamar and Elliott Smith.
By Sunday morning, Blonde topped the US Apple Music charts.