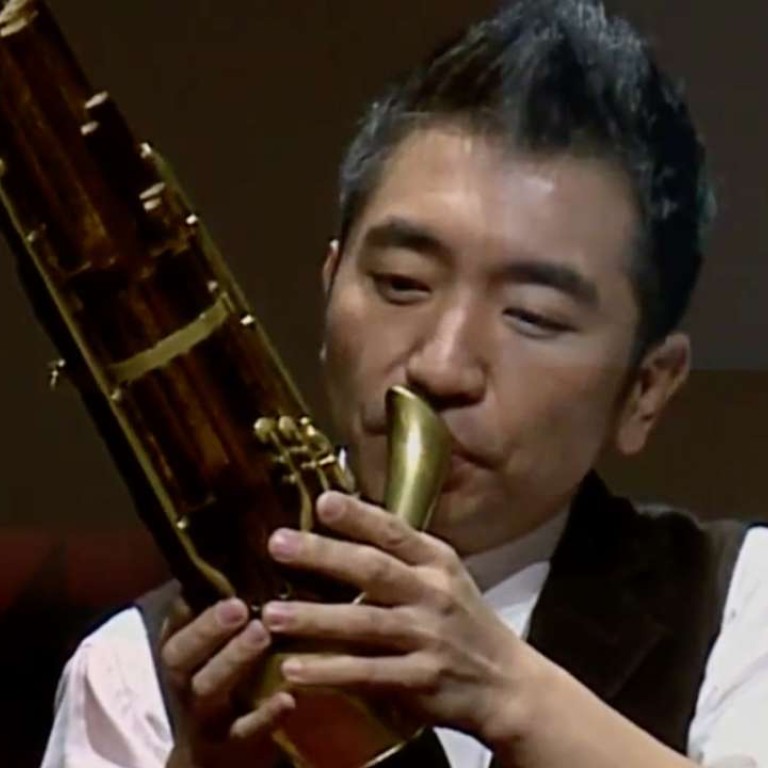 Wu Tong modernised Chinese instrument the sheng; now he's turning clock back
The multi-talented musician, who will perform alongside Yo-Yo Ma as part of the HK Phil's season opening concert, is on a quest to discover how the wind instrument was played in imperial China
Vocalist Wu Tong was kicked out of Lunhui, the rock band he co-founded, because his bandmates thought he was spending too much time on a pet project – making the world's first electric version of the sheng. That was in 2004, when he worked with Siemens to modernise the traditional Chinese instrument.
Today, the all-round musical genius is more likely to be found raking through archives to discover how the ancient Chinese played the sheng, an instrument his family has long been associated with. He will be channelling some of that when he performs with Yo-Yo Ma and the Hong Kong Philharmonicon September 9 and 10.
Yo-Yo Ma on the joys of opening the Hong Kong Philharmonic's new season
The sheng is a wind instrument that looks like a small bundle of bamboo, and traditionally, that's exactly what it is: bamboo pipes sitting in a gourd base, played by blowing through a mouthpiece with a free reed.
A version of it was first recorded in the Shang dynasty over 3,000 years ago and it is considered the ancestor of the harmonica, the pipe organ and the accordion, as well as other instruments based on similar mechanisms.
Wu is the fourth generation of a Manchurian family that has been making shengs for more than 100 years and still, he didn't have much idea of how it used to be played.
"We have been doing a lot to it, adapting it for modern times and modern music. But we have overstressed the updating and ignored its long history," says the 44-year-old.
"Back when it was an imperial instrument it was considered very elegant, an instrument that made harmonious notes that served as a go-between between man and nature. I want to introduce that aspect of the sheng to today's audience."
The way he describes the sheng is slightly different from how it is normally perceived – a festive, if not strident instrument making loud, happy notes. But when he performs Duo, Zhao Lin's concerto for sheng and cello, his sheng will represent Buddhist nature, that ability in all of us to become enlightened. Ma's pensive cello gets the role of the misguided human sentiments, he points out.
"The typical three-movement concerto has a fast-slow-fast structure, a tried and tested crowd-pleasing approach. But Zhao Lin's Duo, the Buddhism-inspired piece we are playing in Hong Kong, has a slow-fast-slow structure which helps bring out the sheng's neglected qualities," he says.
Wu, who was lead singer of Lunhui and an accomplished composer, has been working with the renowned cellist since 2000, when he joined Ma's Silk Road Ensemble, and he still spends around a quarter of his time in the US, where the group dedicated to cross-cultural musical collaboration is based.
"I've learned so much from my fellow musicians, who hail from dozens of different countries. Without learning from other people, I don't believe one can ever improve one's own culture," he says.
This article appeared in the South China Morning Post print edition as: The man who modernised the sheng rediscovers its elegant roots