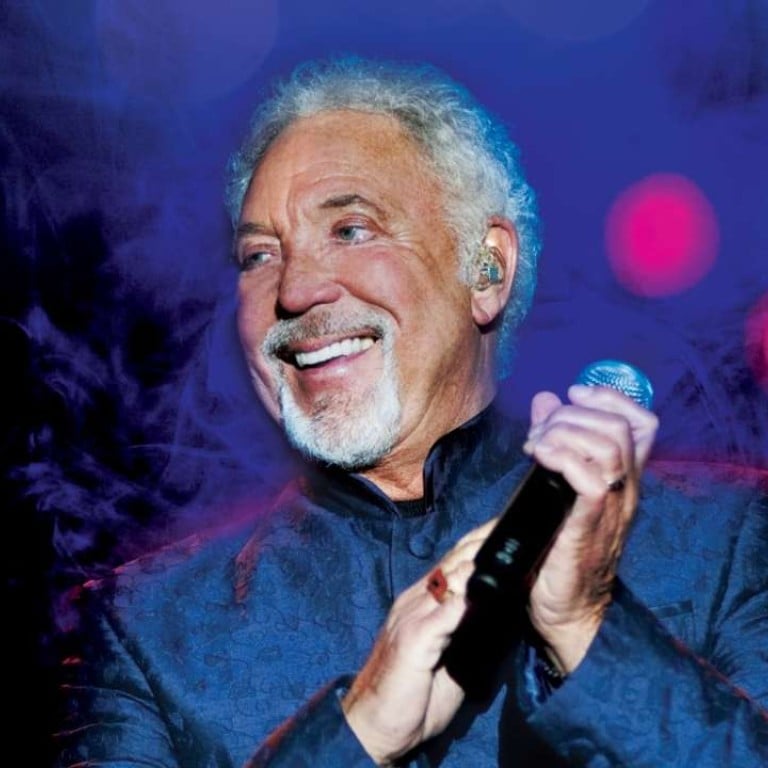 Tom Jones goes back on the road after death of wife
Part resonant baritone, part heart-throb, magnetic singer and female fan favourite Tom Jones returns to touring after the loss of his beloved Linda
In April, Melinda (Linda) Rose Woodard, his wife of 59 years and mother of his son, died after a brief fight with cancer, just days after a scheduled concert in Hong Kong was cancelled. In June, the Welsh singer spoke publicly for the first time since her death.
"She'd always been very important to me, always," he said, in tears. "Now I realise that she might have been the most important thing in my life. I realise even more, now, how important she was to me."
It was a touching and heartfelt admission from a guy who in his heyday was famous for his infidelities, many of which he boasted about, thus adding to his reputation as a charismatic, freewheeling ladies' man.
After taking some time off to deal with the loss of his wife, the 76-year-old Jones has now returned to the stage. He holds a unique place in pop music history: two parts rich and resonant baritone; eight parts charisma, magnetism, heart-throb good looks and libidinous shtick.
It has been a lucrative formula for decades. Since 1965, more than two dozen of his songs have cracked the Top 40 of several US charts, including the Billboard 100 and the country and dance charts.
He has covered a panoramic variety of accessible pop material: the Bacharach-David hit What's New Pussycat?; the country classic Green, Green Grass of Home; Mel Tillis' Detroit City; Al Green's Take Me to the River; Fly Me to the Moon; and a late-1980s cover of Prince's Kiss, recorded with Art of Noise.
He did not write songs. He did not play an instrument. He was not a particularly good dancer. Instead he lent his voice to whatever song or songwriter fit his brand: a sex symbol who could croon with the best of them. His reputation as a married Lothario hardly damaged Jones' reputation. Rather it inflated it.
In his review of a 1972 show in New York, which he attended with his mother, music critic Robert Christgau wrote of the crowd around him, which was predominantly women (many of them married, some with husbands):
"They were there for, you know, sex, and that is more problematic: It is considered gauche, somehow, for a woman in her 30s to exhibit her libido. Not that the crowd thought so. Women from 11 to 60 paraded at Tom's whim to the stage to present their love offerings – stuffed animals and champagne and a house key or two."
Jones had become a TV star by then, hosting a variety show that attracted a hall-of-fame list of guest musicians and performers. It was during this period that women started throwing their underwear at him onstage and he became known as the "panty magnet".
That reputation never really waned, but his career ebbed and flowed. Jones has navigated a few career revivals, collaborating with younger, more contemporary artists and taken his music to younger audiences.
His 1999 album, Reload, comprised 15 covers recorded with everyone from Van Morrison, the Pretenders and Portishead to Robbie Williams and the Cardigans. It also included a new track, Sex Bomb, which rose to No 3 on the UK singles charts.
Since 2010, Jones has released three albums, all produced by Ethan Johns, and each walks away from the image and reputation that made him an international star. The material is introspective and contemplative.
It includes his covers and interpretations of songs by Sister Rosetta Tharpe, Billy Joe Shaver, Bob Dylan and Leonard Cohen. Long Lost Suitcase, the album released in 2015, includes a country version of Willie Nelson's Opportunity to Cry.
During an interview on a British talk show in October 2015, Jones discussed his reputation as a serial adulterer and its effect on his marriage.
"It was never discussed," he told host Jonathan Ross. "Linda is a wonderful person, and she would never put me on the spot. She loves being married to me, and I love being married to her. So, whatever happened ..."
Jones returned to the road this summer, and has received positive reviews for his shows. The set list at a show in the Czech Republic at the end of July included favourites such as Delilah and Green, Green Grass of Home. It also included Sex Bomb and Kiss.
However, he closed with the spiritual Strange Things Happening Every Day, his Tharpe cover, which is about getting right with yourself and confronting your deceptions and regrets.
Tribune News Service