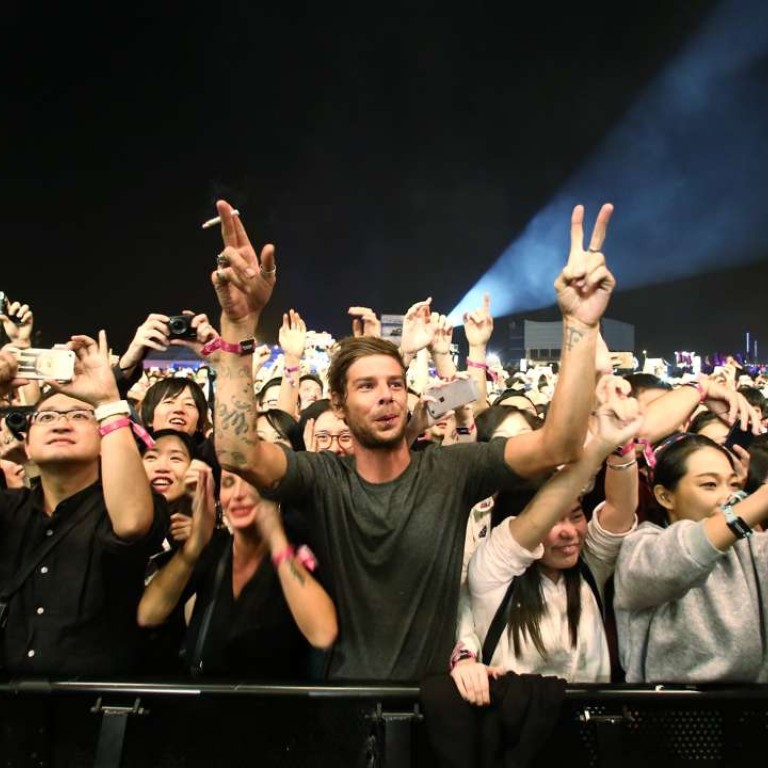 Five outdoor music festivals to come in Hong Kong before the end of 2016
There's some great music to look forward to later this year, with Nelly, Martin Garrix, Sigur Ros, Knife Party, and Ne-Yo just some of the festival performers lined up
When Clockenflap arrived in 2008, the concept of an outdoor music festival was quite novel in Hong Kong. Not any more: from now until the end of the year, the city's music lovers have no less than five outdoor festivals to choose from. Let's just hope the weather clears up in time (or just invest in a good pair of rain boots).
Road to Ultra
One of the world's biggest electronic dance music (EDM) festivals is finally coming to Hong Kong. This single-stage spin-off of the global EDM festival touches down at West Kowloon Cultural District on September 17, bringing some of the biggest names in commercial dance music such as Martin Garrix, Galantis, Knife Party and Nero.
Sep 17, 12pm, from HK$900, West Kowloon Cultural District Nursery Park
Delta Open Air
A range of leading lights from Hong Kong's electronic music movement are coming together for this new one-day music and arts festival in a secret location "set in lush foliage with a panoramic view of Hong Kong Island, only 15 minutes from Central". Delta Open Air will be headlined by a guest DJ from Berlin's famed Watergate club, and will also feature other top Hong Kong DJs such as Anthony2, Arun R and Romi B.
Sep 24, 1pm, from HK$250
ZoukOut Live Edition
Singapore's legendary Zouk club was acquired by leisure and entertainment company Genting Hong Kong in 2015, and the brand's famed outdoor festival ZoukOut is coming to our city for the first time this year. Although the Singapore event is spread over three days, the inaugural Hong Kong ZoukOut is a one-day event being held on the Central Harbourfront as part of the Formula E race, and with the line-up favouring hip hop/R&B artists (such as Nelly and Ne-Yo) over ZoukOut's traditional dance music artists.
Oct 7, 5.30pm, from HK$1,380, Central Harbourfront
Shi Fu Miz Festival
This new project by local creative agency FuFu and French event organisers La Mamie aims to combine environmental awareness with an eclectic musical programme of both live acts and DJ sets. Being staged at the picturesque Life Base on Lantau's Pui O beach, Shi Fu Miz will feature local DJs including Johnny Hiller (from Potato Head Hong Kong) and Sweet Talk (from Cliché Records), as well as activities such as yoga, meditation and environmental workshops.
Oct 29, 11am, from HK$266, Life Base, Pui O Beach, Lantau
Clockenflap
Hong Kong's biggest annual music and arts festival is being staged along the Central Harbourfront for the first time this year, and organisers are expecting it to be the biggest Clockenflap yet. Offering pretty much something for everyone, Clockenflap will this year feature Sigur Ros, British indie rockers Foals, Taiwanese singer-songwriter Cheer Chen and Canadian experimental outfit Crystal Castles.
Nov 25- 27, single day from HK$850, weekend pass from HK$1,620, Central Harbourfront