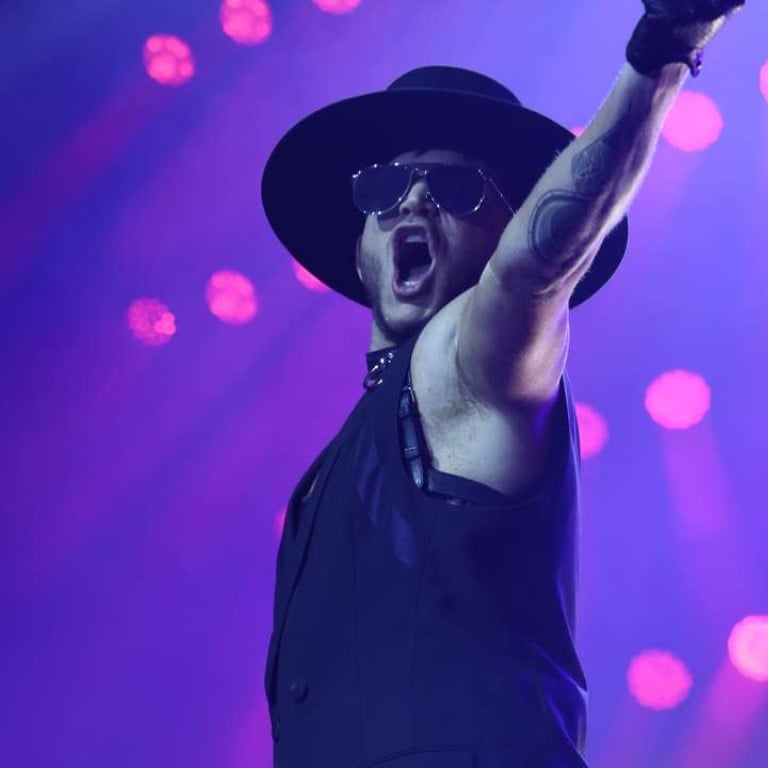 Review: Queen + Adam Lambert still reigns in vintage rock. Freddie Mercury would be proud
Lambert is no Freddie Mercury, but he brings a winning theatrical presence that's all his own in Queen's first Hong Kong appearance
Queen without Freddie Mercury is, on the face of it, like champagne without the fizz: the quality of the end product doesn't really matter, because the defining ingredient is missing. No one, though, seems to have told that to the audience at AsiaWorld-Expo for the band's first ever show in Hong Kong, where the vibe was very much one of uncomplicated, full-throated adulation.
From the crowd-pleasing opening, with early-career squall-rock classic Seven Seas of Rhye followed by mid-80s Live Aid-buster Hammer to Fall, through to the inevitable rousing one-two encore punch of We Will Rock You and We Are the Champions, Queen are able to reproduce songs of up 40-plus years' vintage with astonishing fidelity. Many have such instantly recognisable intros that they bring the house down before they've even started: Fat Bottomed Girls, Don't Stop Me Now, Somebody to Love, Crazy Little Thing Called Love.
Even though the band is now styled Queen + Adam Lambert, underlining the idea that no one is trying to replace Mercury, you can't help being a bit nervous for singer Lambert. While he's largely faithful to the original vocal phrasing, he wisely doesn't try to imitate the great man, and possesses a winning, natural stage presence, a humorous theatricality, a nice line in audience banter and an enjoyable camp playfulness all of his own, the latter amped up to the max for a fan-fluttering, throne-occupying Killer Queen. And Lambert really does have the most staggering set of pipes, particularly evident during an eerily perfect rendition of Who Wants to Live Forever, effortlessly hitting high notes that even Mercury habitually left alone live.
Alongside Lambert guitarist Brian May looks every inch the rockin' astrophysics professor. Although his guitar could sometimes do with being slightly higher in the mix, May wrangles experimental noise out of his guitar as part of a 10-minute solo intro to Tie Your Mother Down, and performs a moving solo acoustic version of Mercury's Love of My Life, partly accompanied by video footage of Mercury singing; a virtual Mercury also performs a verse of, naturally, Bohemian Rhapsody, while the song's original video is recreated on big screens for its operatic mid-section. Drummer Roger Taylor, the only other original band member, meanwhile, has acquired the look of a cuddly middle-aged Ewok behind the skins, stepping out to take lead vocals on A Kind of Magic and the David Bowie part in Under Pressure.
Even AsiaWorld at its vibe-crushing best can't suck the joy out of this one. The main source of the band's unique sparkle might no longer be with us, but Queen are still a very fine vintage.