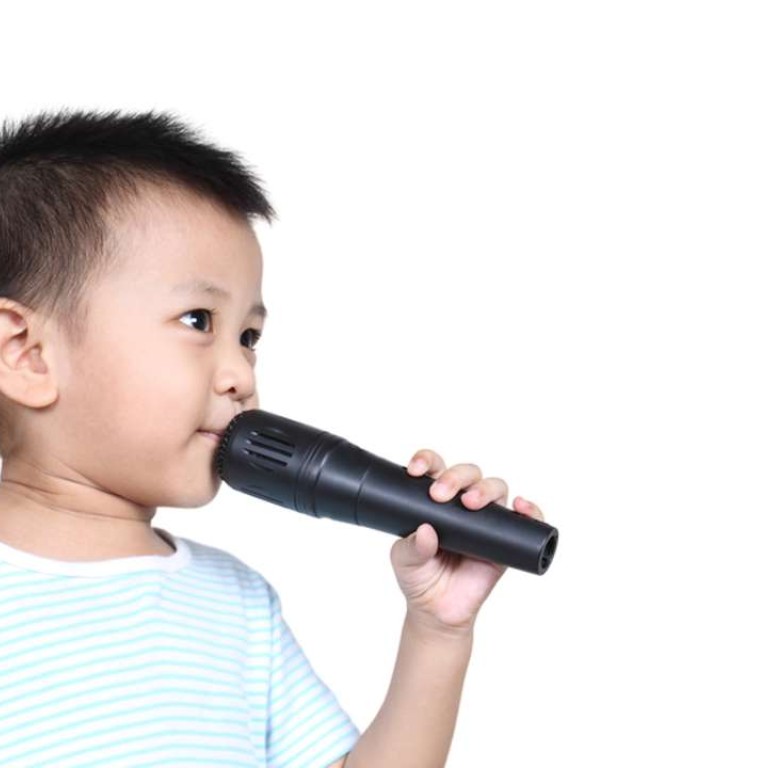 How biggest US karaoke firm turned to youth market to reinvent itself
Digital technology and an encroaching era of 'cool' almost sounded the death knell for the US' largest home karaoke machine maker, until it upped the fun and eyecatching devices to draw kids
For a while, it looked like the beat wouldn't go on for the Singing Machine Co. The United States' largest manufacturer of home karaoke machines, founded in 1982, was being crowded out of retail store shelves by newer, cooler products such as portable DVD machines, MP3 players, digital picture frames and GPS tracking devices.
At the same time, the karaoke industry was reeling from piracy lawsuits from record labels, which claimed hardware manufacturers were infringing on their copyrighted music. Video games such as Guitar Hero and Rock Band surged in popularity, making karaoke seem dated.
In 2008, the Singing Machine, headquartered in Fort Lauderdale, Florida, lost US$3 million and the former management bailed. Its 100,000 square-foot warehouse in California was crowded with unsold karaoke machines and the 50-person staff was battered by layoffs. The end seemed assured.
But today, the Singing Machine is humming a much happier tune. The publicly held company reported a 25 per cent increase in sales during the financial year which ended this March and for the quarter which ended on June 30, the company saw a 40 per cent increase in net sales over the same period in 2015.
In an era where the digital landscape continues to dictate how people consume their news and entertainment, and cellphones and tablets have started to make even desktop computers obsolete, Singing Machine reversed its fortunes by focusing on what consumers really want: Fun. Instead of sleek but plain surfaces and few buttons, the company started adding lights, colours and disco balls to their karaoke machines, which are all made in Shenzhen.
"We're doing the opposite of what the trend in technology is," says Gary Atkinson, CEO of Singing Machine, who joined the company in 2008. We're pushing bigger speakers, bigger boxes, bigger lights. That stuff is what is really driving sales."
The company's first retooled machine was the SML385 ("I wish we had named it a little better," Atkinson says), an inviting contraption of swirling colours with a top-loading compact-disc mechanism and a wired microphone. An output jack connects to the TV, so the consumer can read the lyrics as he sings along. Sold for US$70, the unit remains one of the company's most popular seven years after its 2008 launch. In 2015, it was Singing Machine's No 1 seller, moving 250,000 units.
But Singing Machine has also kept up with the times. The company's website breaks down its karaoke products into three categories: The Classic Series, or analogue machines that use traditional CD technology; the Download Series, which use an 8-giagbyte USB flash drive to download songs from the company's online store and outputs high-definition graphics via HDMI; and the Streaming Series, an elegant 2.1 channel Bluetooth speaker with a remote control that doubles as a microphone. (The unit also streams HD karaoke videos on-demand to the TV via a wi-fi connection.)
The cosmetic changes had an immediate effect on sales, says Bernardo Melo, vice-president of global sales and marketing for Singing Machine.
"You have to keep in mind how much kids love opening a big box at Christmas," he says. "They love seeing a big karaoke machine rather than a smaller item you can hold in your hand."
According to a study by the market research group NPD, Singing Machine ranked third in 2015 in the US youth electronic entertainment retail field.
"If you walk into a Toys R Us store, you'll not only see Singing Machine products but you also have lit units and tablets with a live demo so customers can see the machine in action," says Steven Bielan, the president of Trend Marketing, a manufacturers' agency that represents Singing Machine to retailers in the Northeast US. "They've done a very good job of merchandising their product line and adding technology."
By focusing on the youth market, Singing Machine has carved out a space for itself in the karaoke consumer arena. It is also benefiting from a cultural resurgence of karaoke, which is popping up everywhere from The Late Late Show with James Corden's celebrity-driven Carpool Karaoke segments to the USA Network's Mr Robot cyberspace-thriller series.
Atkinson says the social aspect of karaoke is part of what has helped Singing Machine thrive alongside the digital revolution that has impacted every conceivable aspect of the entertainment industry.
"We get asked that by investors all the time: Is this new video game or app going to kill your business?" he says. "But to us, the essence of what a real karaoke experience is you have the microphone, the amplified sound so you can hear your voice through the speakers, all these different echo controls, having an audience listening to your performance. You can't do that on a tablet or phone."
Tribune News Service