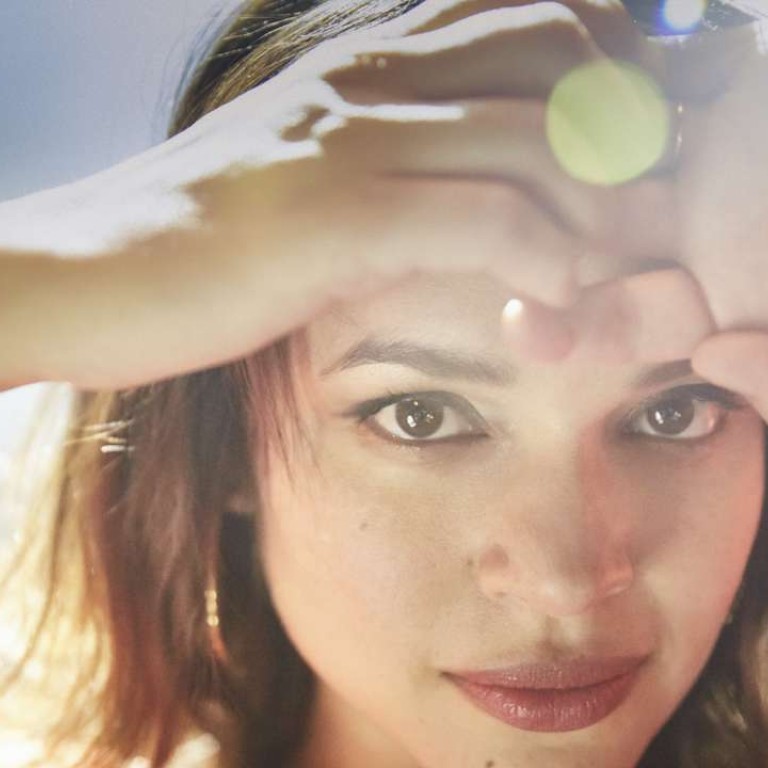 How Norah Jones came almost full circle on jazzy new album Day Breaks
'I got to play the 75th anniversary concert for Blue Note records and it sort of planted a little seed in my head,' says singer, who's gone back to the piano and, in a step up, written all but three of the tracks
A lot of comparisons are being made between Norah Jones' debut album, Come Away With Me, and her latest, Day Breaks, which will be released on October 7.
Jones, visiting Tokyo to preview a few of the songs to the media, is inclined to soft-pedal the parallels – "I try not to make the same album twice" – but there is a definite similarity of mood.
Come Away With Me set the bar high for Jones in both critical and commercial terms. Released in 2002, it won eight Grammy awards, topped the Billboard 200, and has sold more than 26 million copies.
Subsequent albums have also been hits, but not on the same scale. Each seems to have taken Jones further from the jazz roots which contributed to her being signed by the Blue Note label, and for which she still records – until now.
Jones, as is well known, is the daughter of Indian sitar player and composer Ravi Shankar. Her parents were estranged, and although she was born in Brooklyn, New York, she was brought up by her mother in Texas, which accounts in part for the strong country music influence on her songs, something that became overt on her second album,
Feels Like Home
, on which Dolly Parton made a guest appearance.
When she returned to New York in 1999, it was with the intention of establishing herself as a jazz singer and pianist.
Elements of jazz and blues have always been present in her music, however, even on such a radical departure as her last album, 2012's
Little Broken Hearts
, on which she collaborated with producer Brian Burton, better known by his stage name Danger Mouse. They came back to the fore when she accepted an invitation to appear at a 2014 concert at the Kennedy Centre in Washington.
"I got to play the 75th anniversary concert for Blue Note records and it sort of planted a little seed in my head because I played with Wayne Shorter and Brian Blade, and I thought, 'Oh, I want to play with them again'," she says.
Brian Blade played drums on
Come Away With Me
, but her previous collaboration with saxophonist Shorter had been limited to singing Joni Mitchell's
Court and Spark
with a band featuring Shorter and pianist Herbie Hancock.
"I played with Wayne on a Herbie Hancock record of Joni Mitchell songs, so this was the second time I got to play with him. He's amazing," she recalls.
"I just had so much fun that night at the Kennedy Centre. I heard so many great people play, it was a real sense of community. It was nice to reconnect with that side of my musical history. After that, I was just chilling at home, I had a new baby and I was up in the middle of the night. Things would go through my head and I would try to record them while I was feeding the baby. I got into playing more piano. We have a piano in our kitchen, so it became a late-night kitchen piano thing, and the songs I started writing over the next year were more piano based. And so this record just started coming together in my head."
On River: The Joni Letters, the album of the year Grammy winner in 2008, Hancock was at the piano, and at the Blue Note concert Jason Moran played while Jones sang, but for the sessions for Day Breaks she sat down at the keys herself.
Despite having established herself as a singer-pianist after
Come Away With Me
, Jones gravitated more towards the guitar.
"I started playing more guitar because I was inspired to write on guitar. I only wrote a couple of songs on my first album but I wrote them on guitar."
Jones picked up the instrument again after moving to New York following the release of her first album, she says, because her apartment was too small for a piano. "But the last couple of years, I've just been playing more piano. When I play the piano, what I go towards is more influenced by jazz and blues, which is what I sort of came up playing."
She admits that playing with Shorter – one of the giants of jazz – was just a little daunting, but over the years she has performed duets with an impressive array of artists.
Some of them were compiled in 2010 on an album called … Featuring Norah Jones, which includes performances with Willie Nelson and Ray Charles, as well as Hancock, the Foo Fighters, and Ryan Adams, among others. She is also a favourite vocal duet partner of the Rolling Stones' Keith Richards.
"I feel like I've collaborated with a really random group of people and a lot of my heroes, so that has been one of the more pleasantly surprising parts of my career. I still get nervous meeting certain people and playing music with them, but I feel pretty good about who I am as a musician. I think I was a little more nervous playing piano with Wayne, but that's because of the nature of the music and because I haven't played a lot of piano in that style for a long time. It ended up being very relaxed and nice."
Although
Come Away With Me
featured only two of Jones's original compositions, she has come a long way as a writer since, and wrote or co-wrote all but three of
Day Breaks
' 12 tracks.
"I had a lot of song ideas for this record and some of them I wasn't able to finish, so that's when I started collaborating a little bit more. I started collaborating with my friend Sarah Oda, and she ended up bringing a couple of songs to me, and it was really a fun process. It became a bit of a partnership," she says.
For the recording of the album, Jones and her co-producer Eli Wolf decided to work with three different line-ups. Seven tunes were recorded with Jones on piano, Blade on drums, and Chris Thomas, from Blade's Fellowship Band, on bass.
The songs include originals It's a Wonderful Time for Love, Tragedy, and the most driving tune on the album, Flipside, which is the nearest thing she has recorded to a protest song.
It derives from listening repeatedly to Eddie Harris and Les McCann's angry soul-jazz classic Compared to What?
"The political elements in that song were very stirring to me, especially because they show how relevant a song can be 40 or 50 years later, but also just the energy of that song and the feel of it.
"There's a lot going on in the world today and a lot of it influenced the writing. I think most people feel angry or sad when they watch the news," she says.
Two songs on the album, the original Once I Had a Laugh, and Neil Young cover Don't Be Denied, feature a rhythm team of drummer Karriem Riggins and bassist Vicente Archer, and a horn section.
The two other covers were recorded with the combination of musicians she played with at the Blue Note anniversary concert, minus Moran on piano – Shorter, Blade and bassist John Patittuci.
Jones recorded Horace Silver's Peace as long ago as 2001, and has performed it regularly since, but felt the urge to revisit it with this particular combination of musicians. Shorter had played with Silver, who died in 2014.
"I love that song and it just felt kind of appropriate to do it again. I've played it for 15 years so I feel it's a little bit like an old glove," she says.
Another tune she had been listening to frequently closes the album – Duke Ellington's Fleurette Africaine.
"I was listening to it a lot and getting a lot of inspiration from it, and I thought maybe I could write something with the feeling of that song – I don't know what it was about it – but I ended up just doing a cover of it instead. It doesn't have lyrics and I think that's what made me not think of doing that at first. When we recorded it had a real meditative quality to it," she says.
In her set for the media at Tokyo's Blue Note Jazz Club, Jones performs five tunes from the record with a fine Japanese rhythm section comprising Yoshihito Koizumi on bass and
Midorin on drums.
Then, at the end, a surprise guest joins her – Jesse Harris, the guitarist who composed many of the songs on Come Away With Me, including Jones' big hit single, Don't Know Why, which they perform.
Perhaps she has come full circle after all.
This article appeared in the South China Morning Post print edition as: Echoes of the past