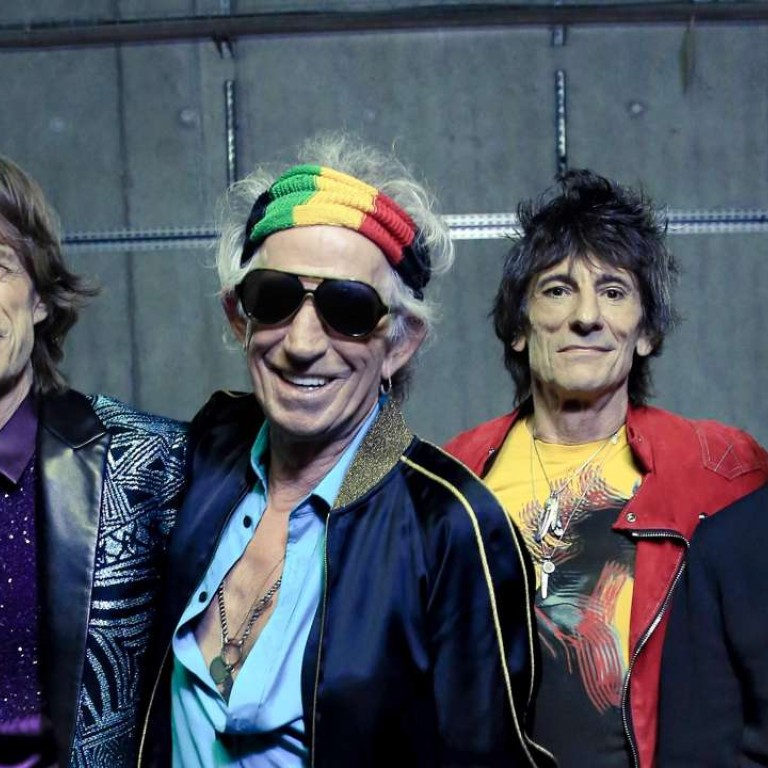 Classic rock's pantheon gather in the desert in California for unprecedented festival
The Rolling Stones, Paul McCartney, Bob Dylan, The Who, Neil Young and Roger Waters make for arguably the greatest bill in rock 'n' roll – though some have given The Desert Trip the moniker "Oldchella"
Since the dawn of rock 'n' roll, promoters have strived to create the ultimate festival, delivering the perfect line-up and atmosphere that will live on in fan lore.
This weekend will mark what will likely become the highest-grossing music festival of all time as six acts who form rock's canon – the Rolling Stones, Paul McCartney, Roger Waters, The Who, Bob Dylan and Neil Young – play in the desert of southern California.
Called Desert Trip, the three-day concert starting today – to be repeated with an identical schedule the next weekend – is driven by an unstated question: when will fans have the chance to see the acts again?
While the rock greats showcased at Desert Trip are active and appear in good health, all of them are septuagenarians with the sole exception of Stones guitarist Ronnie Wood, who is a youthful 69.
The Who, who in 1965 spoke for baby boomers with the anthem My Generation, may be the first to bow out as the group has said their ongoing tour will be their last.
Desert Trip will be a historic experience, bringing together the Rolling Stones and McCartney of The Beatles.
Set to draw 150,000 people over the two weekends, Desert Trip is organised by the promoters behind Coachella, the lucrative festival that takes place each April at the same venue, a polo ground in the city of Indio.
While young revellers have driven a boom in festivals, Desert Trip has tapped into a more senior audience, so much so that online detractors have dubbed it "Oldchella".
Desert Trip sold tickets for up to US$1,599 for three-day reserved seats with access to a premium lounge. The festival is also offering special dining packages with food and drink from leading California restaurants and bars.
"It's kind of setting a new boundary for how much an audience will absorb in terms of the ticket price and what people are willing to pay for the finer things in life," says Gary Bongiovanni, president and editor-in-chief of the live-music industry site Pollstar. "Everybody ate the same US$5 hot dog, and that's not the case any more," he says.
Bongiovanni says Desert Trip has proven to be an extraordinary success, with tickets quickly snapped up.
Less successful have been brokers or individual gamblers who bought tickets in hopes of reselling them at a profit. The cheapest three-day tickets – US$399 face value for standing at the back – were going for half that on resale sites amid an apparent glut.
Few would contest that Desert Trip's six acts are among the most influential in rock. Taken together they have grossed more than US$3.1 billion in ticket sales since 2000, according to Pollstar's data.
The Rolling Stones, McCartney and Waters – who has had wildly successful tours based on The Wall album by his former band, Pink Floyd – lead the pack and will be Desert Trip's late-evening performers, putting the other three in the rare position of opening acts.
But Desert Trip has raised inevitable questions of who from the rock pantheon is missing.
One absence is hard-rock pioneers Led Zeppelin whose key members Robert Plant and Jimmy Page have not played together since a 2007 benefit in London that set a record for ticket demand.
Also not involved in Desert Trip are California's own Beach Boys, who still tour but without key songwriter Brian Wilson who has a strained relationship with the group's singer, his cousin Mike Love.
Desert Trip promoters have hinted that the festival will not be a one-off, raising a guessing game on who could be such major draws in future years – perhaps giant acts a generation younger such as U2, Bruce Springsteen or Aerosmith.
For John Covach, a music professor at the University of Rochester, the enduring pull of the bands is extraordinary.
"If you chronicle the history of rock music, it tends to move in three- or four-year style phases and most groups don't continue in the limelight much beyond the moment where the style they practised was at its commercial height," he says.
"It's amazing that the rock 'n' rollers who are playing youth music – that's how it started out, youth music – are septuagenarians who are playing to gigantic crowds of people over the age of 40.
"It isn't what anyone expected to happen."
Agence France-Presse