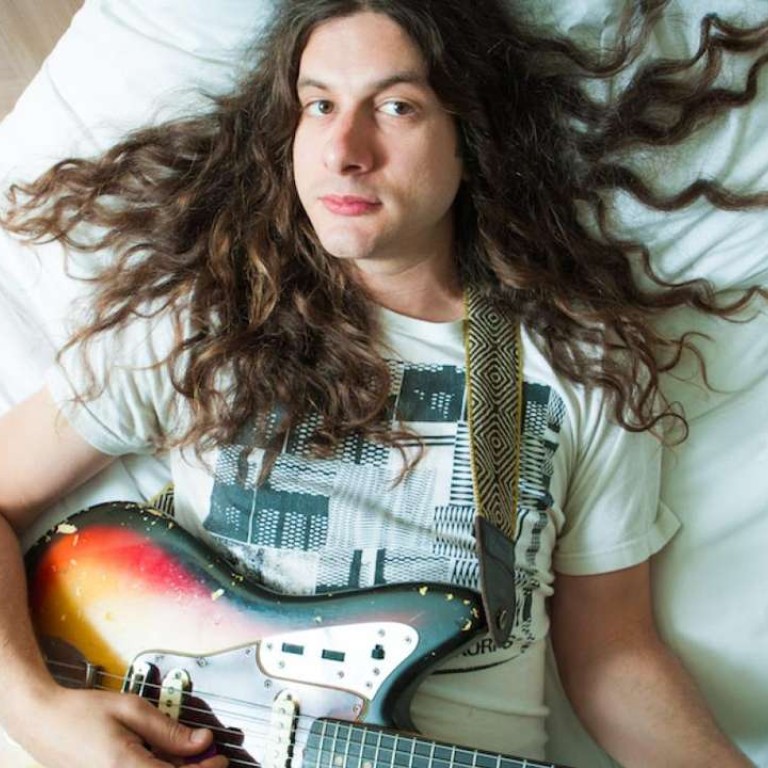 Kurt Vile, the Jimi Hendrix of folk rock, on his upcoming Hong Kong gig
A man who says he's 'just possessed by music' talks about the evolving style of his woozy slow-burn songs of love and loneliness and how he has no idea what to expect from his first appearance in Asia with his band The Violators
If you thought US indie icon Kurt Vile's lugubrious singing style was the product of a similarly laid-back character, you'd be mistaken.
The composer of some of the sweetest folk music of the past few years is a verbal dynamo. Slovenly and doleful on record, the Hong Kong-bound performer is supercharged in conversation.
"My wife studied Chinese and has been there a few times and I know a little bit from her and I'm 36 years old so I know a little bit about Chinese culture to some degree, but once you get over there it's always a little different to what you imagine," he says in a verbal assault so quick it almost trips over itself.
Vile is, of course speaking of his first gig in the city on October 19. It comes at the end of a world tour in support of last year's sumptuous B'lieve I'm Going Down, an album of such ethereal beauty it's capable of providing the backdrop to a night out or a lazy evening in.
He's looking forward to the gig because he's never played in Asia before – and has no idea what to expect.
"I'm open-minded; they won't know what to expect when they see me and it's probably the same deal for me," he adds, with a very loud nervous laugh that's more cackle than giggle.
Vile is speaking over a mobile phone from the side of an interstate in Tennessee, having paused on his journey home to Philadelphia from Nashville with his wife and two young daughters.
His eagerness to get back on the road may explain his machine-gun delivery. Not so, says the troubadour whose previous three albums have launched him from slacker bystander to folk rock giant. He's always a bit, well, weird.
"That's just a bunch of charming tics and nervous energy," he says of his fidgety nature, most visible when he performs live, but which can also be heard in his staccato conversational manner.
Vile speaks as he plays, beginning sentences that trail off half way through before starting again on a slightly different tack only to be abandoned for a completely different line of thought. Similarly, on stage he may have two or three stabs at starting a song before actually getting it off the ground.
All this means he is something of a nightmare interview. Entertaining, charming and sweet. But a hard man to keep on the conversational straight and narrow.
"I think I've got even more weird with all the twitching and stuff as I've got older," he says. "When I'm working in the studio, listening to my own music, my left arm is, like, playing air guitar. I dunno what it is. I think I'm just possessed by music and general weirdness or something.''
There follows another nervous, throaty, laugh.
Vile (that's his real name and he's irritated at suggestions he chose it to sound outrageous or provoke listeners, like Sid Vicious) emerged early in the decade as a founding member of alt-folk band The War on Drugs. The release of two solo albums convinced him to go it alone.
The War on Drugs has since become one of the biggest American alternative acts and Vile insists he is still best friends with frontman Adam Granduciel.
From the lonesome folk of his debut Wagonwheel Blues, Vile's sound has progressed through folk with psychedelic treatments to slightly off-kilter Americana on his most recent album, his fifth, which even contains a straight-up pop song in the minor indie hit Pretty Pimpin.
Raised, he explains, on a diet of country and hardcore punk, it's the former that's more apparent in his woozy slow-burn songs of love, alienation and loneliness. Driven by intricate guitar picking, wah-wah effects, pedal steel guitar and occasional banjo, he's the Hendrix of the roots circuit. And it's the former he's planning to address more fully for his next album.
Or maybe he won't. He's not really sure.
"I'm always just changing a little bit all the time," he says. "I have an idea what a record will sound like… In a weird way I see this turning out like a country record because I was always listening to country. But it's not going to have a twang, it's not really going to be a country record – what I'm saying is that I think a record will sound a certain way but in the process of making the record I discover myself what the full metamorphosis of the record is going to be."
In conversation, Vile can be sarcastic and irreverent and in song humorous and witty (check out the smirking stoner references on the gorgeous Goldtone).
Part of the singer's appeal is his seeming reluctance to take himself too seriously. A Kurt Vile gig is in some ways an exercise in debunking the concept of a concert: he refuses to play the game of the successful musician, often oblivious to the presence of his audience, joking with his band, The Violators, and generally playing the fool.
It makes for a unique rock experience, one that Hong Kong's unlikely to have witnessed before; warm, funny and often moving.
"I'm a big fan of other music, that's what's always inspired me. Some people are weird and focus on their own music so much. That seems weird to me."
Kurt Vile and The Violators, Oct 19, 8pm, Hang Out, Youth Outreach, 2 Holy Cross Path, Sai Wan Ho, HK$470 (advance from kurtvileandtheviolators.eventbrite.hk), HK$520 (door). Inquiries: factotum-productions.com