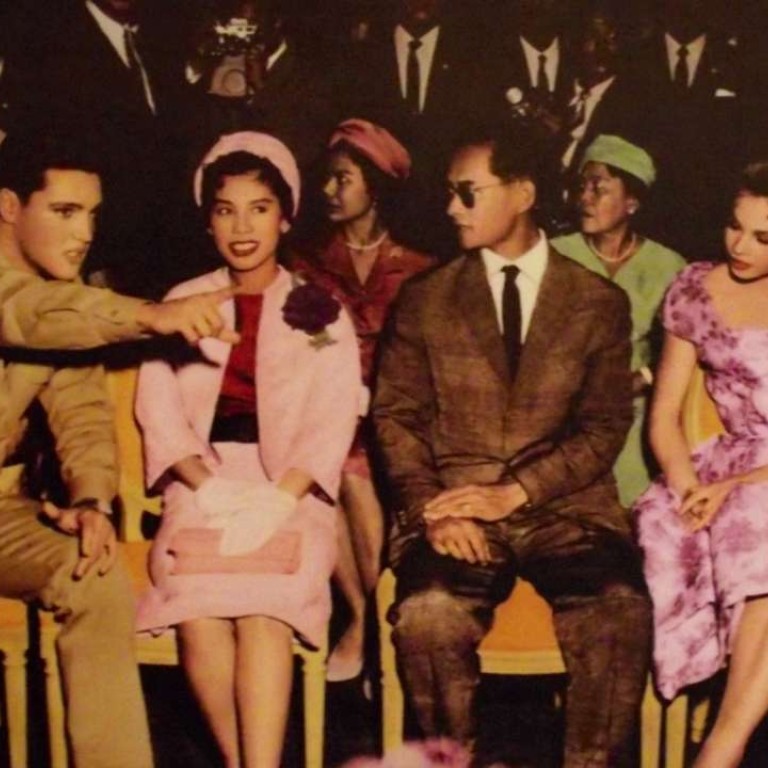 When the King of Thailand met the king of rock 'n' roll
The late King Bhumibol, an accomplished saxophone player who once led his own jazz band, met Elvis Presley during a visit to Hollywood in 1960
Go into any Thai restaurant the world over and there will very likely be portraits of the late Thai king Bhumibol Adulyadej gazing down at diners with his benevolent smile.
One of the more common photos you might have seen while tucking into a pad Thai actually features two kings – Bhumibol and the king of rock, Elvis Presley. The meeting came when lifelong music fan Bhumibol and his wife, Queen Sirikit, visited Hollywood's Paramount Studios in 1960, while Elvis was filming the musical G.I Blues.
The king had been a fan of Presley for several years, although when it came to music, he was more a disciple of jazz than the rock 'n' roll sound that Elvis was making popular at the time.
Bhumibol was an accomplished saxophonist who had performed alongside jazz legends such as Stan Getz, Benny Goodman and Lionel Hampton. In 1987, the late Hampton told the Thai magazine Sawasdee: "He is simply the coolest king in the land."
The king had almost 50 original compositions to his name, including Candlelight Blues and Falling Rain.
Bhumibol started learning the trumpet while studying in Switzerland as a youngster, and after ascending to the throne in 1946, he formed a 14-member jazz band in his Bangkok palace, which broadcast live performances every Friday.
His band focused more on swing tunes from the Big Band era, instead of the more avant-garde sounds of the likes of Miles Davis and John Coltrane, and as the king aged they moved their regular jam sessions from Bangkok to more infrequent sessions at the summer palace in Hua Hin.
"His Majesty has a personal warmth and aura in him," band member Pathorn Srikaranonda told the Washington Post in 2006. "When he plays the saxophone, he always finds a way to express it from his inner thoughts. It's unbelievable."